These three very common and very expensive kitchen renovation mistakes will leave you with a kitchen that requires more work and costs more money. Here are practical tips to ensure your new kitchen is beautiful and functional, and doesn't blow your budget.
Kitchen renovation mistake #1 – Choosing materials that aren't practical
The modern kitchen isn't just about food preparation. It's where you drop your keys and shopping, get work done on your laptop, share a drink and a laugh with friends, and more. So when choosing materials for your renovation, you have to ask whether they're going to be tough enough. Marble is beautiful, but it's easily stained and its surface can be etched by acidic foodstuffs like vinegar and citrus juice. Natural stone shows wear and tear. Many timbers require ongoing maintenance to keep them looking beautiful, and some are just incompatible with wet areas. And all of these can be expensive, even more so if you have to replace them before their time.
Laminates, however, are durable and cost-effective, and can recreate the look of these natural materials with startling authenticity. In the Laminex Minerals range, you'll find opulent marble-look decors like Laminex Carrara Marble and Nero Grafite, as well as stunning concrete-look decors like Laminex Elemental Ash. Among the Woodgrains, there are beautiful decors emulating timbers as diverse as birch plywood, jarrah and reclaimed oak.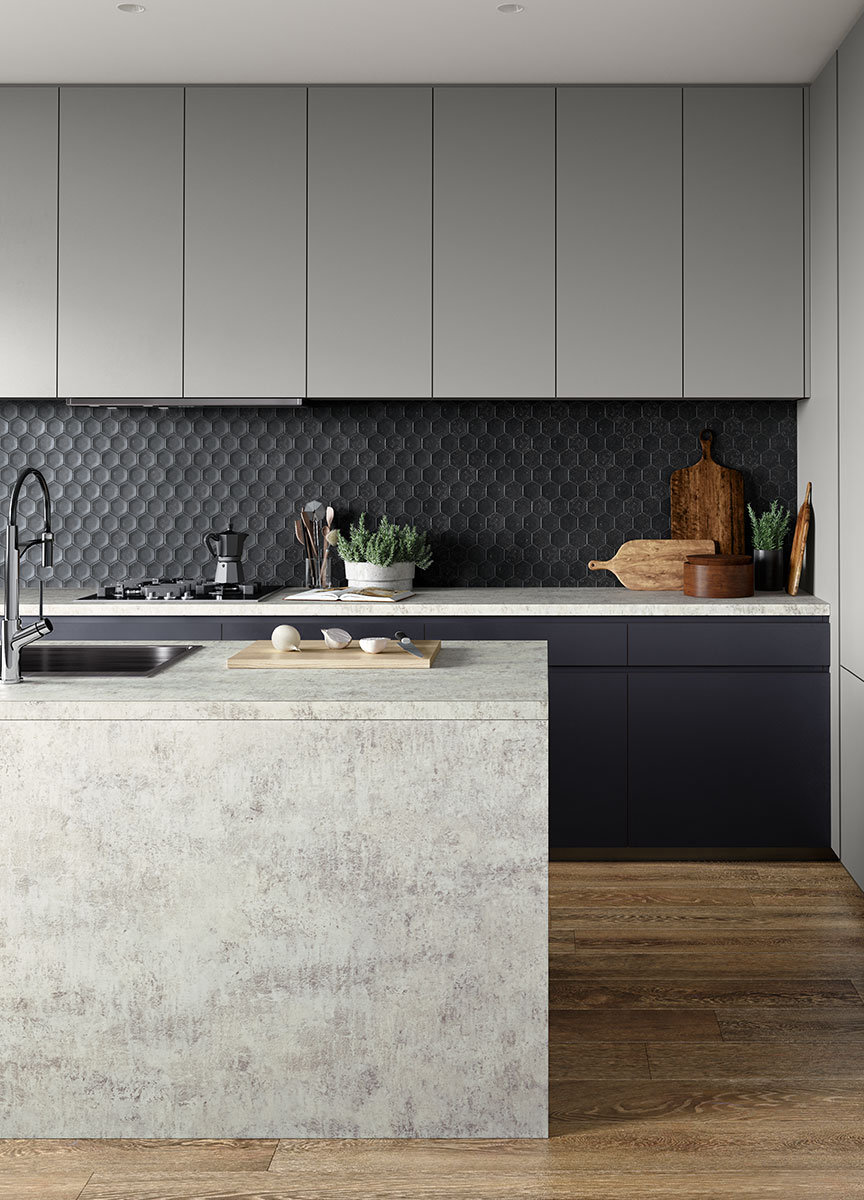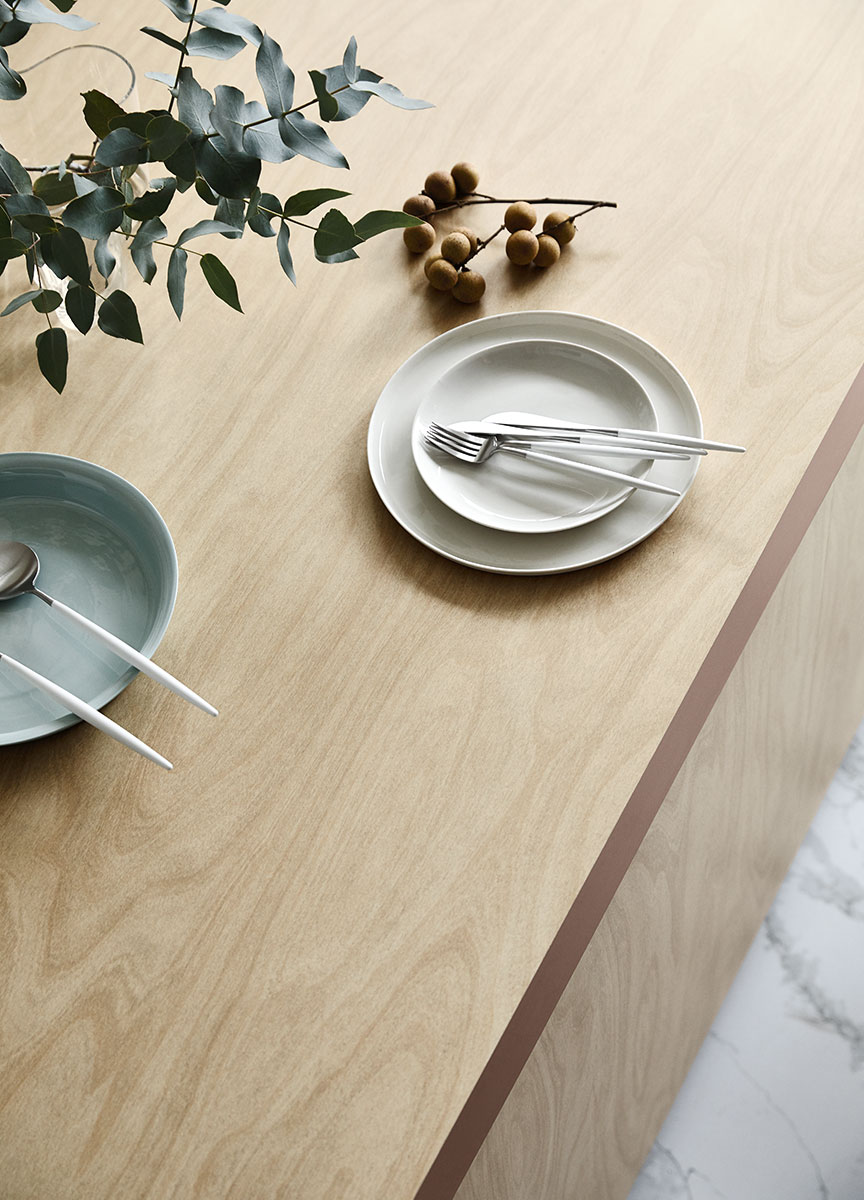 Kitchen renovation mistake #2 – Being too quick to choose colours and finishes
The worst thing you can do when designing a new kitchen is rush out and select colours and finishes on the fly. You need to take your time building a well-coordinated palette. Collect samples, and gather them together in the place where you intend to use them. This is for two reasons"¦

First, your kitchen needs to sit comfortably in the context of your entire home. Interior designers often talk about the importance of "flow factor" – how different rooms connect in a house – so consider how your samples look alongside the colours and finishes in adjacent spaces, and also bathrooms and bedrooms. Second, your samples' appearance will change under different lighting conditions. Look at them in morning light, at midday and late afternoon, and under artificial light. You'll quickly pick up on any finishes that need to be reconsidered – not a realisation you want to come to after your renovation is completed!

To make the process easier, Laminex has now increased its standard sample size to a large 120x120mm.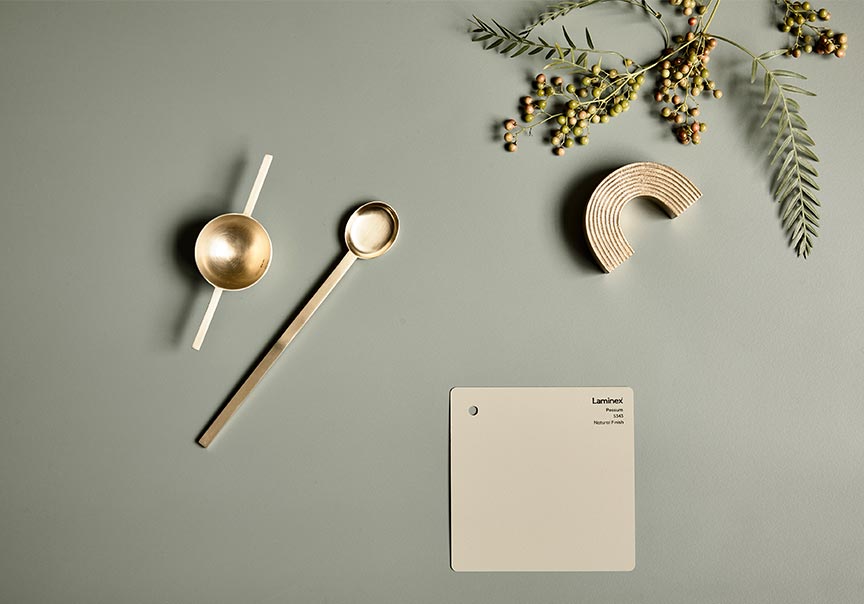 Kitchen renovation mistake #3 – Not matching your design to what you really need
Remember, your kitchen is for you and whoever you live with, not for a magazine or design blog. By all means recreate a style you've seen elsewhere, but make sure your kitchen's layout, cabinetry and other features are designed to meet your practical needs.

Think about your personal workflow in the kitchen, how much bench space you need, how much storage, and other special requirements. If you're a frequent entertainer then, yes, install that under-bench wine fridge. But if that bench is more likely to be a scene for kids eating cereal, perhaps the space underneath is better left for breakfast stools! Serious cooks will want a large work area, maybe storage for specific appliances. Coffee addicts will want a convenient spot for a grinder and espresso machine. And those who hate constant cleaning might explore surface materials that resist fingerprints, like Laminex AbsoluteMatte.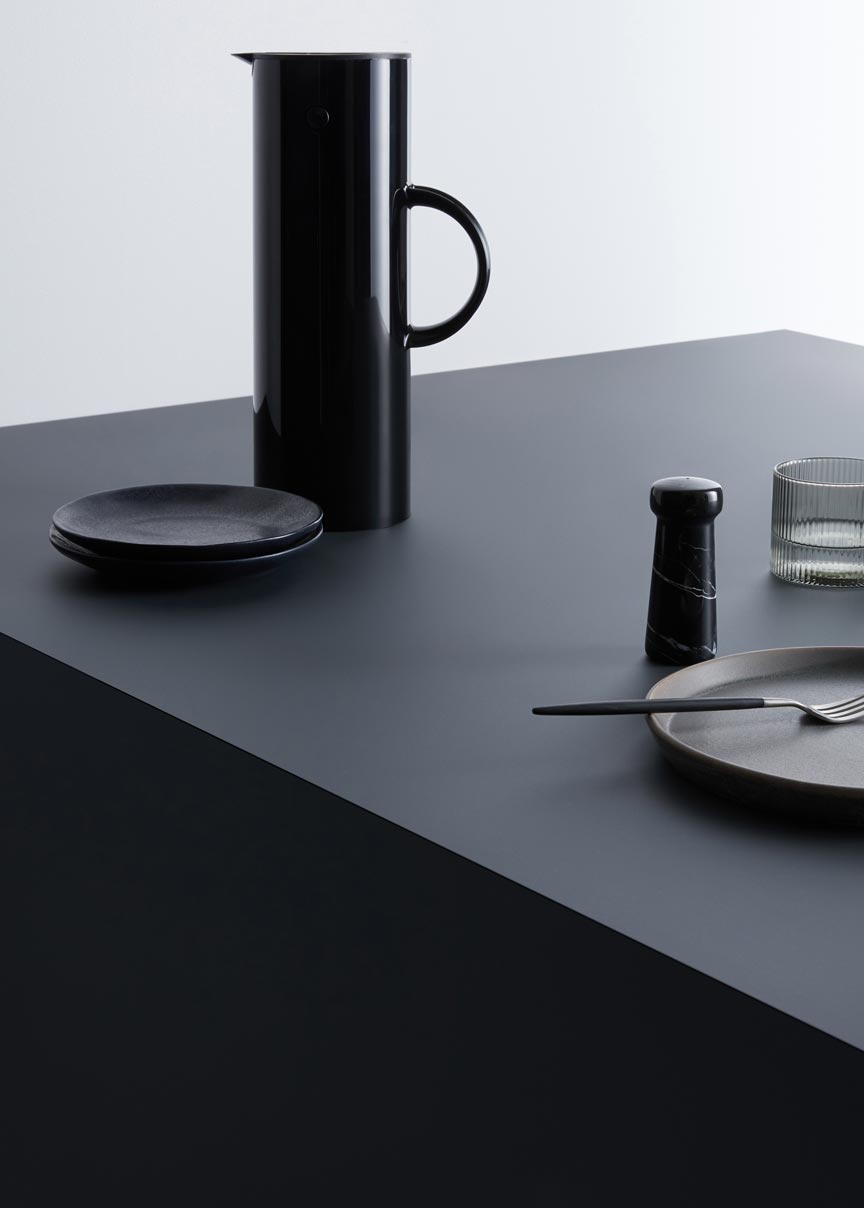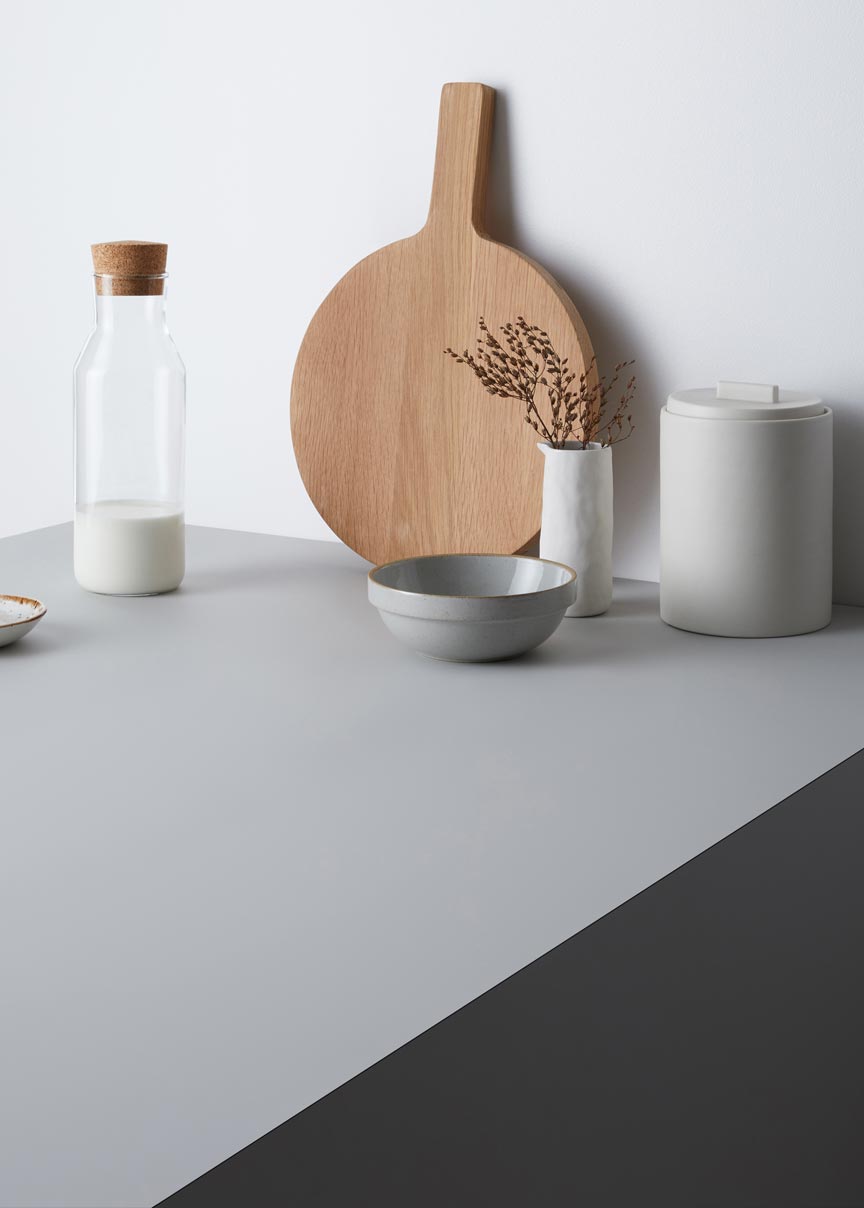 But whatever you need, make sure your kitchen delivers. One you've invested in a kitchen renovation, you won't want to turn around and start again when you find yourself battling against the space.
---
Explore the Laminex Colour Collection
Inspired globally and designed for the Australian lifestyle, the new Laminex Colour Collection is a cohesive colour and product range that reflects a movement towards design that connects with our natural environment. Expect beautiful timber grain laminates with true realism, muted organic colours, urban influences and dramatic finishes.

Explore the range
---