Balance shape and texture to create inviting spaces
Award winning designer Chris Connell designs a contemporary bedroom with the new Laminex Colour Collection.
---
Bedroom design: subdued, restrained and calm
"The bedroom should be your personal sanctuary of rest and relaxation. That's why I believe in creating an environment of calm, lending itself to helping you unwind at the day's end and awaken refreshed in the morning."

Chris achieved this sense of calm with warm, inviting Laminex colours and textures that reflect nature, paired with simple geometric shapes that are complemented by the natural light.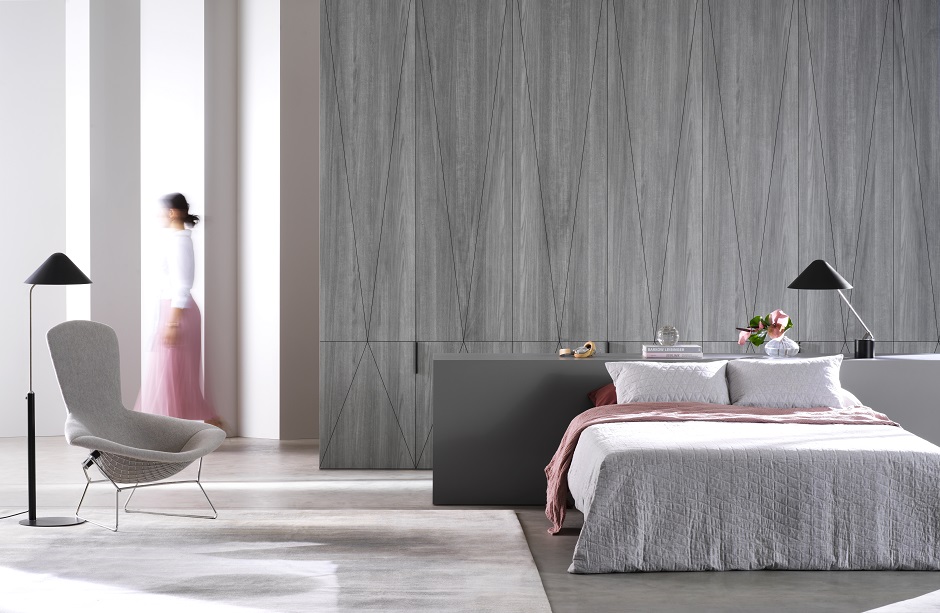 The core palette
"Create an environment of calm by keeping it simple." Chris opts for a minimalist sense of design with a natural colour palette featuring subtle grain. The introduction of Laminex Just Rose provides an added layer of warmth and adds a soft touch to the space.

Subtle texture with a sense of surprise
The use of Laminex Fox Teakwood provokes a sense of authenticity through the natural texture of the grain and colour, while the selection of coloured cabinetry in Laminex Just Rose gives an added sense of surprise.
Highlight and complement
Chris uses Laminex Aries as to highlight the folds in the concertina wall, which work to create shadows that further complement the overall colour palette. The Laminex Lava Grey bolster reads as a solid block while working in harmony with the Laminex Fox Teakwood cabinetry.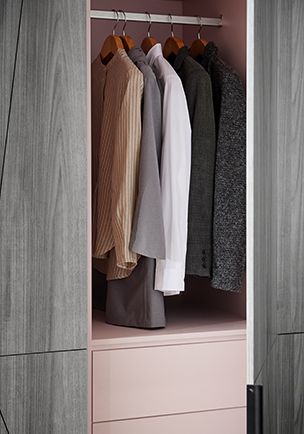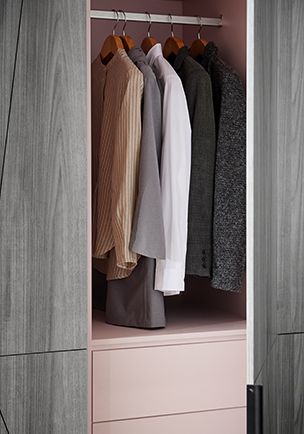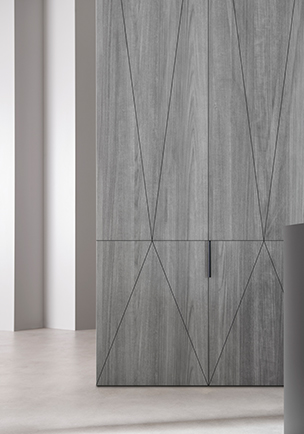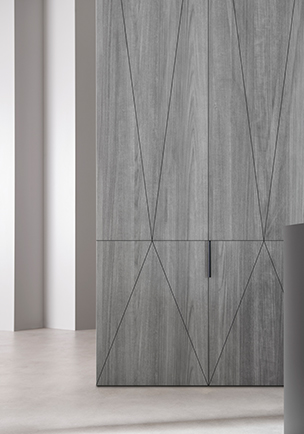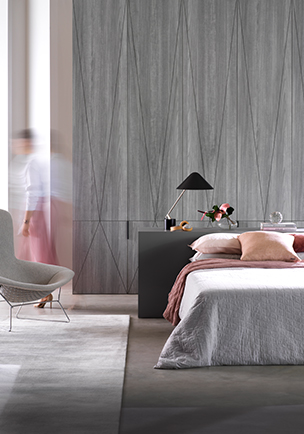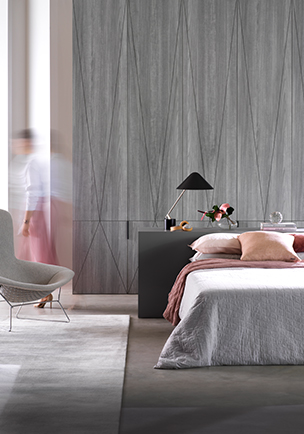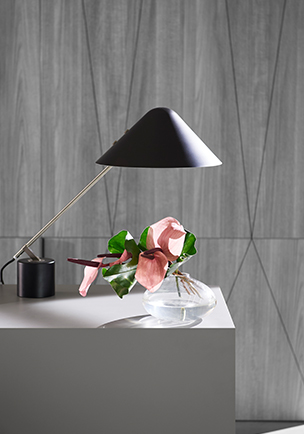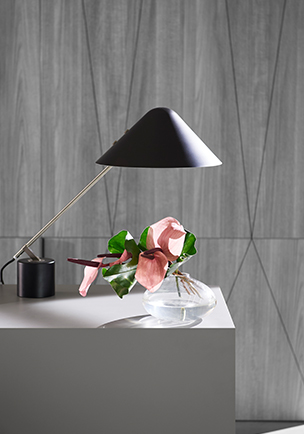 About the designer: Chris Connell
With over 40 years of experience in the Architecture and Design Industry, and more recently working with furniture, Chris Connell is an icon of interior design. He strives for simplicity through attention to detail and honest use of materials. An award-winning designer, his pieces can be found in permanent collections at the National Gallery of Victoria (NGV), and the Museum of Modern Art, New York.
---
Colour Collection Projects
Explore projects showcasing decors from the Laminex Colour Collection.
Product Brochures

Download the Laminex Colour Collection product brochures.
---
You might also be interested in these