Giving your kitchen a premium look doesn't have to cost a lot of money.
It's easy to assume that designing a premium-looking kitchen will demand a similarly premium budget. But as these simple strategies show, you don't necessarily need luxury materials, high-end appliances and a bottomless bank balance to create a beautiful, stylish kitchen for your home.
Harmonise with colour
Coordinating your kitchen's colour palette with the rest of your house adds a sense of harmony. So look beyond your kitchen when building that palette. Design cabinetry in a Laminex Woodgrains decor that works with your timber dining suite. If your open-plan living space has polished concrete floors, introduce pastel surfaces for a complementary but softer feel. Or for a seamless look, consider extending living space wall colours onto kitchen joinery and splashbacks using a colourway pairing between Dulux wall paint and Laminex decors. The colour pairings help to integrate cabinetry surfaces with walls in a seamless fashion to create clean lines and a more spacious, uninterrupted space.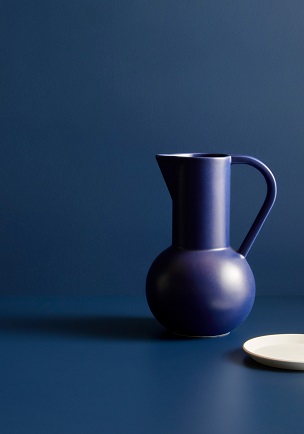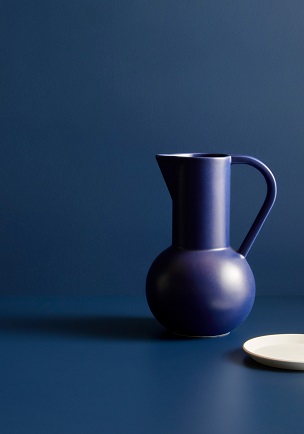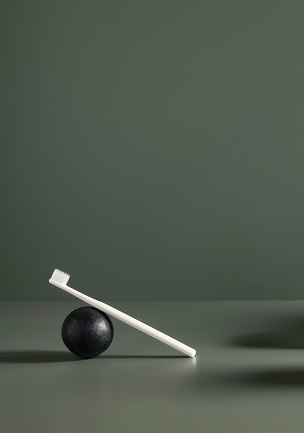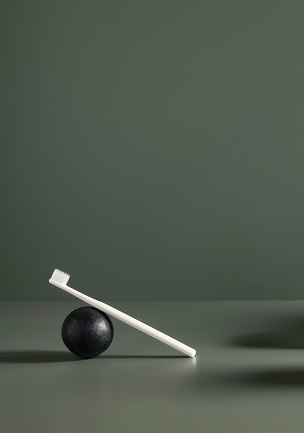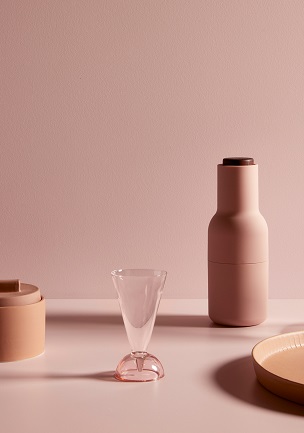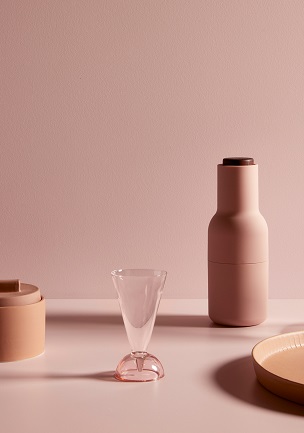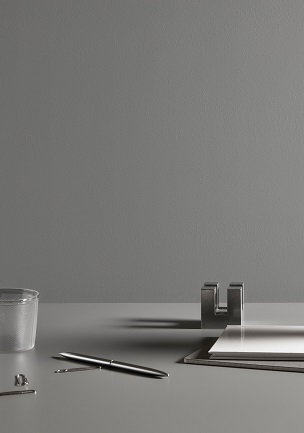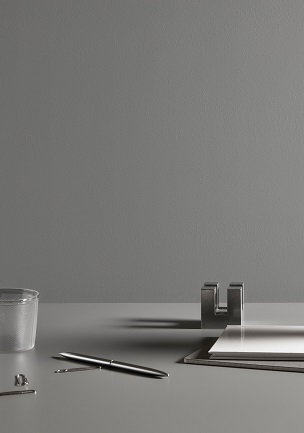 Choose deeper hues for a sense of luxury
Saturated colours bring a sophisticated, opulent feeling. Combine them in a moody, dark-toned kitchen, or use them for contrast in a lighter palette. The Laminex Colour Collection includes rich neutrals just perfect for the job – for example, warm green Laminex Green Slate, blue-grey Winter Sky, classic blue French Navy and deep grey Terril. Consider adding dark-toned timbers to bring a sense of texture. Woodgrain decors like Laminex Smoked Birchply, Aged Walnut, Seasoned Planked Elm and Oxidised Beamwood look incredibly authentic, and bring the hardwearing durability of high-quality laminate. With darker hues making a comeback in interior design, these design strategies for darker colours bring elegance and sophistication to any space.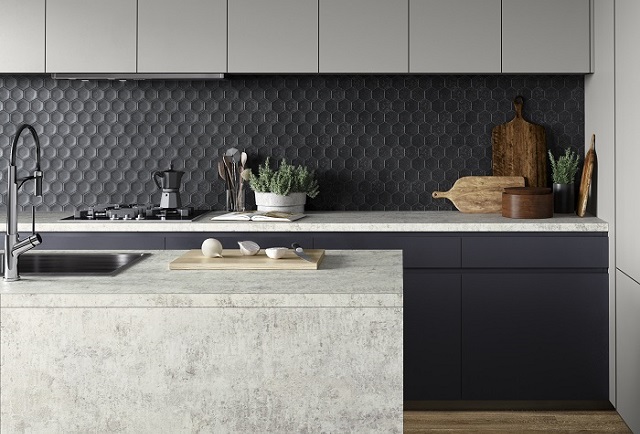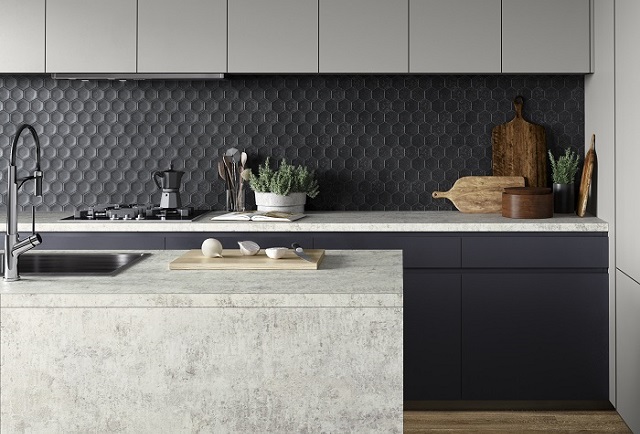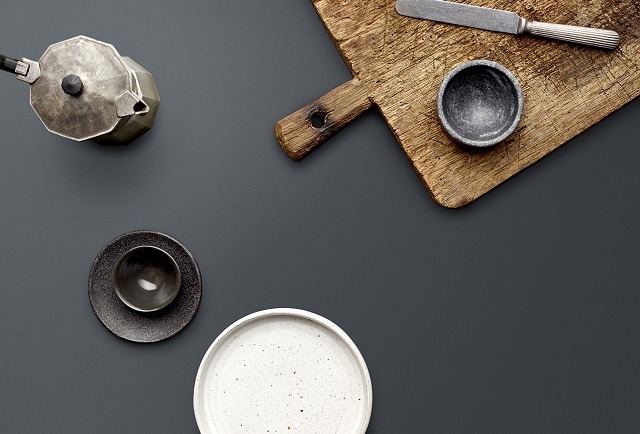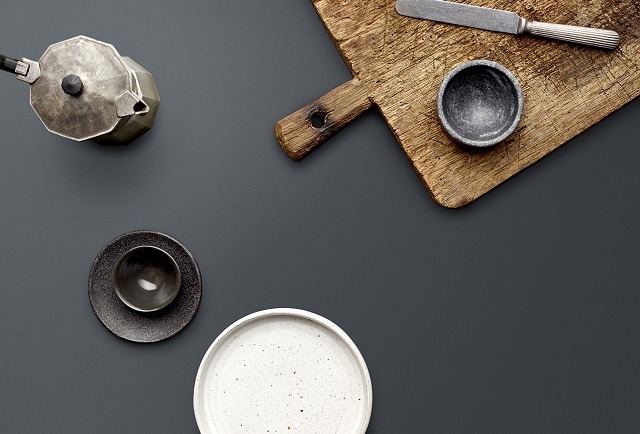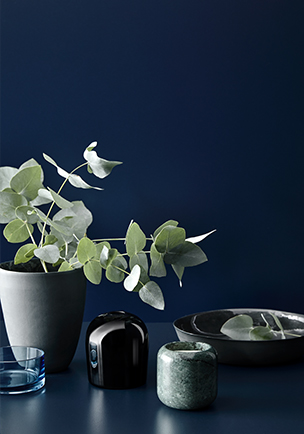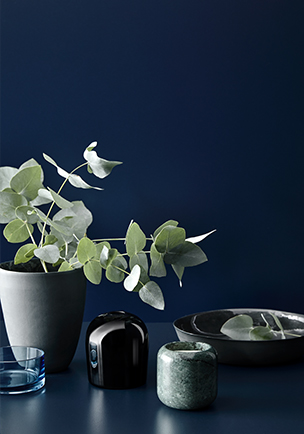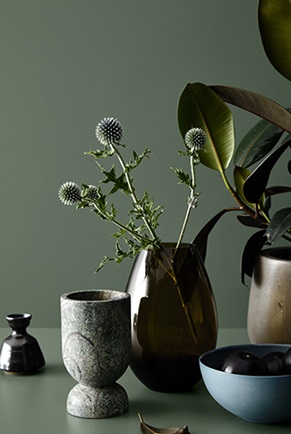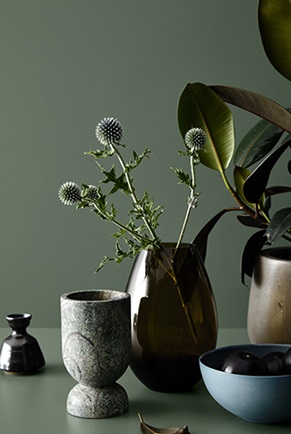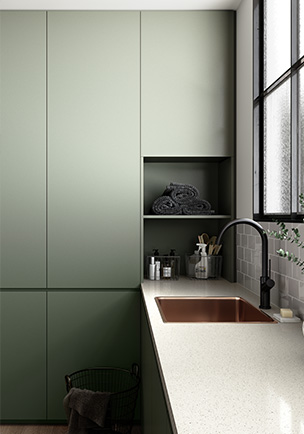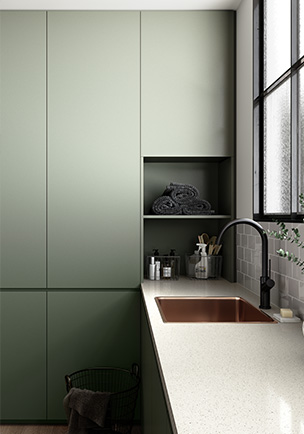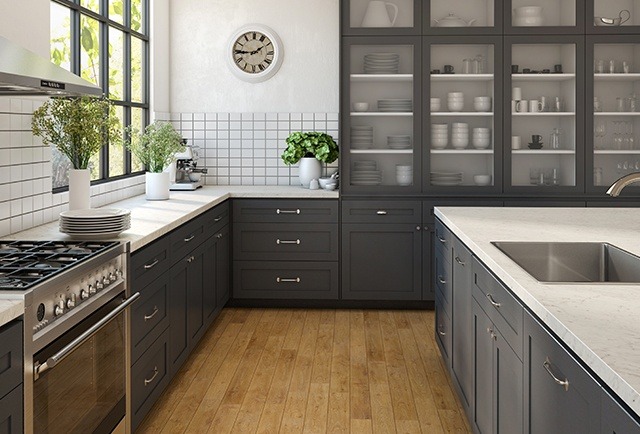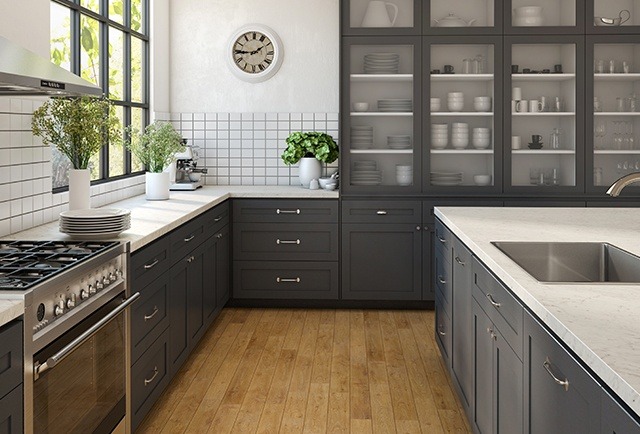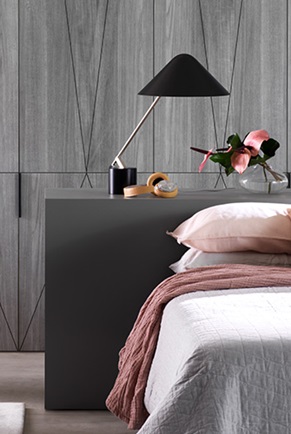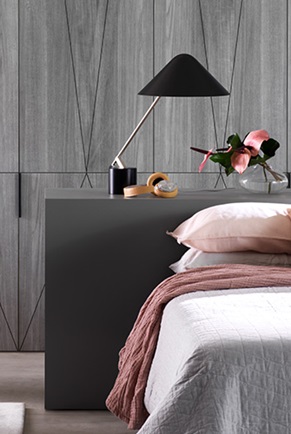 Stick with whites and neutrals for a timeless look
Building a colour palette around whites and neutrals is a sure-fire way to create a timeless look in your kitchen. There are myriad whites out there and, if you choose the right shade of white wisely, combining different tones and textures can create beguiling effects. There are also some fantastic new neutrals, designed to provide a beautiful backdrop to your kitchen, but with more colour than a traditional neutral. Consider warm yellow-based Laminex French Cream, pale stone-grey Alpine Mist, rich mid-grey Lava Grey, or a muted organic green like Laminex Spinifex, Possum and Seed.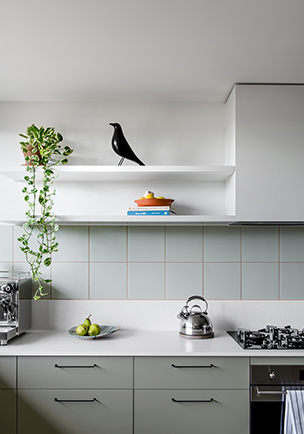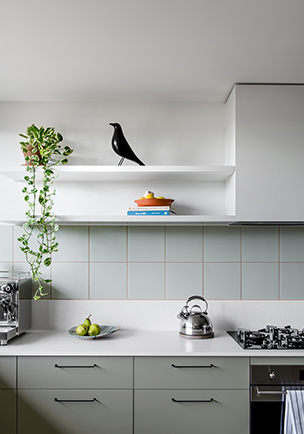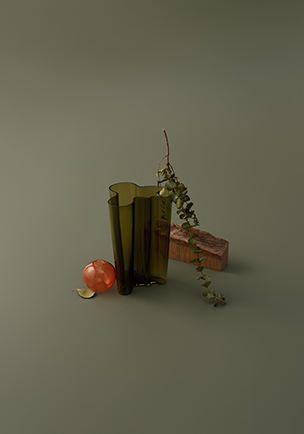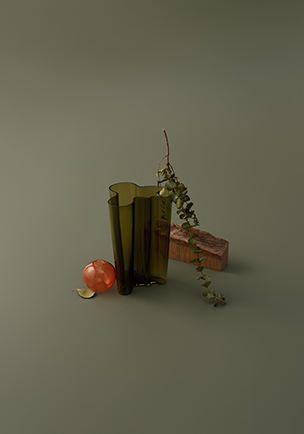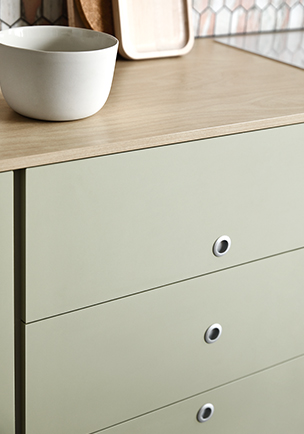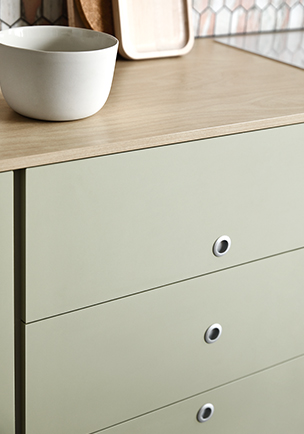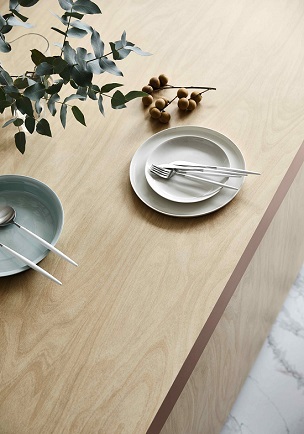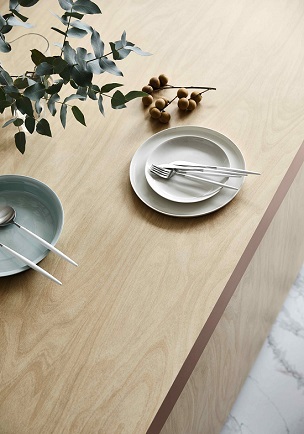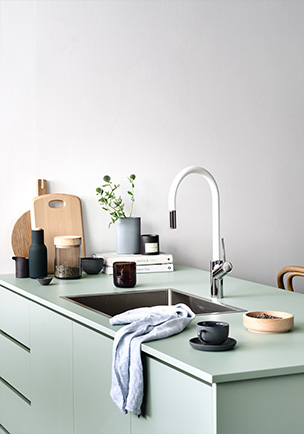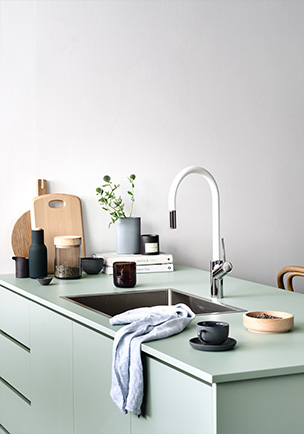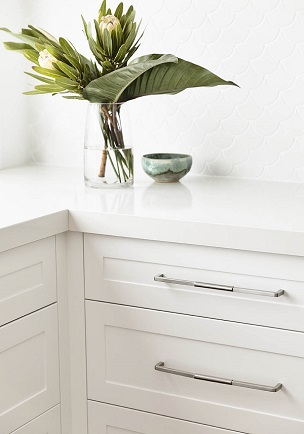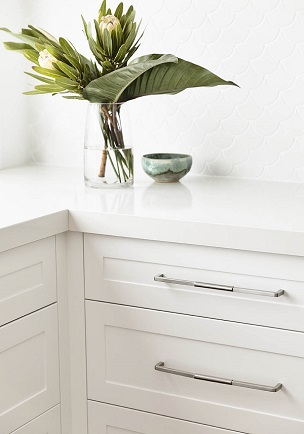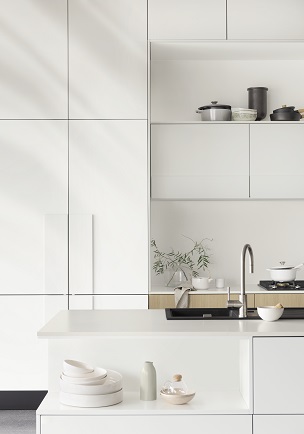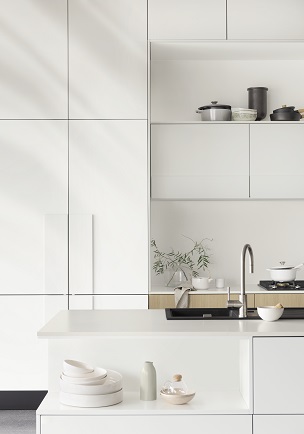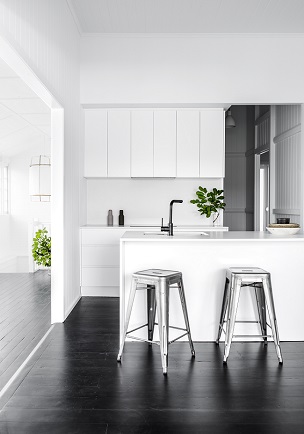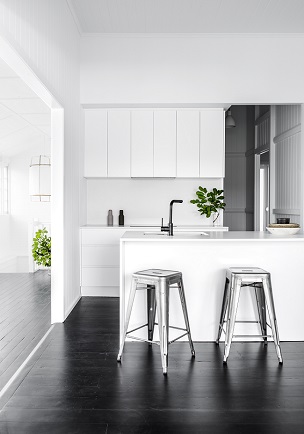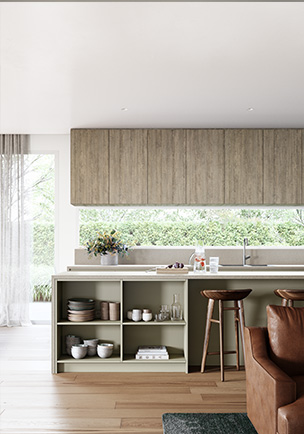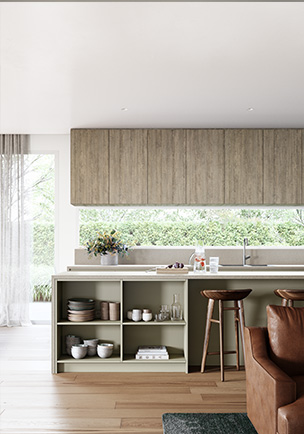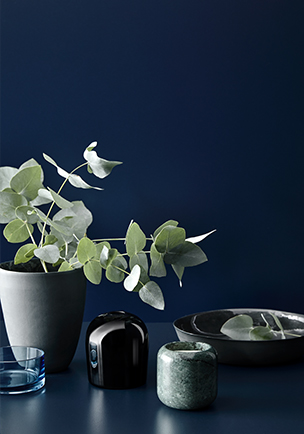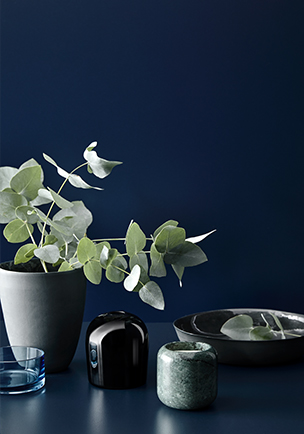 Achieve a big impact with small details
Eye-catching joinery details create the impression of bespoke design. Conjure moments of surprise and joy by using colour on interior cabinetry surfaces, only to be revealed when a cupboard door or drawer is opened. Give full expression to a favoured decor by applying it to the interior and exterior faces of open joinery. Or use contrasting colours for cabinetry edging – go classic, with woodgrain edging to white surfaces; playfully mix pastels or bright accents; or bring sophistication, with brushed metallics. For more great ideas, check out these five kitchen design details that will transform your home.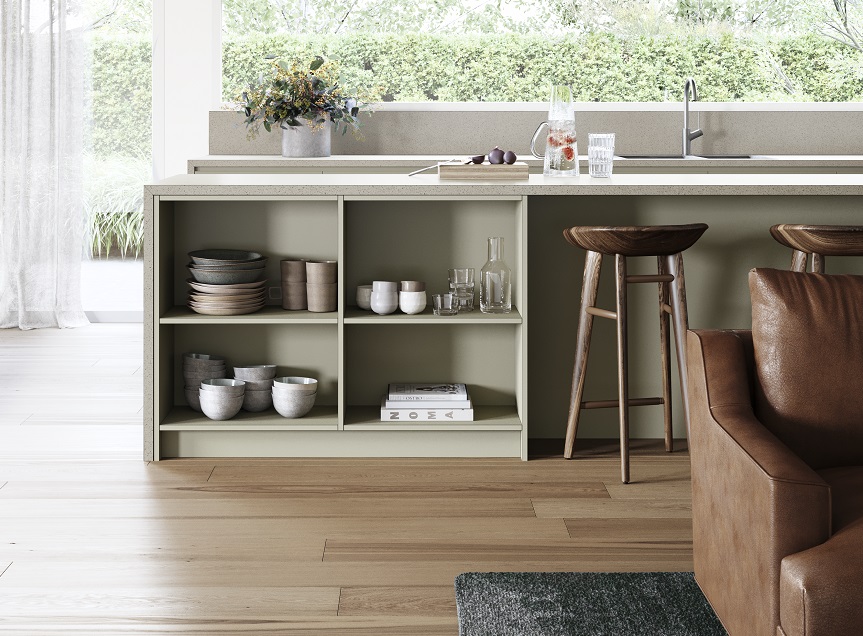 Add metallic accents for a touch of glamour
The Laminex Metallics range, made from real metal foils, offers a cost-effective way to bring glamour and sophistication to island benches, joinery edging, splashbacks and rangehood covers. Warm metallic decors like Laminex Brushed Brass work wonderfully in dark colour palettes and can be matched to light fittings and accessories, while rust-toned Laminex Korten will bring rich colour to an industrial-themed kitchen. Silver decors such as Laminex Brushed Stainless Steel celebrate classic utilitarian beauty. And tinted metallics like soft pink Laminex Matte Rose Gold have a more subtle effect.
Celebrate the authentic look of timber
Natural timbers bring feelings of warmth and authenticity, and an impression of craftsmanship. But they can be expensive, and can require regular maintenance to keep them looking pristine. An easier way to achieve the same effect is with the incredibly authentic timber-look decors in the Laminex Woodgrains range. They work in kitchens of all styles, from Scandi (perfectly pale Laminex Raw Birchply) to contemporary (the beautifully even woodgrain of Classic Oak) to coastal (cool grey Fox Teakwood) to urban (warm Planked Urban Oak). Check our helpful guide to creating the authentic look of natural timber with woodgrain laminates.
Go luxe with the look of marble
Marble is beautiful, but expensive and susceptible to stains. The Laminex Minerals range, however, emulates that luxe look with resilient, affordable high-quality laminate. One option is to use a premium surface material like engineered stone from the Essastone range for your island bench and choose a matching Laminex decor for your rear bench, splashback, butler's pantry or laundry. Or simply use the laminate as a hero throughout. Perhaps the classic white marble look of Laminex Carrara Marble. Or something dark and sophisticated, like this kitchen, which teams black marble Laminex Nero Grafite with inky blacks and brushed metallics.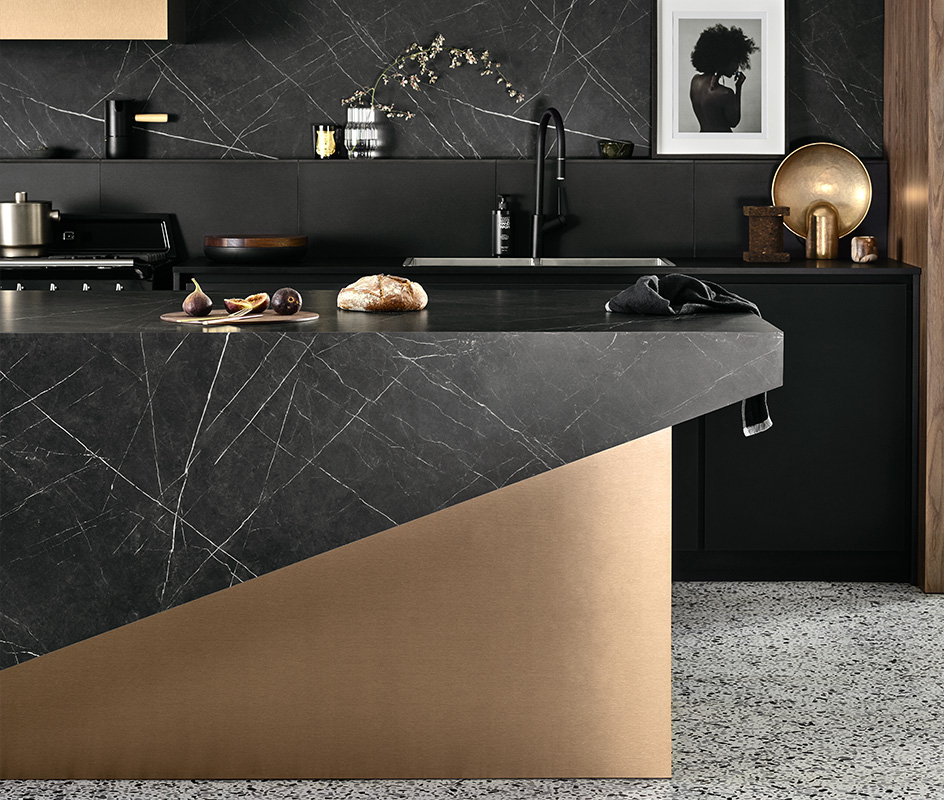 Accessorise with style
The right jewellery can make an outfit special, and the same can be said for fittings and accessories in a kitchen. Lighting is a perfect example – a sculptural pendant light hanging over your island bench, carefully focused task lighting, or concealed LED strips dramatically uplighting a wall. Tapware, sinks and appliances can work together to define a design style – whether chrome, brass, black or white, polished or matte, be sure to coordinate it with your colour palette. And consider art and other objects as opportunities to express your own personality.
Make a statement with engineered stone
The kitchen island bench sits at the heart of the open-plan Australian home, so what better place to make a serious design statement. And, with all those savings, you can afford to spend a little more. Engineered stone is perfect for this. Crafted in Europe from up to 95 per cent natural quartz, Essastone has the luxurious look and finesse of materials like marble and concrete and, depending on your colour choice, can be a more affordable alternative. Mid-range decors like the delicate, snow white veined Essastone Milano Venato has a beautiful, adaptable base for any colour palette, while the confetti-like quartz crystals in Essastone Terrazzino add a playful, contemporary twist to the traditional Italian terrazzo style. Priced at the higher end, the stunning Essastone Unique Calacatta features grey veining on a crisp white background. Classical marble style Essastone Marmo Bianco adds a subtle metallic accent and the commanding design of Essastone Luna Concrete recreates the dimples and ridges of hand-trowelled concrete. These decors will make an emphatic statement as wall panels too.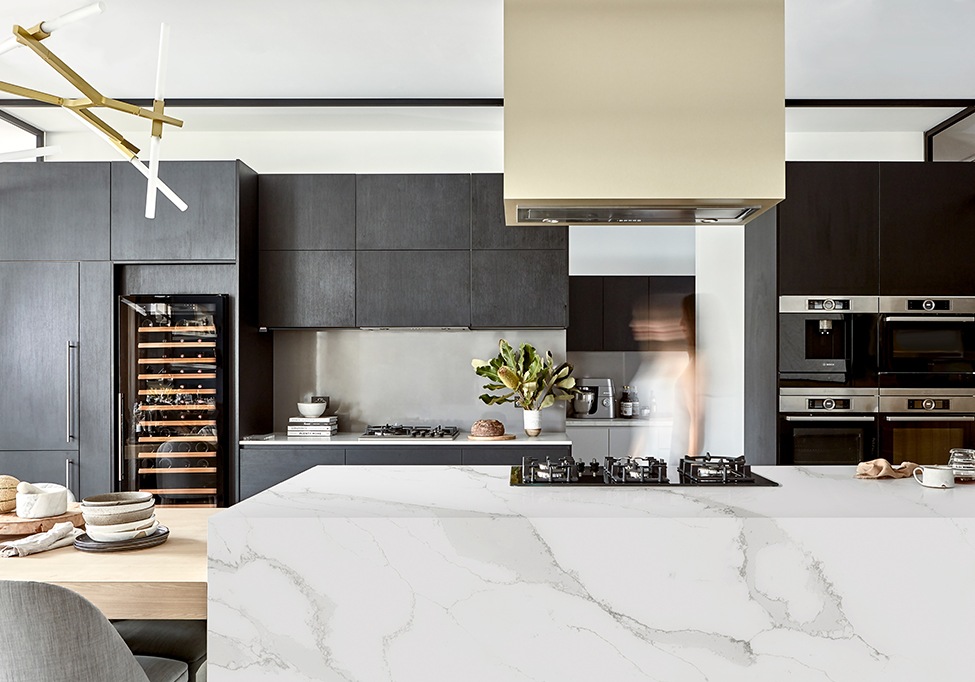 Explore the Laminex Colour Collection
Inspired globally and designed for the Australian lifestyle, the new Laminex Colour Collection is a cohesive colour and product range that reflects a movement towards design that connects with our natural environment. Expect beautiful timber grain laminates with true realism, muted organic colours, urban influences and dramatic finishes.
---