Decorated board. Coloured board. LPM. Melamine. Here's our quick guide to an essential building product for designers and apprentices.
It's curious that our industry uses so many different terms to describe a product that's truly fundamental to contemporary interior design. But no matter what you call it – "decorated board", "coloured board", "low-pressure melamine", "LPM" or something else – it's important that architects, designers and fabricators understand how it's made and how to specify it. Because it's a rare home or commercial fit-out that doesn't use it somewhere.
Understanding decorated board
Decorated board is made by impregnating decorative paper with melamine resin and bonding it under heat and pressure to both sides of a substrate, typically MDF or particleboard. This creates a panel product with a very similar surface appearance to high-pressure laminate (HPL) and a complementary set of physical properties and performance attributes. While HPL has the impact and wear resistance required for benchtops and other horizontal surfaces, decorated board's rigid structure is perfect for vertical components, such as cabinetry panels and doors, partitions and wall panelling. (You can read a more detailed comparison between HPL and decorated board here.)
HPL can be applied to vertical surfaces too. But decorated board is much more efficient and cost-effective, because it simply needs to be cut to size and edged. What's more, it's incredibly easy to clean and, unlike natural veneers and other materials, it resists fading.
The distinctions between different kinds of decorated board are largely based on the substrate used in their manufacture, which in turn makes them more or less suited to specific applications.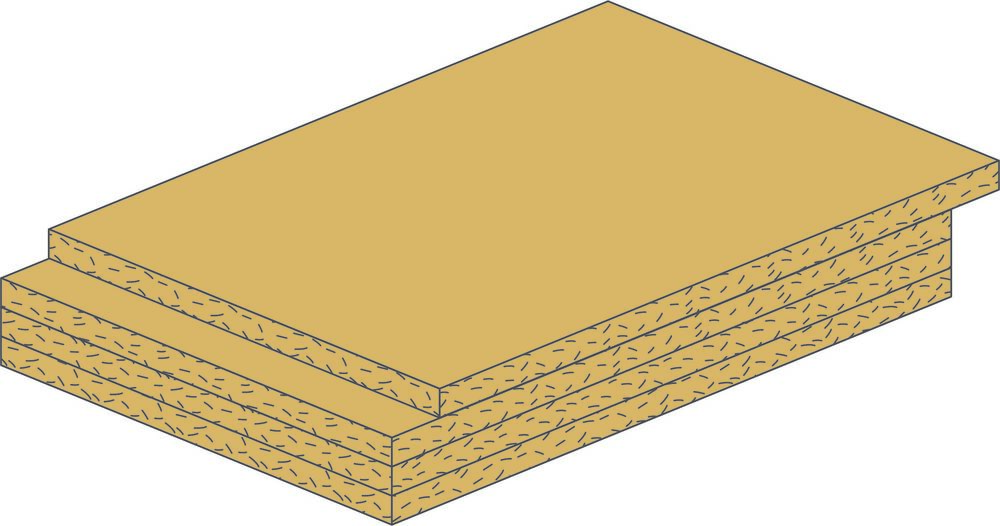 Laminex Lamiwood MR decorated MDF
Laminex Lamiwood MR is a moisture-resistant decorated MDF used for kitchen and bathroom joinery, laundries and built-in cabinetry such as study nooks and TV units. It's made with E0 MDF for lower formaldehyde content and healthier indoor air, and can also be specified with a CARB2-accredited MDF core, for projects where compliance with the US-based air quality standard for reduced formaldehyde emissions is required. Lamiwood MR comes in a standard panel size of 2400x1200mm.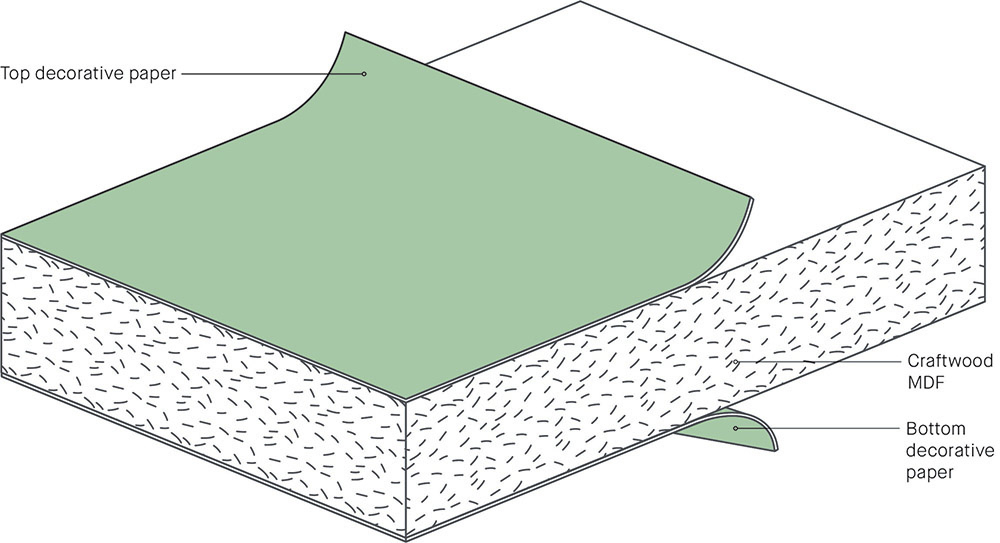 Laminex Vertiboard MR decorated particleboard
Laminex Vertiboard MR is a moisture-resistant decorated particleboard. It's available as part of the Large Format Commercial range, in a panel size of 3600x1800mm, big enough for wall cladding and suitable for retail and office fit-outs such as work stations and office furniture. Vertiboard MR can be specified with an E0-rated particleboard substrate for lower formaldehyde content.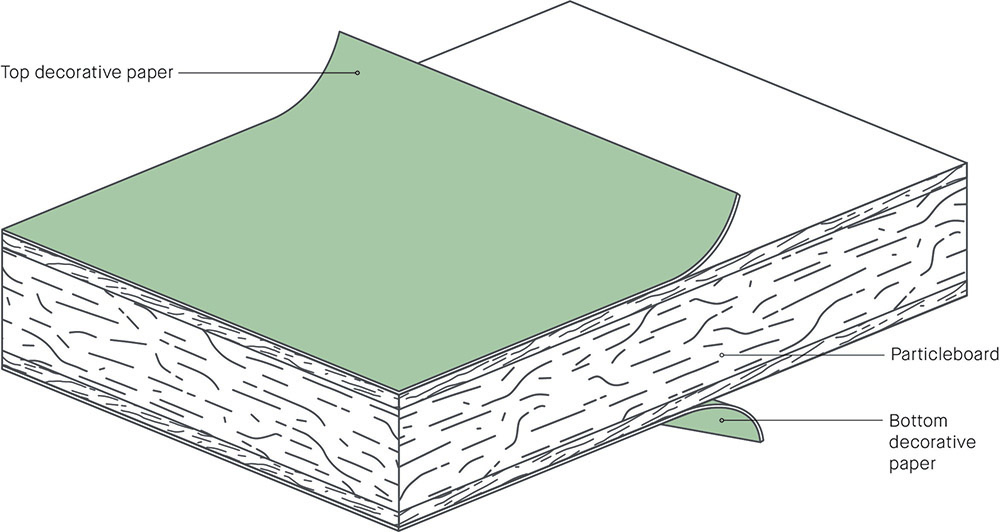 Advanced panels from the Laminex Absolute Series
The Laminex Absolute Series includes two products that are referred to as "advanced panels" rather than decorated board, because they're made in a different way, by adhering a technologically advanced foil onto a moisture-resistant E0-rated MDF substrate. However, they can be used for the same kinds of applications.
Laminex AbsoluteMatte Panels offer a sophisticated ultra-matte appearance and fingerprint resistant performance combined with a stunning super-matte finish, while Laminex AbsoluteGloss Panels combine a luxurious super-high-gloss finish with durability and mar resistance. Both are available in a range of sheet sizes, including the longer size of 3600x1200mm for a selection of popular decors. They're also included in Laminex's Made-to-Measure Doors and Panels offering.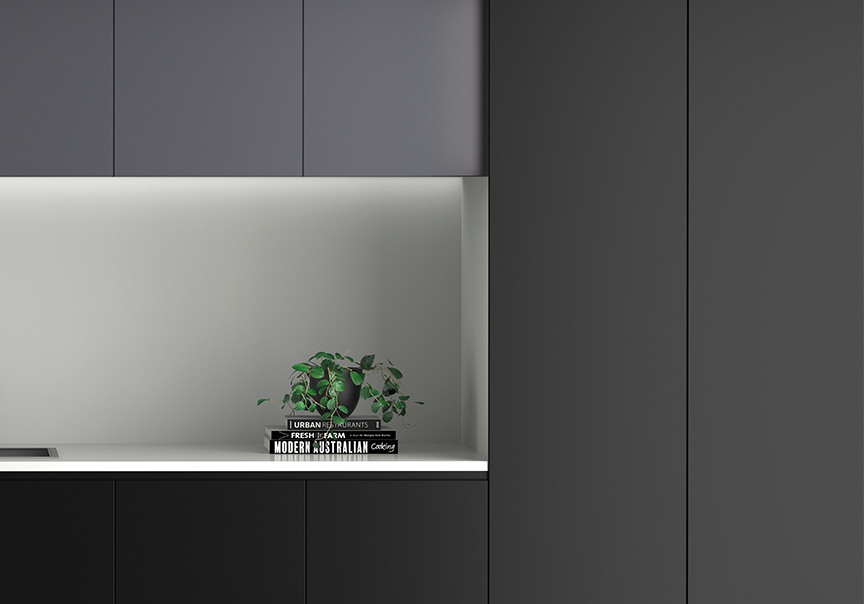 Made in Australia
It's important to note that all of the Laminex products mentioned in this story are made right here in Australia. Specifying them not only supports the economy and local communities, it comes with the environmental benefits of reduced transport requirements and a long list of sustainability initiatives being implemented through the products' design and manufacture.
To access the full Laminex library of tools and resources for fabricators, designers and specifiers, click here.