Understanding the differences between high-pressure laminate and low-pressure melamine is the best way to choose the right product for the project.
Laminex launched the first high-pressure laminate, or HPL, onto the Australian market way back in 1952. Since then, Laminex laminate has become a mainstay in Australian homes and commercial spaces, in the process evolving into a technologically advanced, design-driven surface material. Decorated board, also known as low-pressure melamine or LPM, was introduced more recently and is now commonly specified alongside laminate by designers and fabricators. The two products go by several different names and are sometimes even referred to collectively as "Laminex", but they're actually very different. Understanding these differences is vital to getting the best outcome for every project, and the most cost-efficient outcome too.
The fundamentals of HPL and LPM
The technology behind the production of high-pressure laminate, or HPL, has moved on considerably since 1952, but the basic principles remain the same: sheets of technical kraft paper are impregnated with water-based resin and decorative surface papers are treated with water-based melamine resin; the papers are dried and cut to size, then collated together and pressed under high pressure (hence the name) and heat. This process activates the resins and fuses the paper layers together. The finished appearance is determined by the decorative top layer of paper, with solid colours using coloured paper and patterns such as woodgrains using multiple image layers, topped with an overlay paper to produce textural detail. The end result is a versatile and highly durable decorative surface that's resistant to heat, UV, moisture and everyday wear and tear.By contrast, decorated board, also known as low-pressure melamine or LPM, uses medium density fibreboard (MDF) or particleboard as a rigid core, with melamine-impregnated decorative paper bonded to both sides. This process delivers a product with an almost identical surface appearance to HPL, but a very different structure and different properties and applications.
Choosing the right product
HPL is the best choice for medium-impact applications like kitchen benchtops, bathroom vanities and wall panelling, where it's adhered to a solid substrate. It's also a great solution for commercial applications, because of its durability and longevity. It comes in different grades for different uses: horizontal HPL offers maximum impact resistance for applications where durability is particularly important; postformable HPL can be heated and moulded to a radius, for seamless benchtop designs; vertical HPL is a thin product used primarily for visual impact, mostly with specialty decors such as metallics; and compact laminate is an extra-thick double-sided self-supporting laminate used for partitions, cubicles and locker systems, and benchtops. There's also chemical-resistant HPL, for use in laboratories, and fire-rated HPL, for compliance with specific fire safety standards.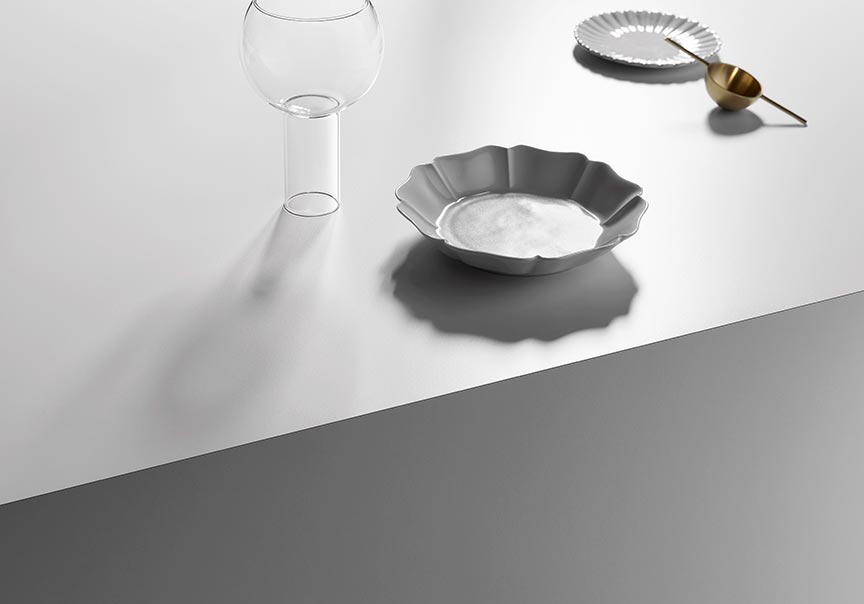 In comparison, the extra thickness of LPM and the fact that it is a pre-finished panel make it a cost-effective solution for structural work such as cabinetry carcasses, doors and panels, and furniture. The product is simply cut to size, finished with edging and assembled into the final design. HPL can also be used for these purposes, but it first has to be adhered to a rigid substrate, which adds time and work to the fabrication process, and is much less cost effective (except for projects where the enhanced durability of an HPL surface is a priority). This difference becomes even more apparent when considering the newly updated Laminex Made-to-Measure Doors and Panels offering, which delivers doors and panels fully finished to custom specifications, leaving the fabricator to focus on assembling the cabinetry and completing the job.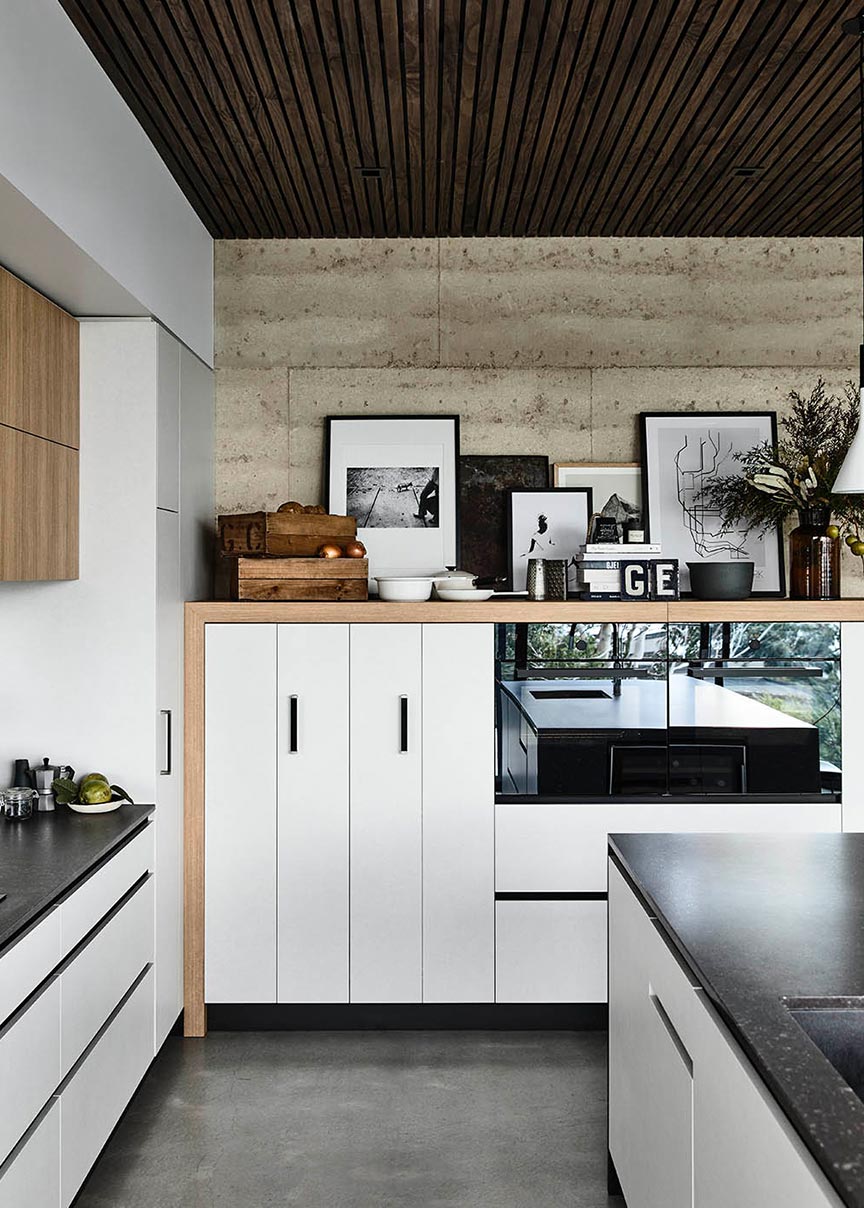 LPM panels are also well suited to larger-scale projects that require a mix of installation efficiency, aesthetic appeal, durability and ease of maintenance, such as retail, office fit-outs and multi-residential projects.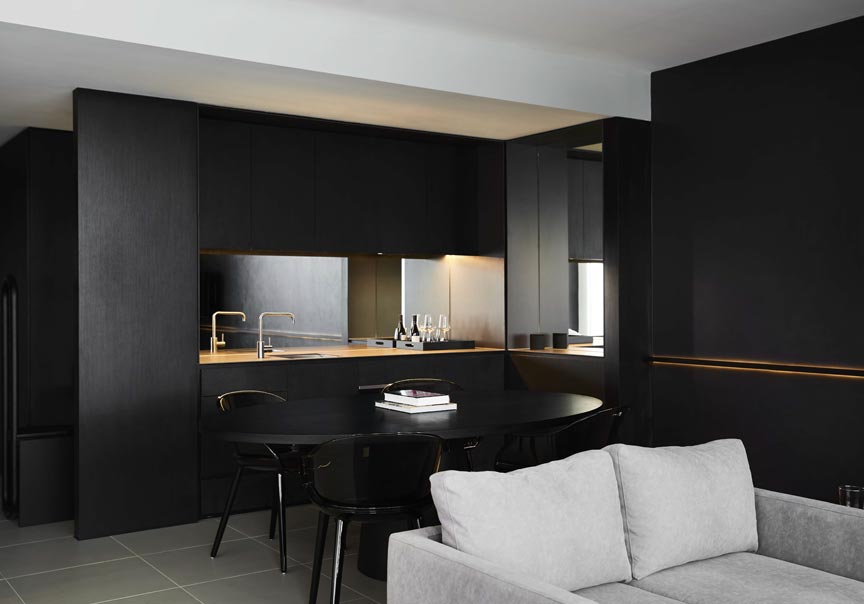 Working with Laminex HPL and LPM
Laminex now has manufacturing plants at seven locations across Victoria, Queensland and Western Australia, and its products are designed specifically for Australian conditions. The Laminex Colour Collection is heavily inspired by the colours and textures of the natural world, with decors that reflect what we see in the Australian landscape. And across the entire product range, including HPL, LPM and Essastone engineered stone, they've been designed to work beautifully together in coordinated interiors palettes. Meeting the expectations of contemporary designers and fabricators, the range is also bound together by an overarching commitment to sustainability in both manufacturing and product life.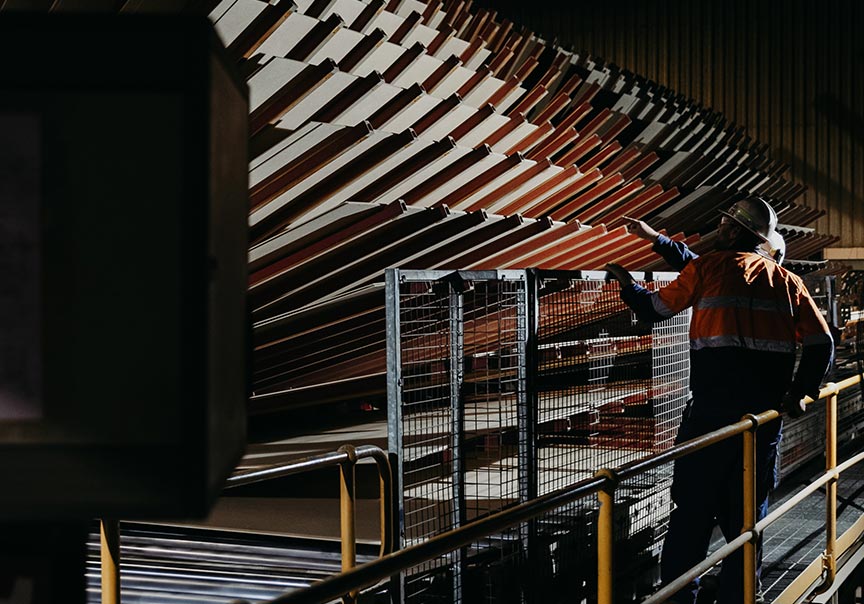 To access the full Laminex library of tools and resources for fabricators click here and for designers and architects click here.
You might also be interested in these articles