From advances in production technology to alignment with contemporary design movements, here's why laminates are an essential part of the architectural toolbox.
Laminates have been a popular option for surface materials for the best part of 85 years, but over that entire period, unlike many other materials, they've been getting better and better. That's mostly thanks to rapidly advancing technology but also, in the case of Laminex, ever increasing attention to contemporary design movements and the changing needs of architects and designers. Whether they're emulating the authentic look and feel of natural stone or timber, providing colours and tones perfectly matched to emerging interiors trends, or bringing looks and textures unavailable in any other surface material, laminates offer a unique set of benefits in contemporary interior design.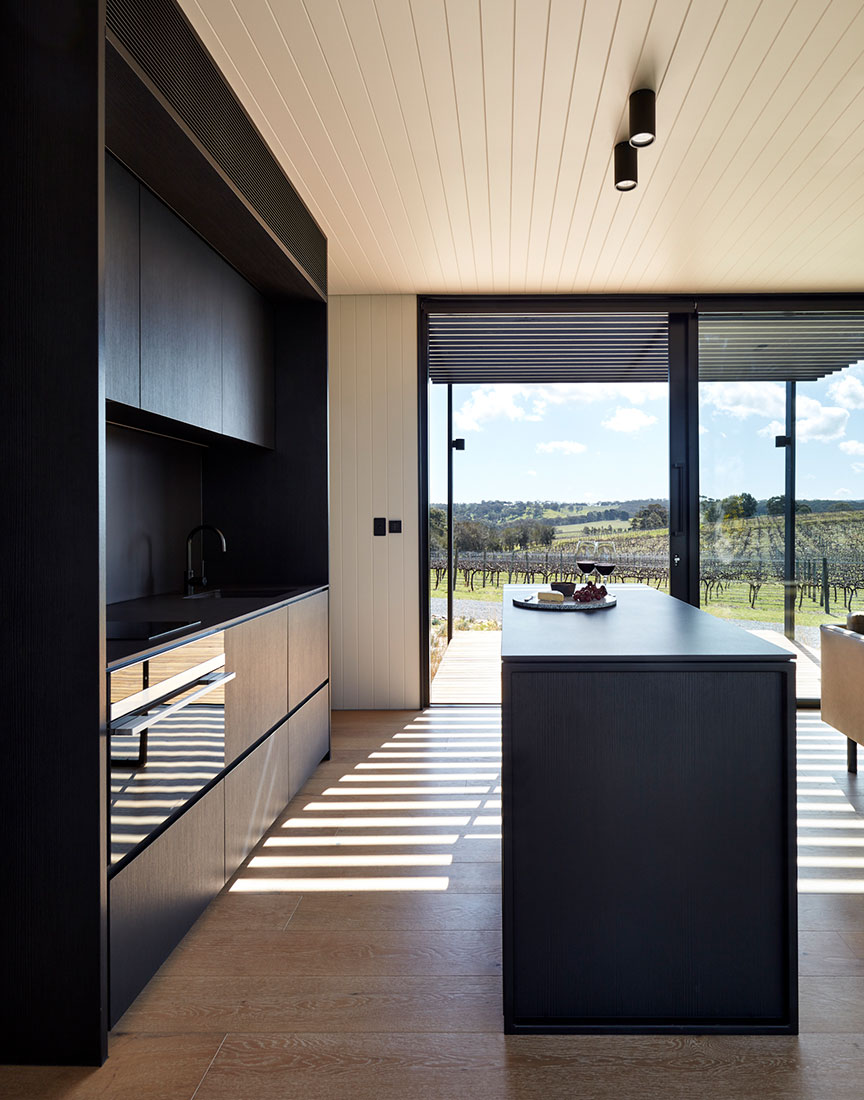 Authentic natural appeal
"Materials such as timber and stone are not perfect in nature and that's part of their appeal," says Neil Sookee, Laminex Product Design Manager. "Now laminates are able to reflect these characteristics with incredible likeness." Decors in the Laminex Woodgrains collection, such as Raw Birchply, Natural Walnut and Rural Oak, deliver an incredibly authentic representation of the colour, texture and character of natural timber grains. Combined with the low-gloss tactile Chalk finish, they're authentic to the touch too.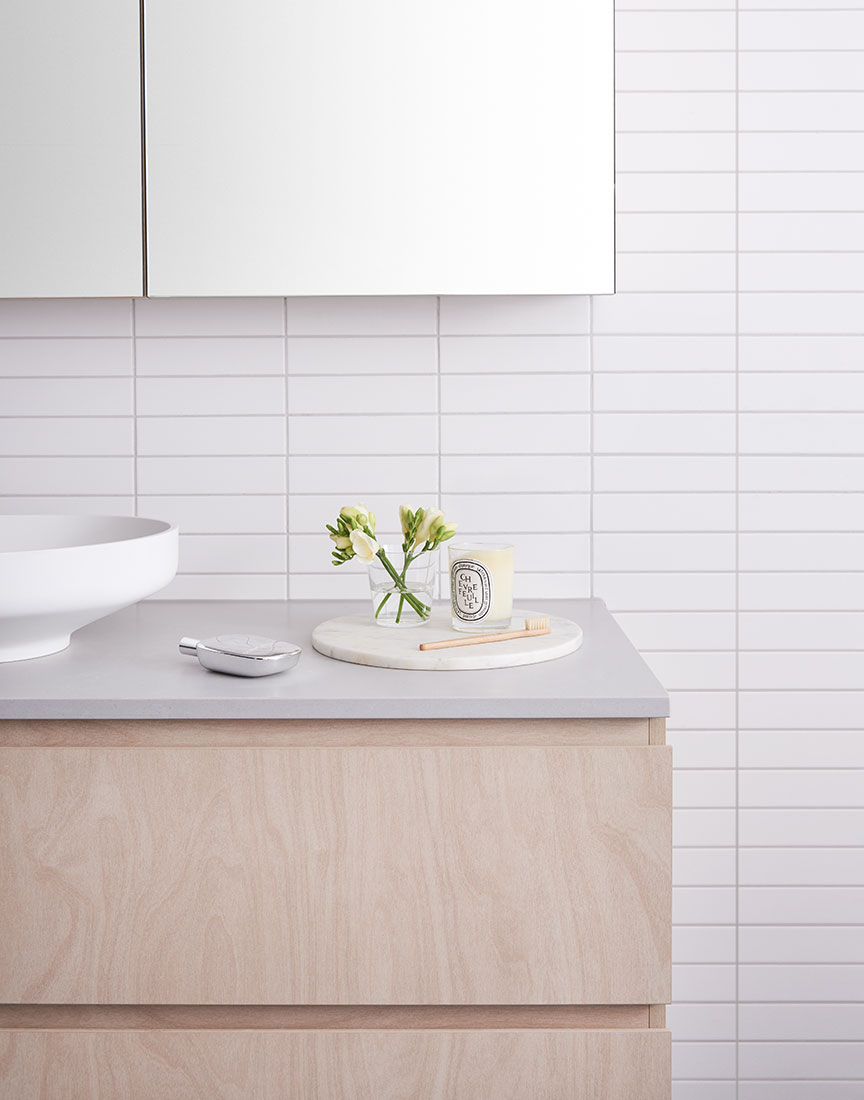 "There's a desire among architects and designers to honour and respect trees – if you're going to cut them down, use every possible piece of them, including those with sap lines or mould stains," explains Sookee. "This same philosophical approach now spills over into digital print representations of timbers where we aim to celebrate the grain of the wood itself and interfere with its characteristics as little as possible." This is particularly evident in textural woodgrain decors such as Laminex Delana Oak and Planked Urban Oak, which replicate the look and character of aged timber.
This realism is also reflected in the Laminex Minerals range, where marble-inspired decors like Crema Venato and Nero Grafite are detailed with true-to-life veining patterns and shifts in tone and colour, and decors such as Natural Quartz perfectly mimic the delicate aggregates in the natural stone. After many years where engineered stone has been the dominant material for kitchen benchtops, these authentic Minerals decors are leading a strong return to laminate benchtops.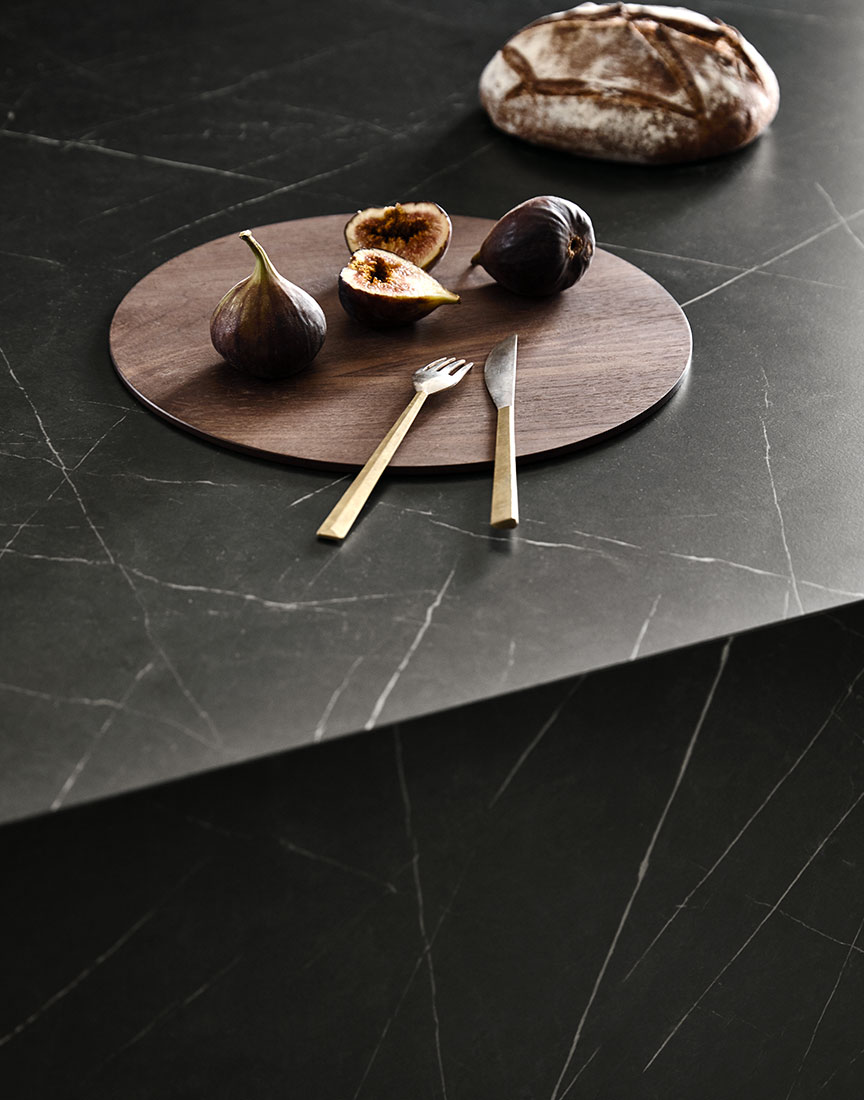 Superior durability and new high-tech finishes
The other key driver behind the return to laminate benchtops is an increasing awareness amongst interior designers of their hard-wearing performance, in some ways superior to stones and timbers. "Even a stone will discolour over time, and in direct light, veneers will fade fairly rapidly, but laminates just keep on keeping on, as they have great UV resistance," says Sookee. "The porosity of laminates is also so low that it's negligible in most circumstances and this makes them highly water resistant."
And then there are the new technological advancements that have led to completely new surface materials being available. Laminex AbsoluteMatte is a great example of this. It employs patent-pending technology to provide fingerprint and scratch resistance. "At some microscopic level there will be fingerprints sitting on the surface, but you just can't see them because of the surface structure," says Sookee. And its ultra-matte look is in high demand amongst designers of contemporary spaces.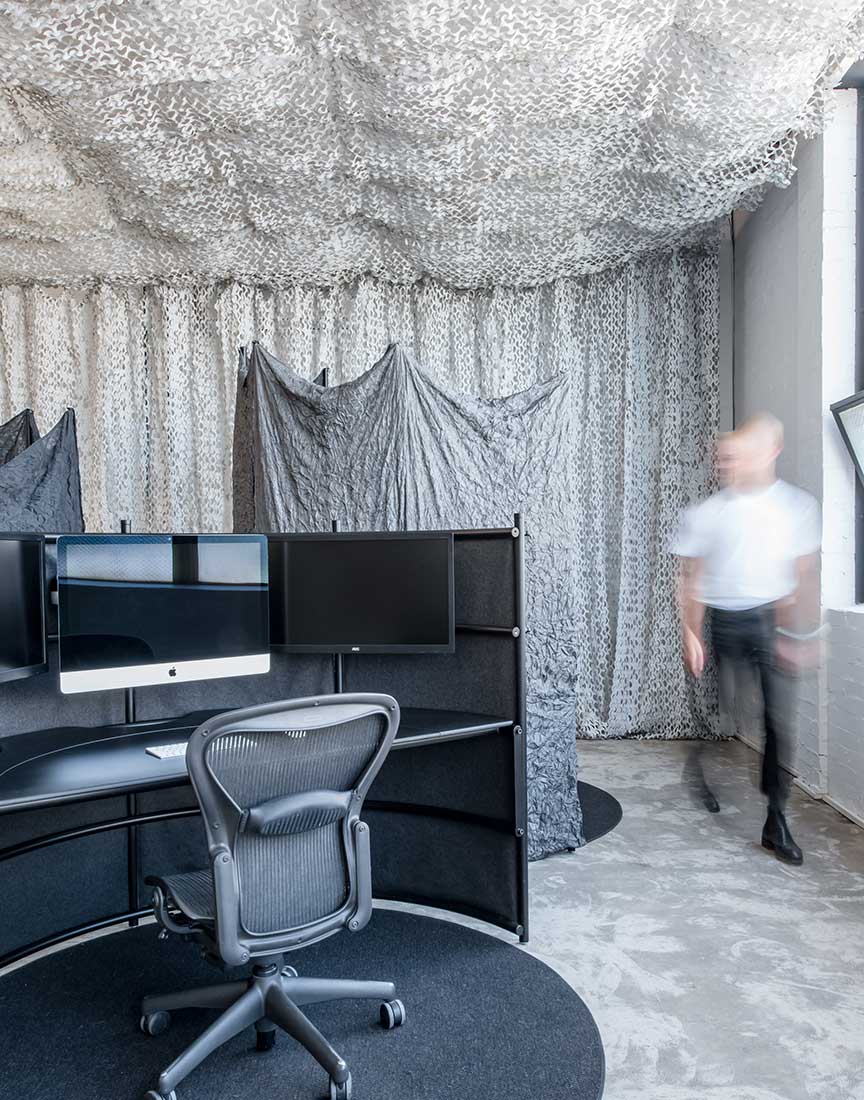 The colours designers want right now
The look of laminates is of course a major factor in their specification and the recently relaunched Laminex Colour Collection puts that front and centre, with the addition of 41 new decors specifically designed to fit with the latest interiors trends. From beautiful soft pastels, muted organic greens and rich, dark neutrals, to a range of textured metallics in copper, bronze and gold, these new laminates are perfectly attuned to the needs of designers, and the desires of their clients, right now. Annual updates to the collection will ensure that the colour selection evolves as new trends emerge. In this way, laminates provide a high-performing, cost-effective complement, or alternative, to painted timbers and other elements in any interior palette.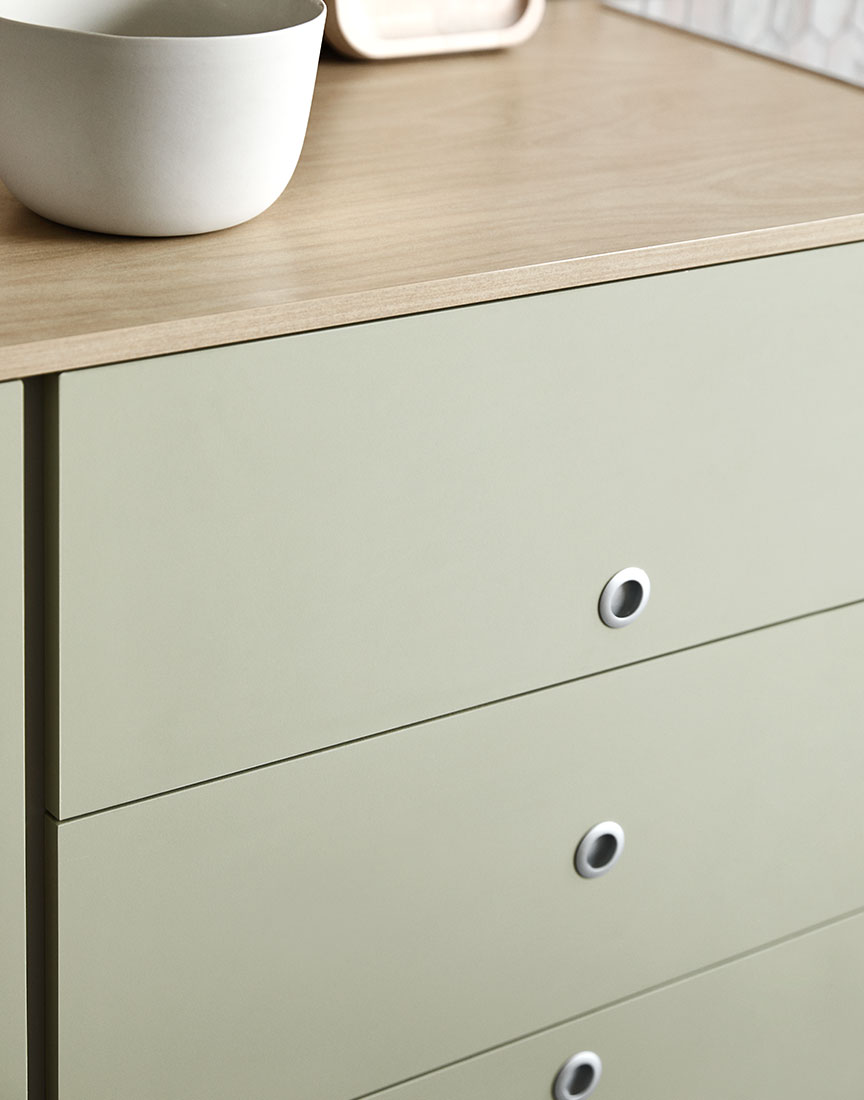 A cost-effective solution for large projects
Cost-effectiveness, and ease of installation and maintenance, are particularly important for large projects, such as retail fit-outs, hospitality interiors, schools and hospitals. In these projects, laminates have a clear edge over most other surface materials. As Sookee points out, this is reinforced in the formats that Laminex manufactures and supplies its projects. "For commercial spaces, we have panel sizes up to 3600mm x 1800mm, and you simply cannot get a veneer panel of that size," he says. "That's where Laminex laminates come into their own. In terms of value for money, you get great cost efficiencies. Our products fit modular sizes for all sorts of partitions and panel work. And we offer the largest size you can get if you want a genuine wood look."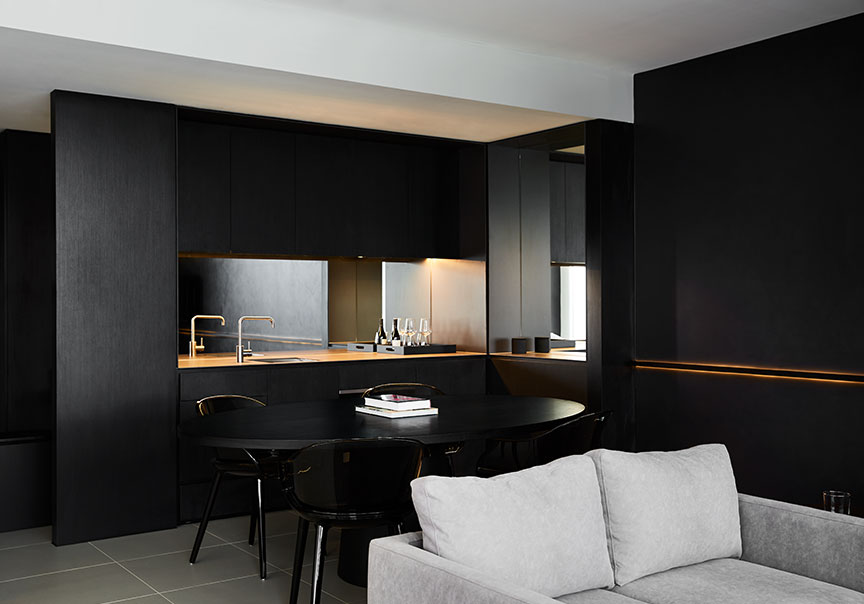 Considering all of these factors, we can see that laminates - much like architecture and interior design - keep changing, aesthetically and technologically. If you think you know Laminex, it might be time to take a closer look!
Explore the full range of laminates in the new Laminex Colour Collection