$0.00
ex GST and Shipping
You can order a maximum of free samples in a single order.
Australian Made: Laminex's commitment to local manufacturing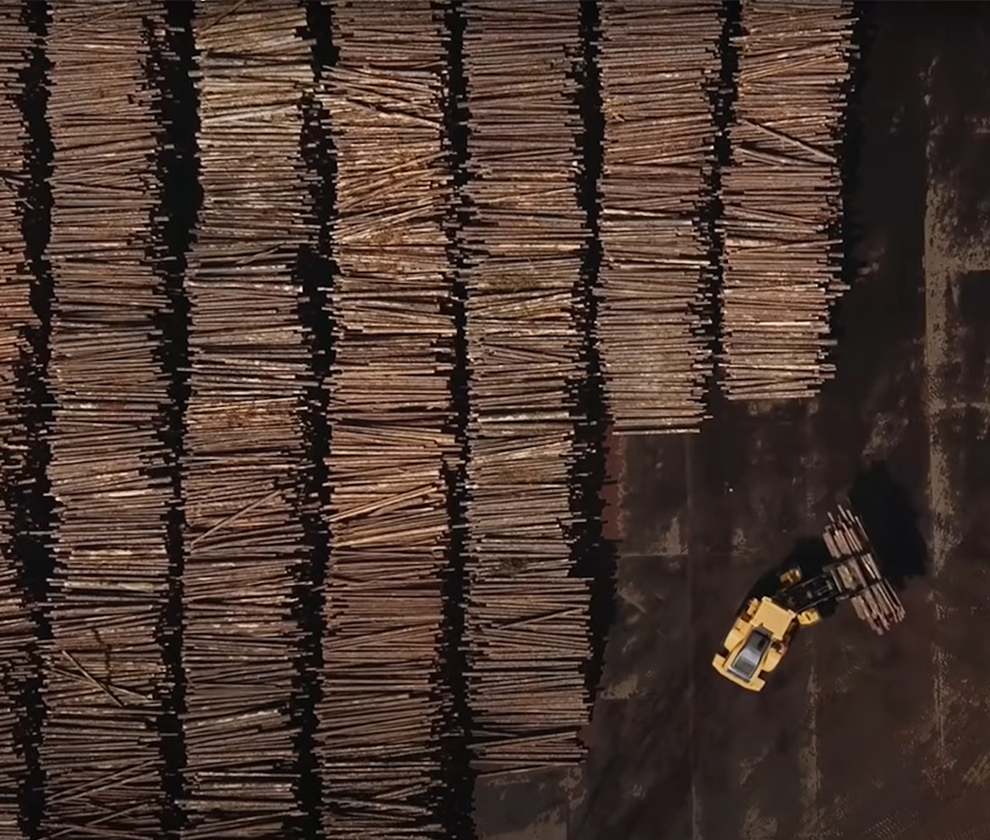 Laminex's network of Australian manufacturing plants covers seven locations across four states. But why does that matter? And what does it mean for you?
It's incredible to think that Laminex, a company whose products have become a fixture in homes and workplaces right across the country, started out in a tin shed in the suburbs of Melbourne. But it did, way back in 1934! And while so much about the business has changed since then, one thing has remained constant – a commitment to manufacturing right here in Australia. There are now seven Laminex manufacturing plants spread across four states, collectively providing many thousands of jobs and delivering economic and social benefits to local communities.
Manufacturing right across the country
Not surprisingly, Laminex soon outgrew that original tin shed in Brighton, but our Melbourne manufacturing base is still only a short drive away in nearby Cheltenham. Here we make high-pressure laminate, compact laminate and wet-area panelling. A couple of hours west of Melbourne, our two Ballarat plants make a wide range of products, most notably the decorated MDF used for cabinetry doors and more recent innovations like Laminex AbsoluteMatte and AbsoluteGloss Panels. And much further west, at Dardanup in Western Australia, we manufacture raw particleboard, particleboard flooring and decorated particleboard.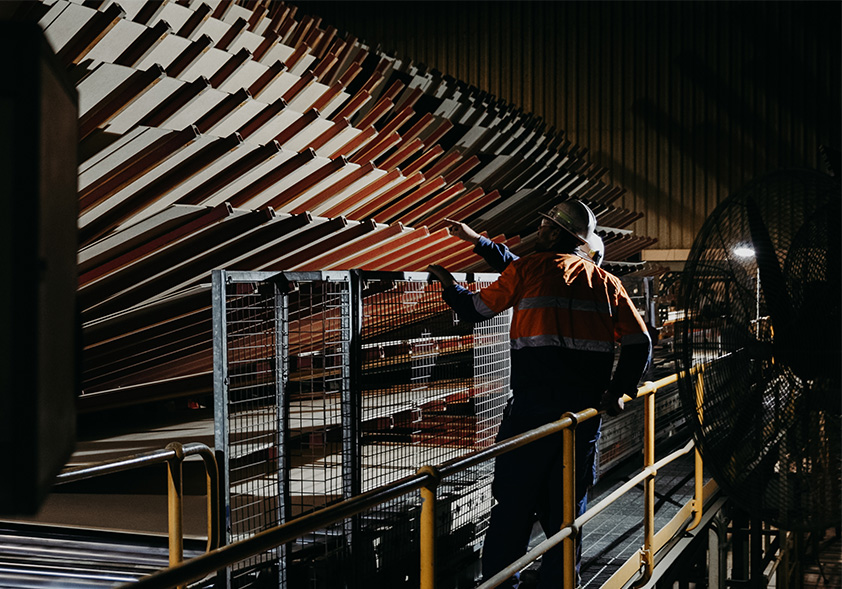 At Bathurst in New South Wales, we fabricate ready-to-install washroom systems from compact laminate and decorated particleboard. And in Queensland, we have two plants near Gympie, our Toolara plant producing raw MDF, decorated MDF and decorated particleboard, and our Monkland plant producing raw particleboard and particleboard flooring.
Seven locations, separated in some cases by thousands of kilometres, but all driven by an unwavering commitment to safety, innovation and continuous improvement, building strong community connections and economic benefits in their regions.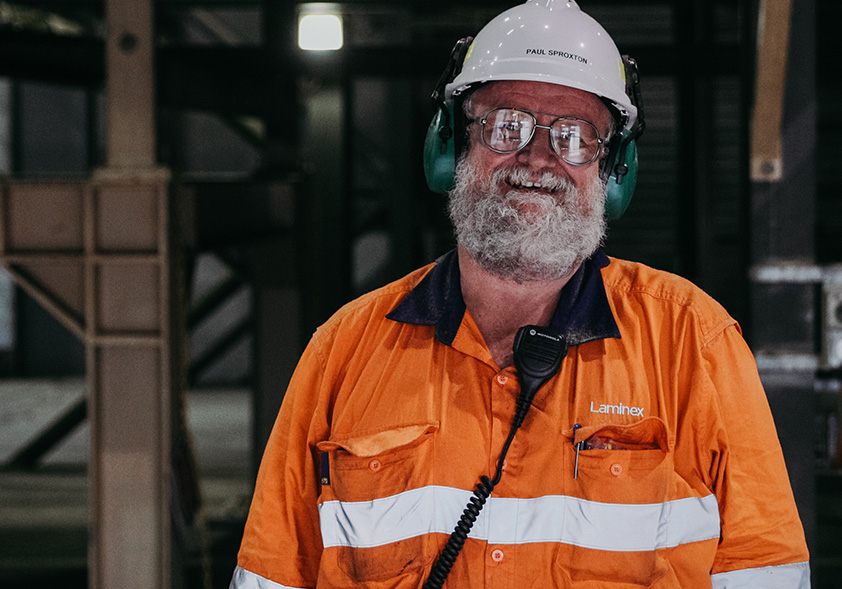 Why does "Australian made" matter?
Sustaining manufacturing within Australia provides lifeblood to local communities, particularly in regional areas under threat from higher levels of unemployment. We only have to look at our Queensland operations to see how important it can be. With the acquisition of the Monkland plant, a facility that had been closed down by its previous owner, Laminex is now one of the top three employers across the Gympie region.
For architects and designers, kitchen companies, fabricators, and even the end user, "Australian made" provides confidence in the quality, integrity and sustainability of our products, where the resources and raw materials come from, and the way they're managed. In this regard, Laminex is constantly striving to improve practices and achieve environmental benchmarks, whether that's reducing our consumption of natural materials by recycling offcuts from our customers to use as fuel for heat plants; becoming the first Australian MDF manufacturer to receive CARB2 accreditation for reduced formaldehyde emissions; or any of our many other initiatives.
But it's also important that, for Laminex, "Australian made" means "Australian designed". Because our products are developed here, they're perfectly matched to the needs and design preferences of Australians. So we have the Laminex Colour Collection, influenced and inspired by the beautiful colours of our natural landscape. And a range of high-quality materials for interiors that continue to be the first choice in our homes, public institutions and commercial spaces. They're Australian made, and made for Australians.
Find out more about our plants: Toolara, CARB2 and Monkland.