With laminate, decorated board, and doors and panels, in a range of contemporary colours, every surface can now be absolutely matte.
The movement toward matte interior surfaces is well established, particularly in kitchens, where light-absorbing surfaces create a strong contemporary look, and soft-to-the-touch benchtops and cabinetry make food preparation a pleasure. Laminex AbsoluteMatte has been at the forefront of this movement, harnessing world-leading technology for surface materials that look and feel beautiful, and offer fingerprint, stain and scratch resistance.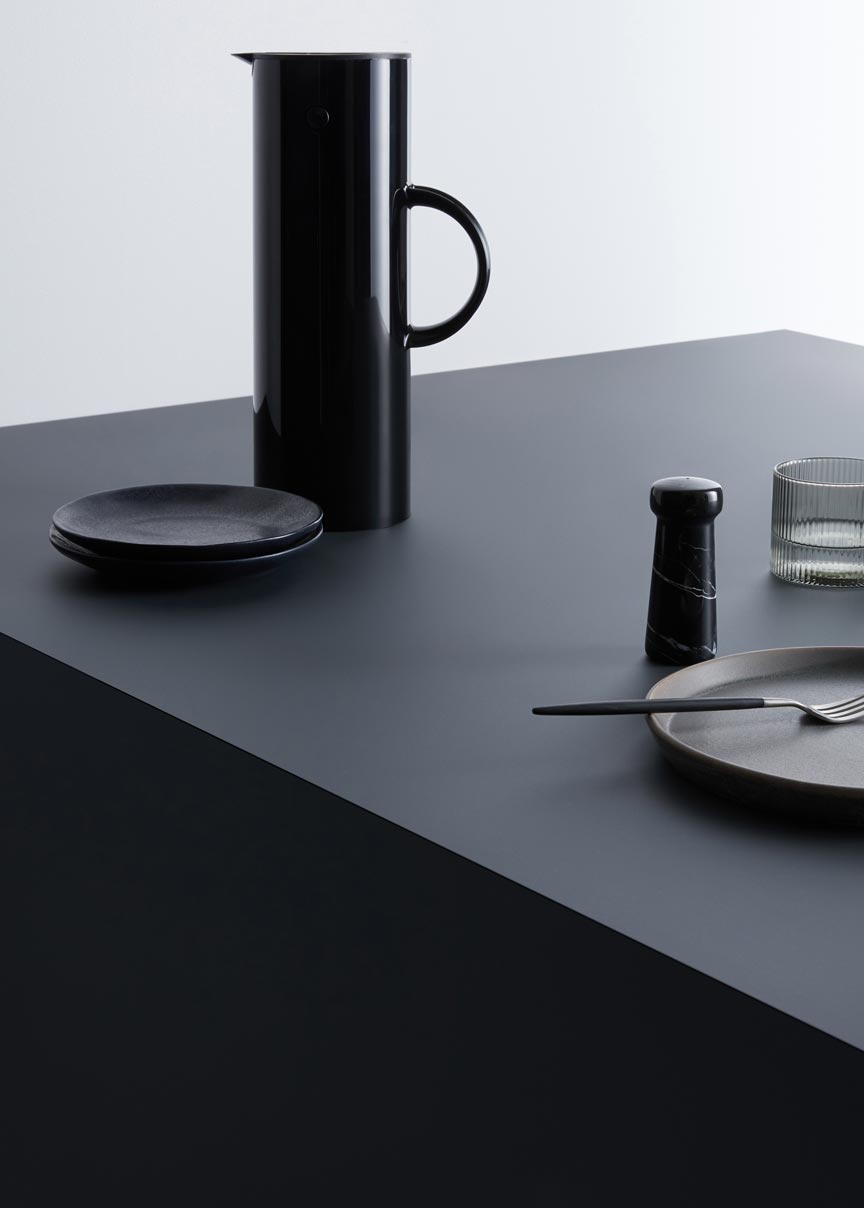 AbsoluteMatte was launched as a high-pressure laminate and proved so popular that the range was extended to include AbsoluteMatte Panels. These have now been included in the newly updated Laminex Made-to-Measure Doors and Panels offering. As a result, AbsoluteMatte surfaces can be coordinated across an entire cabinetry project.According to Laminex Innovation Development Manager Chris Knight, the innovative range is being specified into all kinds of interiors. "We've seen amazing uptake within multi-residential projects, retail and hospitality fit-outs," he says, "because compared with other matte products on the market, ours are more durable and fit easily into cleaning and maintenance regimes."
Ultra-matte surfaces for every application
AbsoluteMatte laminate is ideal for benchtops. Its resistance to heat, stains and scratches, and anti-bacterial properties, make it suitable for busy kitchens and bathrooms, and coupled with its fingerprint resistance, ensures that it stays looking pristine. In other settings, its warm, velvety feel brings a sense of luxury to countertops, tables and desks.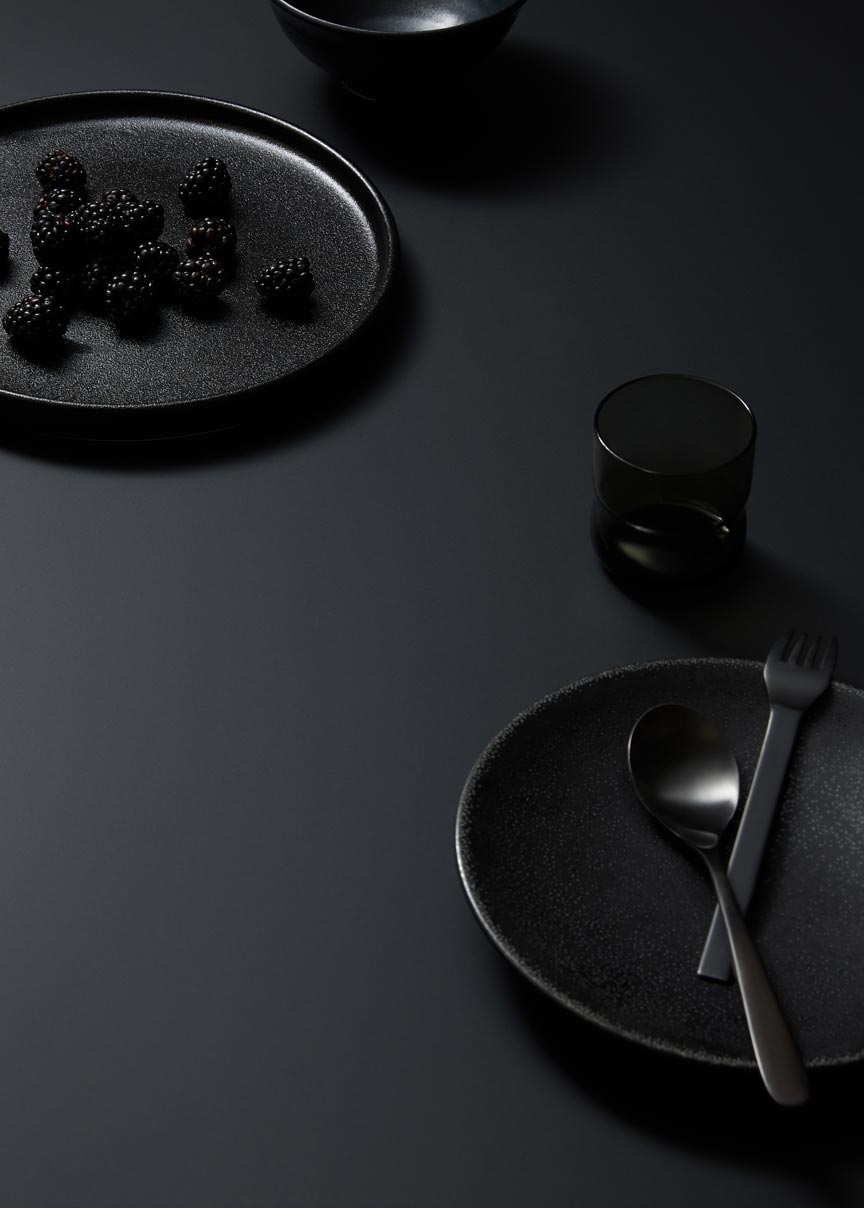 AbsoluteMatte Panels were introduced to make it easier and more cost-effective to build full cabinetry carcasses. They can be finished with a selection of colour-matched and metallic contrast ABS edging, and can withstand heat and humidity, so they can be used for dishwasher and oven surrounds.
And now that AbsoluteMatte Panels have been included in the Laminex Made-to-Measure Doors and Panels offering, it's even easier for architects, designers and fabricators to specify the product. The doors and panels are cut to size and delivered fully edged and finished, ready to install.
Mixing a matte finish with contemporary colour
Black has been a dominant choice for matte surfaces, inspired by a broader trend around darker interiors, but AbsoluteMatte looks just as stunning in other colours. The range now comes in a palette of contemporary decors curated from the broader Laminex Colour Collection – there are six decors in the AbsoluteMatte Panels range and 10 decors in the high-pressure laminate range, including deep-blue French Navy, classic grey Stormcloud and creamy white Surf. They've been chosen to coordinate beautifully with other Laminex and Essastone decors, giving designers and fabricators everything they need to create contemporary interiors.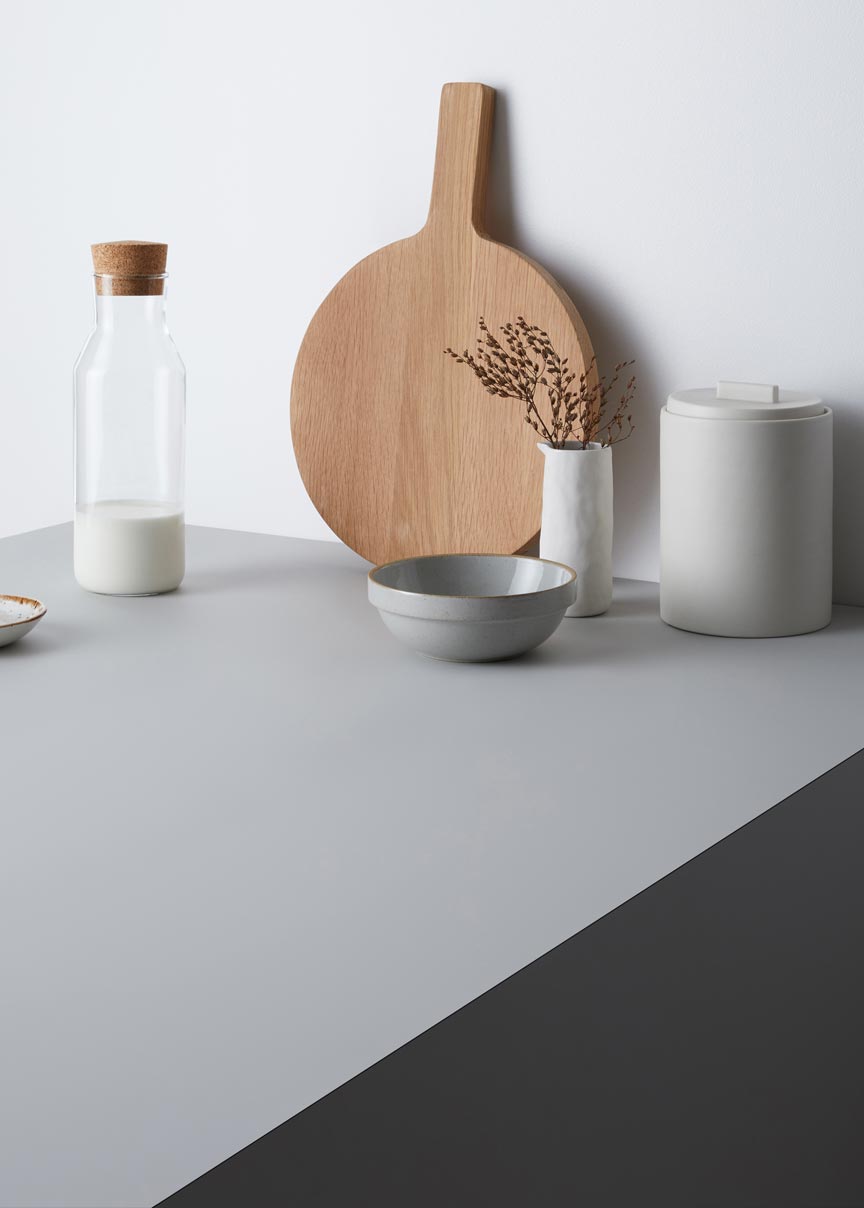 The best way to appreciate Laminex AbsoluteMatte is to see and feel it firsthand. Click here to order samples from the panels range or click here to order samples from the high-pressure laminate range.
You might also be interested in these articles