$0.00
ex GST and Shipping
You can order a maximum of free samples in a single order.




MEDIA RELEASE
Laminex Australia takes keys to unlock Gympie manufacturing plant future
Laminex Australia has unveiled an innovative business partnership to enable expansion of its South East Queensland manufacturing operations, whilst also securing 42 local jobs in Gympie by taking over the operation of a particleboard plant destined for closure.

A long-standing Australian manufacturer and trusted name in quality products and design, Laminex Australia has assumed control of the former Carter Holt Harvey particleboard plant in Gympie, which in February was confirmed it would close imminently under its prior owners.

A member of the Fletcher Building Group (ASX/NZSX: FBU), Laminex Australia will lease the manufacturing site from the Corbet family, who has taken ownership of the facility including surrounding land adjacent to the plant. Both business decisions will collectively achieve the benefit of ongoing sustainable land use, a continuation of local timber processing in Gympie and keeping dozens of regional manufacturing jobs at the site.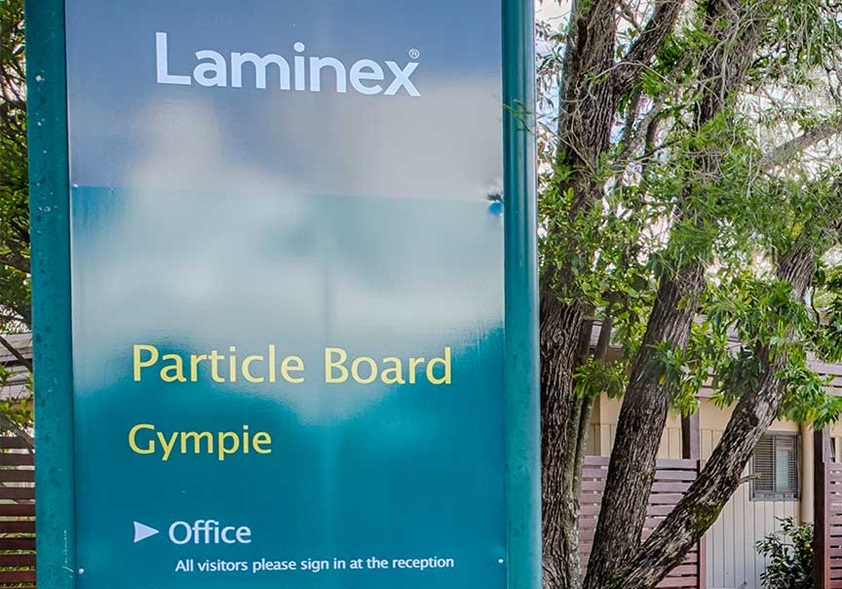 Laminex's Gympie Monkland Manufacturing Plant which is now operational will conduct continuous timber processing, producing particleboard flooring to specifically support growing demand for this product in Queensland and other markets.
The company has offered 42 positions, many of which were former Carter Holt Harvey employees and contractors at the site, and the ready-to-go workforce has been inducted into Laminex's operations.
Laminex Australia will undertake new regional manufacturing activity and with support through the Queensland Government's Jobs and Regional Growth Fund will maintain dozens of direct jobs that would have been lost.
Laminex Australia Executive General Manager, Justin Burgess, welcomed the targeted support provided by the Queensland Department of State Development for its Gympie operations. He said Gympie Monkland, its sixth Australian manufacturing site, would operate alongside Laminex's Gympie Toolara plant, which processes medium density fibreboards.
He said both sites had a combined workforce of up to 300 people making Laminex Australia a top three employer across the entire Gympie, Wide Bay and Burnett region.
"Today is a great step forward for the Gympie region and an exciting leap for the Laminex team," Mr Burgess said.
"It also importantly delivers a future expanded manufacturing footprint for us in South East Queensland and is a catalyst to pursue synergies and drive future growth.
"Manufacturing today is a top two industry in the greater Gympie region and we view our decision to take over operating the previous Carter Holt Harvey site, with its skilled local workforce and the ready-made distribution channels, as a strategically sound decision."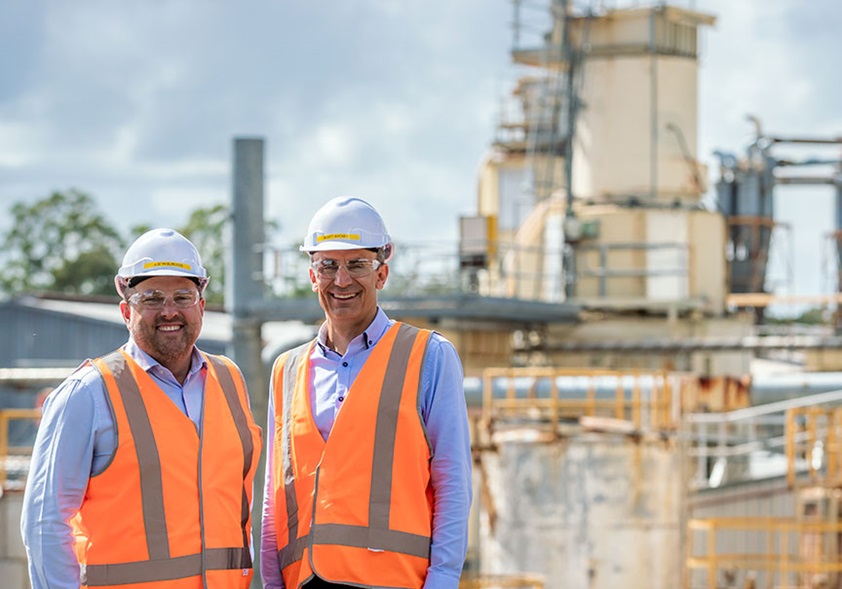 Laminex Executive General Manager Justin Burgess at the new Gympie Monkland plant.
"The facts are Australian manufacturers can prosper and partner in growth with the right approach, operational know-how and backing. We continue to invest in manufacturing in Australia and we will work together across our Gympie Toolara and now Gympie Monkland sites to identify growth in sustainable, efficient and safe production outcomes.
"Our decision around Gympie is also customer led for our local clientele want quality Australian-made products at their doorstep to meet market demand. We're excited around the unique opportunity presented in Gympie to increase production, support a community and work with local stakeholders in a region dedicated to sustainable manufacturing.
"Laminex Australia acknowledges the foresight of the Corbet family, Queensland Rail, Gympie Regional Council and the Queensland Government for working collaboratively with us to make ongoing timber processing activity at the Gympie Monkland site a reality.
"Laminex is committed to retaining efficient operations across Australia's regions and our historic track record reinforces this. This includes retaining a strong sales and distribution workforce and continuing to invest more in the regional communities where we operate."
Mr Burgess said Laminex was now driving innovation right across its operations including the recent launch of a major digital B2B sales platform and unveiling its biggest product range update in twenty-five years, seeking to both better integrate and commercialise innovative design ideas around home construction and renovation.
Further Information:
Simon Westaway Royce Communications

M: 0401 994 627 E: simon.westaway@royce.com.au

Marie Winfield Head of Communications, Fletcher Building Group

M: +64 27 488 9888 E: media@fbu.com