This extremely hardwearing, self-supporting panel product is the perfect solution for a wide range of interiors applications. Here's our quick guide.
"Laminate" is often used as a catch-all term for a range of surface materials, most commonly high-pressure laminate and low-pressure melamine (if you need to brush up on the differences between those two, you can read our quick guide to laminate and decorative board). But there's a third product that's used just as widely. And it has a unique range of performance characteristics that could make it the perfect option for your next interiors project. It's called compact laminate.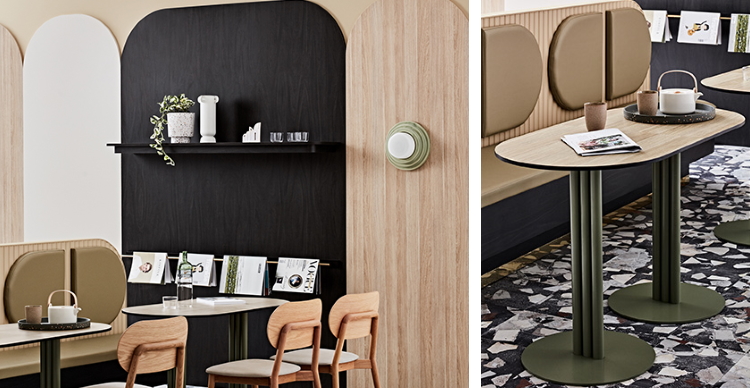 The fundamentals of compact laminate
To manufacture compact laminate, sheets of black kraft paper are impregnated with water-based phenolic resin and decorative surface papers are impregnated with water-based melamine resin. They're dried individually in an industrial oven, and then stacked on top of each other, with multiple layers of the kraft paper in the middle and a decorative layer on the top and bottom. These stacks are pressed at a high temperature, activating the resins and permanently fusing the layers into a single panel. The appearance of the finished product is determined by the decorative surface papers, while the core of kraft paper gives each panel a distinctive black edge, which can be machined to a smooth finish or detailed in other ways – with a shark-nose profile, for example – to create striking design effects.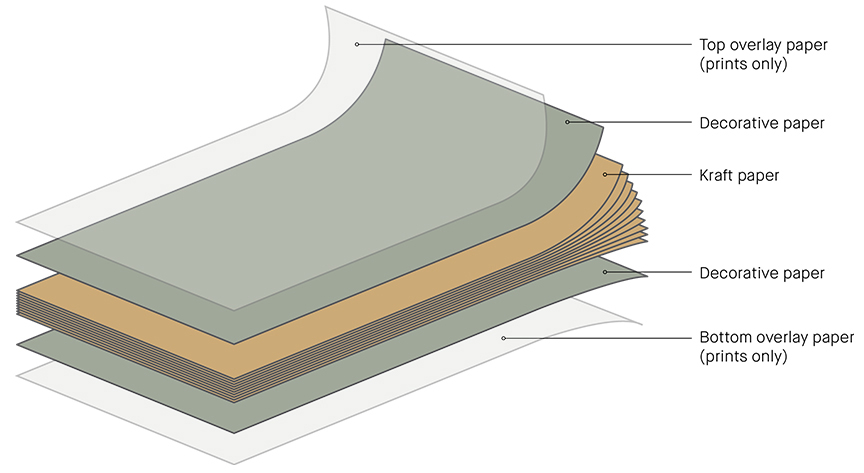 The materials and the production process are similar to those used to make high-pressure laminate, and they deliver a surface material that's similarly resistant to scratches and impacts, stains, heat and water, and easy to clean. However, the extra thickness of compact laminate's internal kraft paper layers gives it much greater strength and rigidity. So much so that that the panels are self-supporting and can be used with framing rather than a substrate for horizontal surfaces.
When to specify compact laminate
The strength, durability, water resistance and self-supporting properties of compact laminate make it the go-to solution for many vertical applications in commercial settings, such as toilet and shower cubicles, cabinets, lockers and office partitions. But thanks to its high degree of impact resistance, it's also an excellent option for horizontal surfaces like office desks and workstations, tables in hospitality settings, and benchtops in school laboratories and hospitals.
At the same time, architects and designers are increasingly seeing opportunities for working with compact laminate in residential projects. A single sheet can be used to make a very contemporary slimline kitchen benchtop that's much warmer to the touch than acrylic and stone surfaces. And because it's a material that can easily be cut into sophisticated shapes on a CNC machine, it offers exceptional design flexibility for creating custom furniture pieces.
This ease of workability is important for another reason too. The upfront cost of compact laminate can be slightly higher than other laminate products, but the fact that it doesn't have to be adhered to a substrate, or edged, saves both time in fabrication and costs on other materials. So, depending on the application, it can be a very cost-effective material.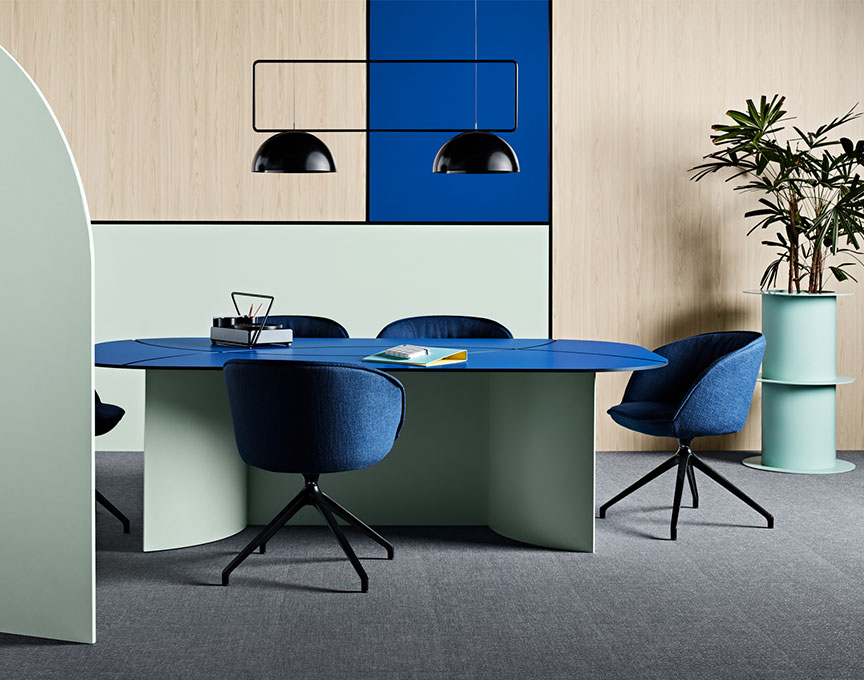 Working with Laminex Compact Laminate
Laminex offers four different kinds of compact laminate, with performance characteristics optimised for environments as diverse as outdoor cafes and scientific laboratories. They come in a variety of thicknesses, from 6mm to 18mm, with 13mm viewed as standard for the most common applications. And importantly for architects and designers, they're available in a selection of decors from the Laminex Colour Collection, so they can be easily coordinated with other Laminex surface materials in a fit-out. They're also made right here in Australia, at the Laminex plant in Cheltenham, Victoria, using FSC-certified paper and water-based resins, for reduced impact on the environment.
Multipurpose Compact Laminate
Suitable for a variety of internal applications such as furniture and benchtops.
Alfresco Compact Laminate
Suitable for exterior use due to its high level of resistance to wear, moisture and weather.
Laboratory Compact Laminate
Suitable for surfaces where a high level of resistance to aggressive chemicals is required, with an Electron Beam Cured (EBC) surface for added durability.
XR Grade Compact Laminate
As tough as it is versatile. A stain resistant decorative panel for unforgiving environments like laboratories, prison furniture, hair salons and other busy public amenities.
Explore our Compact Laminate range
---
Design and styling: Bree Leech
Photography: Mike Baker