The key to designing with whites is to understand how they're made. Here's a quick guide to using every decor in the Laminex White Series.
White is so popular in Australian interior design that it sometimes seems like our national default colour. But specifying the right white requires careful consideration. Because, as Laminex Design Marketing Manager Catherine Valente pointed out in 'The Science of White', "if you get your whites wrong, it can be really noticeable." The key is to understand what undertone has been applied in a white's production, because that informs what it will best match to. To make that process easier, we prepared this list identifying the undertone for each of the 12 Laminex decors in The White Series, and asked Valente for her thoughts on how to apply them.

Super White - blue undertone
"The whitest of whites, clean, crisp, architectural and wonderful in large single-colour spaces. With a blue base, it works best in cooler neutral palettes. I'd recommend it in contrast with dark-tone neutrals like Laminex Stormcloud, Winter Sky or Lava Grey, but it's also good with architectural timber decors like Laminex Raw Birchply."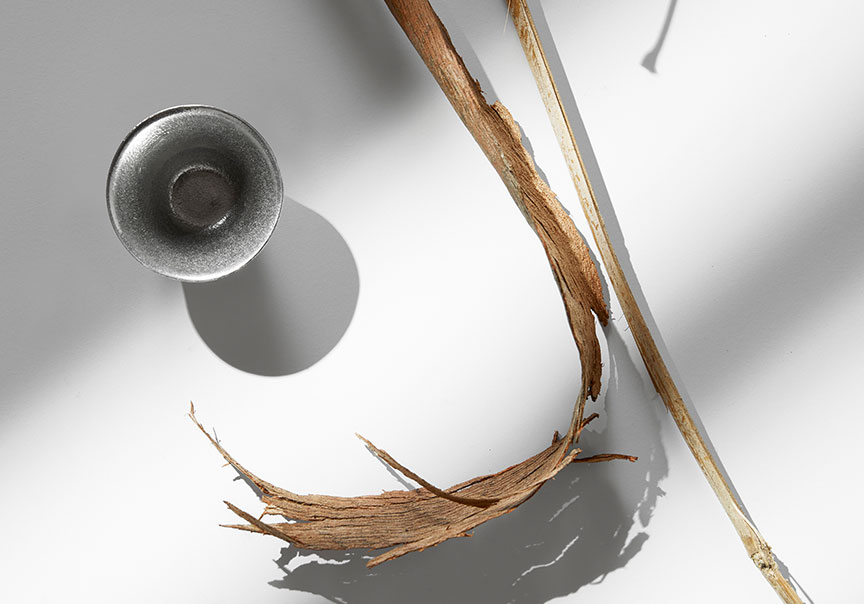 Polar White – blue undertone
"Our most popular classic white, Polar White is excellent wherever a strong, pure white is required. The blue undertone gives this decor optical brightness, but it still reads as a neutral white, so sits beautifully with any of the Laminex Neutrals palette as well as most timber decors, such as Laminex Classic Oak, Planked Urban Oak and Aged Ash."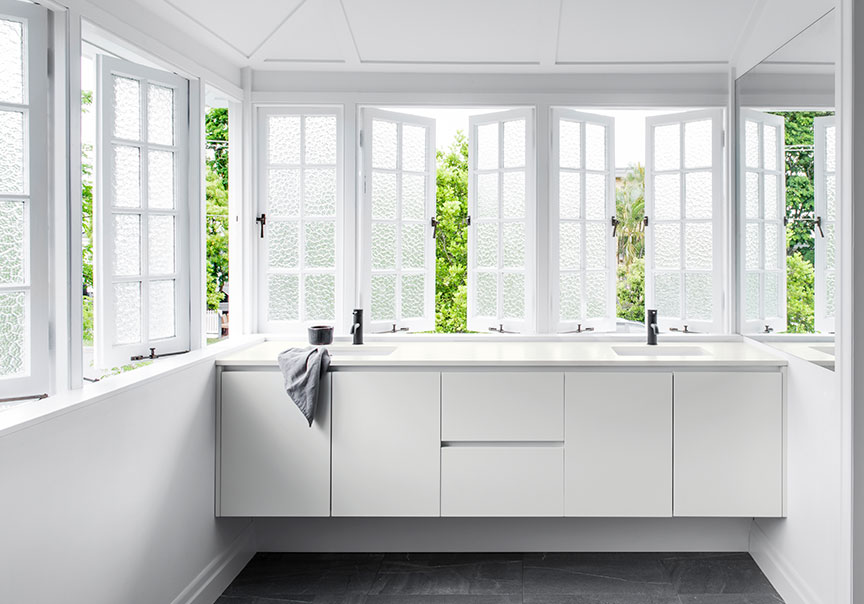 Calm White – neutral white with a slight warm undertone.
"Calm White is a clean, neutral white with only a slight warm undertone. As the name suggests, it brings a softer tone to any space. It's great for coastal-style interiors and supports the movement towards warm greys, mid-tone woodgrains and pastels. From the Laminex Colour Collection, I'd recommend pairing it with Aquamarine, Spinifex, Seed, Lava Grey or Smoked Birchply."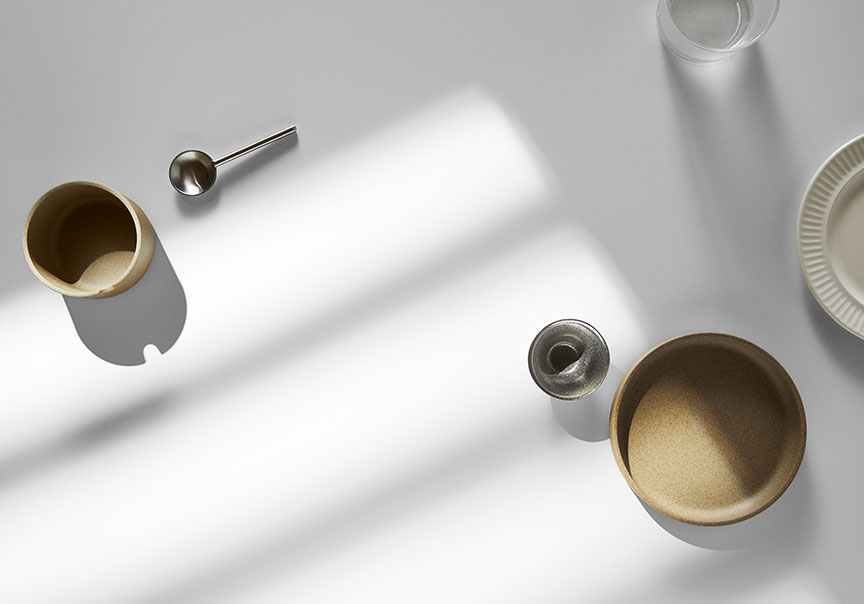 Chalk White – warm with a clean base.
"Laminex Chalk White is light in tone and works particularly well with coastal, Hamptons or farmhouse/country interior styles. But it can also support richer, more masculine tones in natural or industrial schemes and mixes beautifully with aged timbers and detailed Woodgrains decors like Laminex Raw Birchply."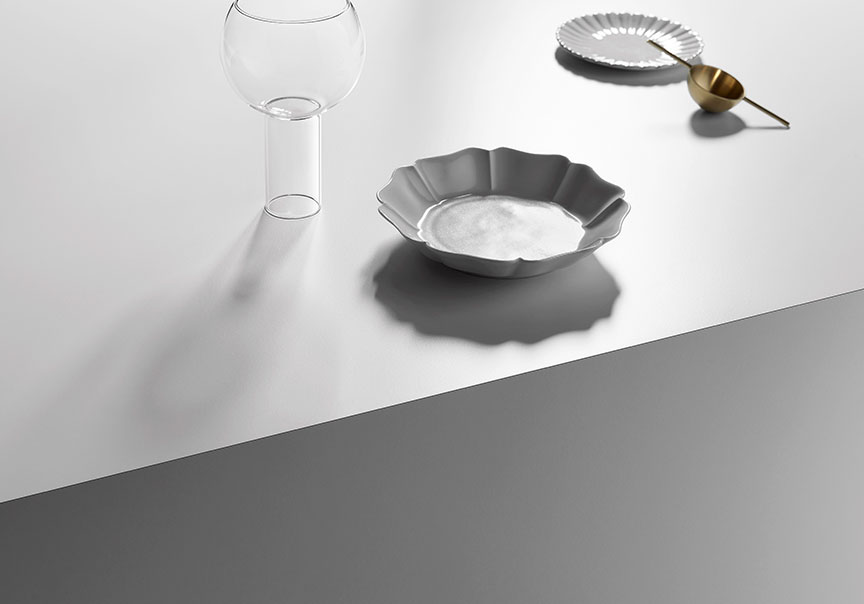 White Linen – yellow undertone
"A comforting warmer white with a slight yellow tone, Laminex White Linen is perfectly aligned with the move towards warmer palettes. It's especially good with red-based timbers and mid-tone neutrals, as well as Woodgrains decors with a subtle aged feel, like Laminex Delana Oak, Chalky Teak or Rural Oak."
White – warm undertone
"The perennial warm-based Laminex White is designed to work as a neutral and an accompaniment to warmer colour schemes when strong white contrast is not required. Context is everything – used in isolation, this is the perfect white and works well in a wide range of finishes; when it sits against cleaner whites, its warmth of colour really comes out."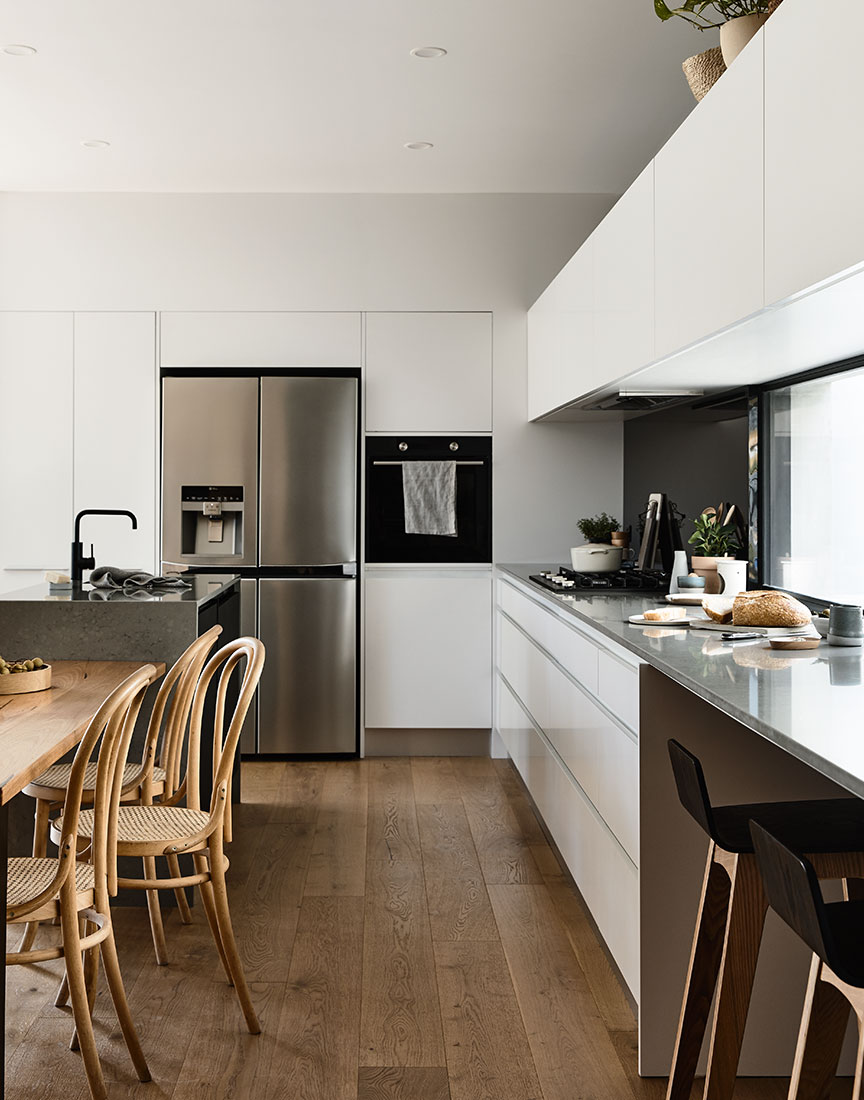 Parchment – yellow undertone with a hint of grey
"Laminex Parchment is a warm-tinted yellow white that reads to many as a neutral because of the addition of a small amount of grey. It works well in warmer colour schemes and is great match for both light and dark timbers, as long as they don't contain too much yellow. Pairing it with neutral colours keeps it fresh."
Alabaster – yellow-red and grey undertone
"Best described as a greyed warm white, the strength of the grey pushes Laminex Alabaster into pure neutral territory. It works well in neutral and warm schemes, and creates a lovely contrast with cooler colours. Lemon yellow, soft blues and greens are the perfect accents, especially in soft furnishings. It's just made for interiors with a classic look and has the depth to stand alone."
Ghostgum – grey undertone
"Ghostgum is a true neutral white, greyed just enough to take the edge off being a stark white, which makes it highly versatile across different interior styles. The touch of grey also makes it a great match for muted greens like Laminex Seed, Possum and Spinifex, and more saturated neutrals like Winter Sky, Green Slate and Stormcloud. Also beautiful with timbers."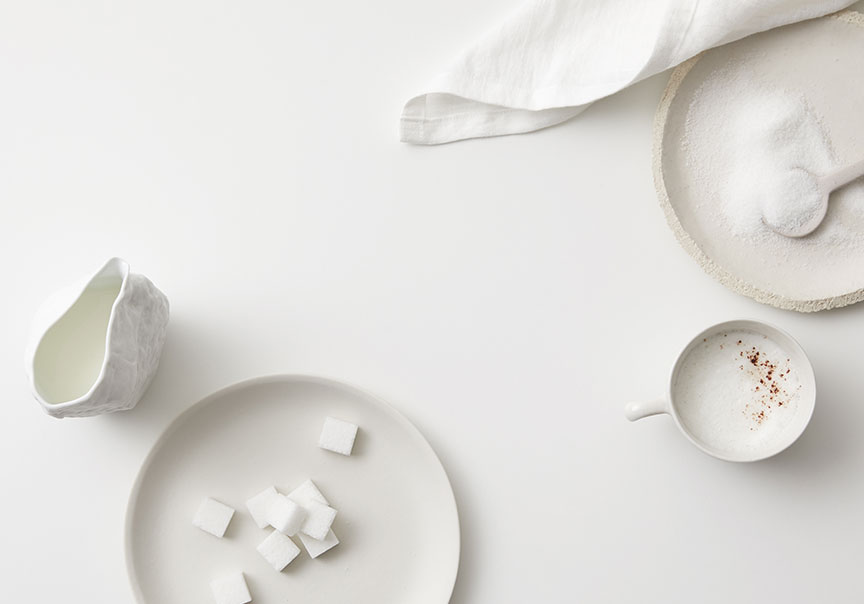 Ash White – yellow undertone with a hint of grey
"Like many of these white decors, the character of Laminex Ash White varies depending on what it's placed with. It's yellow base with a hint of grey makes it a natural fit for organic colour palettes, warm timber tones and grey-based mid-tone neutrals. But pair it with one of the new Laminex organic greens, like Green Slate, Spinifex or Seed, and it takes on a soft khaki tone."
Surf – yellow undertone with a hint of red
"Surf is a creamy, warm white that combines perfectly with earthy palettes and organic timbers, it's the ideal white when you want to add a little more depth to a raw, natural palette. The small amount of red undertone means that it sits beautifully with warm timbers – Laminex decors like Natural Teak, Jarrah Legno and Planked Urban Oak."
Aries - grey undertone
"Laminex Aries takes the grey undertone of Ghostgum a little further, so it shares the versatility of a true neutral, matching well to any colour with a similar lightness. But it also blends well with rich, masculine timber tones and dark-tone neutral decors like Laminex Terril, Lava Grey, Battalion and Green Slate. Also great as a hero on its own, when you're looking for a white with a bit more depth to it."