The new Laminex White Series shows that no two whites are the same. Understanding why will help you choose the right one for your next project.
A quick flick through any contemporary architecture magazine is enough to confirm that Australians love white interiors. And for good reason. White surfaces can create a sense of space, provide a clean, neutral background for objects and art, and help push focus onto exterior views. In classic or modern interiors, they bring a sense of timelessness. But, as we see in the 12 diverse decors that make up Laminex's new White Series, there are whites and there are whites! Choosing the right one for any project requires an understanding of their different characteristics.
How to choose the right white
"There really is a perfect white for every job, whether it's as a hero in a space, or providing a base to bring other textures and colours to life," says Laminex Design Marketing Manager Catherine Valente. "But if you get your whites wrong, it can be really noticeable."
The fundamental determinant of a white's character is the base tone that's been applied in its production. A yellow undertone will create a warm white, for example, while grey or blue will create a cool white. "You need to be clear about what a white's base tone is, because that will tell you what colours and materials to pair with it," says Valente. "And it works the other way too, so if you've already chosen a benchtop, you can then look for white cabinetry with an undertone that complements the benchtop colour."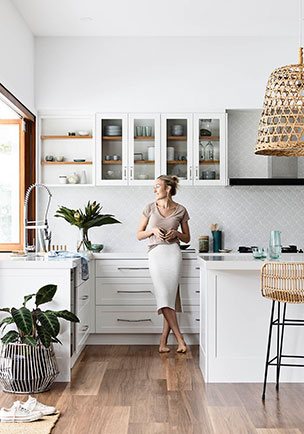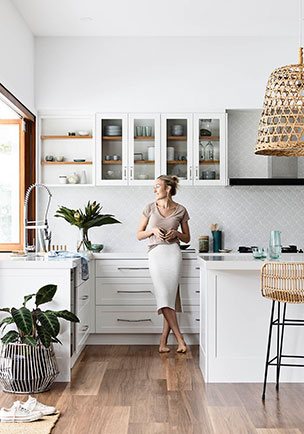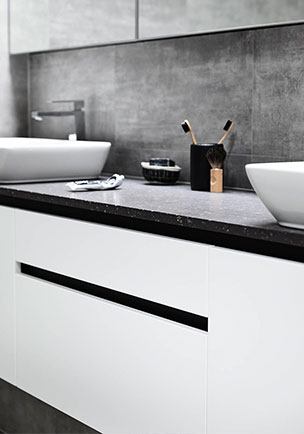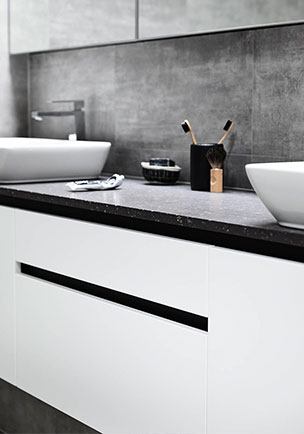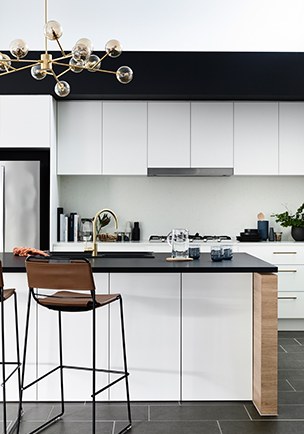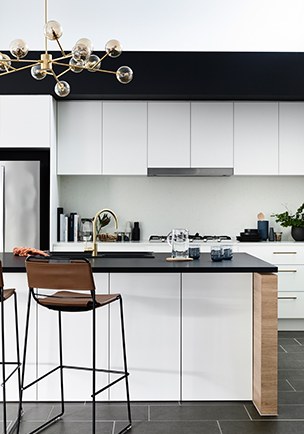 The same approach should be used when combining different shades of white. As long as they share the same undertone, they'll work together to create subtle shifts of colour through a space. It's one of two ways to create a visually interesting all-white interior; the other is to use the same shade of white but apply it in gloss and matte, or satin finishes.
Lighting is an important consideration, too. Valente prefers LED or open natural light for getting the truest representation of white colouration, but even then, it's important to understand how a space changes during the day. "When you're choosing a white, check how it looks in the morning, at midday or in early-afternoon light, and at night under artificial light," she says. "This will allow you to see the full range of the colourway."
The White Series, combining classic whites and brand new decors
To help designers find the perfect white for every project, Laminex has created the White Series, a collection of 12 white decors that runs the gamut from cool to warm, and with a range of base colours.
Three brand new decors were developed to complete the series: Laminex Calm White, a clean neutral white with a slightly warm undertone, suited to contemporary spaces or in fresh classic palette; Laminex Chalk White, a soft warm white with a clean base, ideal as a seamless colour for large spaces; and Laminex White Linen, a warm white with a yellow undertone, its creamy tone a great match for classic colour schemes.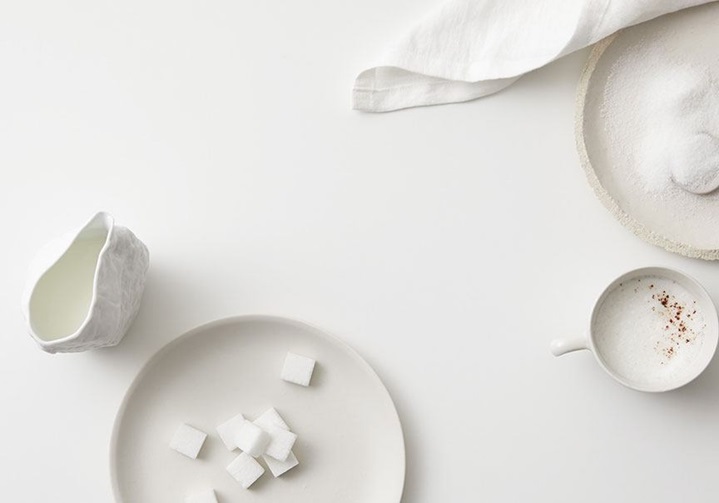 These feature alongside decors that have been providing white interior design inspiration to architects and designers for many years. Laminex Polar White, for example, was first released in 1992. It contains a very small amount of blue as an undertone, for optical brightness, and is featured in sleek, modern designs, but also provides a great base for layering solid colours, timbers and metallics. Laminex Ash White was released three years later. Its combination of grey and yellow undertones means that it pairs well with slightly greyed colours as well as warm and neutral colour schemes.