Brand new Laminex AbsoluteMatte Contrast Edging makes it easy for designers to add a metallic edge to interiors of all kinds.
So much of an interior's character comes from the interplay of different materials and finishes, and often, it's the seemingly small details that have the biggest effect. Case in point, contrast edging on benchtops, countertops, bars and tables.

Laminex AbsoluteMatte Contrast Edging has been developed for just this application – it's available in 23mm and 38mm widths and three distinct colourways, each opening up myriad design opportunities.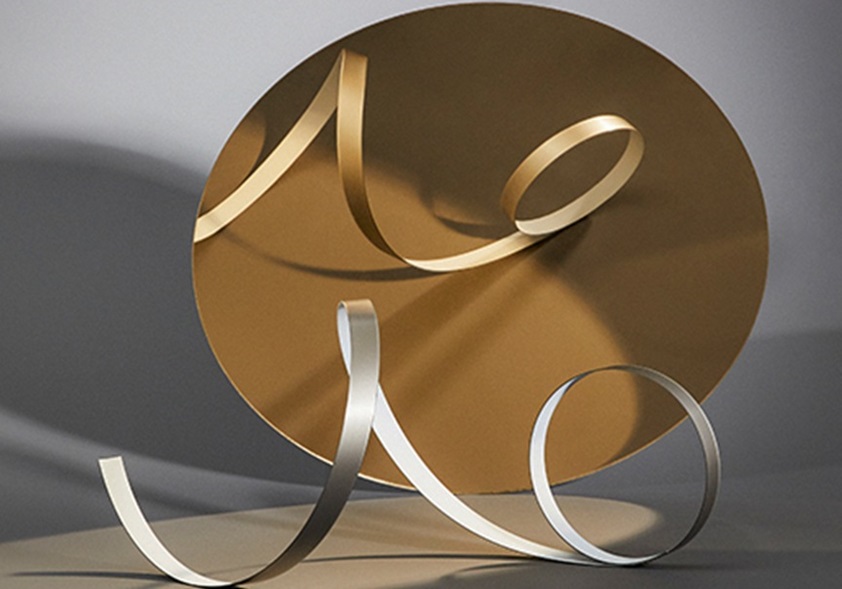 Stainless Steel
A flash of silver trim works in all kinds of contexts. In a cafe, it can echo the utilitarian stainless-steel components of an open commercial kitchen. On the edge of a benchtop in a residential kitchen, it might enhance an inner-urban or industrial theme. Or it puts a twenty-first century spin on the classic chrome-edge tables of the 1950s.
Copper
The sophisticated metallic sheen of copper is perfect for featuring against neutral or dark backgrounds. It's just made for the moody surrounds and rich materiality of a cocktail bar, but is equally at home on the edge of a countertop in a bright kitchen, perhaps paired with copper pendant lights or kitchenware.
Cool Line Graphite
A cool strip of metallic black brings a super-modern look to any interior space. Cool Line Graphite will provide a sophisticated contrast to light materials and surface finishes. Or it can go the other way, building a lustrous layer into a black-on-black design treatment, perfect for a sleek restaurant fit-out or a contemporary kitchen.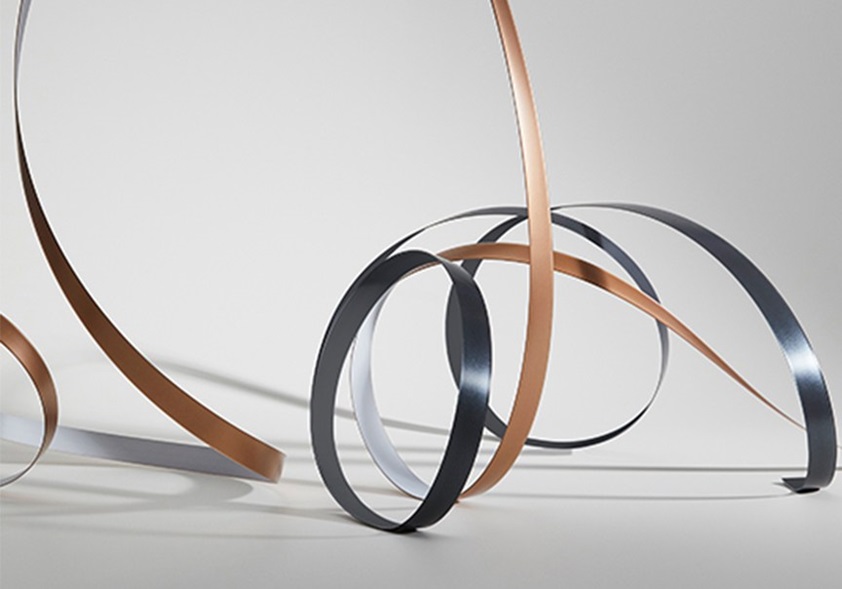 The perfect complement to Laminex AbsoluteMatte laminate
All three colours were designed to work with the 10 colourways in the Laminex AbsoluteMatte range – a range worth celebrating in its own right. Laminex AbsoluteMatte's contemporary ultra-matte finish is moleskin smooth, but when people inevitably touch it, anti-fingerprint technology keeps the surface looking its best. It's formable, durable, antibacterial and antifungal, so well suited to a wide range of applications.
View the range and order a free sample
Explore the Laminex AbsoluteMatte range.
---
Art direction: Natalie Turnbull
Photography: Sam Wong