Formica EasyFit Benchtops
Formica's new EasyFit benchtops bring a smart look and hardwearing performance to any space where a cost-effective laminate bench surface is required
$0.00
ex GST and Shipping
You can order a maximum of free samples in a single order.
Formica
EasyFit™ Benchtops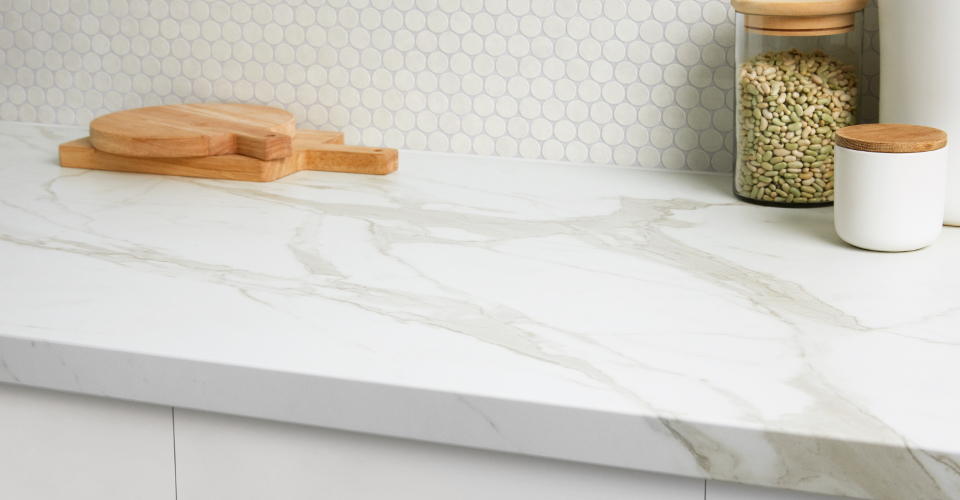 Formica
EasyFit™ Benchtops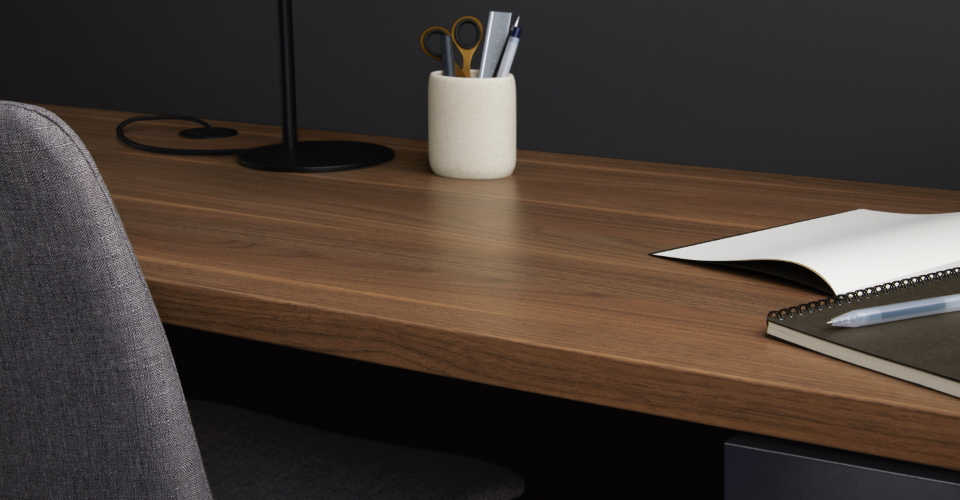 Formica
EasyFit™ Benchtops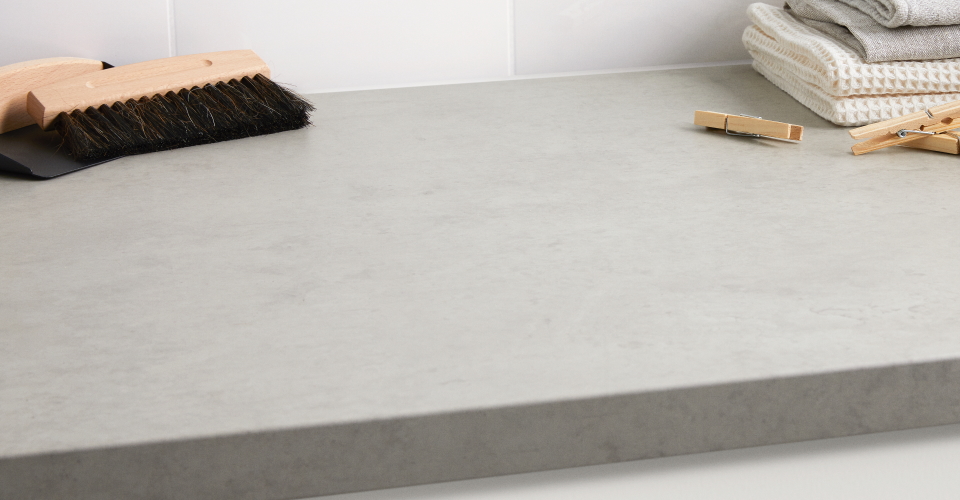 What is it?
Formica's new EasyFit benchtops bring a smart look and hardwearing performance to any space where a cost-effective laminate bench surface is required. They come prefinished with tight 3mm-radius corners to match the on-trend look of stone benchtops, and they're available in a selection of popular Formica colours that emulate the look of marble, concrete and natural timber.
Ready to install
EasyFit benchtops are delivered prefinished and ready to install. Their standard depth of 610mm ensures that a 20mm overhang can be achieved above appliances, with minimal adjustments only as required on site. The range also includes a large-format panel with two post-formed edges, ideal for breakfast bars or island benches.
Limited waste saves time and money
EasyFit benchtops can be ordered online and, in most circumstances, delivered to site the next day – none of the extended turnaround times or dealing with multiple suppliers, as required for custom benchtops. And because they come prefinished to standard sizes, cabinetmakers only pay for what they need, with minimal waste to be managed on site.
Locally stocked and Readily Available
The entire EasyFit benchtops range is held on stock in every one of our distribution centres around Australia. That includes seven beautiful Formica colours and three panel sizes. So no matter where a project is located, or what combination of size and colour is required, we can process orders and dispatch to site the very next day.
More than just kitchens
EasyFit benchtops are perfect for kitchen work surfaces, of course, but they're a great option for other uses too, like bathroom vanities, laundry benches, butler's pantries and even study nooks.
Working from home? Refresh your study!
Whether you're spending more time working from home, or you need a dedicated space for kids to do homework and bills to be paid, EasyFit benchtops are the perfect solution for home offices and study nooks.
Bathrooms, laundries and butler's Pantries
EasyFit benchtops are durable and easy-to-maintain, so they're a great fit for the most hard-working of domestic spaces. And because they're so cost-effective, its realistic to use them in multiple rooms and achieve a consistently stylish look throughout your entire home
Colours
The EasyFit benchtops range is available in a curated selection of new Formica colours that tap into contemporary trends around the use of marble, concrete and natural timber in residential design.

You can order a maximum of free samples in a single order.
$0.00 ex GST and Shipping
Product offer
Formica EasyFit benchtops are made using a durable, thin laminate, formed to a
3mm radius around a Moisture Resistant Particleboard, offering a contemporary
square-edge-look.