Formica
EasyFit™ Benchtops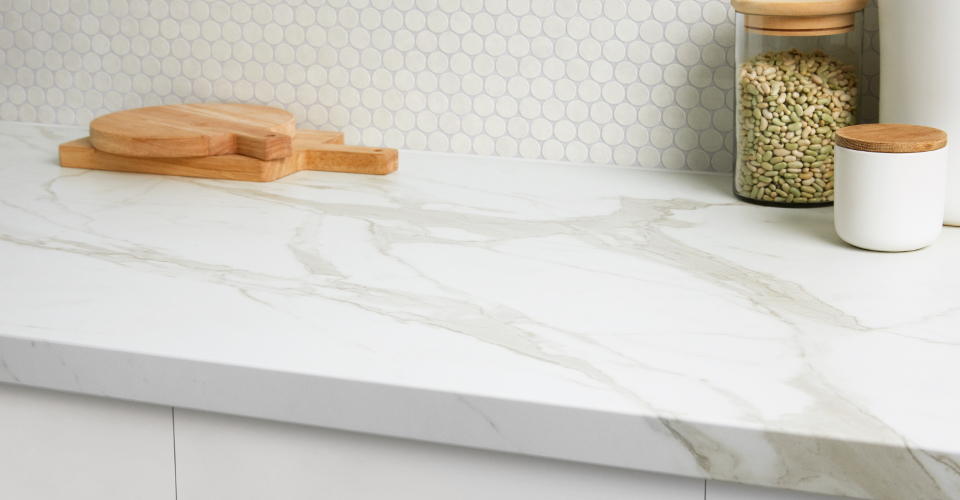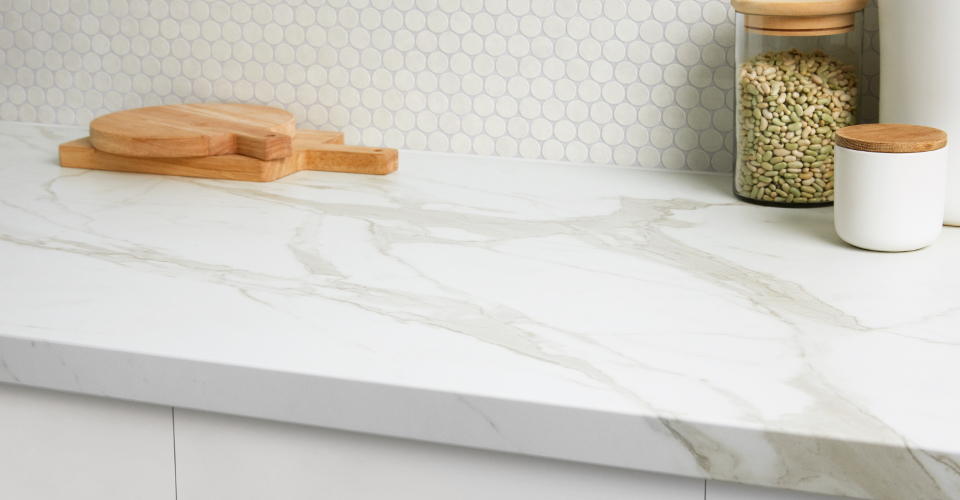 Formica
EasyFit™ Benchtops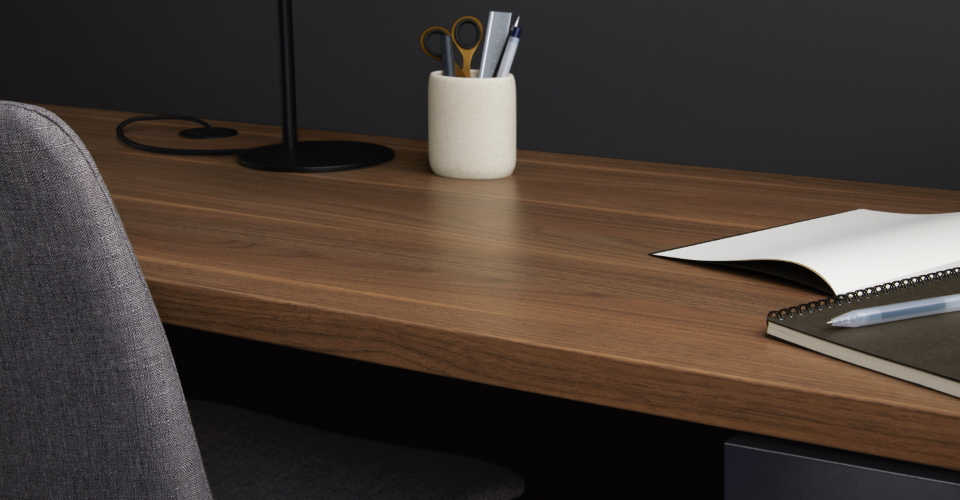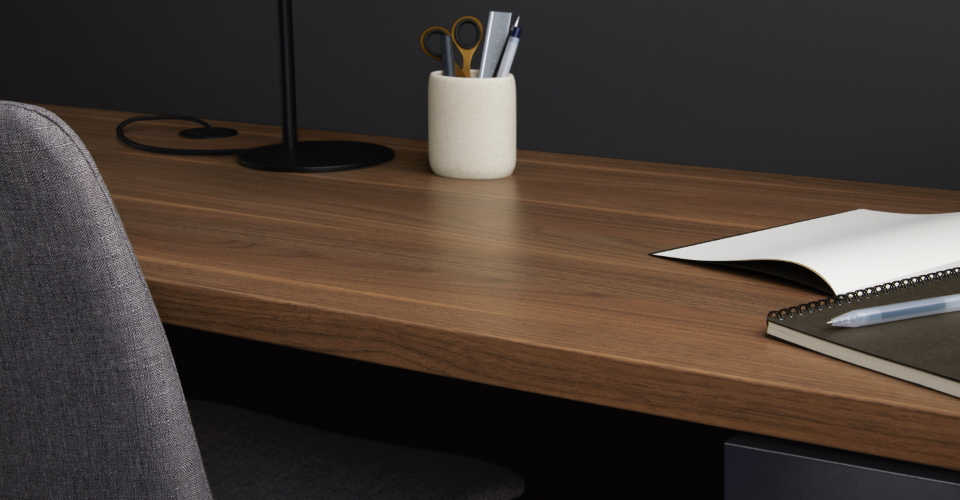 Formica
EasyFit™ Benchtops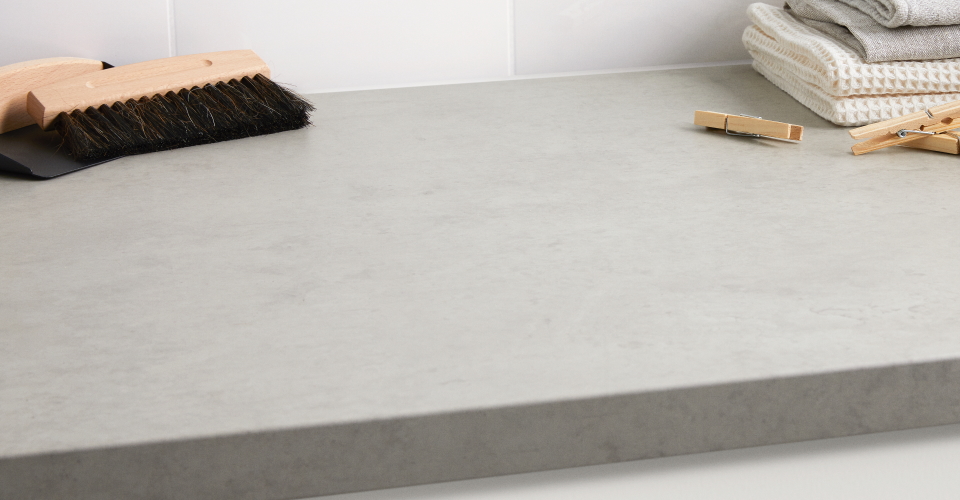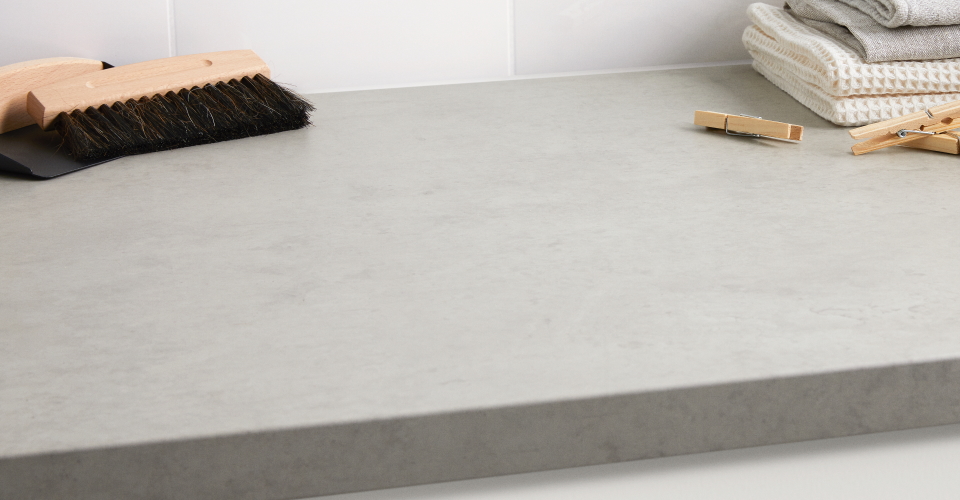 What is it?
Formica's new EasyFit benchtops bring a smart look and hardwearing performance to any space where a cost-effective laminate bench surface is required. They come prefinished with tight 3mm-radius corners to match the on-trend look of stone benchtops, and they're available in a selection of popular Formica colours that emulate the look of marble, concrete and natural timber.
More than just kitchens
EasyFit benchtops are perfect for kitchen work surfaces, of course, but they're a great option for other uses too, like bathroom vanities, laundry benches, butler's pantries and even study nooks.
Working from home? Refresh your study!
Whether you're spending more time working from home, or you need a dedicated space for kids to do homework and bills to be paid, EasyFit benchtops are the perfect solution for home offices and study nooks.
Bathrooms, laundries and butler's Pantries
EasyFit benchtops are durable and easy-to-maintain, so they're a great fit for the most hard-working of domestic spaces. And because they're so cost-effective, its realistic to use them in multiple rooms and achieve a consistently stylish look throughout your entire home
Colours
The EasyFit benchtops range is available in a curated selection of new Formica colours that tap into contemporary trends around the use of marble, concrete and natural timber in residential design.

You can order a maximum of free samples in a single order.
$0.00 ex GST and Shipping
Product offer
Formica EasyFit benchtops are made using a durable, thin laminate, formed to a
3mm radius around a Moisture Resistant Particleboard, offering a contemporary
square-edge-look.