A connection to nature is more important than ever, the impact of our busy lives has us striving towards a better balance and looking towards nature to reinvigorate us.
And what better way to bring nature into our living and working environments than reflecting the lush green hues found in sprawling bushland and the rolling countryside. Green connects us back to the wilder elements of the earth, it brings to mind open spaces and freedom - something we have come to long for. As many of us consider the move to homes and workspaces that allow us greater access to nature - whether that is a balcony, courtyard or a backyard, we are also adding nature inspired aspects to our interiors. The trend of indoor greenery continues to grow and even become essential while timber accents add a softer feel to hard surfaces.
"Green is the iconic colour of nature, it brings us back to ourselves and our most basic needs reminding us that we are connected to a greater world and that we need nature to keep us grounded and soothe our soul"
– Bree Leech, Trend forecaster and interior designer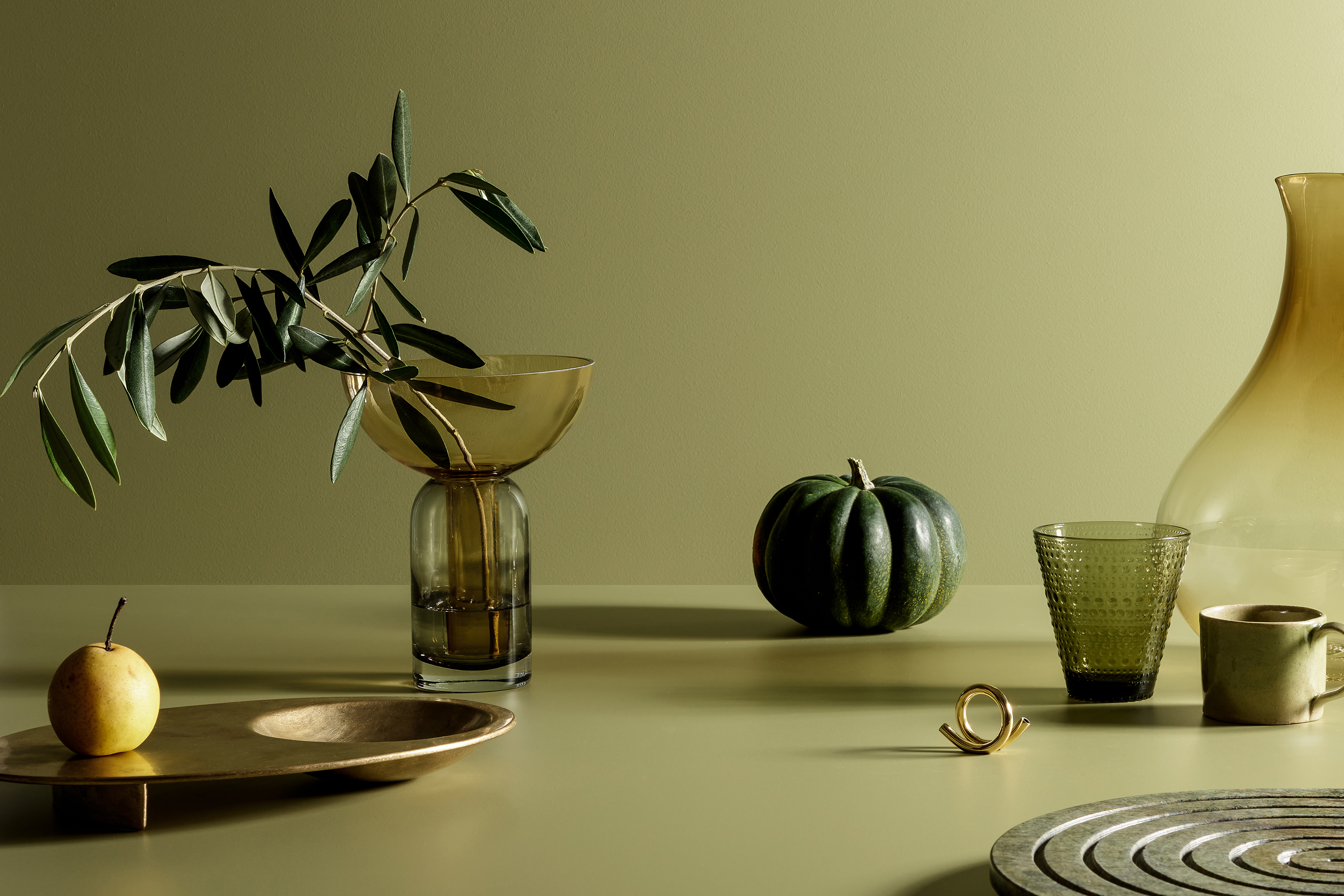 As wellbeing becomes an essential consideration that should be integrated into our daily lives, nature's colour palette becomes even more important to include in our environments.
For most, Green is inherently calming and tranquil. When green and other hues drawn from nature are combined with organic forms, materials and finishes, these colours can also play a great part in increasing our wellbeing and providing relief to anxiety and overwhelm. Laminex Olivine and Laminex Hushed Pine represent the earthy, leafy green hues that are now essential to re-introduce nature to our spaces.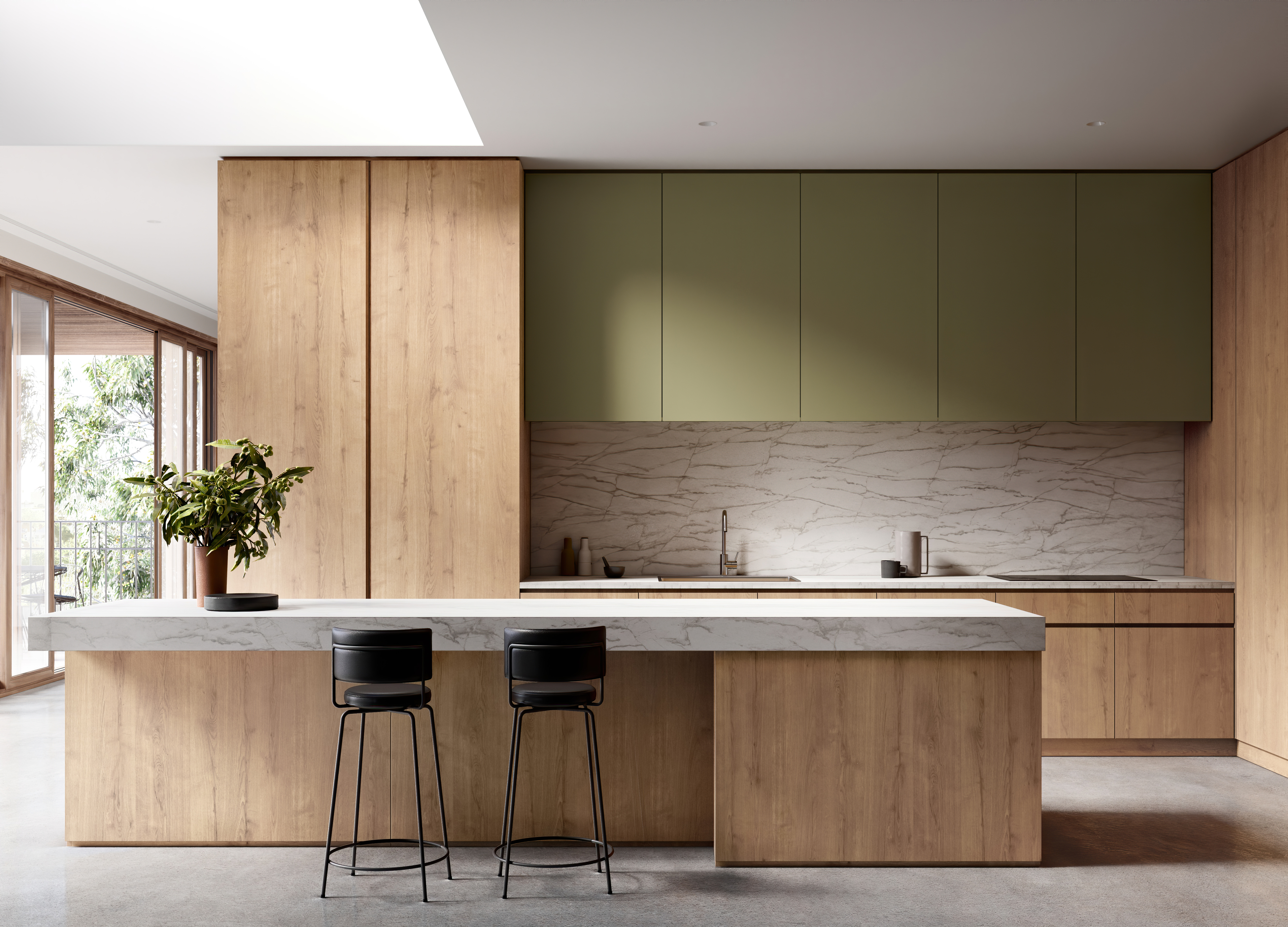 Contributors –
Words & Trends Forecast: Bree Leech