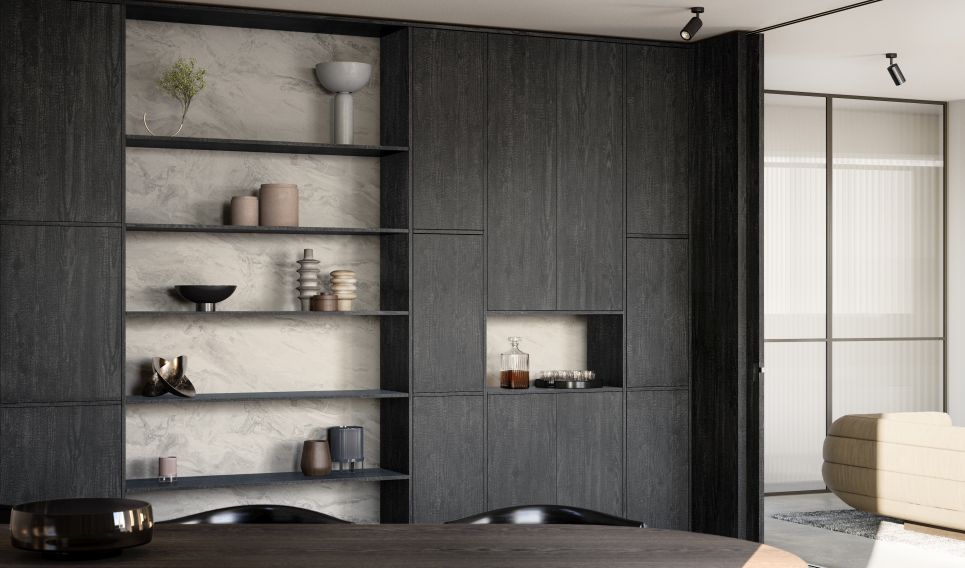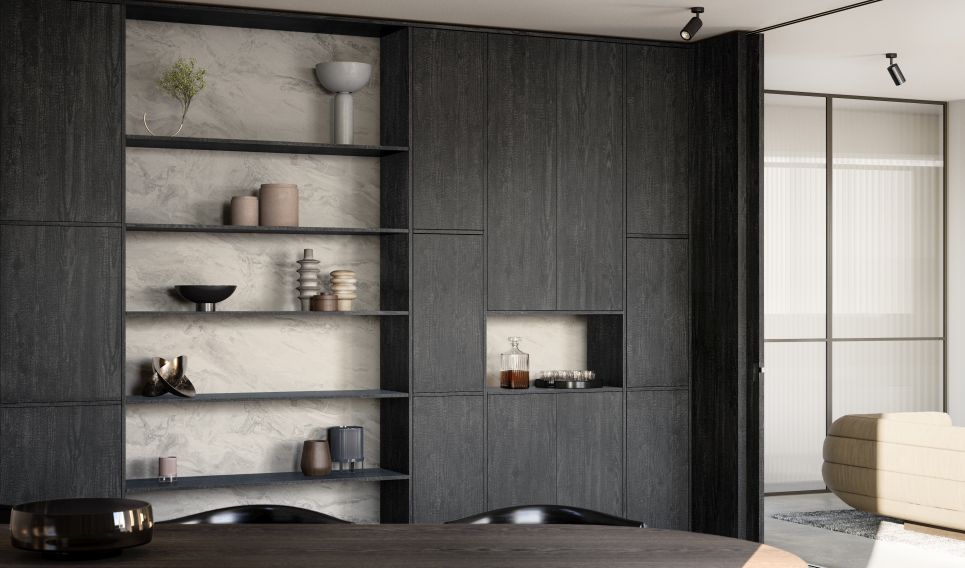 Laminex Shou Sugi emulates the glossy, cracked surface of Japanese charred timber. Contrasted with the swirling stone patterning of Laminex Pietra Cloud, it provides a textural take on a monochrome interior.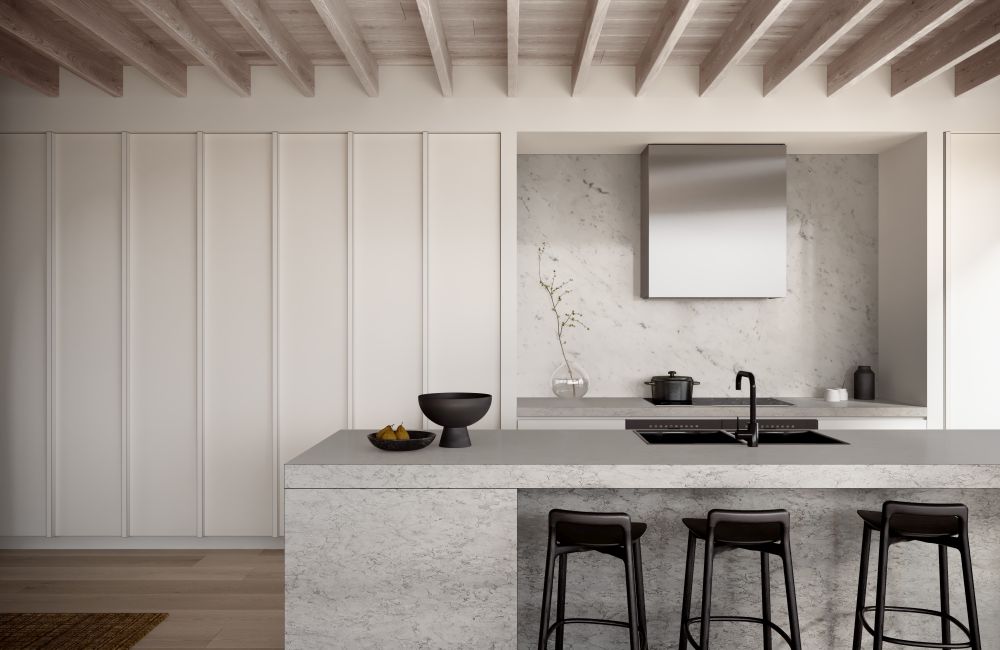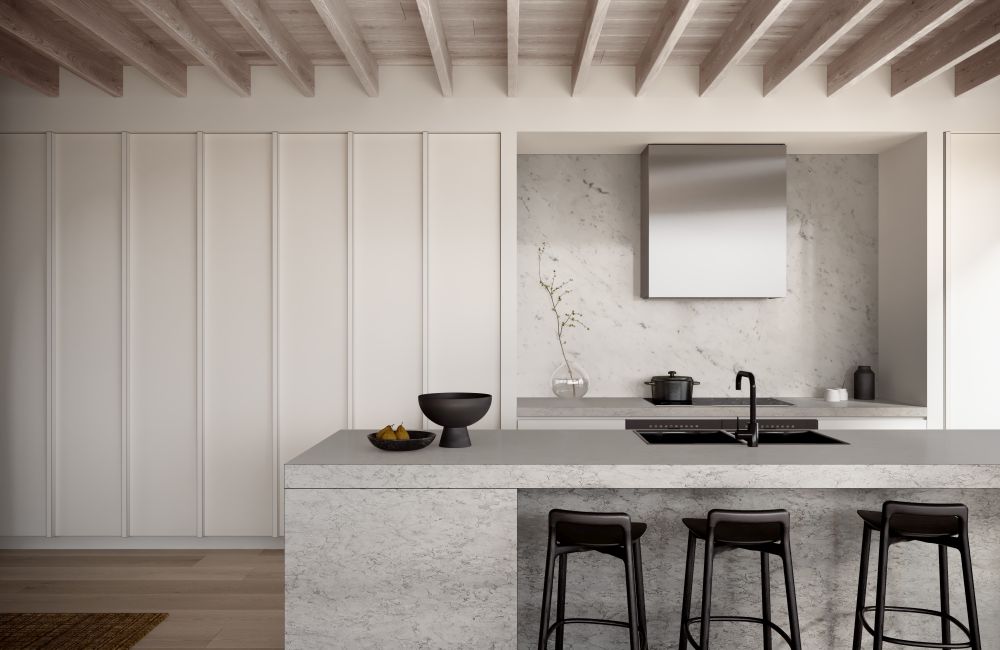 Minimal Kitchen
The random organic vein structure of Laminex Figured Limestone combines beautifully with creamy-white and finely textured Laminex Brushed Stainless Steel in this natural-feeling tonal interior.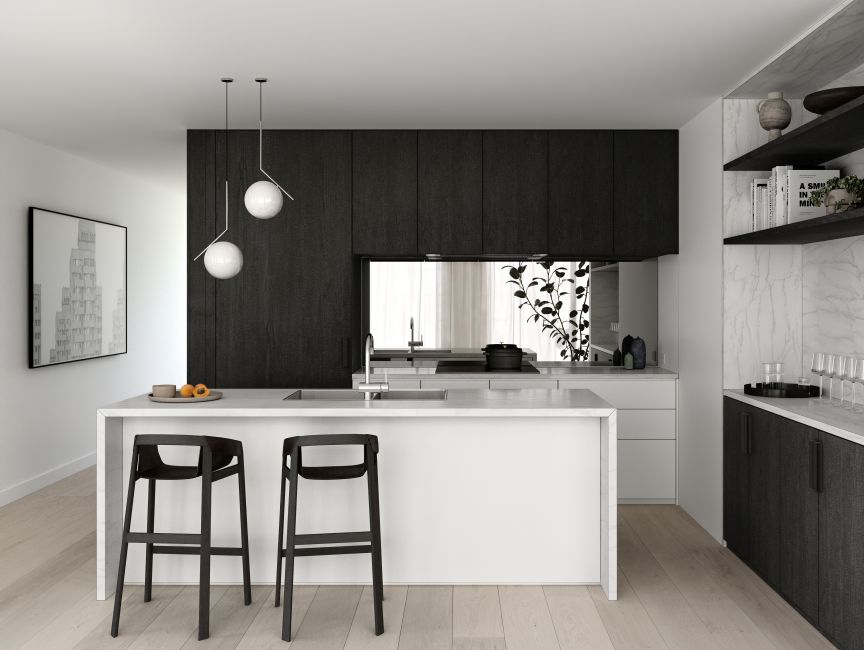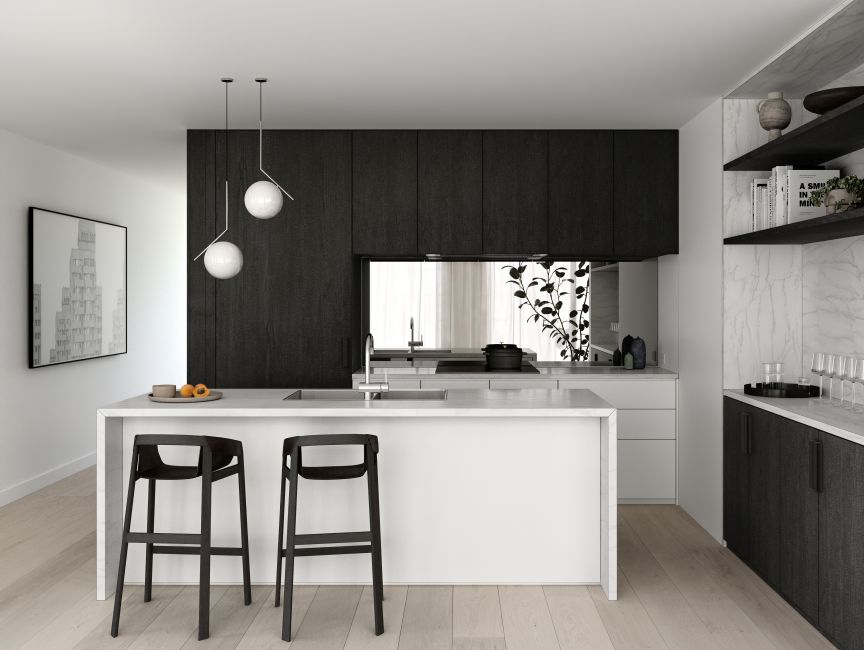 Calm Minimalist Kitchen
Laminex Carrara Delicata features delicate grey veins on a solid white background. It makes an elegant counterpoint to the glossy blackness of Laminex Shou Sugi and visual softness of AbsoluteMatte White.