Living Pigments

Each of the four new Laminex colours in the Living Pigments range burst with the boldness of nature. With brilliance and lustre each tone celebrates their place in the living world, from the warmth of sunrise and native flora, to the tranquillity of a walk under a forest canopy and the lapping wavelets on clean sand. Bold at first, their reduced colour strength with added black base notes allow for complementary colour schemes to work in easy-going harmony or as a highlight with considered confidence.
---
Rich colour from the natural world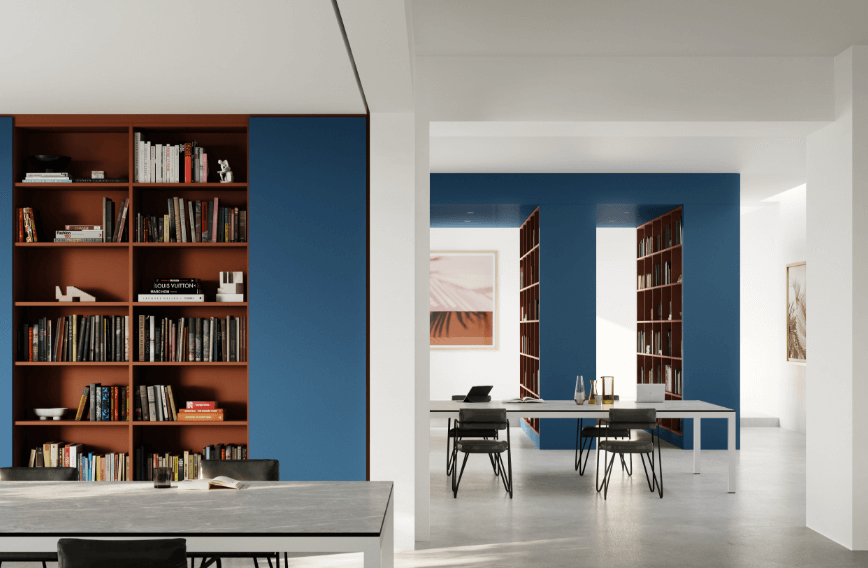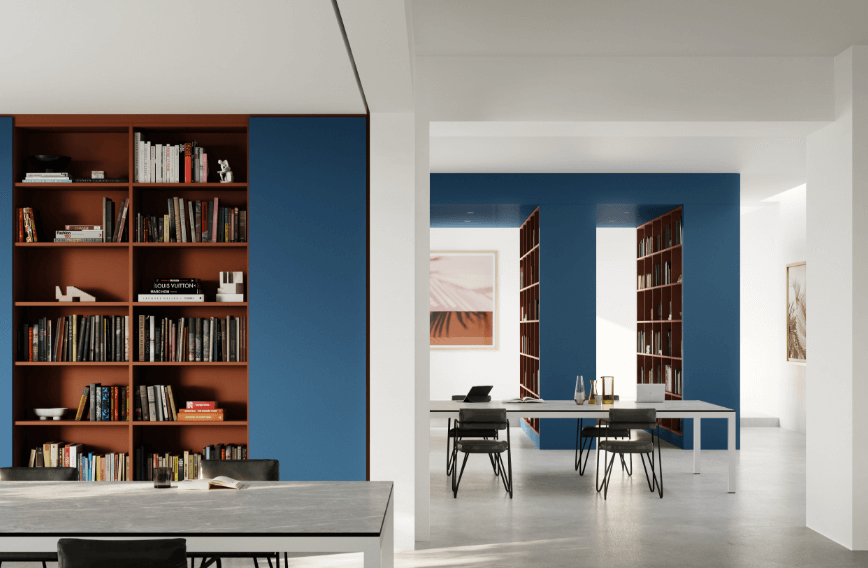 Considered Contrast Studio
The cool-mid tone blue of Laminex Portsea creates the perfect contrast with yellow-red based Morrocan Clay, for a playful work space.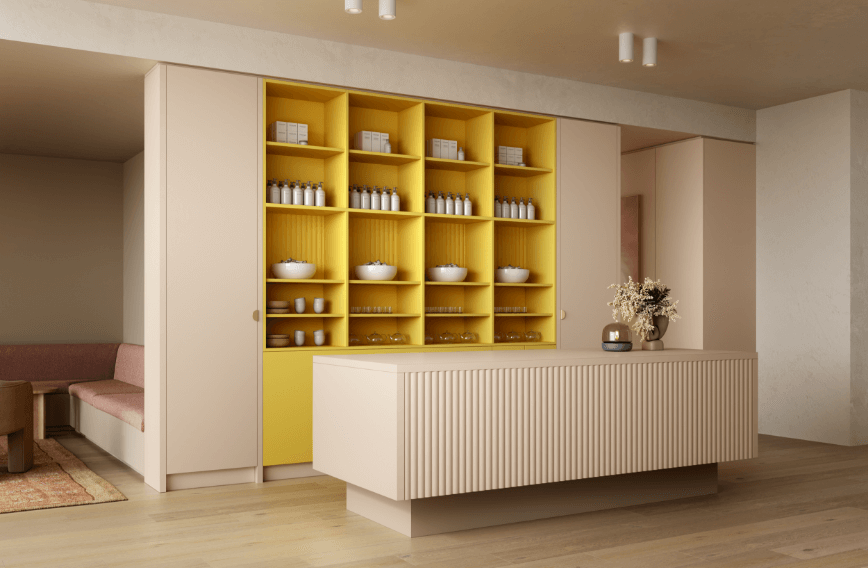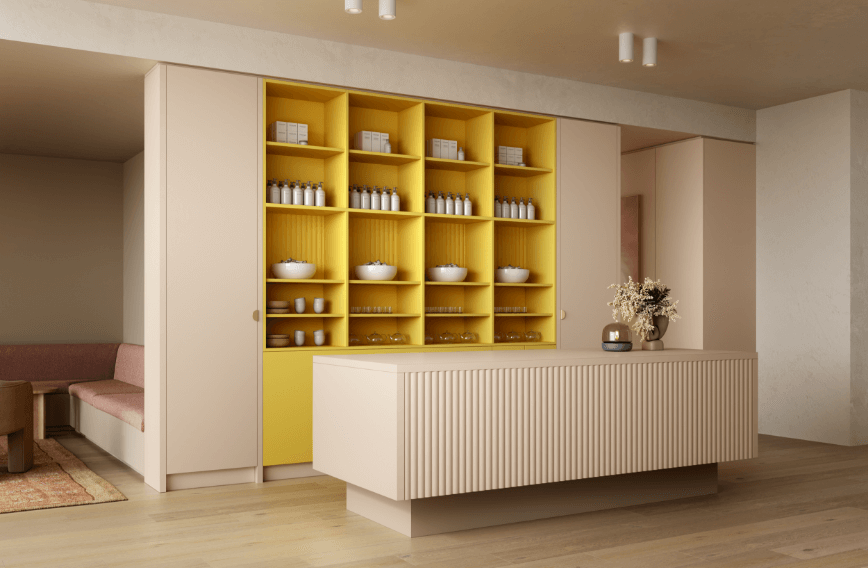 Peaceful Beauty Parlour
The delicate warm pink undertone of Laminex Porcelain Blush is the perfect neutral for Laminex Golden Wattle's soft, organic yellow to shine.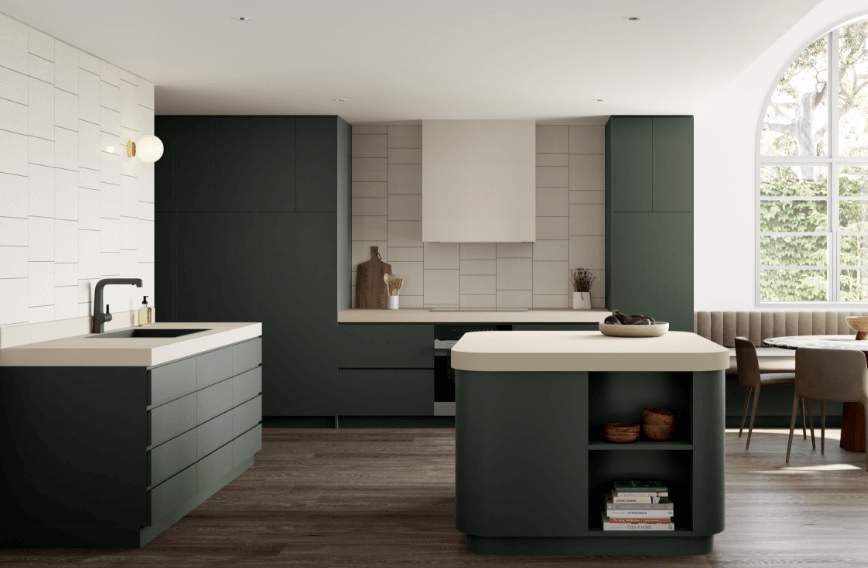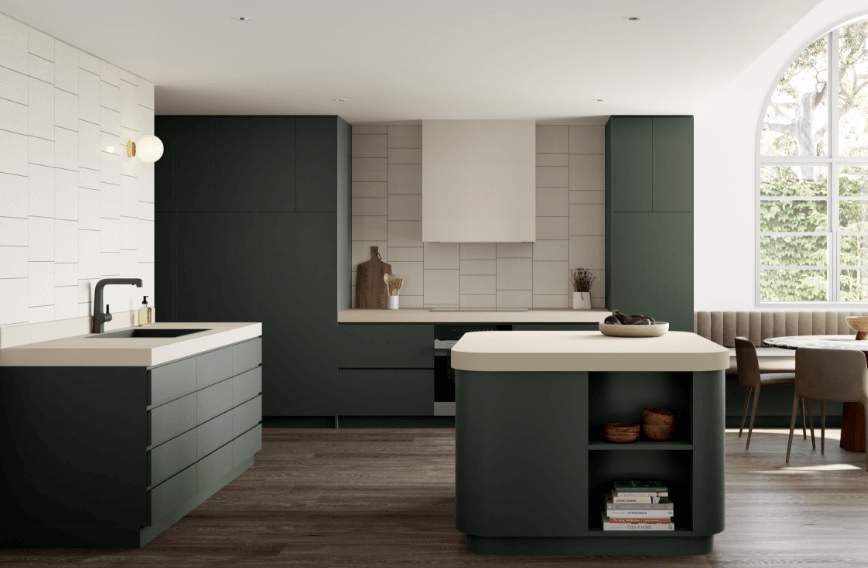 Lush Kitchen
Laminex AbsoluteMatte in Otway evokes a lush green forest which is softened with a Laminex AbsoluteMatte Paper Bark benchtop.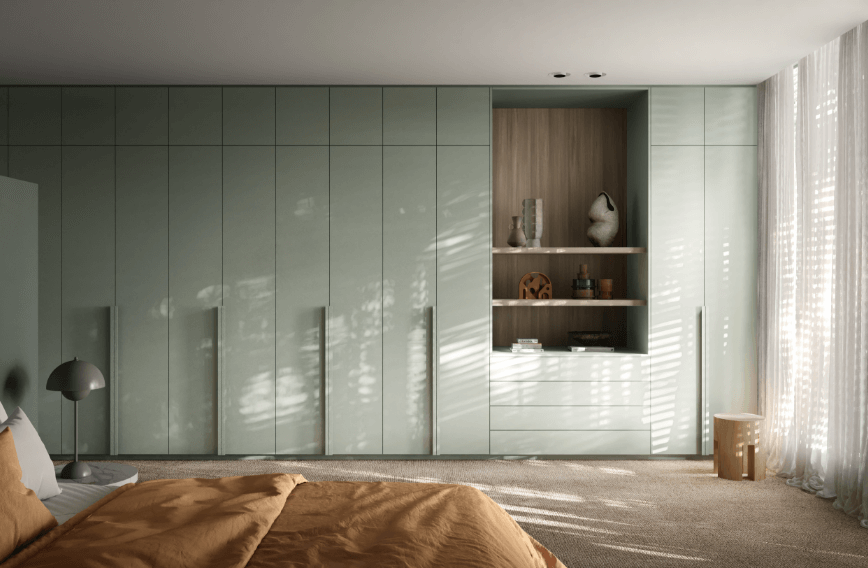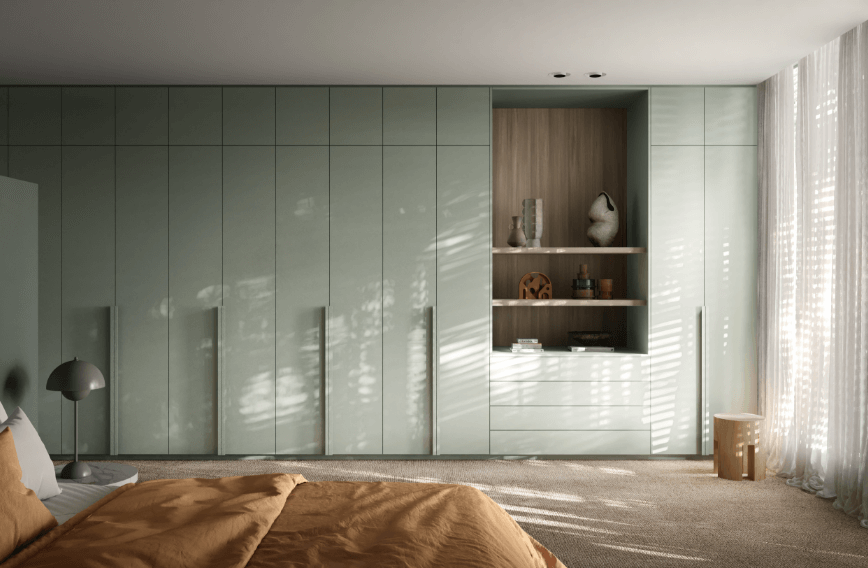 Harmonious Bedroom
Laminex AbsoluteMatte Spinifex is a soft green-blue, adding to the organic wood tones from Laminex Chestnut Woodland on the internals.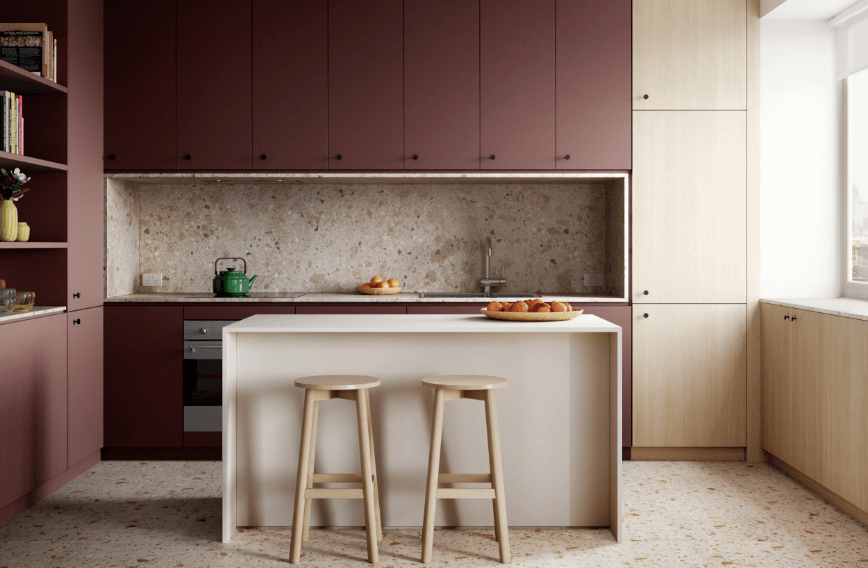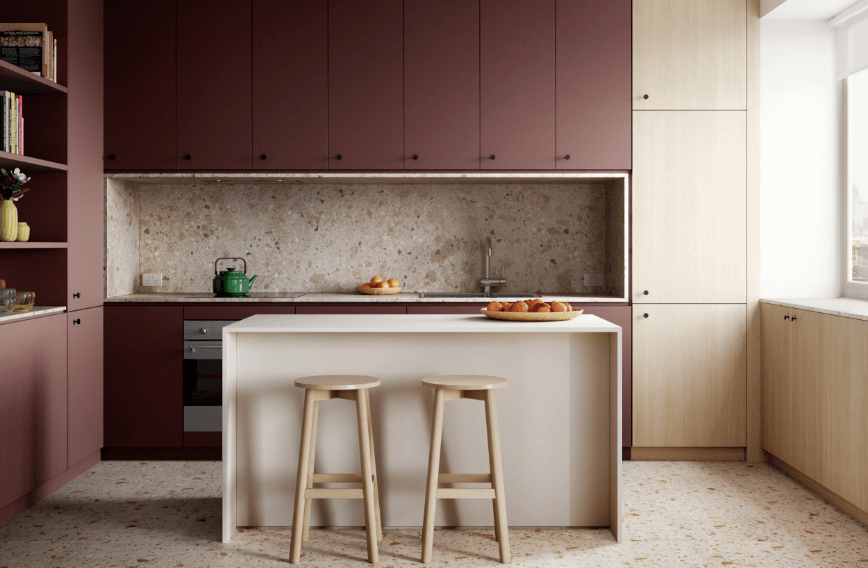 Bold Studio Kitchen
Laminex AbsoluteMatte Kalamata creates a bold and dramatic backdrop, which is brightened by the Laminex AbsoluteMatte Aries benchtop and Laminex Calm Oak cabinets.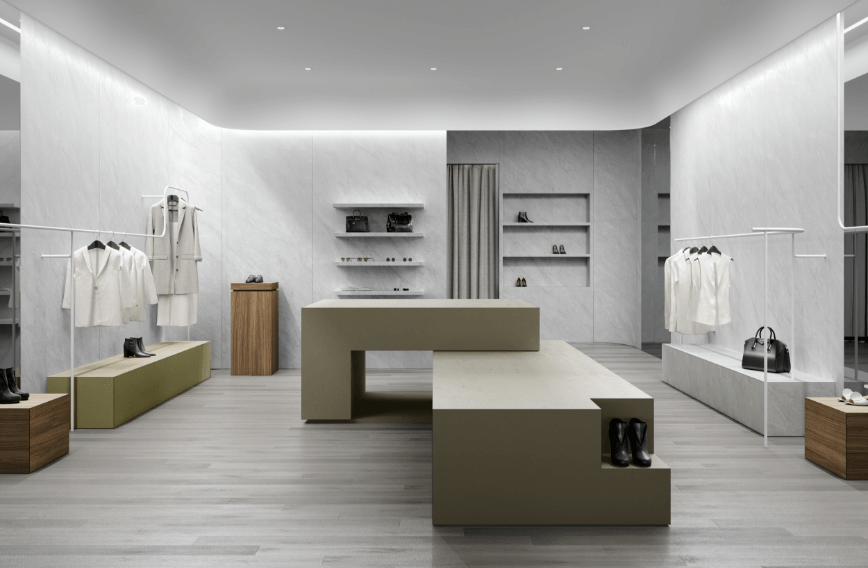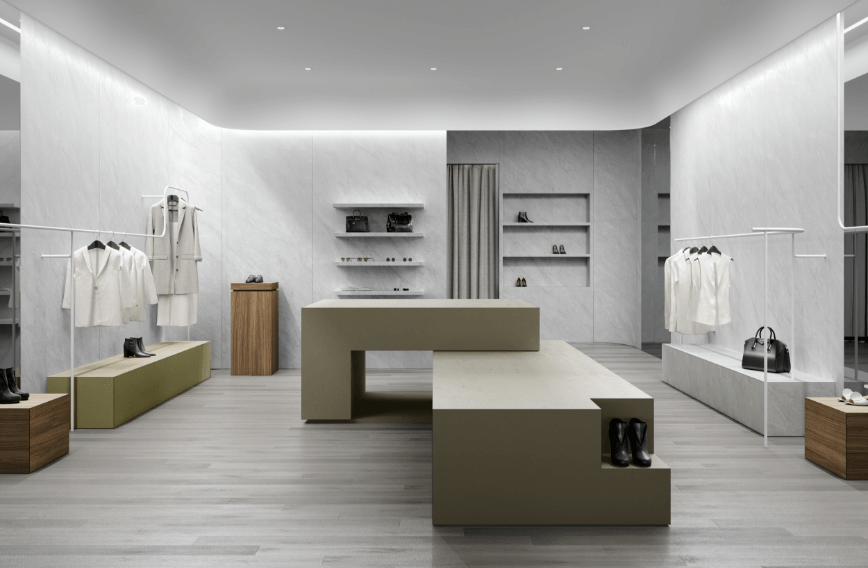 Luxury Retail
Laminex Olivine and Laminex Possum add playful pops of colour to this retail space, while the beautiful cream and grey walls in Laminex Luxe Elba create a high-end experience.