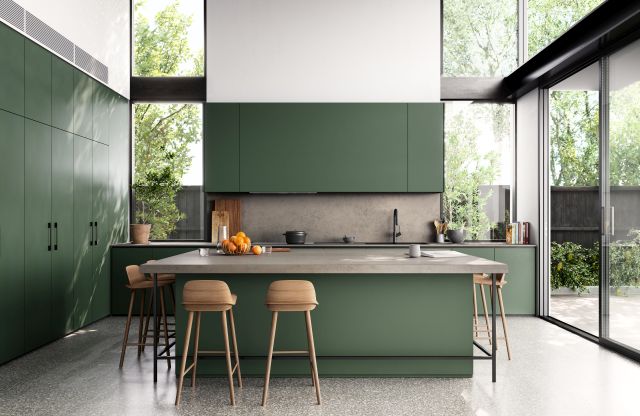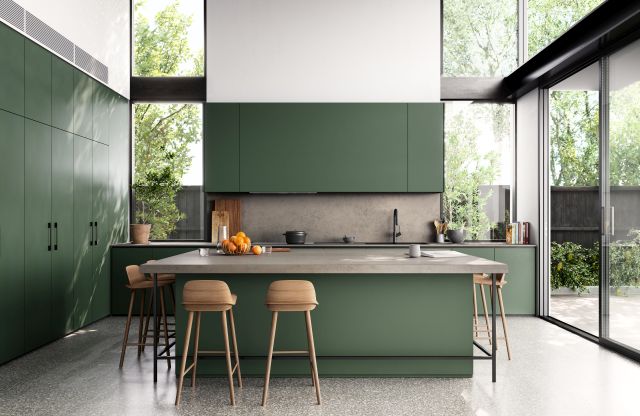 Grounding Greens Kitchen
Strong, pure green Laminex Hushed Pine has a muted authenticity that works beautifully with pale timbers, yellow or green-based whites, and the textural grey of concrete and terrazzo.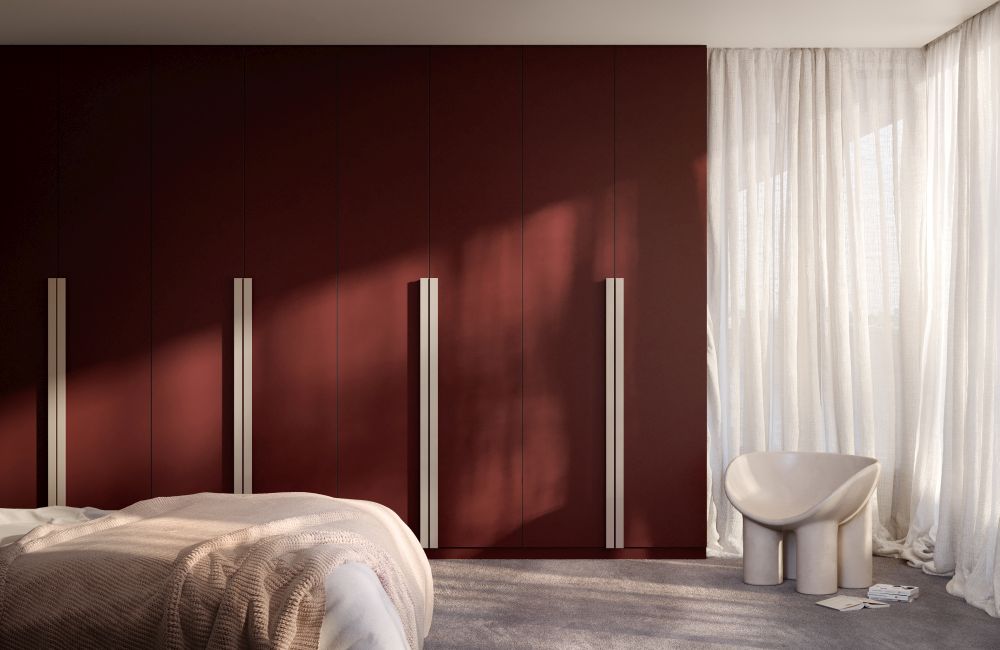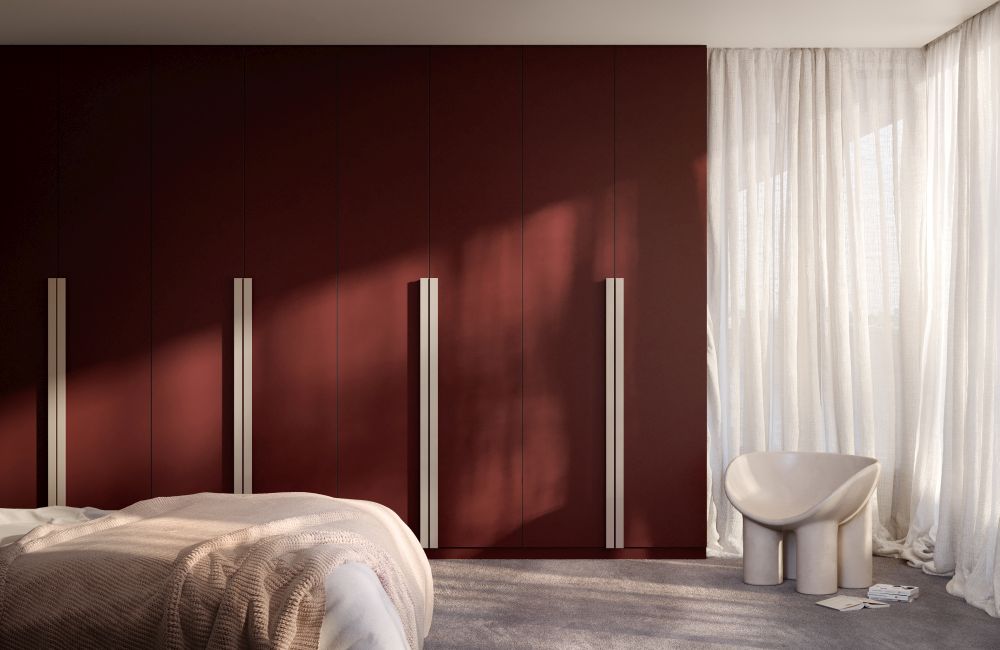 Immersive Bedroom
Floor-to-ceiling cabinetry in the deep red of Laminex Kalamata will make a strong impact in any space, with details in pale Porcelain Blush providing a high-contrast accent.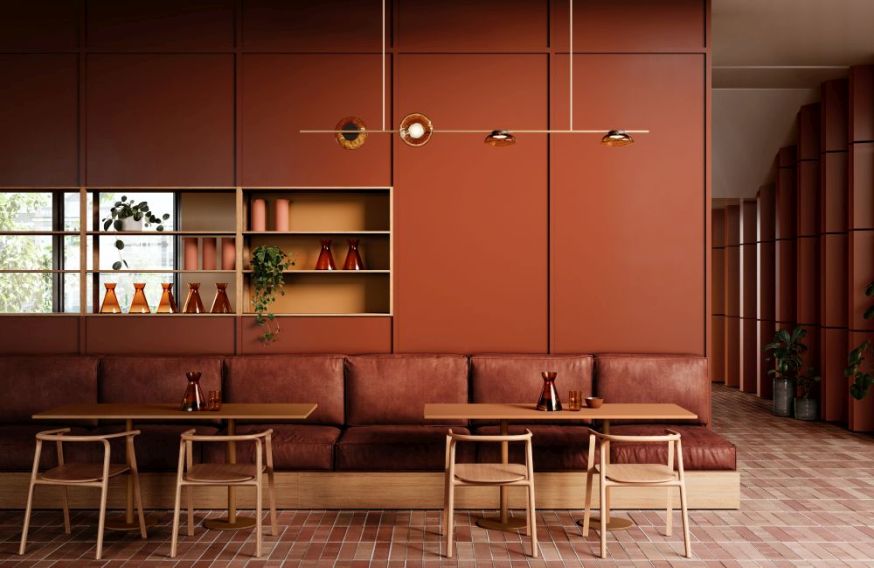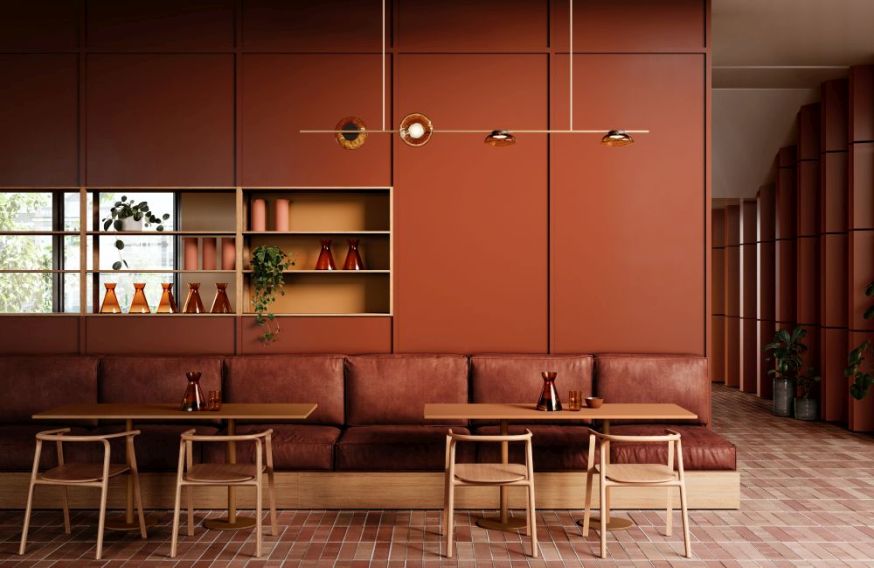 Earthy Café
Two luscious new decors inspired by the trend toward strong earthy hues, yellow-based red Laminex Moroccan Clay and red-orange Burnt Ochre are highly evocative of their richly coloured namesakes.