Made with offcuts from clothing production and capturing the classic indigo look of denim jeans, this innovative new Laminex decor is set to turn heads.
Laminex Reclaimed Denim Fibre continues Laminex's drive to transform reclaimed content into beautiful surface materials. It follows the recent launch of two terrazzo-look decors made with scraps of post-production paper that would otherwise have gone to waste. But instead of recycling paper, this new laminate uses fabric offcuts from denim clothing manufacturers, with these fibres making up 60% of the finished product. It's an approach that reflects a commitment to ever-greater sustainability, but it's also about delivering innovative new products for architects and interior designers. "In moving towards the wasteless future, we want to create a new visual language with these products," says Laminex Product Design Manager Neil Sookee. "It's exactly the same motivation that drove the terrazzo decors, it's simply a different expression of it."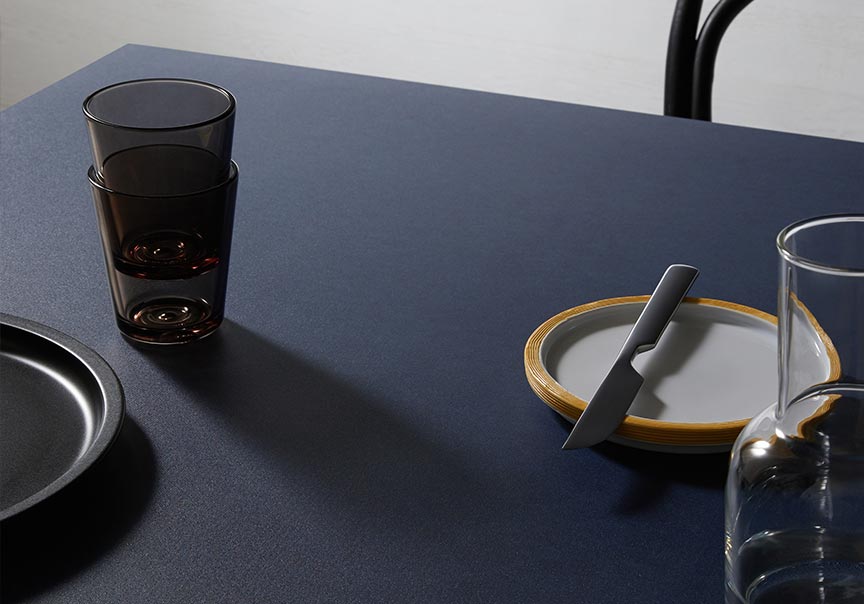 Authentic colour and texture, honest materiality
The texture of these laminates is a major contributor to the new visual language Sookee refers to. In Reclaimed Denim Fibre, long cotton fibres embedded into the paper matrix produce a texture that's both tactile and visual, an effect heightened by the addition of Laminex's undulating Plex finish. "The random orientation of long denim fibres, combined with the Plex finish, produces a wonderful textural, textile feel and a consistent visual appearance across the full sheet," explains Sookee.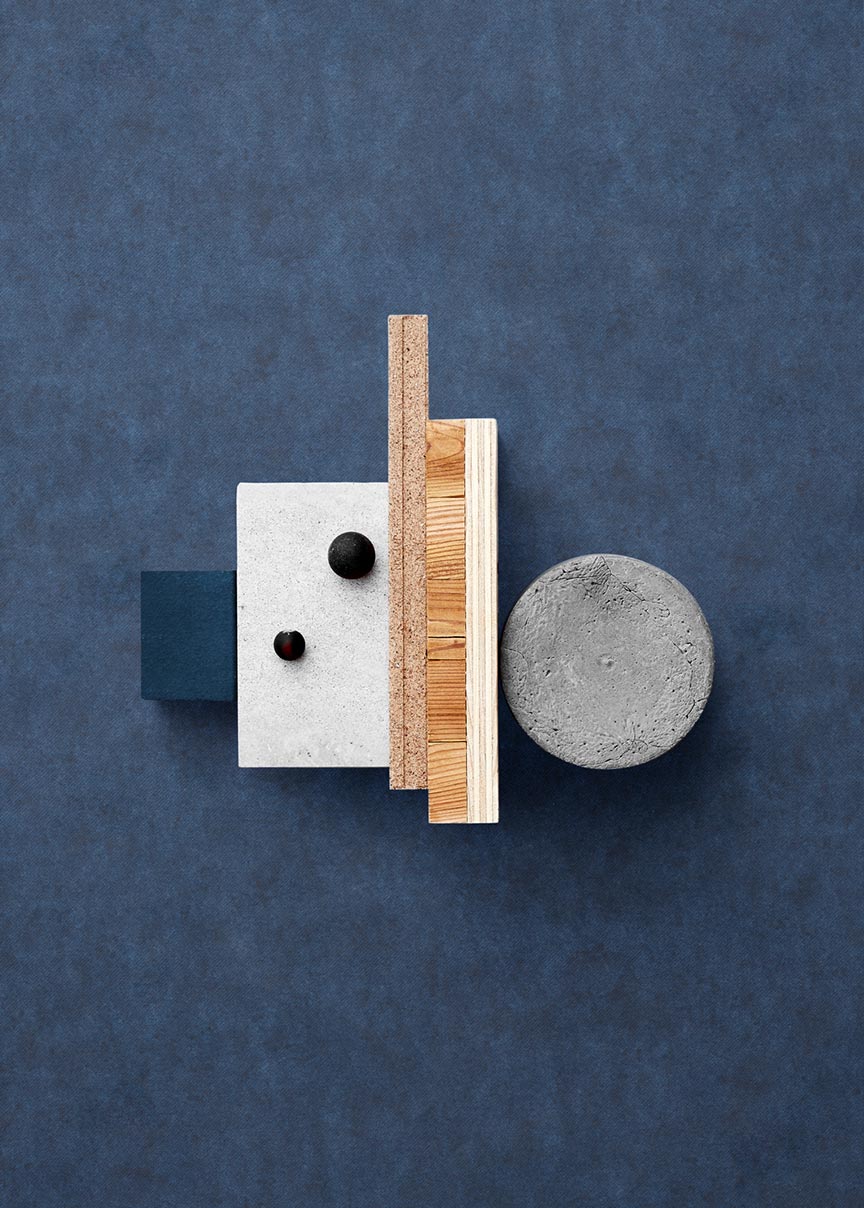 The other key aspect of Reclaimed Denim Fibre is its colour, with a classic indigo hue set against a neutral grey undertone authentically capturing the familiar tonal shifts of denim. The look is unmistakably reminiscent of your favourite blue jeans! Combined with the decor's textile feel, and with such a high proportion of the product made from reclaimed denim, it makes for an incredibly honest surface material.
Sookee sees the decor as having significant potential for commercial applications, such as in-fill panels, shelves and countertops in retail and hospitality settings. "The discussions I've had with designers around the country have been very positive," he says. "People are clearly intrigued by the idea of a recycled denim laminate."
Laminex Reclaimed Denim Fibre is available now. To order a sample, click here.