Cassie James-Herrick's interior design practice combines a recognisable signature style with unswerving respect for its clients' needs and preferences.
Many positive adjectives words spring to mind when describing Cassie James-Herrick's work, but the most immediate are "tactile", "elegant" and "calming". The Mornington Peninsula-based interior designer has been winning fans with her warm minimalist interiors since establishing CJH Studio in 2017. And while she undertakes retail and commercial projects, and provides styling services, her team of three predominantly works in residential design, championing an approach that is effortlessly bespoke.
"I always try to find what inspires and reflects my clients and their personality, space, budget and location," James-Herrick says. So while she has a distinct signature style, her ability to express a specific brief through finely tuned details is evident across all of her practice's interiors, from fittings and fixtures to material selections and furnishings. It's a skill she developed at RMIT University and having graduated in 2007, then refined over a decade working at a larger interior design practice.
"My design philosophy is tailored to each project and client, and isn't trend driven."
Cassie James-Herrick – Director, CJH Studio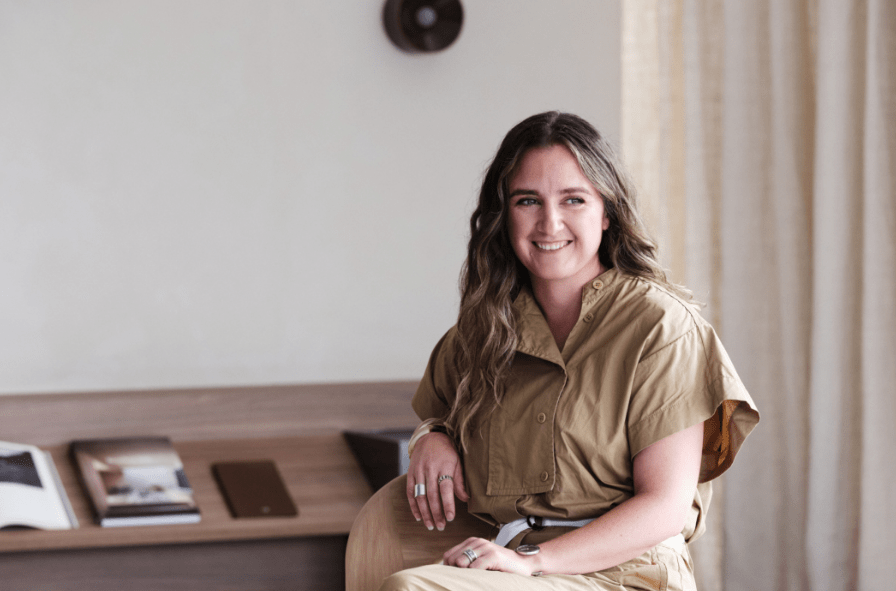 Neutral tones layered with texture
These days, James-Herrick's penchant for softly sculptural forms and sensual materiality is what really sets her apart. Penthouse M on the Gold Coast provides a great example of what she does best, with its dynamic curves and refined mix of travertine and mosaic tiles. The apartment resonates with elegance and sophistication. And like all of CJH Studio's interiors, it boasts a subdued tonal colour palette throughout. "I like to play with monotonal qualities yet focus on key materials and textures, as well as high-end details," James-Herrick explains. "I tend to start with a neutral colour base and bring in layers of texture and warmth, before injecting more colour and personality through soft furnishings and art."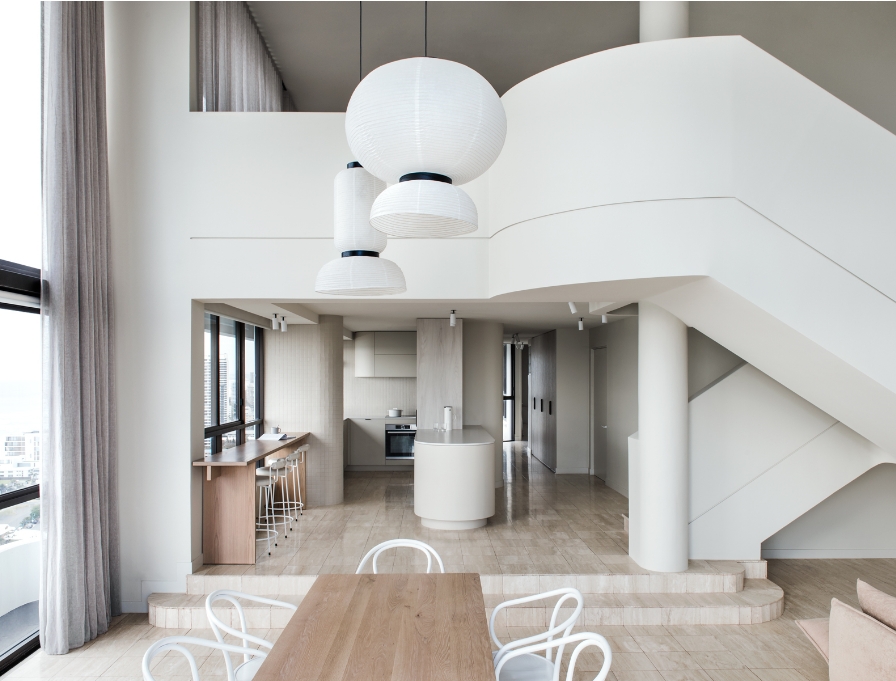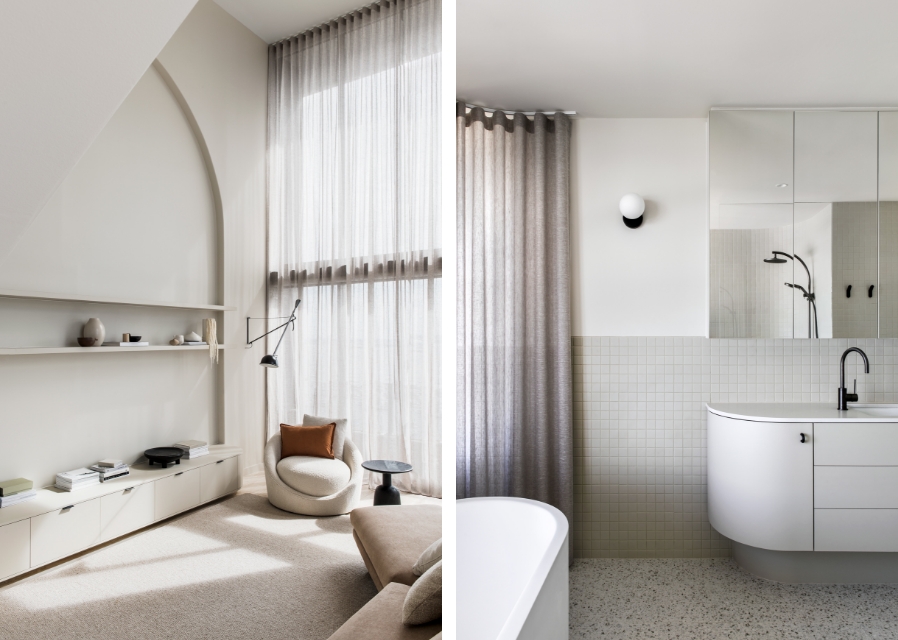 In Retreat Residence M, rich creams are complemented by honey-coloured timber floorboards and caramel-toned chairs and throw cushions. It's a light and airy interior perfect for a holiday home, and made all the more appealing for some unexpected material specifications, most notably cream brick in the lounge room. Both Retreat Residence M and Penthouse M make prominent use of Laminex laminates as a surface material, as does another recently completed residential project, House Fin.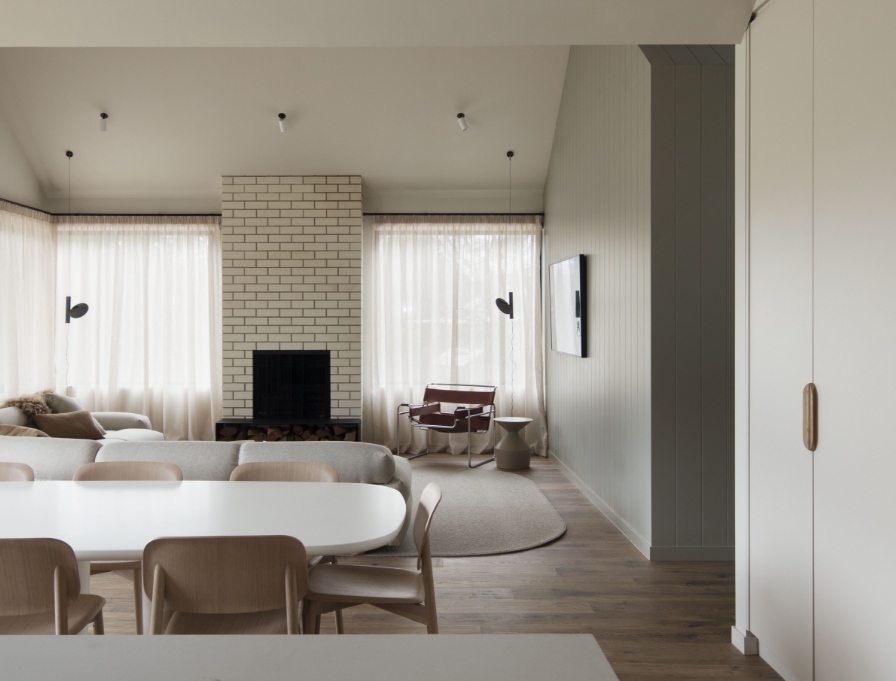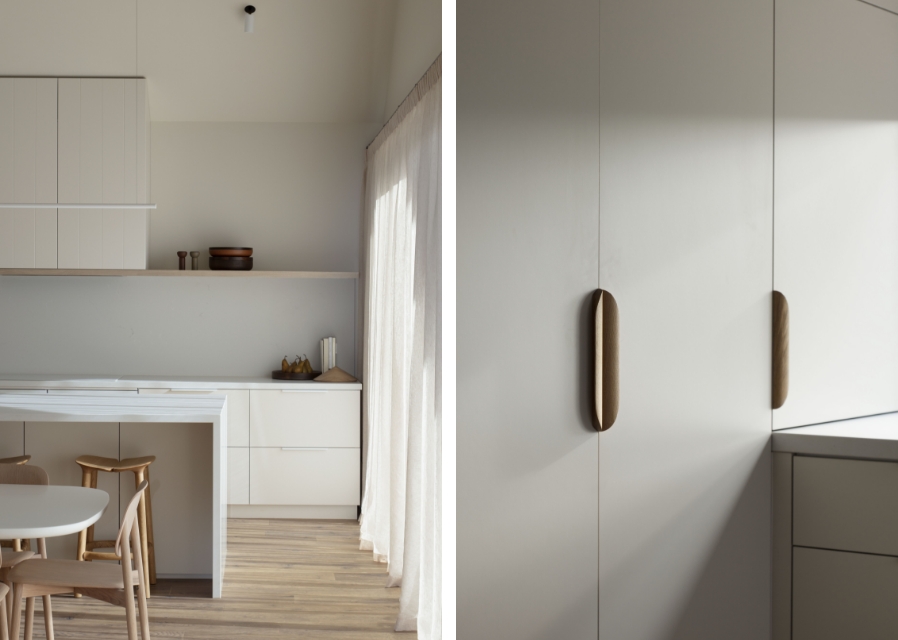 "Now with the availability of a much larger selection of colours, finishes and textures, [Laminex laminate] has become so much more versatile and easier than ever to incorporate into my interior designs."
Cassie James-Herrick – Director, CJH Studio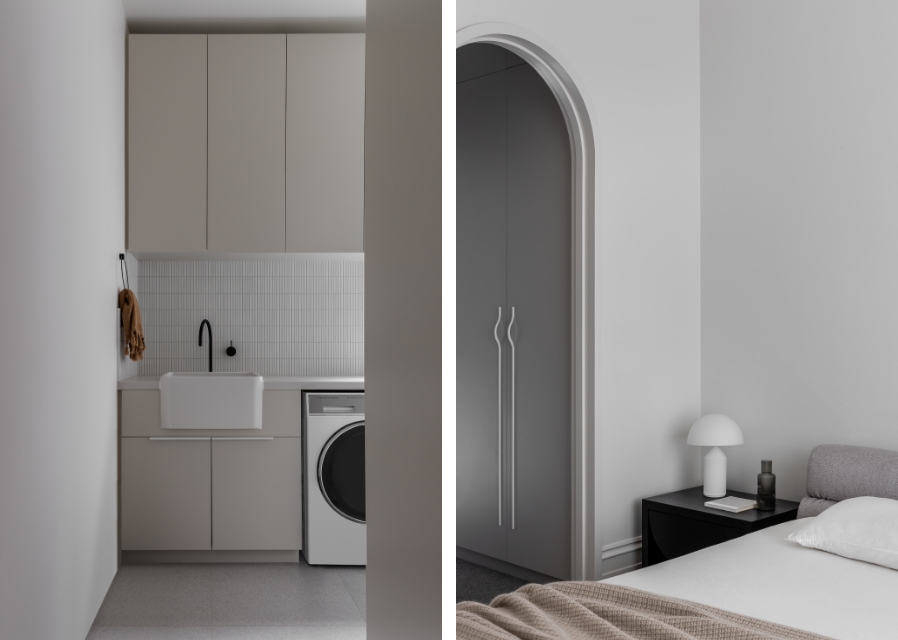 Product design inspired by interior projects
But apart from Laminex, there's another product range close to James-Herrick's heart. Linear Standard is a small architectural and interior wares brand she established with her husband Shaun, following her frustration as a specifier in trying to source well-priced small decorative hardware products. "I wanted products that were well-designed," she explains, "and available in a mix of finishes, designs and pieces all within the one range and space in Australia." The range now includes cabinetry hardware, bathroom accessories, interior accessories and wall hooks, with select items featuring in each of CJH Studio's interiors.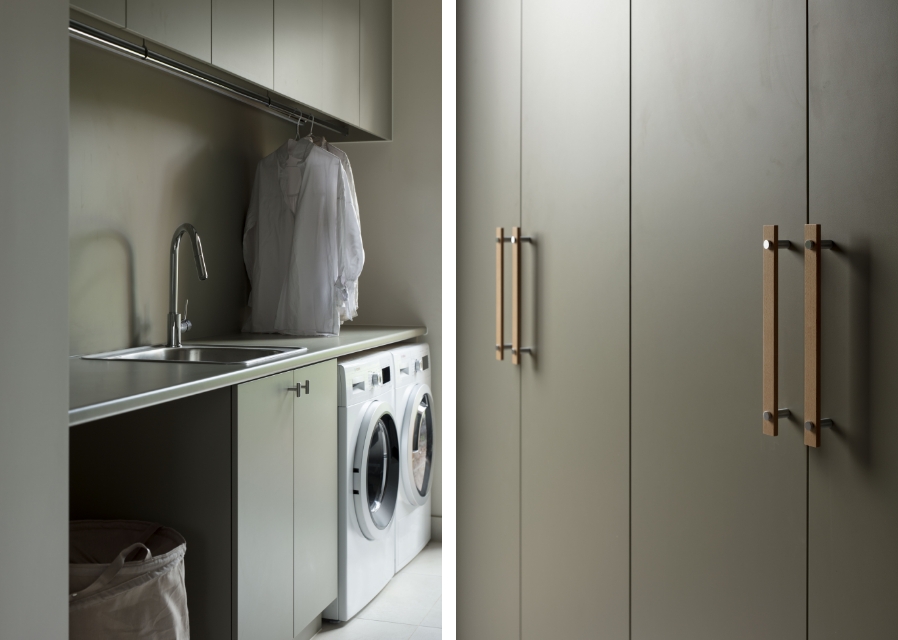 The relationship between the two businesses goes both ways – many custom CJH Studio designs have subsequently been developed into products for Linear Standard and have gone on to become bestsellers. So it stands to reason that CJH Studio is co-located with Linear Standard in a shared space, where a large showroom renovation is currently underway to showcase the products. At the same time, James-Herrick and her team have a number of new residential projects nearing completion. Such is the cohesiveness of CJH Studio's vision and output, we can imagine their refined beauty and relaxed ambience already!
You can explore all of the projects featured here, and more, at the CJH Studio website.