The new DesignEdge Doors and Panels range comes in an expansive selection of colours and textures, and includes a beautifully resolved Reverse Bevelled Edge profile.
Launched as part of the recent update to the Laminex Made-to-Measure Doors and Panels offering, the DesignEdge range helps architects and designers deliver stunning cabinetry designs for every project. It includes two profiles, Square Edge and Reverse Bevelled Edge, the latter manufactured in a way that avoids the join lines commonly seen when this kind of profile is fabricated manually.
Handle-less cabinetry doors with a clean continuous edge
Reverse-bevelled door profiles are the best option for handle-less cabinetry designs. However, when these doors are manufactured manually, cabinetmakers often use a two-step process with a 4mm flat edge and a separate 45º-angle edge, and this can produce a visible join line. By contrast, Laminex manufactures the Reverse Bevelled Edge profile with a one-step process that produces a sleek, continuous edge. It makes these doors the perfect option for minimalist kitchen and bathrooms, and means that architects and designers can specify cabinetry components with confidence that they'll be installed with a flawless finish.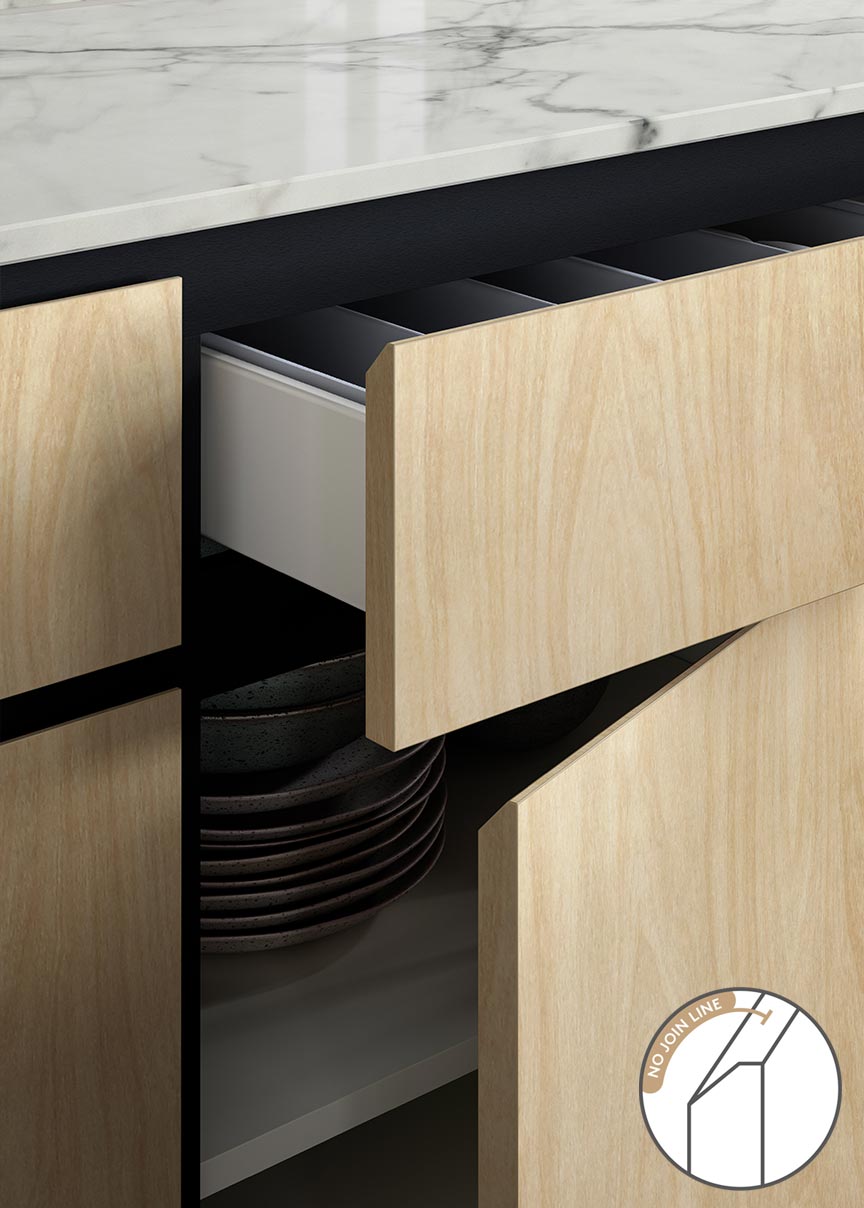 An expansive range of contemporary decors
DesignEdge doors and panels can be specified in 96 different decors from the Laminex Colour Collection, covering the entire Whites & Neutrals range, 70 per cent of the Woodgrains range and 11 Accent decors. Available finishes include five hardwearing low-pressure melamine (LPM) options as well the fingerprint-resistant AbsoluteMatte Panels range, and the doors and panels can be ordered with colour-matched or contrast edging. This comprehensive palette of colours and finishes harmonises with the broader range of Laminex and Essastone products, and also a selection of Dulux paint colours, making it easier for architects and designers to build beautiful, cohesive interior palettes.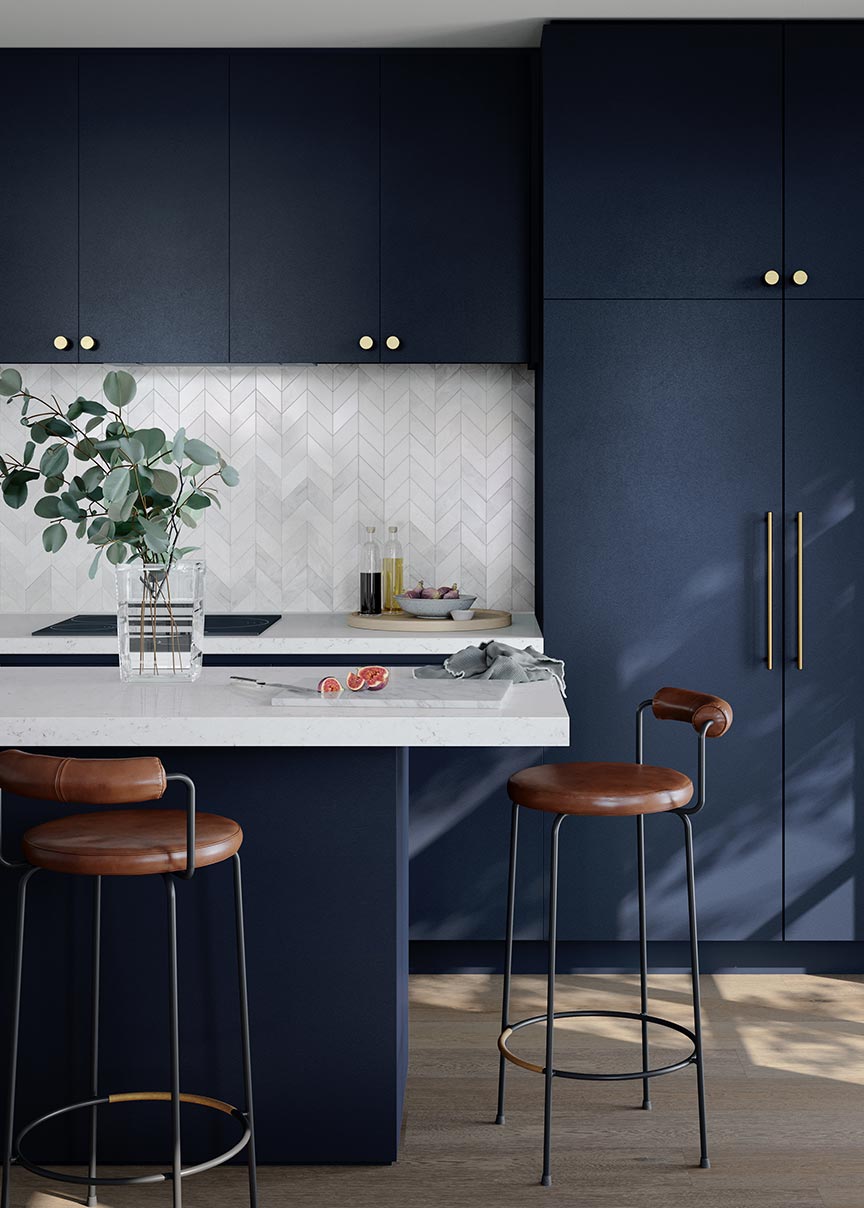 Hardwearing doors and panels that stay looking pristine
Because DesignEdge doors and panels are made from either high-quality Laminex LPM or AbsoluteMatte Panels, they're resistant to stains, scratches, moisture, heat and impact. They're also very easy to keep clean and don't require ongoing maintenance like many natural materials do. That not only delivers a great result for your clients, it means that the spaces you design for them will stay looking exactly how you intended for years to come.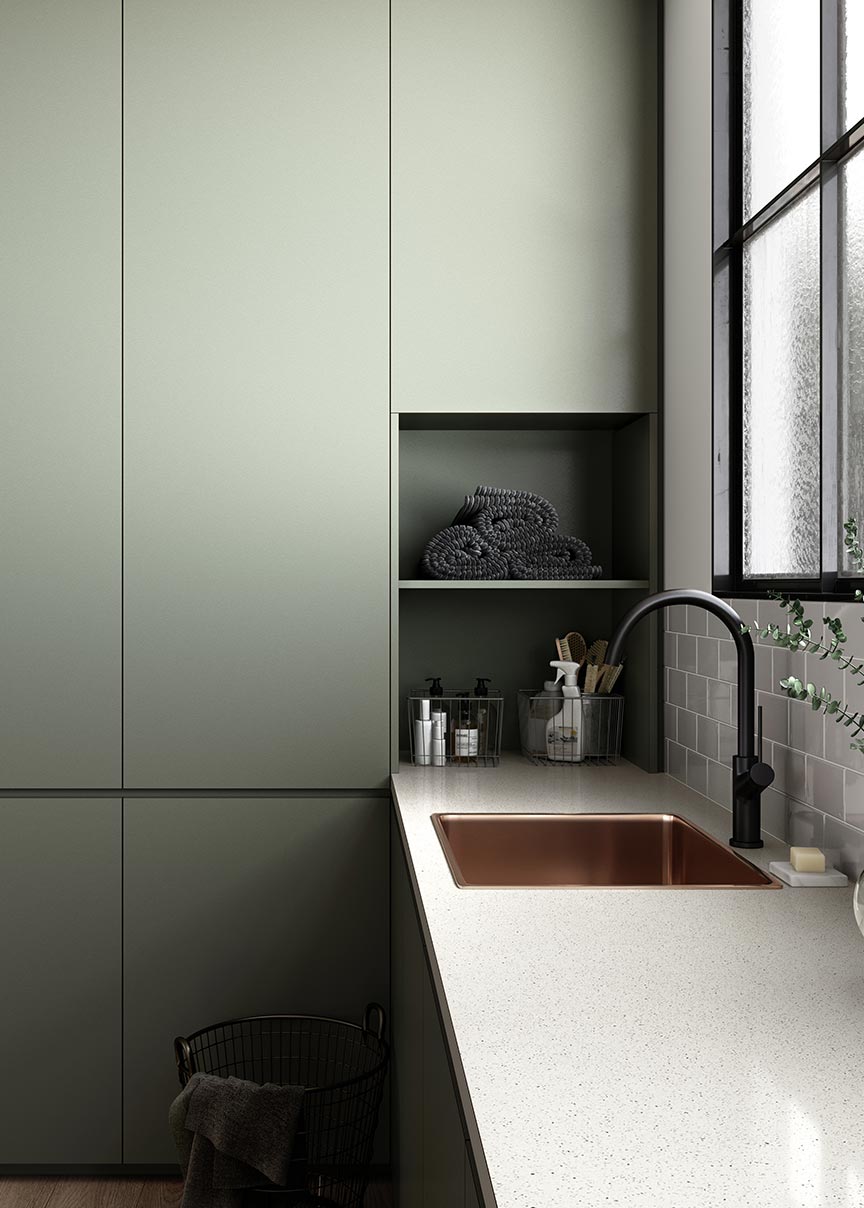 ---
HOW TO SPECIFY
Laminex® DesignEdge™
Moisture Resistant MR MDF decorated door with Reverse Bevelled profiled edge

Available in all solid colours, woodgrains and some accent decors
Spec insert
"DesignEdge Reverse Bevelled Doors shall be produced on [18mm or 16mm] thickness in [LPM] or [AbsoluteMatte Panels] as manufactured by Laminex Australia.
Colours shall be [insert colour] in a [Insert finish] finish with a RB1 ABS edging on [top, bottom, left or right] edges."

---