The kitchen at the heart of this recently renovated Brisbane home combines authentic, warm woodgrain textures with a vibrant block of beautiful blue.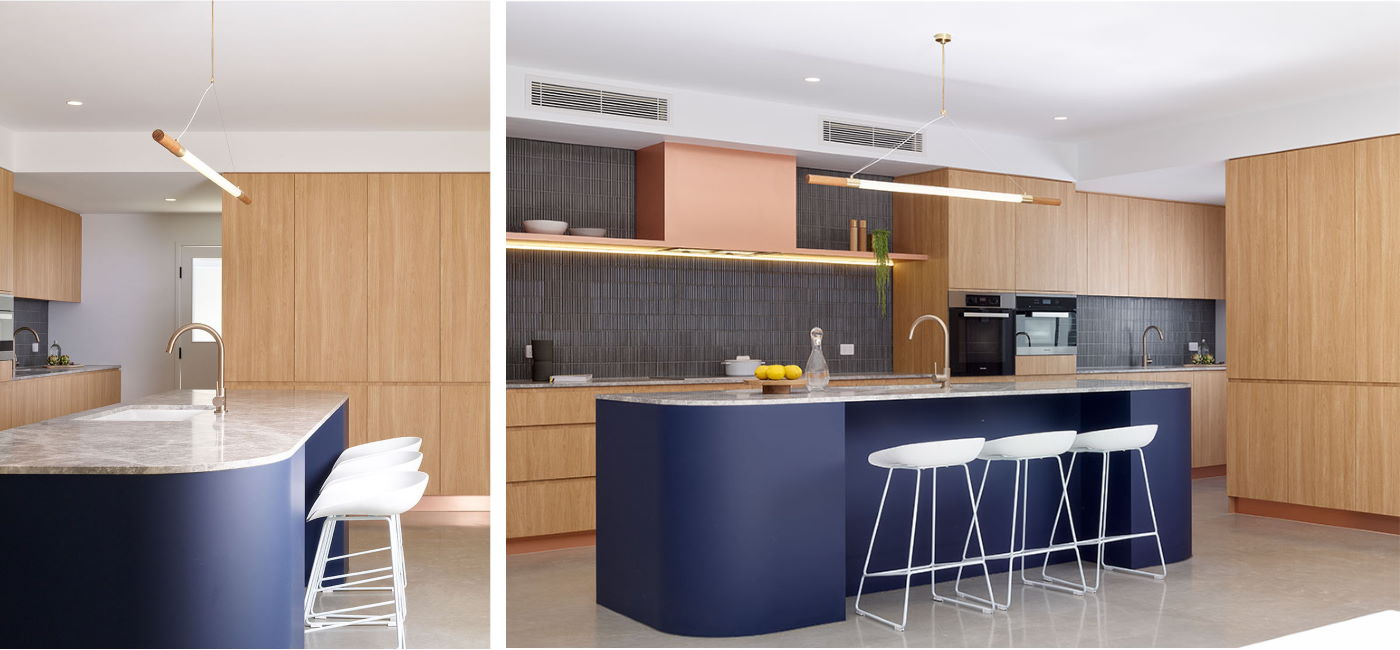 Located on a wide block in Auchenflower, Brisbane, this renovated double-gabled Queenslander presents a beautiful marriage of old and new architecture. Visitors enter at the point where the original house and its new addition meet, passing first between the curved corners of a garden wall, and then through a similarly curved opening in the timber-clad facade. Inside, they find a house that's elegant and refined, yet warm and welcoming.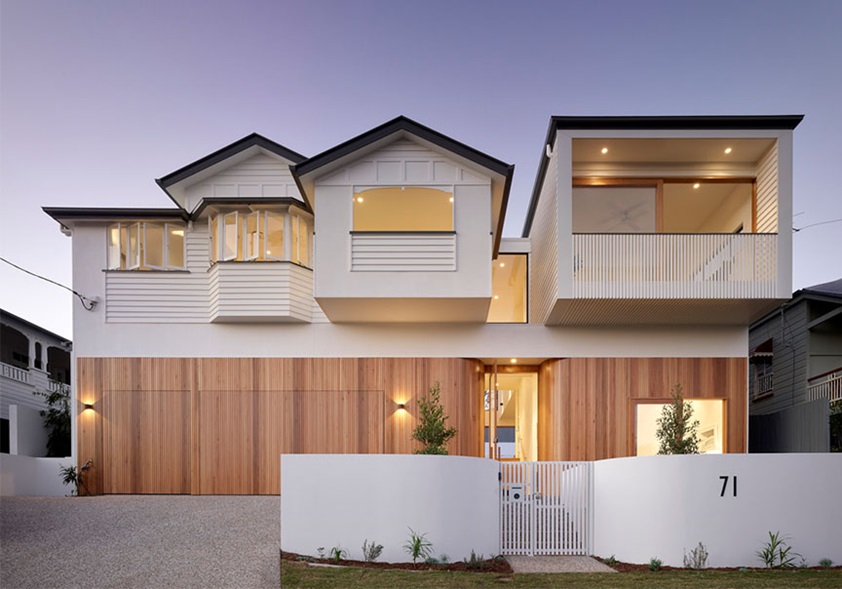 Kunst describes the island bench aptly as "a standalone piece and the focal point of the space". Its organic shape has practical benefits – making it easier to move around the kitchen, and with a neat alcove to accommodate stools – but it's also visually stunning. And it was the decision to use Laminex high-pressure laminate for the bench's vertical surfaces that allowed Kunst to realise her vision. The laminate's inherent flexibility meant that those curved surfaces could be fabricated relatively easily, and cost-effectively.
The wide range of decors available in the Laminex Colour Collection was also a significant factor, with the final design combining the warm woodgrain of Laminex Elegant Oak on the reverse side of the bench with a solid block of classic blue French Navy on the front and a benchtop of grey-and-white stone. It's a classic combination, and in this treatment, taps into three prominent movements in interior design that we've noted here previously: designing with curves, colour blocking and the emergence of navy blue as one of the most important colours in Laminex Forecast 2020.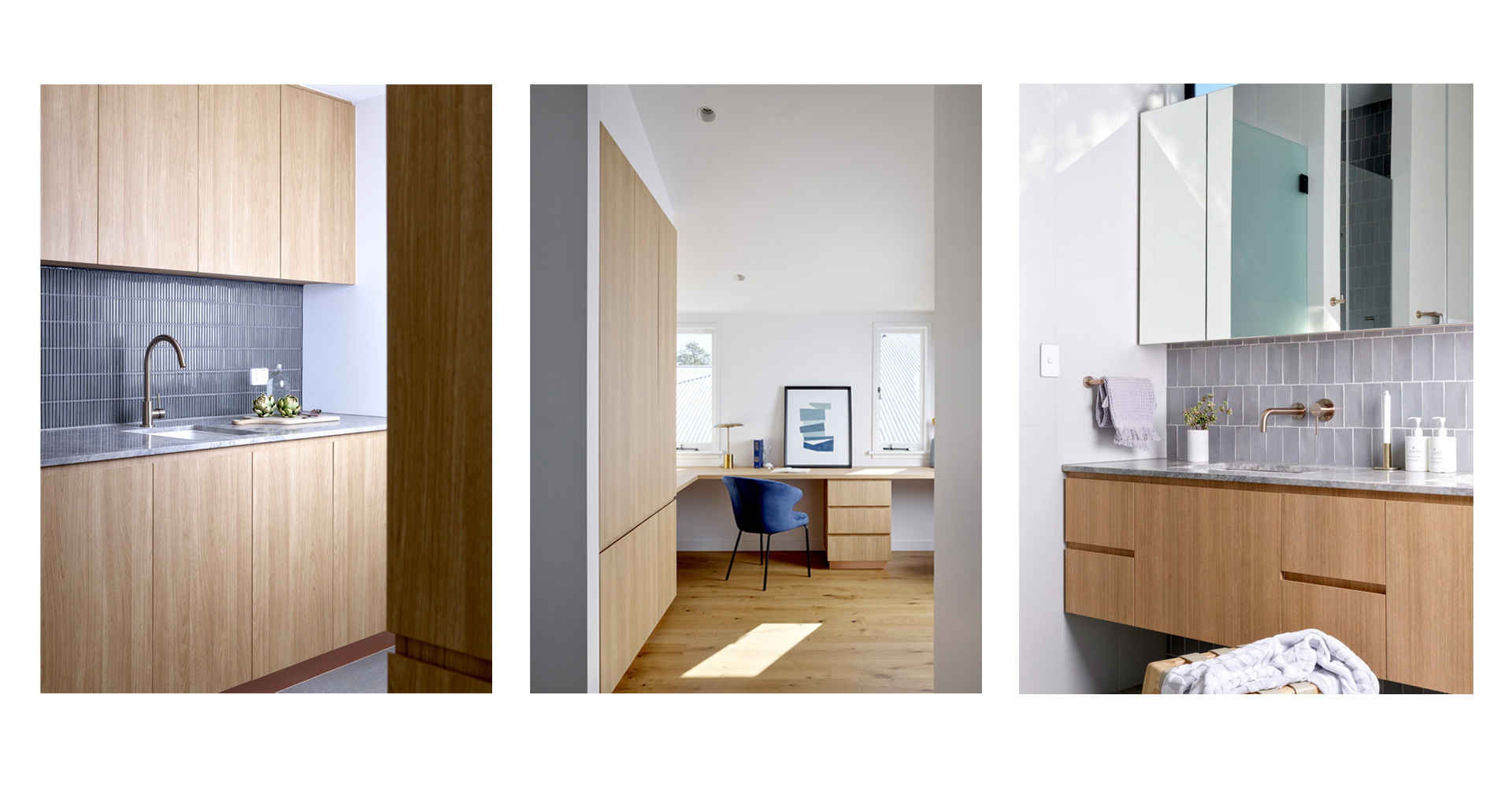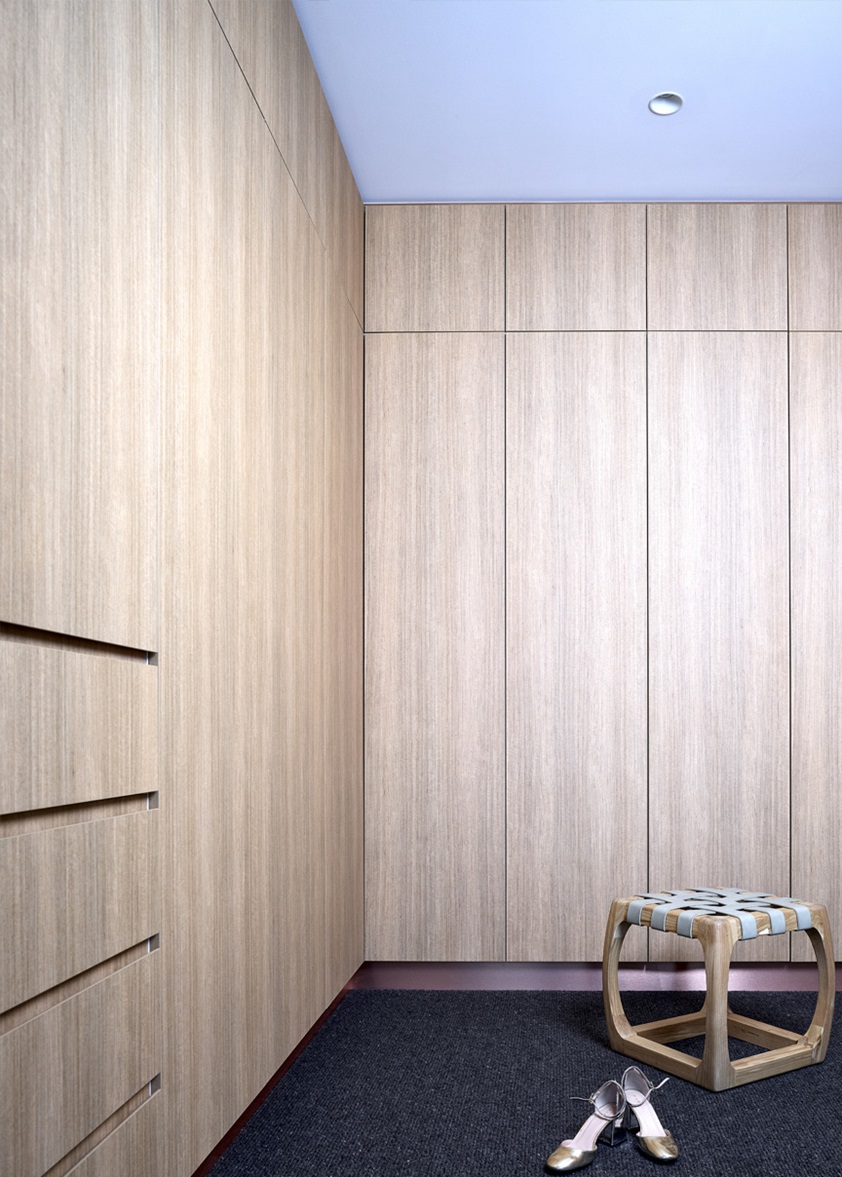 A third Laminex decor, Brushed Bronze, was used to bring a textural metallic counterpoint, via the rangehood at the rear and kickers to the woodgrain joinery. And while the specification of Laminex laminate was essential to the realisation of the island bench's curved form, its use throughout the home was also a response to the needs of its occupants, a family with two small children. So this house, and its spectacular kitchen, looks beautiful now, and will stay that way, no matter what treatment its young occupants can mete out!
To explore the full range of contemporary colours and woodgrain textures in the Laminex Colour Collection, click here.
Builder: Graya Construction, JR Property, @matt_lancashire
Interior Design: KjK
Interiors Architects: Joe Adsett Architects
Photography: Scott Burrows Photographer