The light, bright fit-out at this dental laboratory in Perth eschews the cool sterility we've come to expect in traditional laboratory spaces.
If you didn't previously associate dental laboratories with contemporary interior architecture, you will now, because Whispering Smith's refurbishment of Core Dental Ceramics' new premises in Perth is as stylish as it comes. The South Fremantle-based practice, in collaboration with MSG Architecture, has delivered a sophisticated working environment with a design that's fresh, modern and inviting.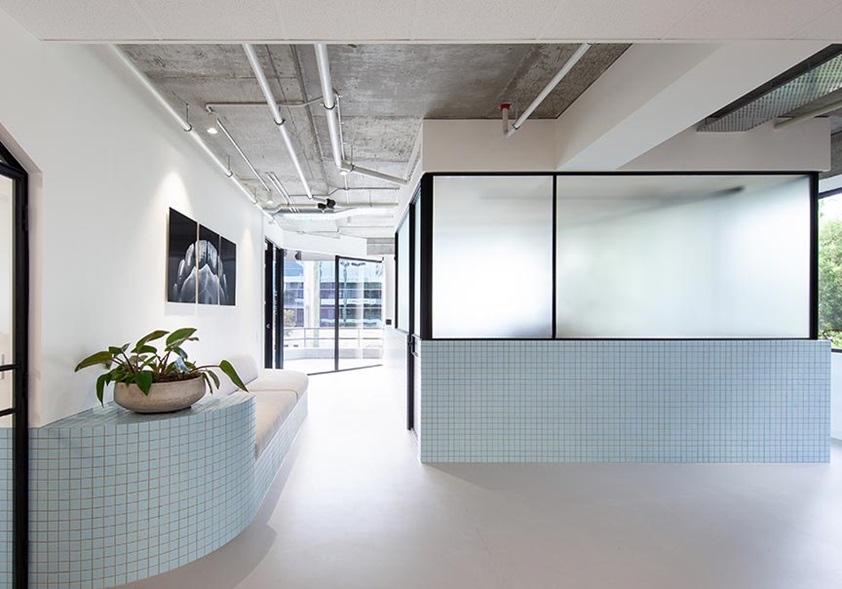 The fit-out comprises a reception and waiting room, work bench area and laboratories, all arranged within a semi-open floorplan that's zoned by strategically placed dividing walls and frosted glass. "Our objective was to create an interior that represents the lab's aspirations, brand and culture," explains Whispering Smith director Kate Fitzgerald, "while also providing highly functional spaces that support the lab's technical services.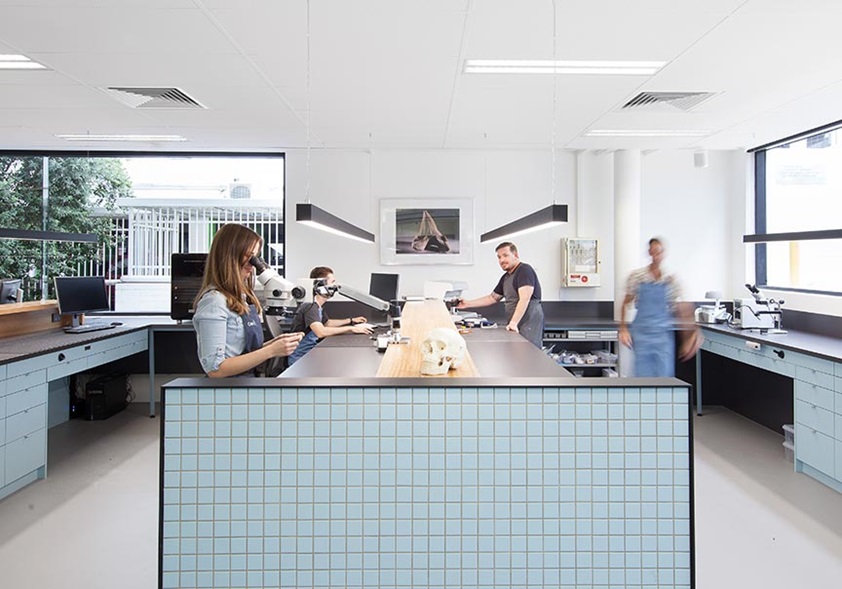 When it came to choosing surface finishes, the architects needed a product that was not only good looking, but hardwearing too. In selecting Laminex Battalion and Fresh Spring they got just that. Battalion, a dark-tone neutral, part of Laminex's re-imagined Neutrals range, is applied to the benchtops, select pieces of joinery and storage areas. Its charcoal grey hue nicely contrasts with the pale blue of Fresh Spring, part of Laminex's Accents range, which features on the rest of the joinery.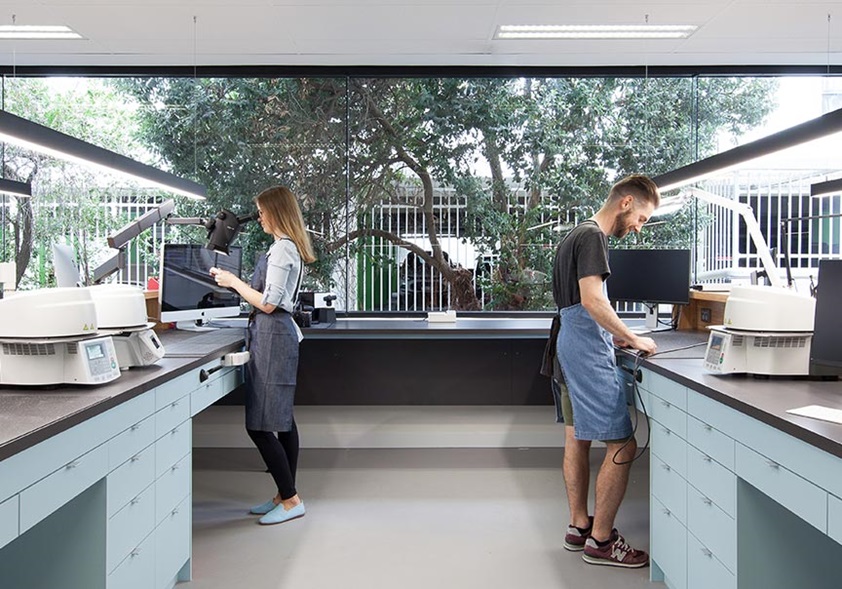 The palette is elegant and understated, and lends the space a necessary sense of calm and quiet. But the colours also hold greater significance in the fit-out. "These two Laminex decors are the ideal counterpart for Core Dental Ceramic's new branding," says Fitzgerald. "So not only were we able to find the exact colours we needed, we were able to incorporate finishes that are easy to clean." An attribute of utmost importance in a laboratory setting where dust is sometimes generated.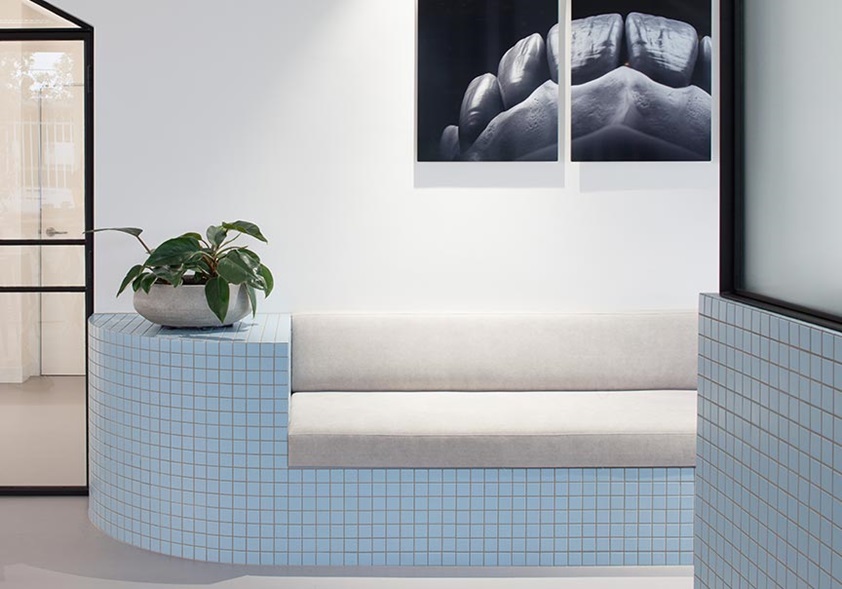 Interestingly, Fresh Spring was the inspiration behind feature tile elements in the reception, waiting room and workbench area, not the other way around. The high-gloss square tile is an excellent colour match to the Laminex decor and extends the lab's branding in a way that has instant appeal. It also provides a strong framework for the workbenches' pale timber joinery and the light grey upholstery of the waiting area's built-in seating. Considered altogether, this striking materiality and judicious use of colour, combined with intelligent spatial planning, makes for a light, bright and uncluttered workplace – contemporary commercial design at its best.
Designer: Whispering Smith
Cabinet Maker: Wangara Classic Cabinets
Photographer: John Madden