The latest addition to the Laminex range of plywood-look laminates brings all the benefits of high-quality laminate with the contemporary look of dark-stained timber
Laminex Black Birchply, the beautiful new addition to the Laminex Colour Collection, sits at the intersection of multiple key movements in contemporary interior design. There's the rising prominence of dark interiors, particularly in kitchens, and the subsequent emergence of blackened timbers, which add a textural edge to these dark surfaces. And then the enduring popularity of rotary-cut plywood as a material for everything from wall panelling to cabinetry to furniture to ceilings. We've talked to leading architects about its popularity, and they love it for its versatility and trademark woodgrain patterning. The addition of colourwashes and stains makes it even more versatile.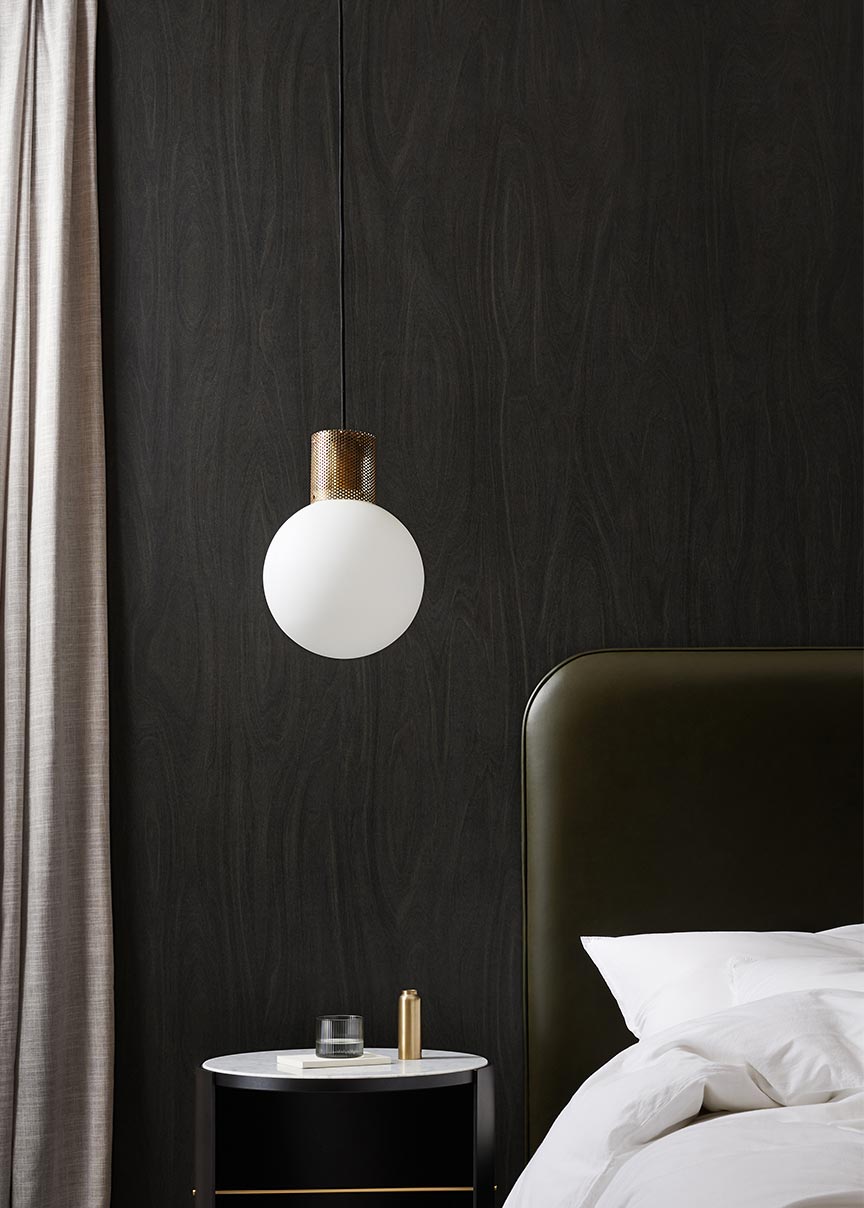 The authentic look and feel of black-stained plywood
Made using the same methods as Laminex's original plywood laminate, Raw Birchply, this new decor captures the sophisticated, textural effect of black-stained plywood, with an almost tonal character created by the woodgrain detail visible through the black colourwash effect. The decor comes in Natural finish and low-gloss, tactile Chalk finish, which gives it a feel as authentic as its looks. And it can be finished with either face-matching or multiplex ABS edging, the latter recreating the familiar appearance of the layers of timber veneer that make up a sheet of plywood, in this case complete with black colourwash effect.
The advantages of using laminate over plywood
In some projects, plywood will always be the first choice. But there are many applications where the natural product just isn't suitable, particularly anywhere where regular cleaning, hygiene, splashing of water or everyday wear and tear are considerations. In these cases, the durability, ease of cleaning and maintenance, and stain and scratch resistance of laminate will make it a superior, design-driven and cost-effective option. It also offers UV resistance and colour stability under normal conditions of interior use, unlike natural plywood, which has a tendency to discolour over time with exposure to UV light. And finally, it's much easier to deal with on site, with no lacquering or staining required to protect or enhance the surface.
To read more about the Plywood collection, click here. To order a free sample of Laminex Black Birchply, click here.