Whiteboard MR
TE White
Decortext
With a high-quality particleboard that is pre-decorated with a white melamine surface bonded to both sides, our Whiteboard is tough to beat. Hard wearing and non-porous, it is suitable for all cabinetry needs.
Are you a Laminex Trade customer?
Login to your account to see pricing, availablity and make purchase online.

Trade Essentials
Colour Code: 199
Trade Essentials
Colour Code: 199
You can order a maximum of free samples in a single order.
$0.00 ex GST and Shipping
Features
Not all features apply to all variants
Easy to Clean

Low Maintenance

Moisture Resistant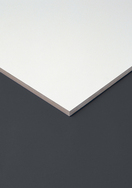 Trade Essentials
Trade Essentials TE White Decortext Whiteboard MR
COLOUR CODE: 199
Please be aware that once your order is placed, orders can only be changed or updated via the Customer Service team by phone at 132 136 or via online chat.
Please select your delivery method.
Important note: Only 1 delivery method or address can be selected per order. The delivery method and/or address you select will be applied to all products in your cart, please be aware that changing your delivery method/address may change the availability dates of the products already in your cart.