$0.00
ex GST and Shipping
You can order a maximum of free samples in a single order.
Laminex Woodgrains by CJH Studio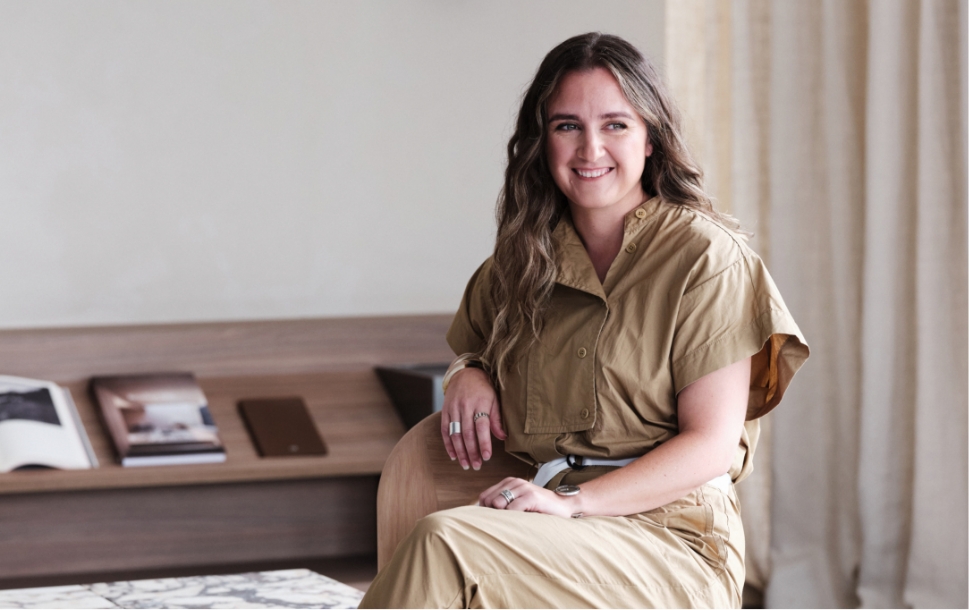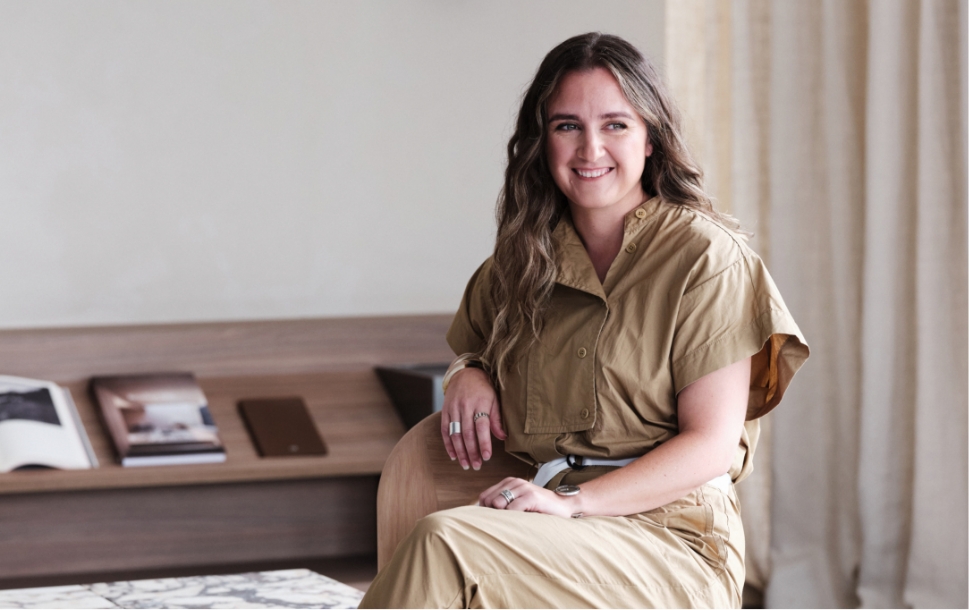 Cassie James-Herrick and her eponymously initialled CJH Studio has been pushing people's perceptions of interiors since she began her own practice in 2017. Minimal in nature, her muted tones, natural materials, and soft forms has shaped her aesthetic and produced wonderfully inviting spaces and homes the world over.
Informed by her clients, part of the CJH Studio signature has been the creation and production of custom and bespoke joinery and furniture. It is with these touches, Laminex asked CJH Studio to collaborate on four spaces. Mixing her love of texture and tone with Laminex's authentic woodgrains has produced extraordinary results, at once minimal and calm, each room subtly reveals its hyper-detailed complexity and CJH Studio's deft hand. Curved forms – convex and concave - in varying radii, welcome and guide, encouraging their use and purpose with sculptural composure. All while inviting second looks and closer inspections.
CJH Studio has produced a kitchen, bedroom wardrobe with convertible dressing table, living room cabinetry with desk and bar, and a laundry. Each space uses Laminex Woodgrain extensively, at times mixing several grains, finishes and textures to create an unexpected and delicate patchwork that defines both the studio style and the ethos of this home.
For Cassie and CJH Studio, her passion to create personalised interiors that are timeless and individual while challenging the status quo reflects Laminex's approach to design and living. Follow us as we explore and discuss the results of CJH Studios' collaboration with Laminex, revealing the processes and methods used to create these beautiful spaces.