$0.00
ex GST and Shipping
You can order a maximum of free samples in a single order.

Laminex PureGrain®

Laminex PureGrain is a luxurious new finish that combines the delicately detailed woodgrain texture of painted timber with the durability, convenience and cost-effectiveness of decorated board. It brings subtle organic beauty and a compelling tactility to vertical cabinetry surfaces.
The PureGrain Finish

Laminex PureGrain is manufactured in Australia using world-leading production technology to emulate both the look and feel of painted timber veneer. Its strikingly authentic woodgrain patterns are created with "zero gloss" detailing that provides visual and tactile contrast in the surface.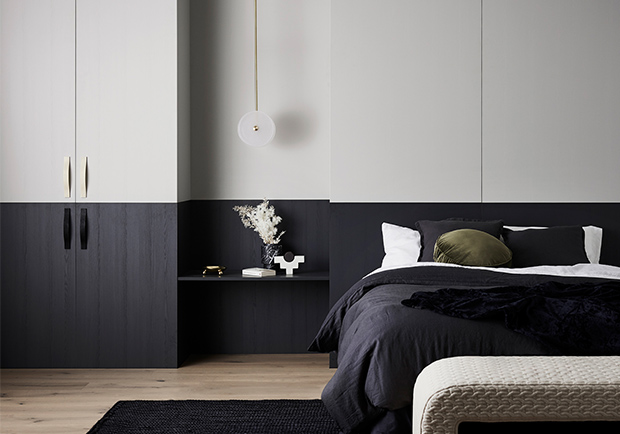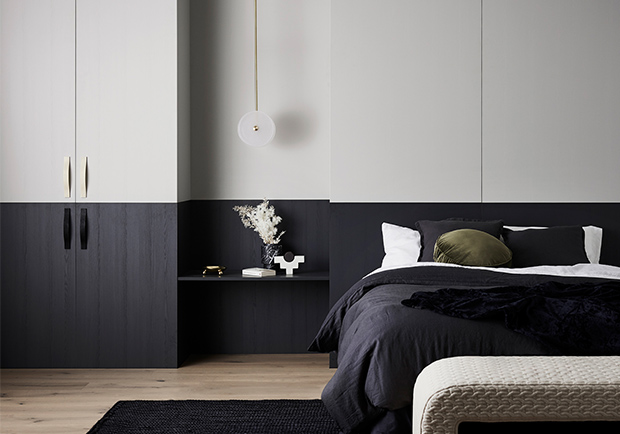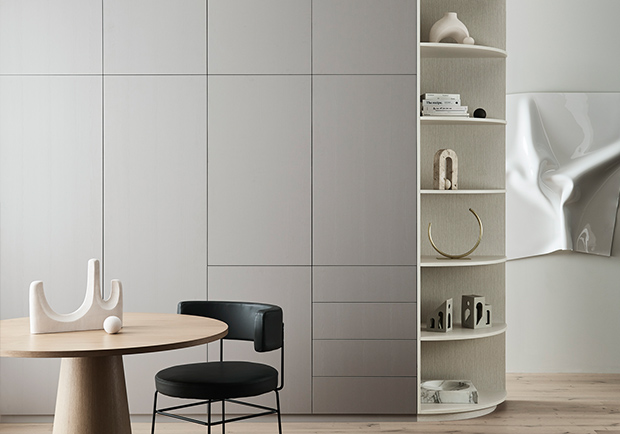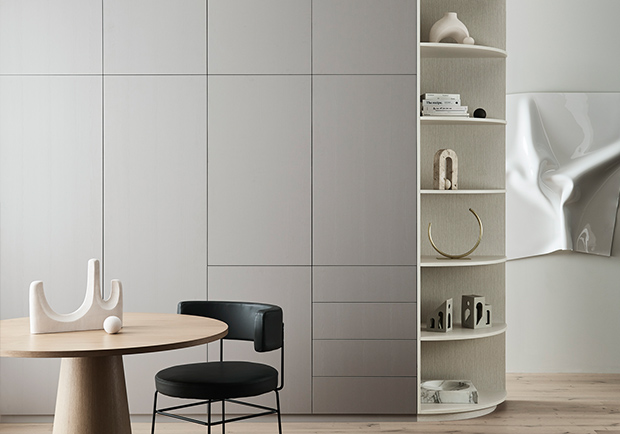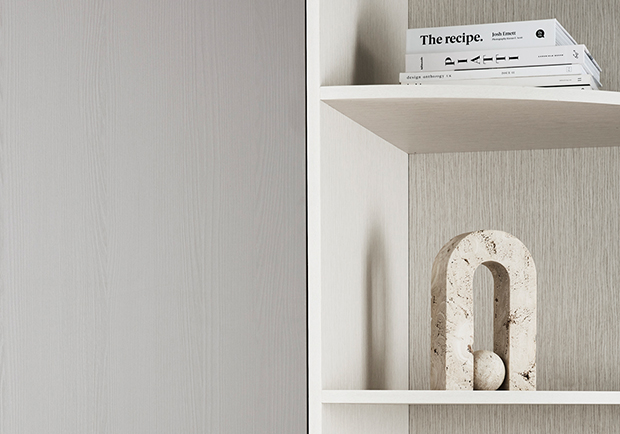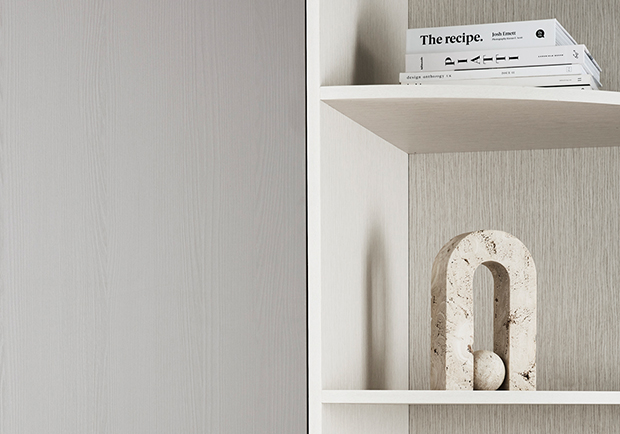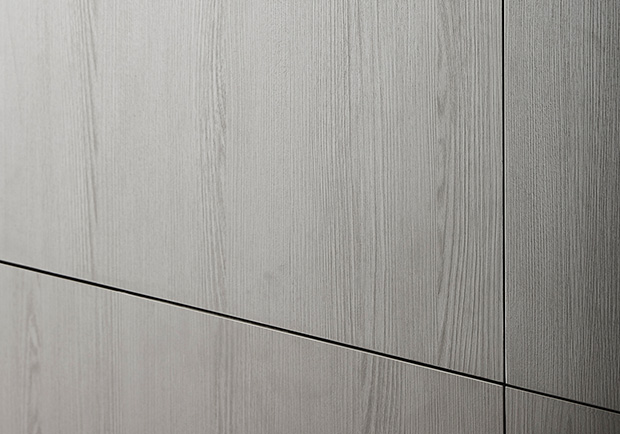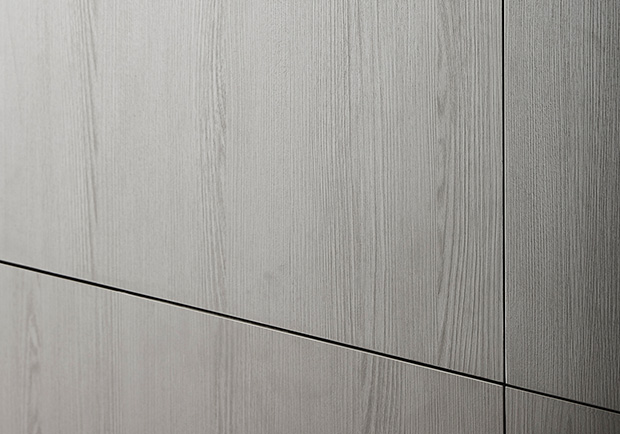 Key Features

Laminex PureGrain offers the hardwearing durability and workability of Laminex decorated board. It's resistant to scratches, stains, heat and water; is easy to keep clean; and is UV stable for indoor use. And that makes it a much more practical alternative to painted timber.


Applications

Laminex PureGrain has been added to the decorated MDF range, so it's perfect for vertical cabinetry surfaces in kitchens and bathrooms. And it can be used to add the appearance of painted woodgrain in any similar application, such as built-in bedroom wardrobes, office furniture, workstations, retail fit outs, wall cladding or shelving.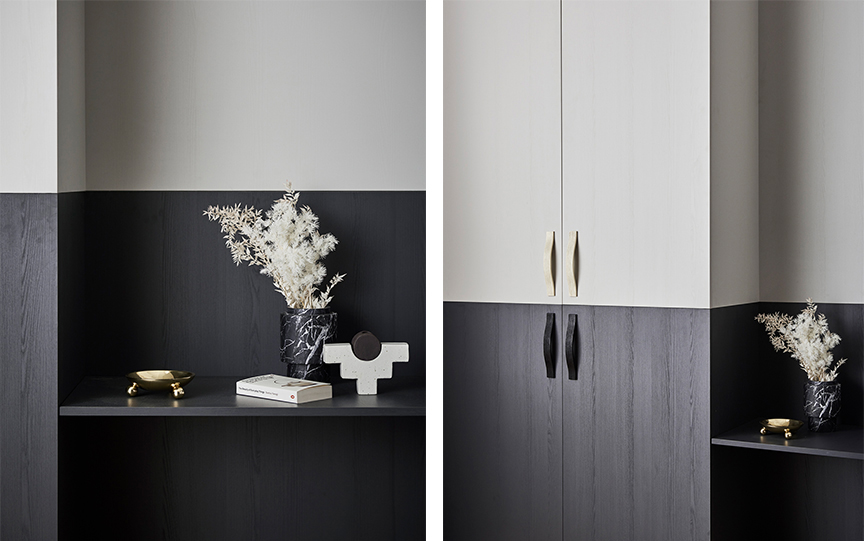 The PureGrain Colour Range

Laminex PureGrain is available in six on-trend and classic decors curated specifically for Australian interiors – Polar White, Ghostgum, Oyster Grey, Tornado, Terril and Black – with edging to match. Because these decors come from the Laminex Colour Collection, it means that PureGrain coordinates easily with other products and finishes in the broader Laminex range.

You can order a maximum of free samples in a single order.
$0.00 ex GST and Shipping
Experience it for yourself

To fully appreciate the true-to-life texture of Laminex PureGrain, you need to see it with your own eyes and touch it with your own hands. To do just that, explore the range and order your free samples.
Download Documents

Download the PureGrain flyer, TDS, warranty or care & maintenance guide
Design & Styling: Bree Leech
Photography: Lisa Cohen