$0.00
ex GST and Shipping
You can order a maximum of free samples in a single order.
Fireguard®
Australian Made Group 2 fire-rated MR MDF, offered decorated or undecorated on a versatile grey core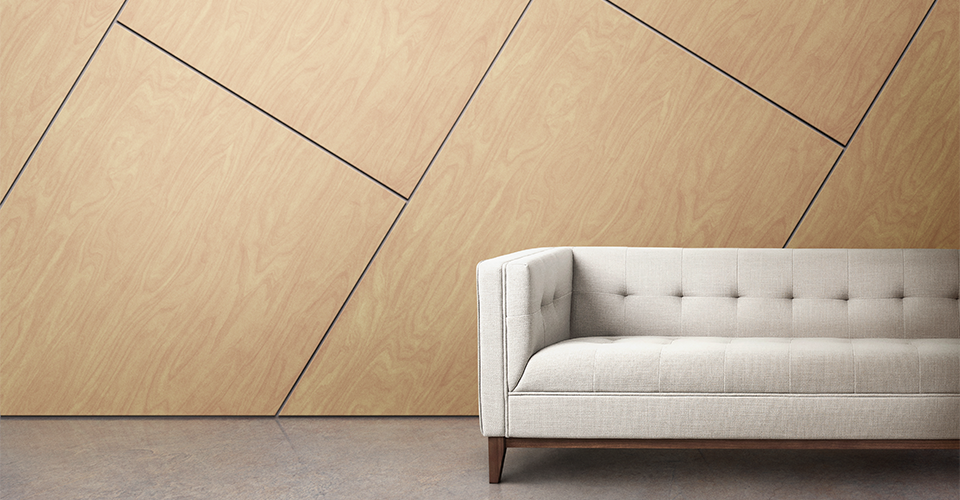 Fireguard® Group 2 fire-rated moisture-resistant medium-density fibreboard is made right here in Australia. It can be specified as a raw substrate ready for laminating and veneering , as part of the Trade Essentials Fireguard® range. Or in a selection of 16 contemporary decors from the Laminex Colour Collection, as part of the pre-decorated Laminex Fireguard® Décor range.
Trade Essentials Fireguard®
Trade Essentials Fireguard is an Australian Made, Group 2 Moisture Resistant, Medium Density Fibreboard with excellent fire retardant and machining properties.
Offered as a raw substrate and featuring a versatile Grey Core, the stable, homogenous surface makes it ideally suited to laminating and veneering.
Laminex® Fireguard Décor
Laminex Fireguard Décor is a Group 2 fire rated, MR MDF, bonded on both sides with a hardwearing melamine surface. With excellent fire retardant and machining properties, Fireguard Décor is ideally suited for wall or ceiling applications.
Offered in a practical Grey Core, stocked in 16 popular décors, Laminex Fireguard® Décor will create a unique design feature in any Commercial space.
Product Offer Options:
2400mm x 1200mm x 12mm (Ceilings)
3600mm x 1200mm x 18mm (Wall Linings)
Specification Copy:
Laminex ® Fireguard® Décor MR E1 MDF
In addition to the stocked offer, the full range of Laminex Colour Palette colours can be supplied Made-To-Order as Laminex Fireguard Décor. Options include 2400 x 1200 or 3600 x 1200 sheet size in 9, 12 or 18mm thicknesses. Lead times of 25 days apply. Minimum order quantities of 40 sheets apply for all sizes except 9mm which comes in 60 sheets.

You can order a maximum of free samples in a single order.
$0.00 ex GST and Shipping
From walls to ceilings
Fireguard® provides everything you need for cladding commercial spaces where a Group 2 fire-rated product is required. It's available in different thicknesses suitable for both ceilings and walls, as well as larger-format sheet sizes that can be used for wall linings where ceiling heights are greater than standard. And it comes in a range of colours and textures, from the raw grey-core substrate ready for veneering to a beautiful palette of Laminex decors, to support a wide range of contemporary design solutions.
Contemporary Grey Core
The Fireguard® versatile grey core provides opportunities for creative design treatments by creating dark shadowlines in wall and ceiling surfaces. The raw MDF Trade Essentials Fireguard® product has unlimited potential for laminating and veneering. Or you can choose from the palette of solid colours and authentic woodgrains available in Laminex Fireguard® Décor, for an option that's cost effective, highly durable, colour stable and easy to maintain.
Now Moisture Resistant
Unlike many other Fire Rated MDF products available, Fireguard® now features a moisture resistant (MR) core. This gives you added peace of mind, for projects and applications where the potential for exposure to unintended moisture is possible.
Locally stocked and Readily Available
Trade Essentials Fireguard® is available nationally at all of our distribution centres, while Laminex Fireguard® Décor is centrally stocked in Melbourne. There are no inventory commitments or minimum order quantities, which means that fabricators, cabinetmakers and joiners can now simply purchase exactly what they need for a particular job. It's great for architects and designers too, because the product can be specified in any combination from the 16 contemporary Laminex decors in the range.
Technical Information
Fireguard® is a Group 2 fire-rated wood-based product with a moisture-resistant MDF core suitable for the Australian climate.
Fireguard® conforms to AS/NZS 5637.1 and has been tested to AS/ISO 9705 (full room).
Laminex Fireguard is a certified Group 2 material, in accordance with AS 5637.1. You must ensure your specific installation method or any alterations made to the panels, achieves the group rating required for your application.