A new palette of Laminex and Essastone decors celebrates the past with rich colours and textural finishes.
Among the six palettes that were created as part of the Laminex Trends Forecast 2019, the Nostalgia palette, with its rich earthy tones, authentic woodgrains and brushed metallic textures, shows how contemporary architecture and design can be influenced by the social and political mood of the times. "We've seen a strong movement recently around 'looking back to move forward', a true desire to cherish and preserve personal identity, to seek solace in times of change through storytelling, cultural references and memory," explains Laminex Design Marketing Manager Catherine Valente. "There's a romantic notion at play, embracing traditional craftsmanship and bringing old skills to the forefront, but reimagined in a contemporary way."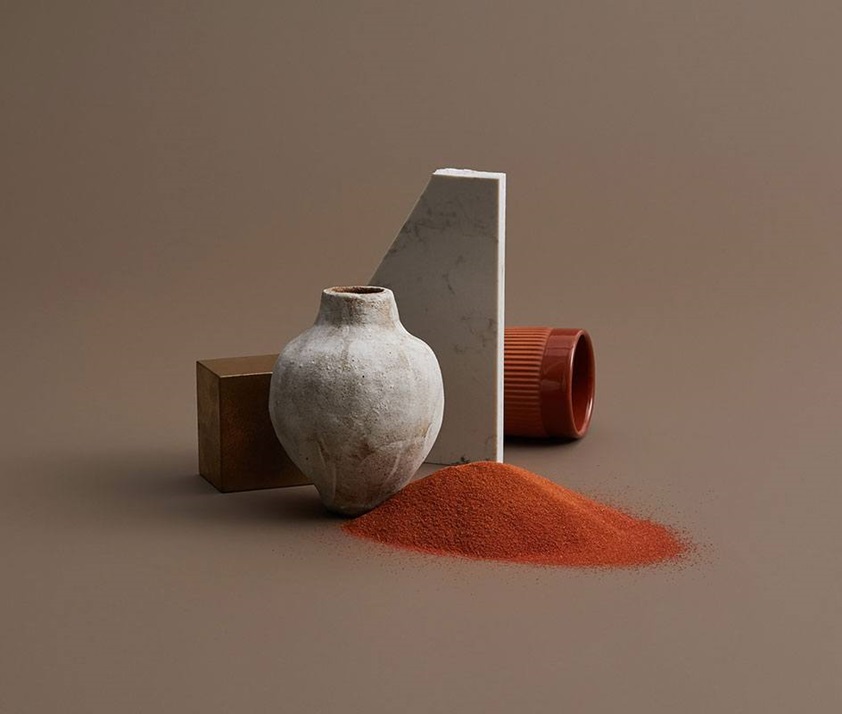 As part of their research, Valente's team looked closely at adjacent industries such as textiles, tapware, hardware and paint, to see how they were reflecting this spirit of nostalgia. "In the textiles industry, there's a beautiful movement towards textural, organic tones, worldly patterns and layered colourways," Valente says.
"In taps and hardware, the rise of brushed metal is continuing, especially around brass and bronze. And key paint colours for 2019 include warm tones like egg-yolk yellow, plums and rich browns."
By drawing on these insights, the team was able to create a palette of Laminex and Essastone decors that dovetails with the other products designers will be specifying in the coming year. "Ultimately," Valente says, "Nostalgia will help architects and designers achieve a seamless look that flows through an entire project, into cabinetry, wall panelling and other key feature elements."
Nostalgia project palettes
These project palettes give just three examples of how decors from the Nostalgia palette can work together. The first palette evokes the idea of a physical connection to the soil with a combination of soft-brown Laminex Earth, textural Laminex Brushed Bronze and the marbled ivory-white of Essastone Marmo Bianco.