The importance of wellbeing, and a calming environment is driving a need for a minimalist approach to interiors.
Increasingly our homes are becoming our sanctuary and a place to escape. Creating a space designed to retreat to, requires examining what is essential to the interior and paring back design and decoration to create a sense of calm. Whilst a serene interior environment can be un-cluttered, have strong architectural elements and be minimal in its design - it should not be cold. By introducing a complex neutral palette with accents drawn from natural materials, an austere interior becomes one that also has warmth and interest. Tactility becomes an all important element and this can be introduced through surface materials, form or pattern.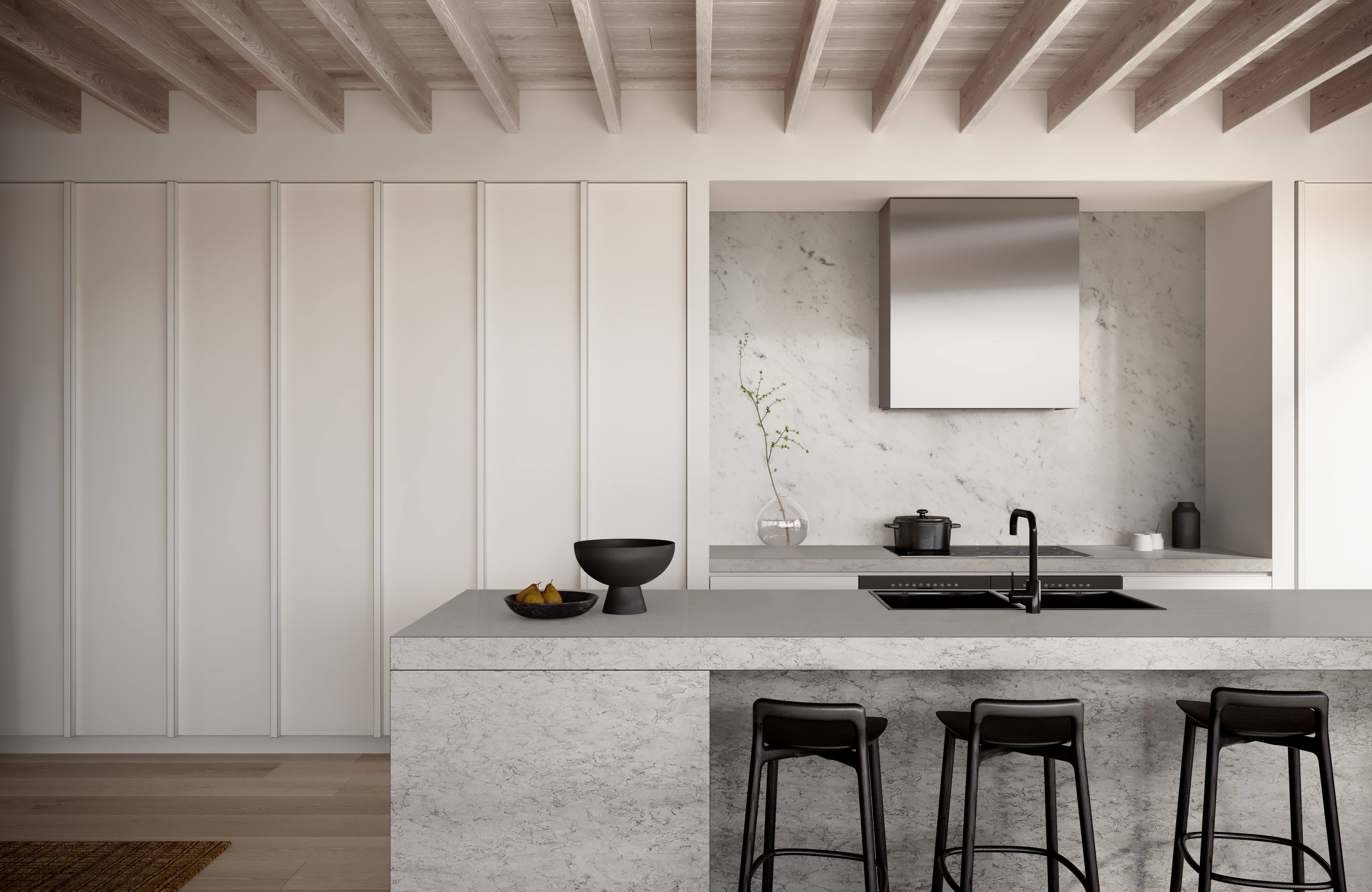 Organic pattern with all its subtle 'wabi sabi' imperfections, curved and relaxed lines, can help create a sense of calm through its flow and lack of tension.
– Bree Leech, Trend forecaster and interior designer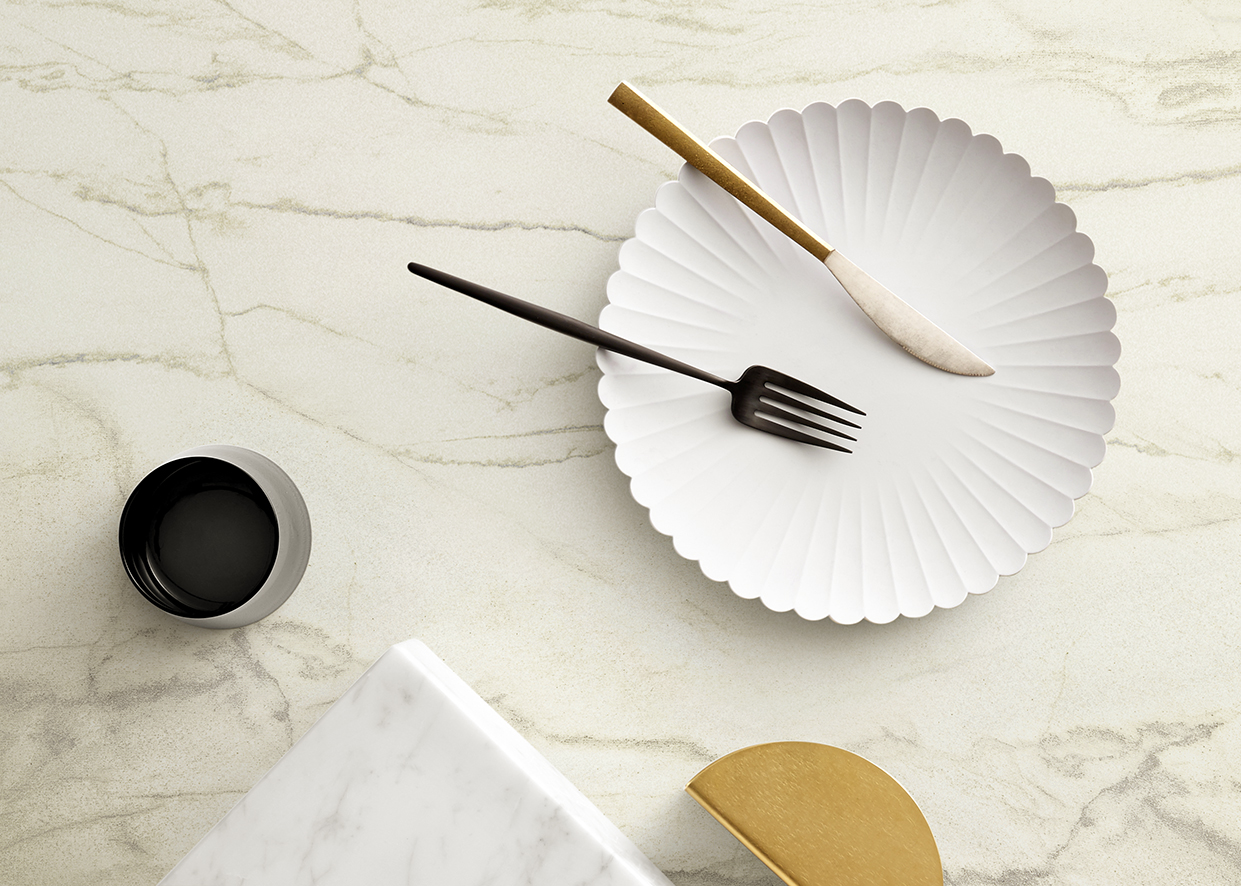 Decorating within a tonal palette creates a relaxed feel, the lack of contrast makes the space feel softer and more inviting. The inclusion of nuanced texture found in organic finishes such as timber and stone adds visual tactility which in turn creates a sense of warmth. The Laminex range of tone-on-tone stone decors provide tonal pattern that creates the appearance of texture and a calming effect. From the warm Laminex Carrara Delicata to the cooler Laminex Terrazzino Perlato, each decor can be included alongside other tonal Laminex decors to create a tranquil interior.
Contributors –
Words & Trends Forecast: Bree Leech