The apartments at this new Gold Coast development strike a balance between luxurious interior looks and stunning outward views.
In designing the interiors of Sable on Palm, a new luxury multi-residential development at Palm Beach on the Gold Coast, Alicia Winter set herself the challenge of forging a connection between the building and the heritage of the immediate area. "I always like to look into the history of a site," says Winter, director of Hobart-based design practice Soul Interior Architecture. "Before the Palm Beach area was developed it was a logging district and a lot of the original cottages in the area are made from local timber. So we wanted to include the look of timber in the design."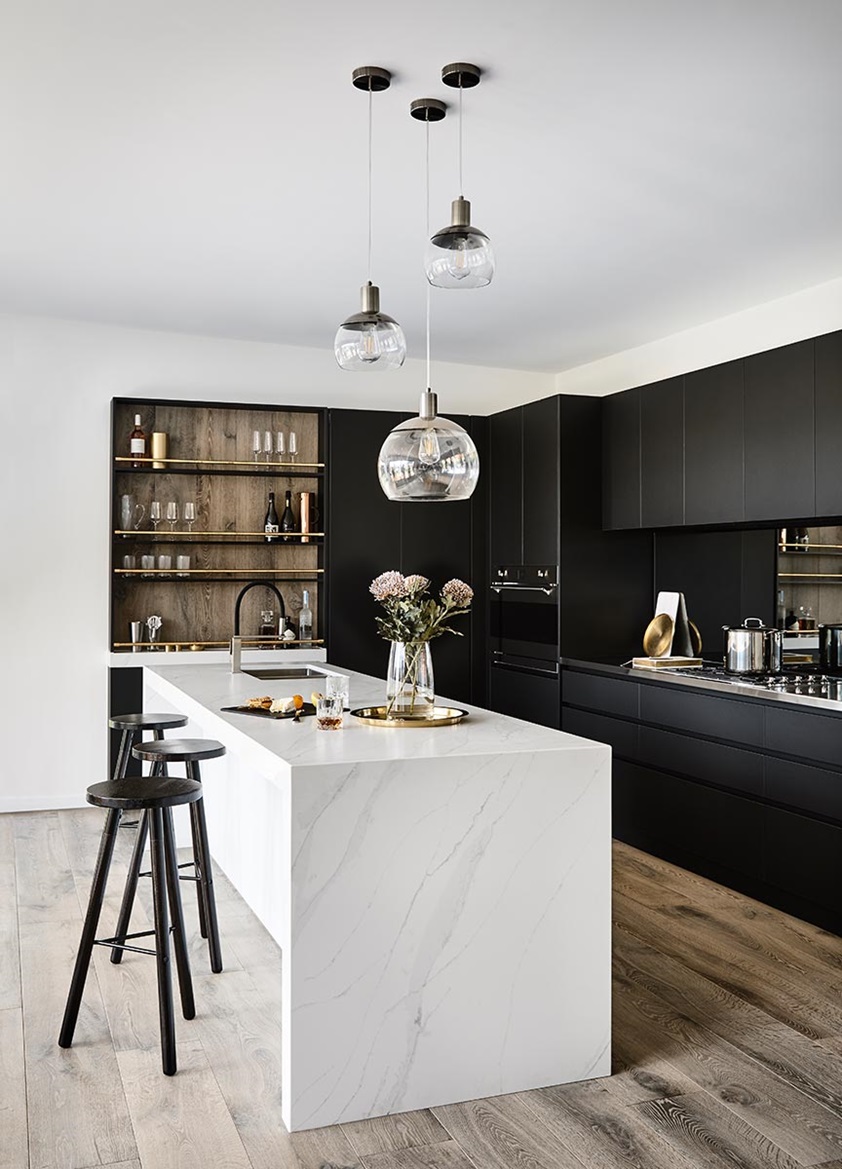 That theme plays out in engineered timber flooring and timber shelving in the development's 39 one-, two- and three-bedroom apartments, in a pared-back interior palette of greys, blacks and whites, with subtle brass accents. Each of the apartments is configured to take in a stunning view – of Surfers Paradise to the north, Rainbow Bay to the south or the dense tropical hinterland to the west – and those outlooks were one of the reasons behind Winter's material selections. "I wanted to avoid any colour or finish that would compete with the view and selected high-quality materials that quietly speak for themselves," she says.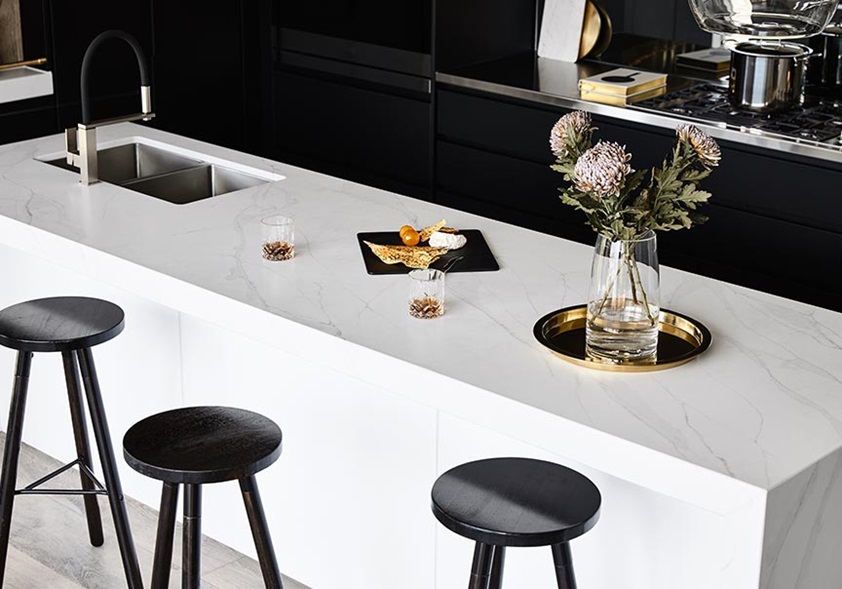 The emphasis on simplicity and quality was also about futureproofing the overall design. "When I think about an interior, I always consider how people might like to live 10 years from now," Winter explains."Even a small renovation has an environmental and social impact because it's disruptive, so I like to ensure spaces have a classic palette and quality materials."Winter specified Laminex AbsoluteMatte Black for all joinery in the kitchens, laundries and bathrooms, choosing the super-matte decor as a bold contrast to blonde timber floors and white walls. "I like to use black in interiors because it tends to accentuate a form," she says. "Black is also a way of adding more impact if you have a limited budget.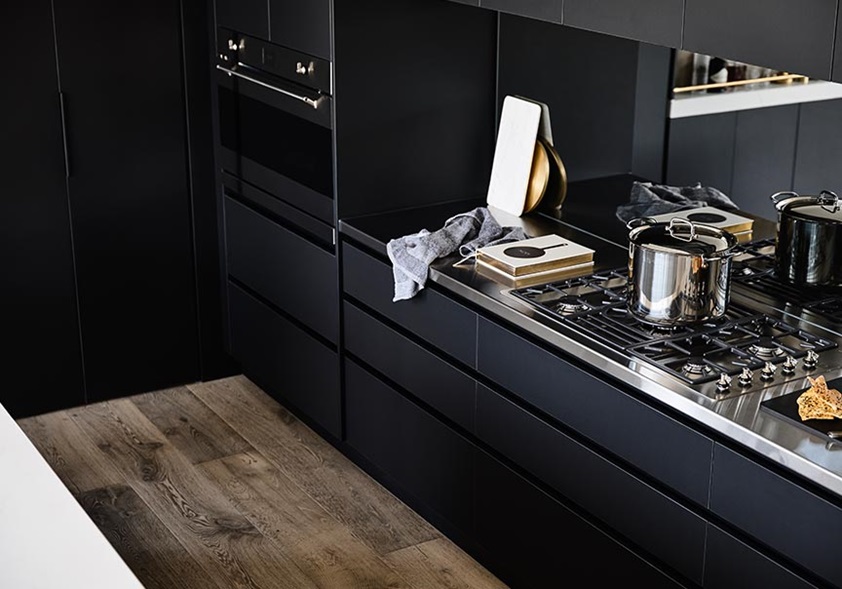 And a product like AbsoluteMatte is perfect for joinery because it doesn't show fingerprints. The kitchen joinery, for example,doesn't have handles, because I wanted clean lines for the open-plan environment, and fingerprints would be a problem if we chose a different black surface." Essastone Unique Calacatta, with its grey veining on a crisp white background, was specified for kitchen benches and bathroom vanities."It's one of the best products for stain resistance and longevity," says Winter. "It also has the look of marble with subtle veining that promotes the sense of luxury."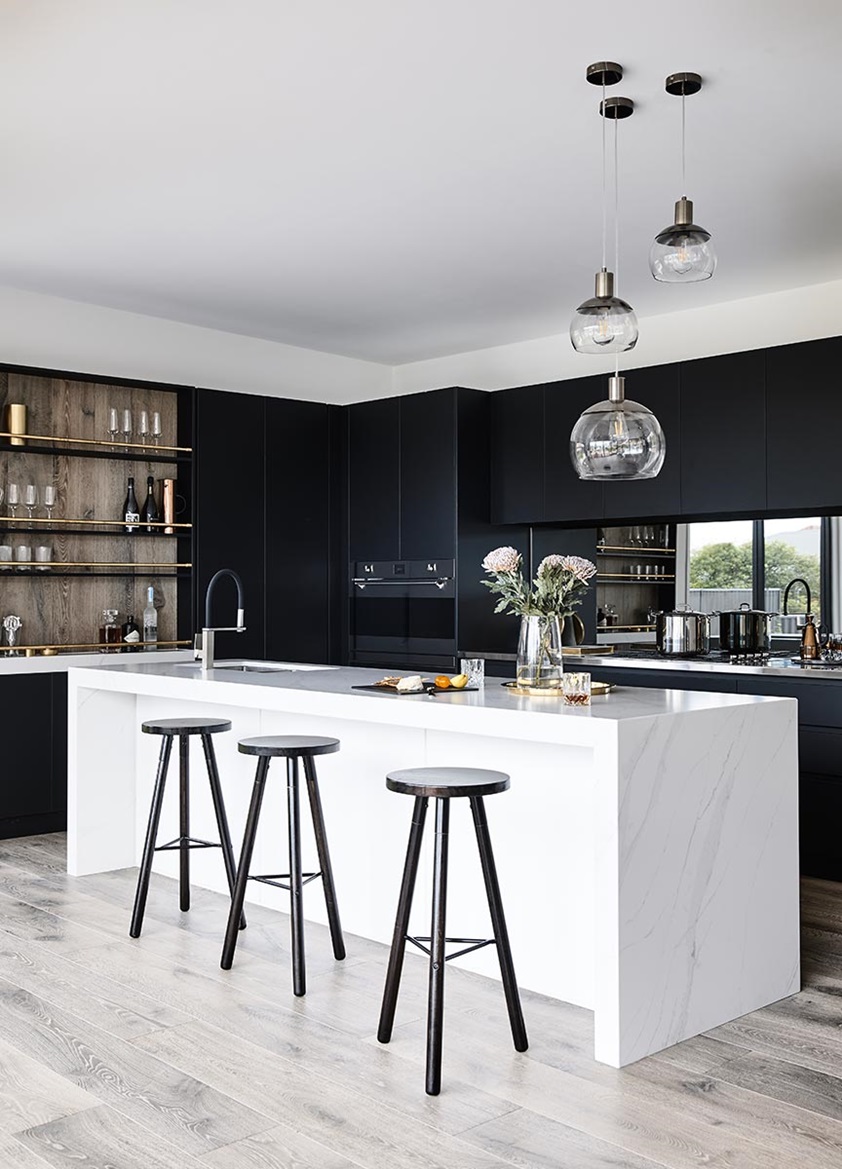 This balance between aesthetics and durability is a common feature in Winter's work. Since establishing Soul Interior Architecture in 2011, the designer has favoured multi-residential and commercial projects over single dwellings for private clients. "I prefer working with people from within my industry because they understand the design process and the projects tend to run smoothly," she says. "Renovations of houses are very precious to homeowners, which I completely understand, but I like to design spaces that are commercial products."
Of course, looking at these beautiful apartments, with their marble and woodgrain textures, black super-matte surfaces and coastal views, they may be commercial products now, but they'll soon be very precious to a group of lucky homeowners too!
Click the link to order a free sample of Essastone Unique Calacatta and Laminex AbsoluteMatte Black
Project: Sable on Palm
Builder: Glen Williams Constructions
Developer: BPG Developments
Photographer: Derek Swalwell