Neon signs, suspended lightboxes and splashes of vibrant colour dazzle diners in this energising, hypermodern interior designed by Ewert Leaf.
It's often said that design can transport us to a different place and nowhere is it truer than at Robata, a new Japanese grill restaurant located at the corner of Exhibition and Flinders streets in Melbourne, and designed by multidisciplinary design practice Ewert Leaf. Such is the contrast between the grey stone streetscape and the restaurant's neon-lit interior, walking in off the footpath genuinely feels like passing through some magical portal. Brightly coloured lightboxes hang from the ceiling, scrolling LED signage reflects in the polished concrete floor, diners sit at tables and booths, and perch along the kitchen bar, and all around is the tantalising smell of meat cooking over charcoal.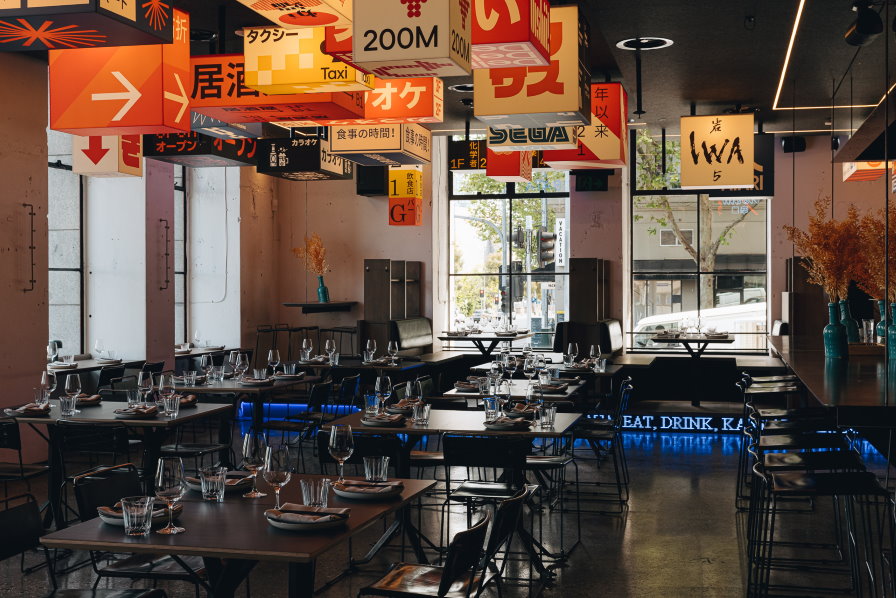 The atmosphere will be instantly familiar to anyone who's walked the streets of Tokyo after dark, yet Robata doesn't offer a strictly literal presentation of that culture. Rather, it's stylised in its sleekness, elevated in colour and intensity, hyper-modern. According to Ewert Leaf Associate Director Ana Calic, the futuristic setting for cult sci-fi film Bladerunner was a key touchpoint in the briefing and design process. "I actually had Bladerunner on and was sketching as I watched the movie," she laughs. This influence plays out in the vibrant interior, but also in its distinctly geometrical sense of composition, a deliberate nod to Frank Lloyd Wright's monumental Ennis House, which was used as a location for the film.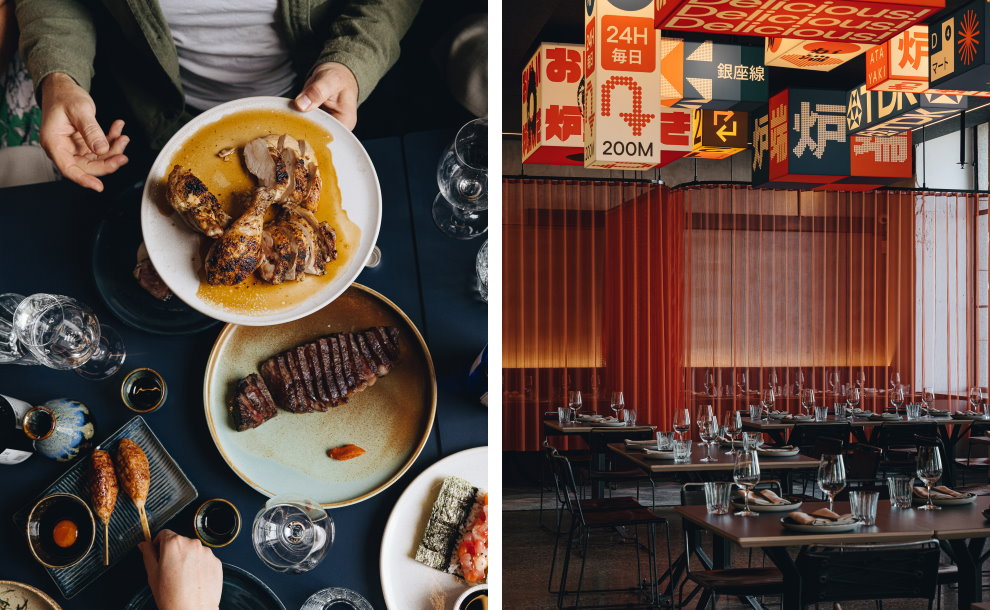 For all of the buzz in this restaurant, however, it still very much provides for a relaxed and enjoyable dining experience. This comes down to the spatial design, and also a deftly curated material palette. To temper the effect of all that colour and light, there are the natural-feeling, authentic textures of timber, concrete and existing structural elements that have been left raw and unfinished. There are also tables retained from the previous restaurant tenancy but reborn with tops in Laminex AbsoluteMatte French Navy. "The existing tables were unique and we liked the idea of retrofitting them because it's a way of telling the story of the space, like Robata is the next chapter," Calic explains. "And of course, doing this reduces waste."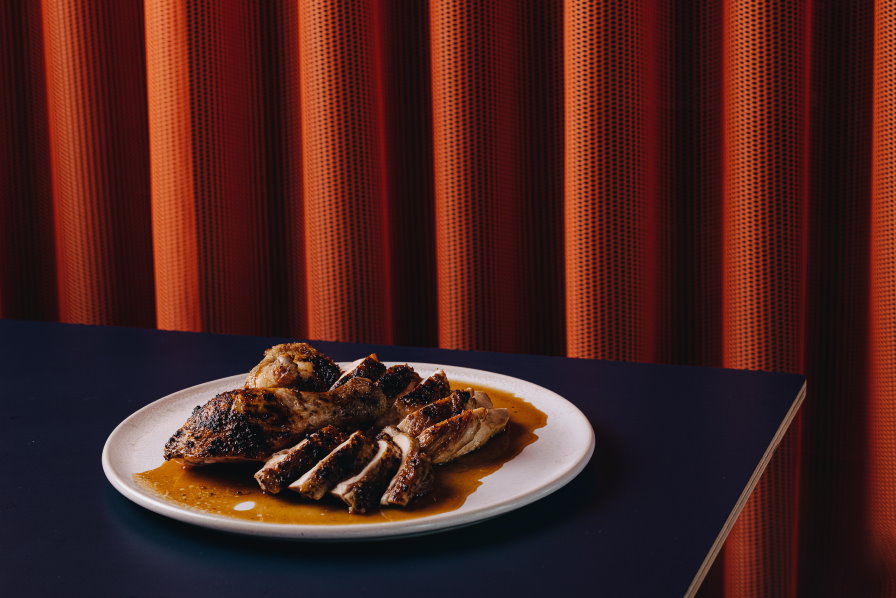 "Laminate was a natural choice for heavy-use surfaces. We were able to inject colour into the design of the joinery whilst also ensuring durability."
Ana Calic – Associate Director, Ewert Leaf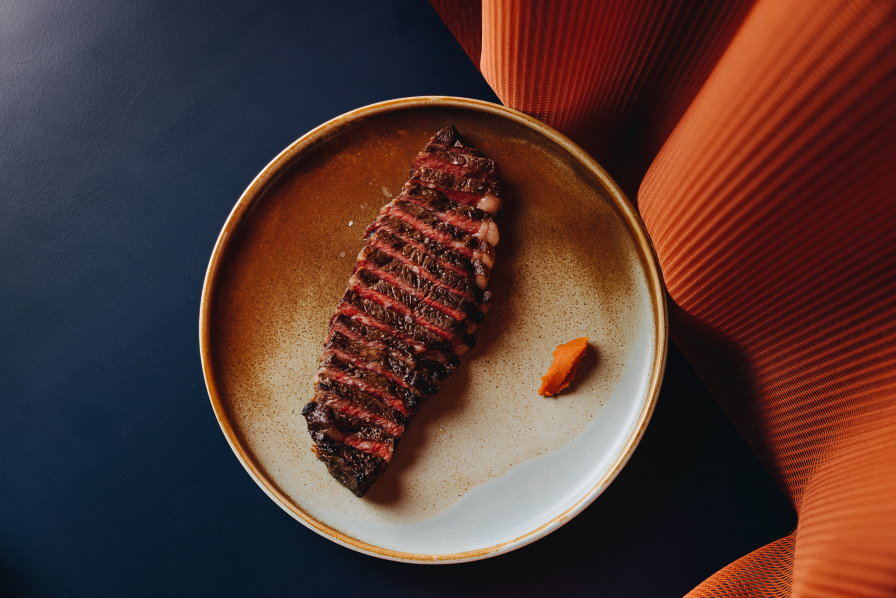 The ultra-matte AbsoluteMatte surfaces have an undeniably modern look, and velvet-smooth tactility which is a pleasure to touch. And because AbsoluteMatte absorbs light, the tabletops are free from harsh reflections, creating a sense of quietness in amongst the bold interior decoration. Laminate was also used for a wait station, in Laminex Olympia Blue and welcome desk, in Laminex Pewter adding more colour to the interior while providing surfaces that will stand up to harsh treatment in the busy restaurant environment.
Learn more about Robata Japanese Grill and book your meal here.
Contributors:
Venue: Robata Japanese Grill
Design: Ewert Leaf
Photographer: Jake Roden