Looking for a new home for their growing family, this Melbourne couple's willingness to take on a "fixer-upper" paid off in spades.
If beauty is in the eye of the beholder then Maddie Witter must've seen something no-one else could when she and husband Mike committed to buying a run-down house in the leafy inner-Melbourne suburb of Fitzroy North. "It was in serious disrepair with black mould covering the walls and surfaces of both the kitchen and bathroom," Witter recalls. "The ceiling was quite low and the house had very little light." But emboldened by a recently completed renovation course, and with the added urgency of needing to accommodate a family that had expanded to include four children, she set about making their new family home.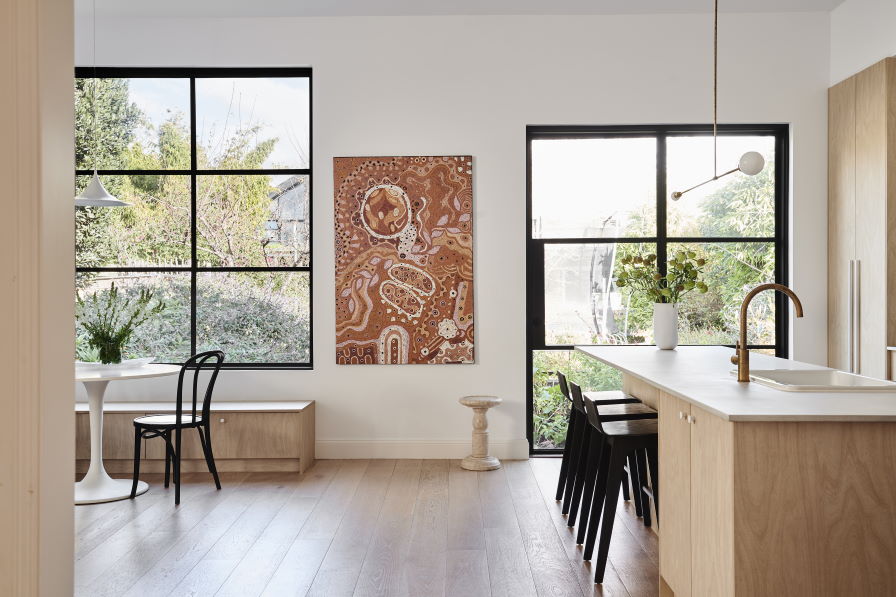 The Witters' objectives for the renovation were to create a light and airy interior that opened up to the garden, and to compose a cohesive material palette that would create a sense of flow from space to space. The BuildHer Collective designed a new floor plan, which required the building to be gutted, and in so doing, revealed a pleasant surprise – the home, which all had assumed dated from the 1960s, was in fact an old Victorian dwelling that had been updated, for want of a better word, with double brick and lowered ceilings.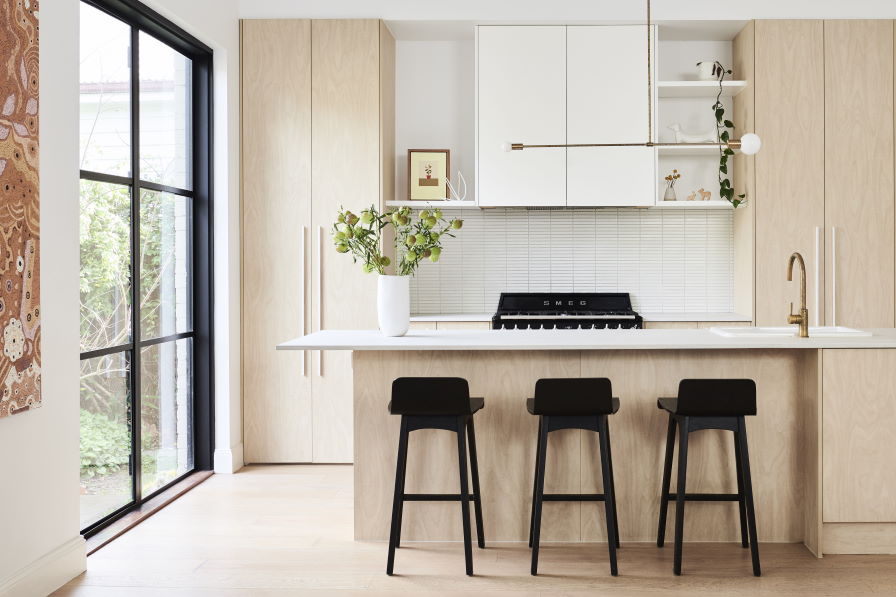 "A cohesive palette was really important to me. I started with a terrazzo tile I loved and the Laminex Raw Birchply really matched the tones in the tile."
Maddie Witter – Homeowner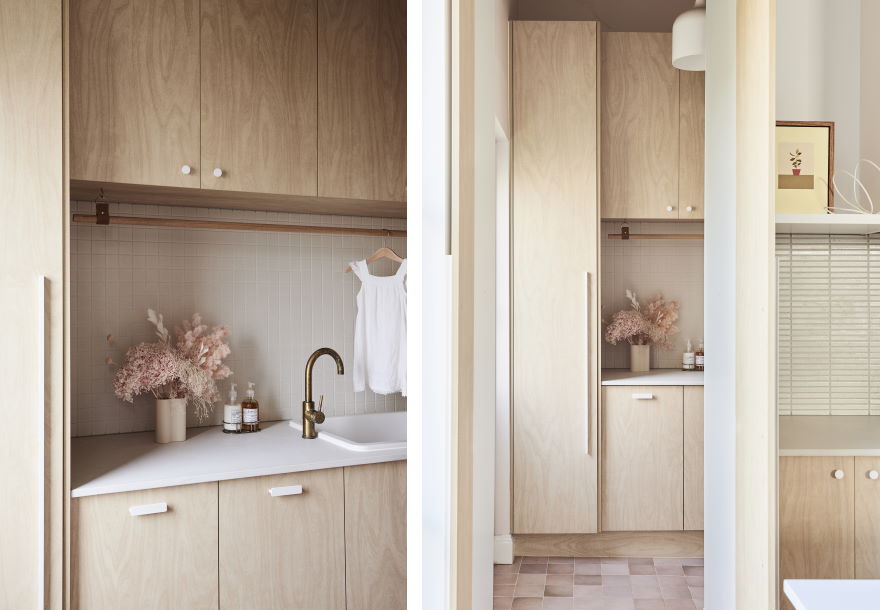 Taking charge of the interior design, Witter wanted to "honour the house's different eras, the Victorian and 60s." The original 3.4-metre-high ceilings were restored, including ornate mouldings, and period features reinstated via doors and wardrobes. And to bring in the 60s influence, pale pink Fibonacci Pavlova terrazzo floor tiles and generous use of Laminex Raw Birchply. The latter is used for cabinetry in the kitchen, pantry and laundry, as well as a bookcase and bench seat in the lounge room, bringing the warmth and texture of natural plywood combined with the hardwearing durability and easy maintenance of Laminex laminate. And also the water resistance, allowing Witter's desired look and feel to continue in wet areas where real plywood would be at risk of water damage.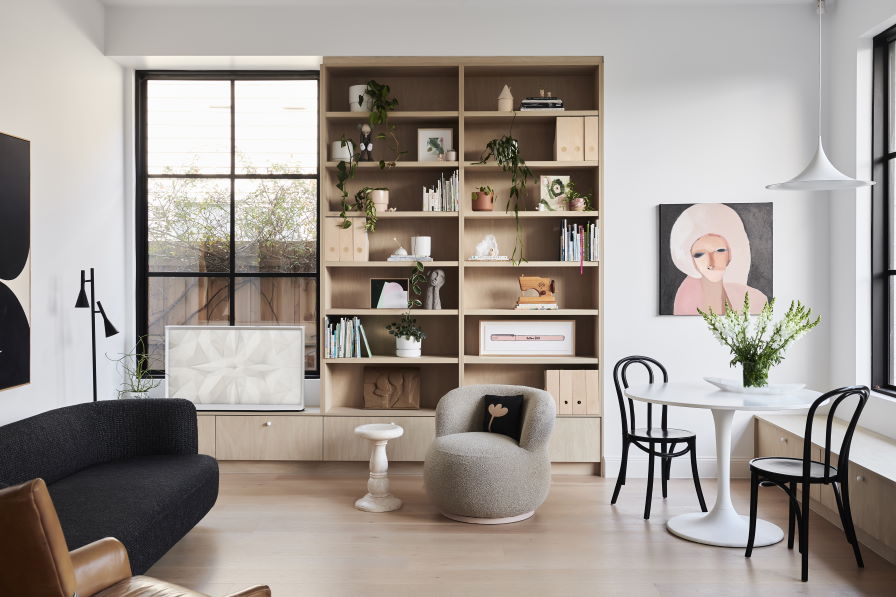 "We used Laminex Raw Birchply because we wanted something durable for our four children and cost-effective for our budget. It worked with our palette and I really love its texture"
Maddie Witter – Homeowner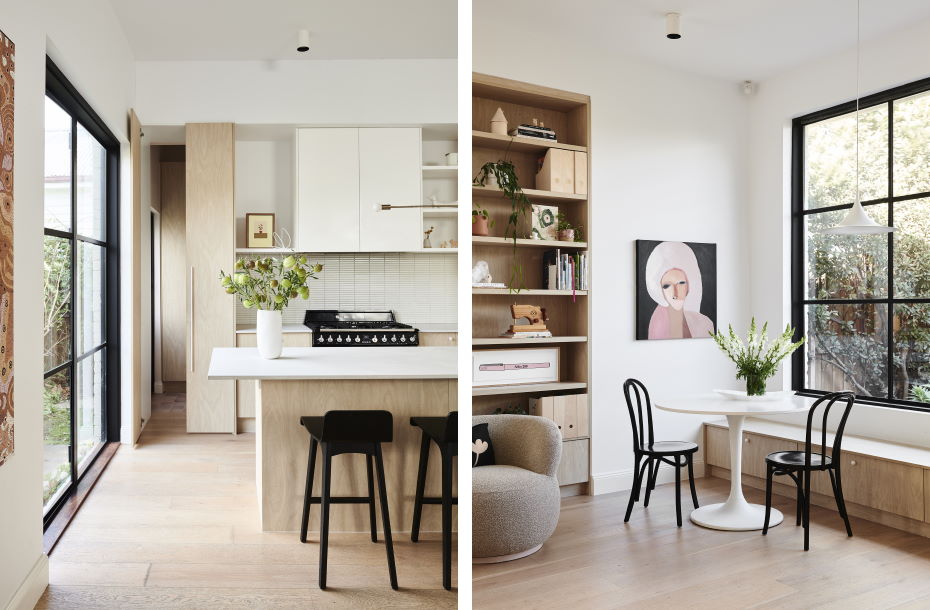 The result is quite stunning, and that it was achieved without the help of a professional interior designer makes it all the more remarkable. Ultimately, though, the success of the project is summed up by how Witter's family feel about living in their new home. And her response puts it beyond doubt. "It's so full of light! We are very happy."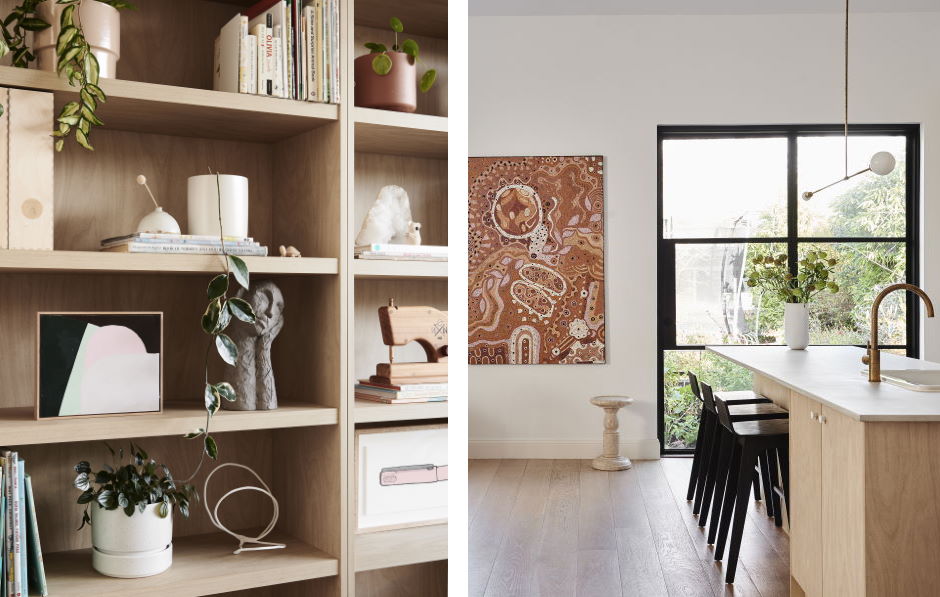 Contributors:
Design: Maddie Witter
Build: Calibre Built Devlopments
Styling: Annie Portelli
Photography: Eve G Wilson for The Design Files