Whether you're designing a new kitchen or giving an existing space a quick refresh, you'll need some on-trend inspiration! Here are five of the latest kitchen design trends, complete with beautiful contemporary decors from Laminex Forecast 2020 to match.
Colour blocking for maximum impact
Solid colours will be the hero of interior design in the coming year, mostly applied in large singular blocks. Laminate is the ideal material for this, because it comes in a fantastic range of contemporary colours, and it can be used for everything from cabinetry and shelving to benchtops and splashbacks. This kitchen by designer Bree Leech is a perfect example of how to do it, with two decors that truly capture the nature-inspired essence of Laminex Forecast 2020. Laminex Green Slate, a rich warm-based green, and Possum, a soft yellow-green, work beautifully together in this simple yet bold design.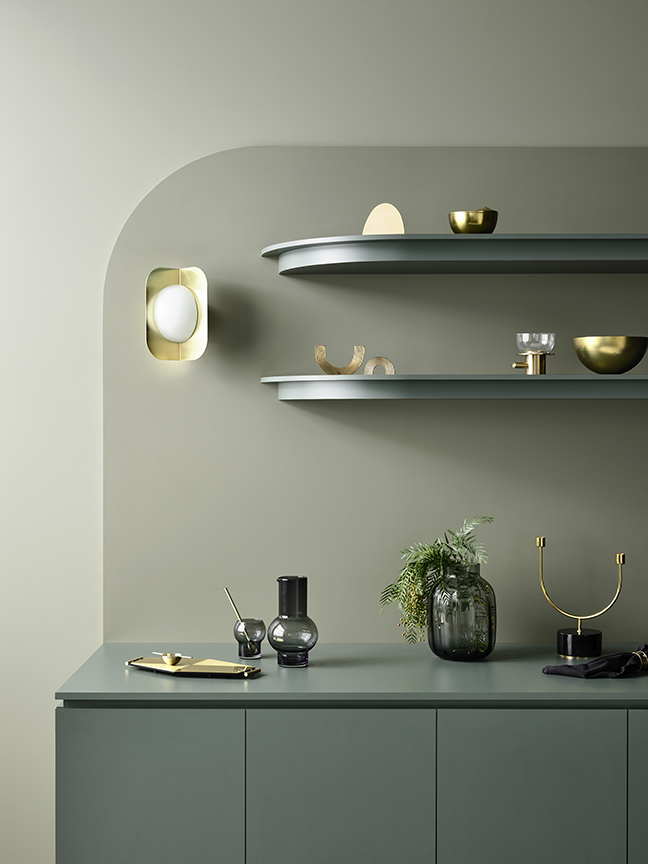 The organic beauty of curves
The popularity of curved designs has spread from the furniture fairs of Europe to the homes of Australia. In place of square forms and sharp edges, we're seeing cabinetry and island benches with rounded corners introducing an organic softness to residential kitchens. This softness is a natural fit for calming, gentle colour palettes. And it's an ideal fit for laminates from Laminex's Minerals collection - imagine how much easier and more affordable it is creating those curved shapes with a marble-look laminate like Laminex Carrara Marble than carving them out of solid stone!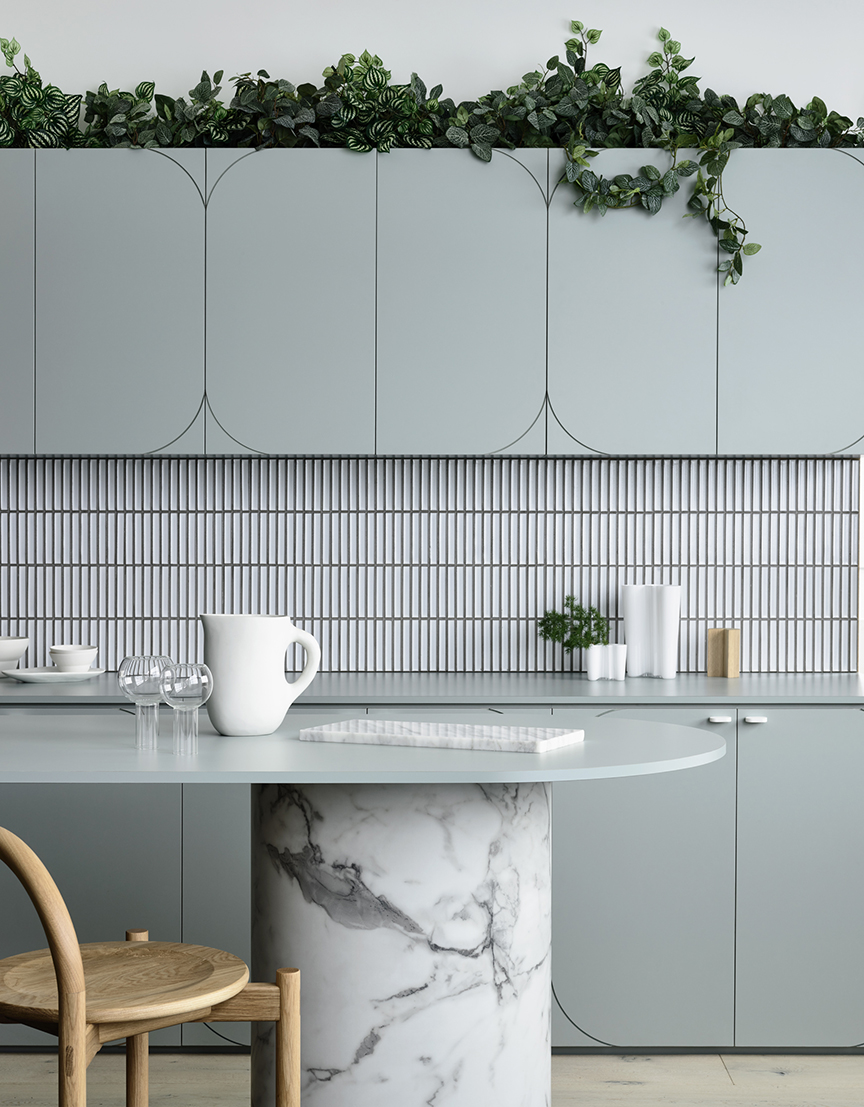 More colour, more warmth
Choosing a neutral no longer means white, cream or grey. We're increasingly seeing designers embrace natural colours and warmer neutrals in residential interiors, and these are a major part of the Laminex Colour Collection. For home renovators, that means more opportunity to bring vibrancy and warmth into your kitchen. Muted organic greens like Laminex Seed and Bayleaf are incredibly popular for cabinetry and benchtops - they instantly evoke the earthy honesty and tranquillity of the Australian bush. Warm mid-tone neutral Peruvian Clay, with its beautiful pink undertone, is another stand-out option.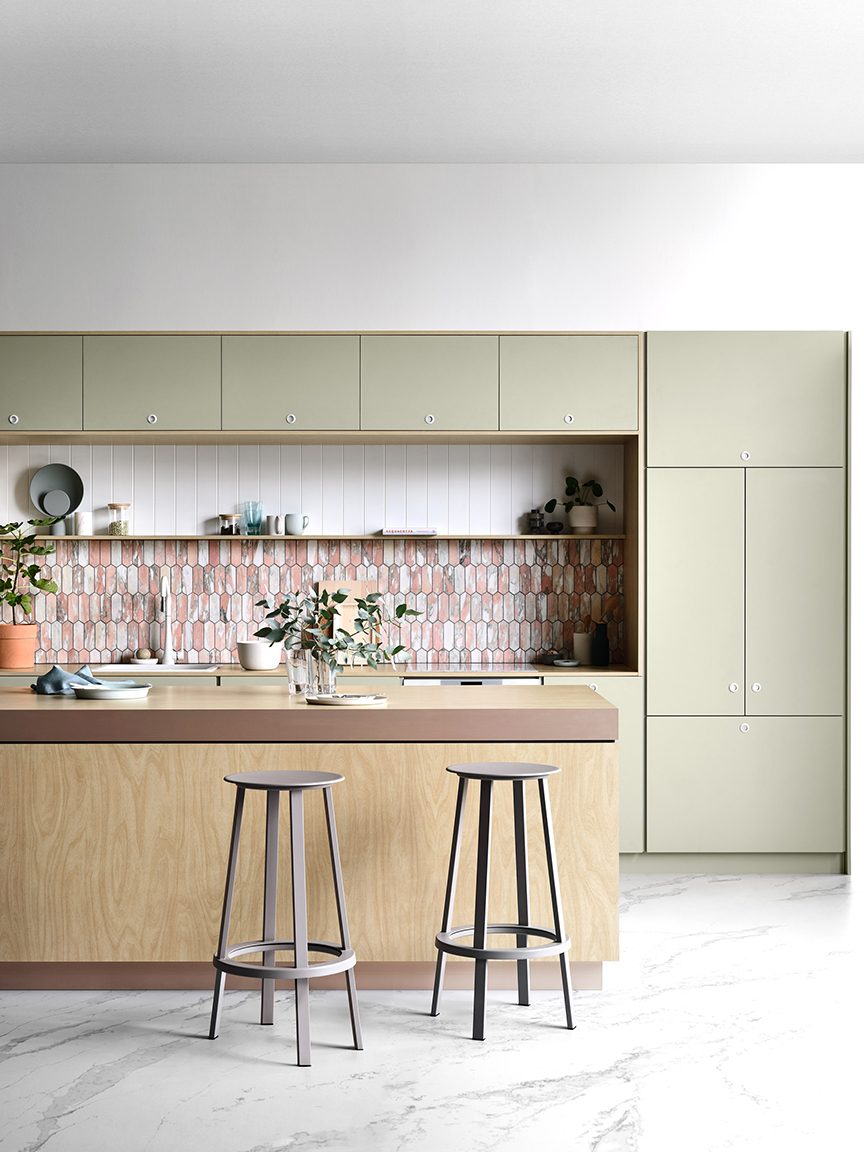 With the emergence of warmer and more colour-driven neutrals, there's been a huge movement towards what designers call "tonal interiors", where instead of strong contrast, we see only subtle shifts in colour between cabinetry and surfaces. With the right mix of decors, the effect can be enveloping, sophisticated and ethereal. Beautiful combinations revealed in Laminex Forecast 2020 include soft Silver Grey and mid-grey Pewter, or stone-based grey Alpine Mist and warm Pearl Grey. Ideally, the effect is extended to include walls and ceilings, a task made more achievable by the colour-pairing partnership between Laminex and Dulux.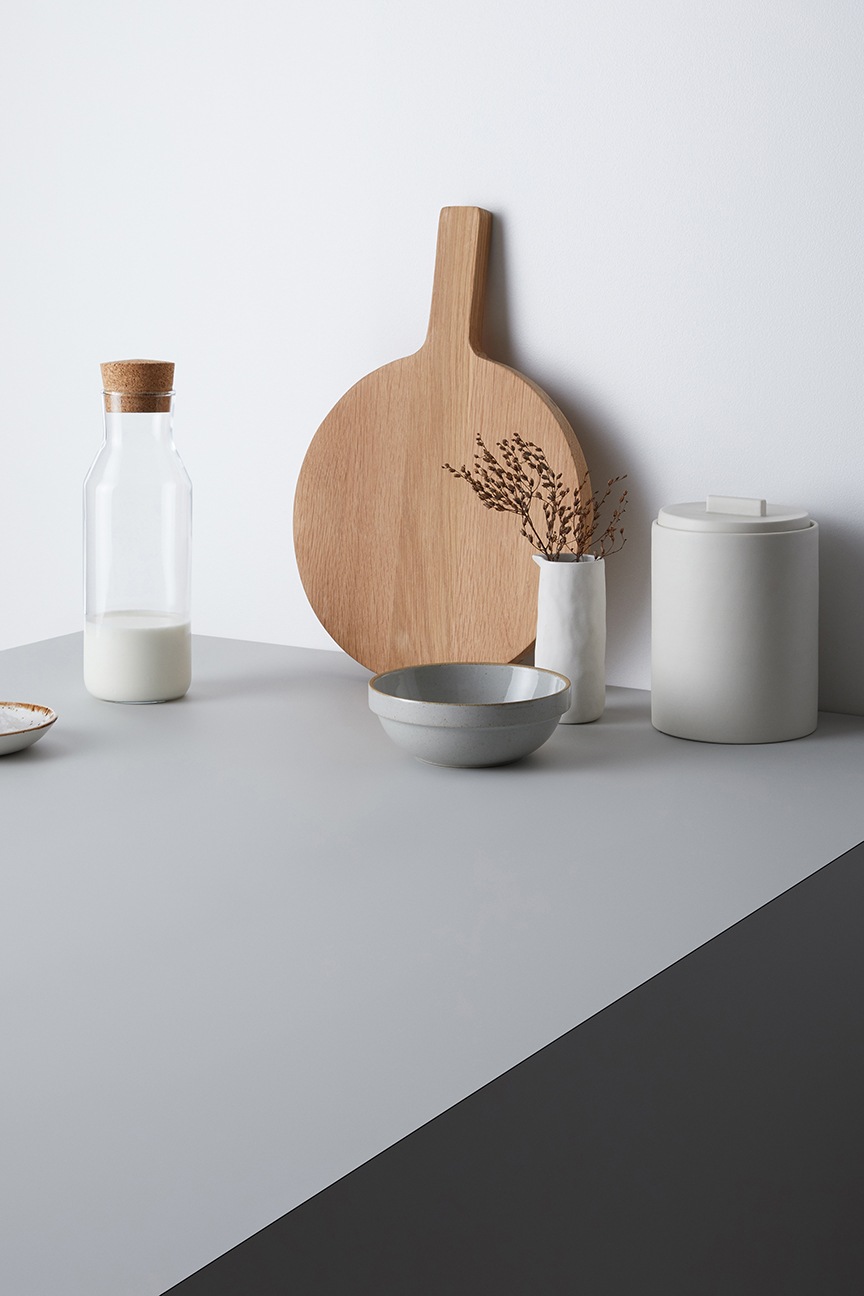 Moody blues and art deco glamour
Darker hues have been big news in Australian kitchens for some time now, and coupled with the rise of blue as one of the colours of 2020, it's driving a strong trend for richly coloured art deco-inspired interiors. To introduce this in your own home, consider cabinetry in a confident, sophisticated combination of classic blue Laminex French Navy, deep blue Midnight and intense grey Charcoal. Metallic accents are a glamorous accompaniment, perhaps via kickers in Brushed Brass and matching brass tapware or cabinetry handles. And for extra vibrancy, consider a splash of emerald green via walls and furniture upholstery.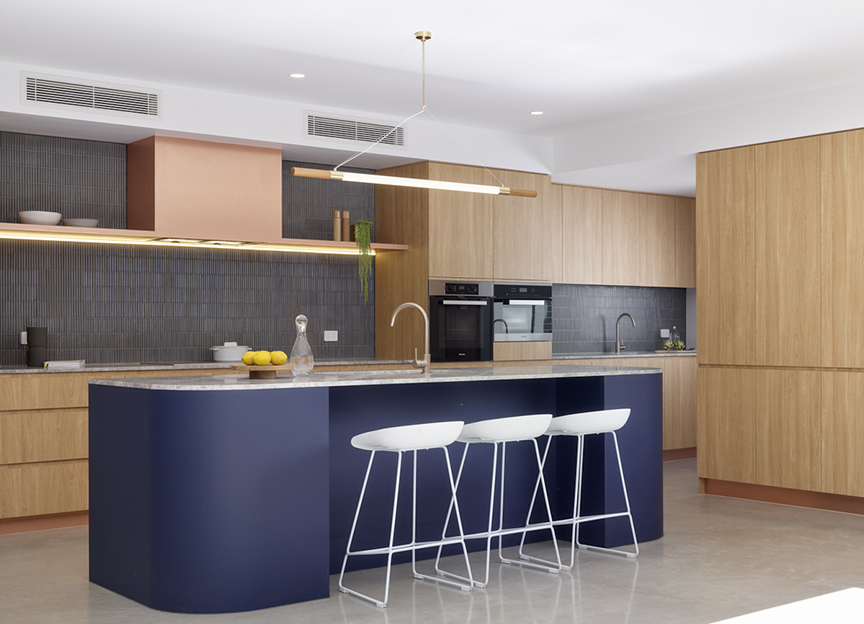 To explore the full range of contemporary colours and woodgrain textures in the Laminex Colour Collection, click here.