How to create a design led and cost-effective study nook that will add real value to a home.
Creating flexible, multi-use spaces is a hallmark of modern residential design, and one way to achieve this is by adding a study nook to an underused space, in a living area, bedroom or hallway. As interior designer and trend forecaster Bree Leech points out, "every home needs a study nook, a place to keep all your devices in a drawer, write your shopping list, keep your school notes or do homework."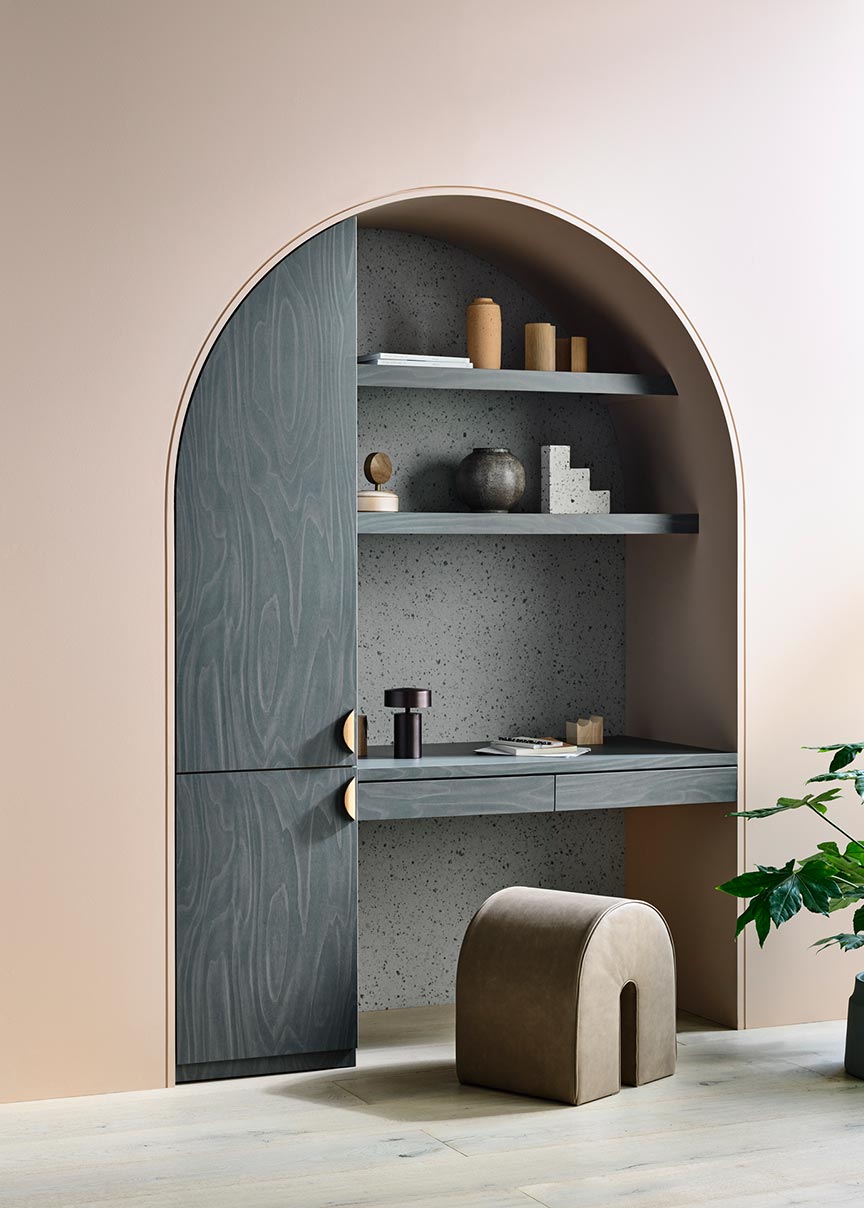 Laminate is the perfect material for these spaces, because it offers great design flexibility and comes in contemporary decors that work with all kinds of interior styles, it's highly durable and easy to clean, and it's cost-effective. To show designers and fabricators what kind of solutions they might deliver for their clients, Laminex asked Leech to design a study nook with decors from the Laminex Colour Collection.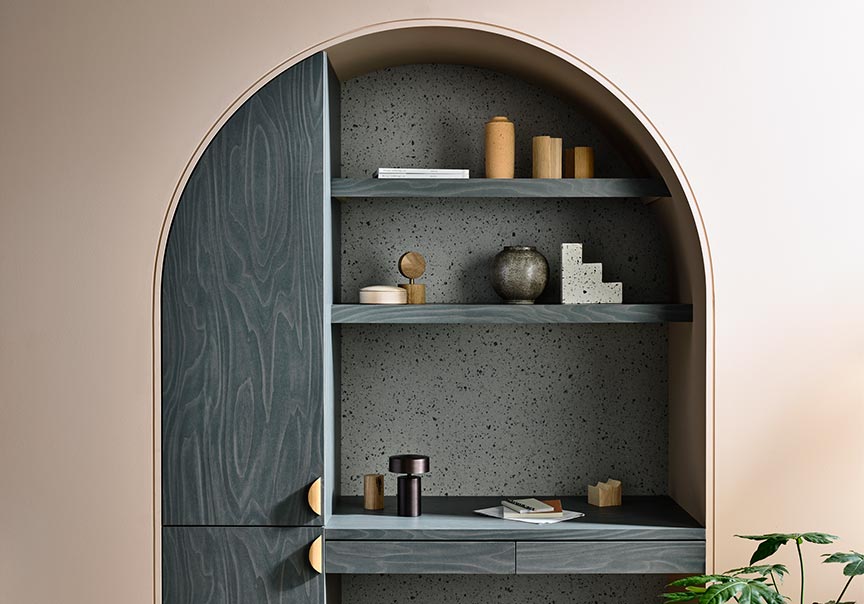 Bree Leech's Arch Study
"With the Arch Study, we wanted to do something fun that could be a feature in a living space or bedroom," says Leech. In planning the study, she was inspired by the ongoing movement around curved shapes in interiors and, in particular, archways, to add a touch of elegance to the design.
Leech worked with soft neutral decors to create a Scandinavian feel. "It's lovely and warm," she says. "We used Laminex Tinted Paper Terrazzo as the feature wall, with Smoked Birchply as the timber-look laminate on the cabinetry and shelving." The textural interplay between these two decors, paired with simple timber handles and wonderfully warm Dulux Pancake Mix on adjacent walls, makes for a study nook that would be a beautifully sophisticated addition to a home.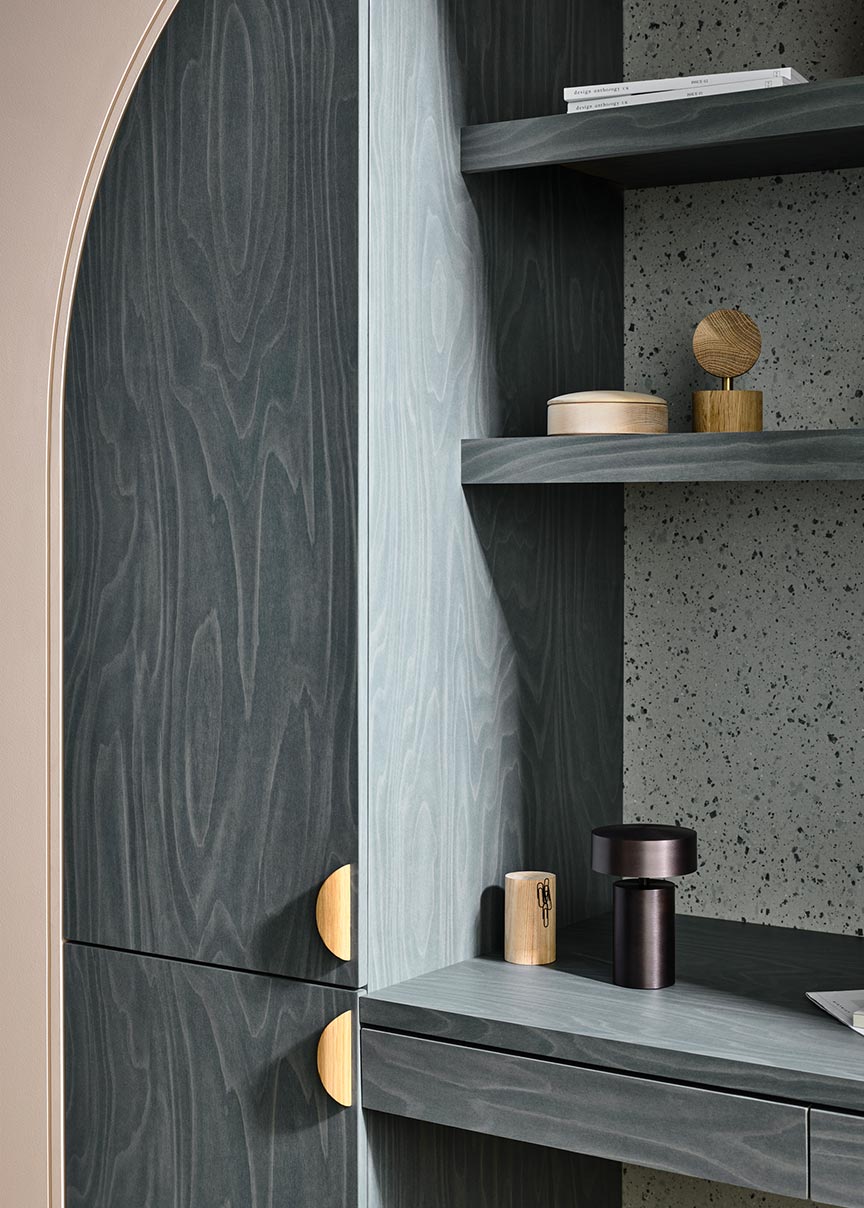 But of course, the style of a study nook should perfectly match the interior space it's placed into, and the breadth of the Laminex Colour Collection means that there's a stunning palette for every interior style.
To learn more about the new Laminex Colour Collection, click here. To order a free sample of Smoked Birchply click here.
You might also be interested in these articles