The positive influence that architecture and interior design can have on health outcomes is now well appreciated. Hospitals built to the old model, where the clinical efficiency of the institution often had a dehumanising effect on patients, are being knocked down. And they're being replaced with new buildings characterised by an abundance of natural light, leafy outlooks, calming colour palettes and organic form-making. Places that make people feel happier and more connected. The new Royal Adelaide Hospital, a landmark infrastructure project in South Australia, highlights another aspect of this more human-centred approach, integrating specially commissioned art into its interior and exterior environments.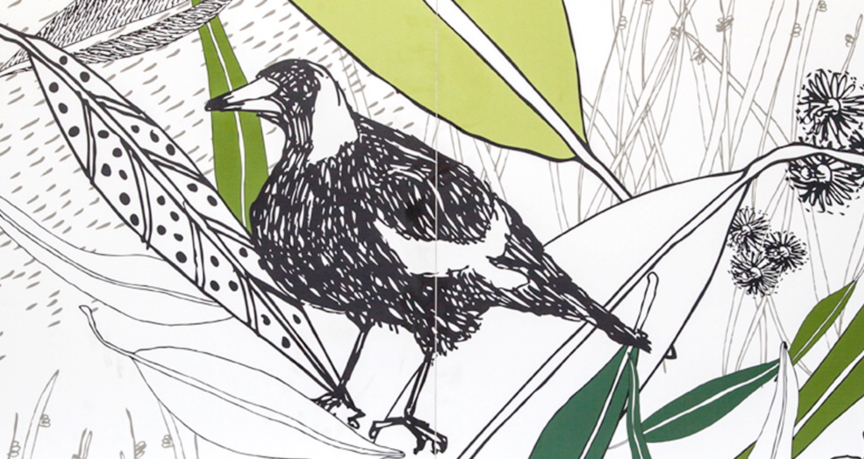 More than two dozen local artists were engaged to contribute work, including everything from freestanding sculptures and decorative hard landscaping to photographs and paintings. One of these artists, Annalise Rees, was commissioned to create illustrations for walls in hallways and lift lobbies. To achieve the optimal balance between high-quality large-scale reproduction of her work and wall surfaces that would provide hardwearing performance appropriate to the hospital setting, her illustrations were printed on Laminex CustomArt Laminate.
"You have 22-metre-long drawings which work at a distance but also have elements in them that invite a more intimate inspection, where you can come up close and notice the fine detail."
Annalise Rees – visual artist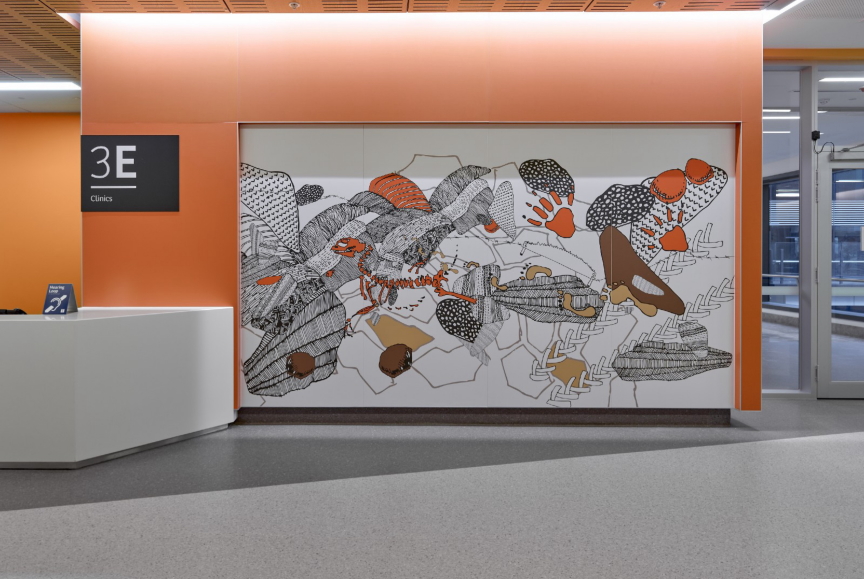 Like all Laminex high-pressure laminate (HPL), CustomArt Laminates are highly durable, resistant to impacts, scratches and stains, are easy to clean and – particularly important for this project – are made with Protec+ antimicrobial technology, which inhibits the growth of bacteria, fungus and mould. To create the wall panels, Rees's sketchbook-scaled illustrations were scanned and transferred into digital CAD files, and then printed by Laminex directly onto HPL in warm-white Laminex Parchment. A local Adelaide company, Steedform, then pressed the HPL onto fire-rated MDF panels, and these were installed at the hospital.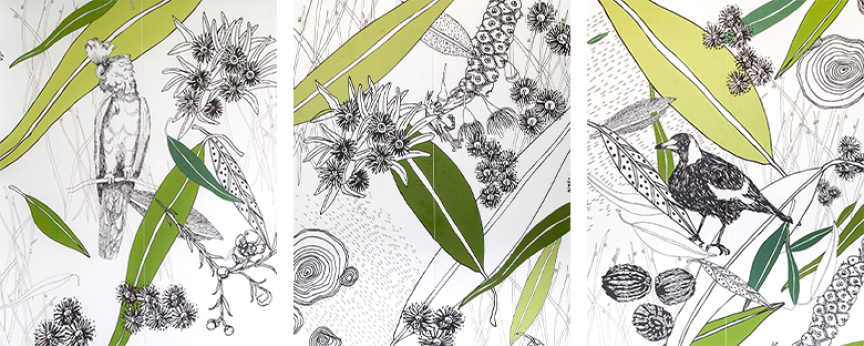 Rees worked closely with the design and construction team, choosing colours consistent with the interior's muted palette and composing her illustrations to fit in the available space, taking into consideration lift openings, doorways and other interruptions to the flat plane of the walls. Her illustrations portray much-loved elements of South Australia's natural environments and culture, including magpies and cockatoos, flowering gums, the Adelaide skyline and even the iconic local "Stobie" electricity pole! "I was quite mindful of the things that remind people of place, what they might connect to, and could potentially transport them out of the space," says Rees. "I hope they improve or make hospital visits a little more positive, knowing that sometimes it isn't a space where people are feeling particularly good."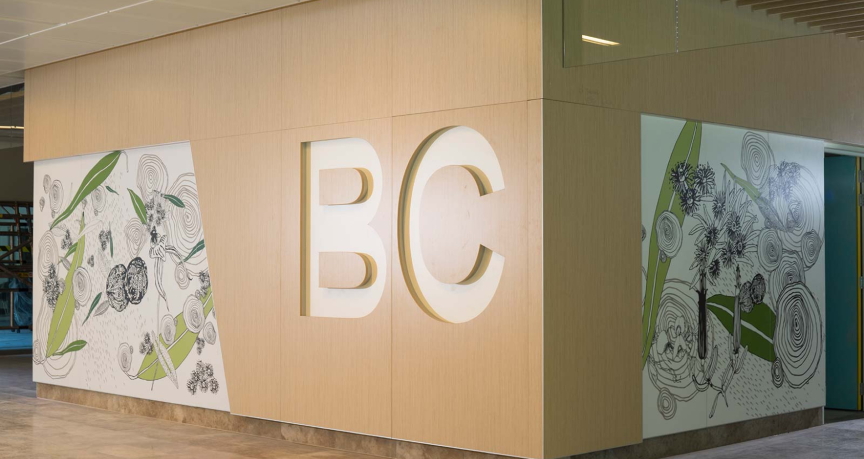 The walls can be viewed from a distance as a decorative interior landscape, but also up close, where the fine detail of Rees's art can be fully appreciated. And this hints at the wider range of applications Laminex Custom Art Laminates might be used for – furniture, benchtops, doors, or anywhere that you'd normally work with HPL. The options are limitless, because any flat, clear artwork can be reproduced, on a background colour selected from a huge range of decors in the Laminex Colour Collection.
For more information about Laminex CustomArt Laminates, click here