Shopfitter Adam Bitmead and his cabinetmaker brother, Shane, have built their business with a familiar formula – delivering high-quality work project after project.
Brothers Adam and Shane Bitmead might not have always planned to start a business together, but looking back, perhaps it was inevitable. "Shane's nine years older than me and when he was younger, he had a small kitchen business," explains Adam. "I was around 12 years old at the time, and I'd work for him part time. That was how I got into the industry." While Shane continued to develop his craft as a cabinetmaker, Adam pursued a career as a shopfitter, gaining high-level expertise in using design and woodworking software. Eventually they saw an opportunity to work together again.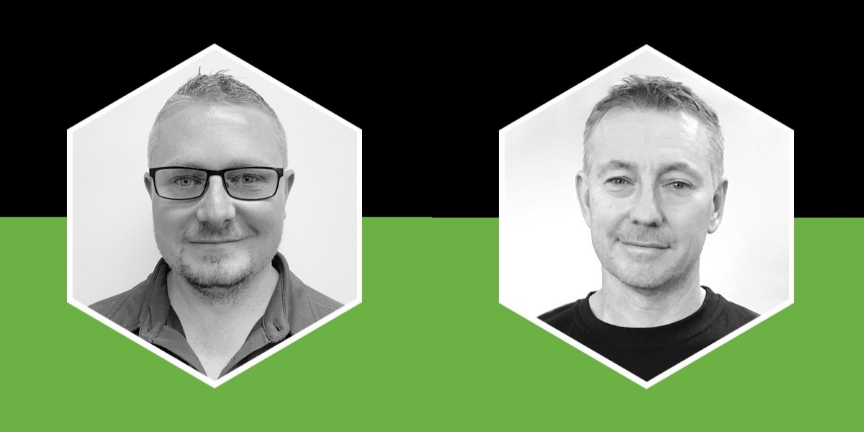 Growing a business on the back of high-quality work
In 2011, the brothers established D&P Specialists, providing set-out and drawing resources to joinery businesses across Australia. Their client base grew quickly, and they found themselves providing consultancy services to the industry. "Clients would come to us saying, 'we're flat-out, do you know someone who can do this job for us?' We were liaising with different joinery companies and helping everyone out," says Adam. "But then we decided that we should start doing that work ourselves."
In 2015, they launched Cabinets 2 Go, later renaming it as C2G Commercial to better reflect the scope of the fabrication and installation projects they were working on – mostly commercial office joinery and end-of-trip facilities, as well as high-end residential projects. Based out of a factory and offices in Narellan, in south-western Sydney, the brothers now employ 22 people. Both businesses are going from strength to strength, with C2G delivering fit-outs for individual projects valued as high as $1.1 million. Adam puts the success down to an age-old formula. "We strive to deliver to a very high quality, to make sure that we deliver on time and we don't make any mistakes," he says. "And if we continue to do that, it puts us ahead of our competitors in winning the next job."
Curves and woodgrain at the Arbonne office fit-out
One recent project that showcases the breadth of C2G's expertise is the office fit-out in Macquarie Park for international skincare brand Arbonne. C2G was contracted by InOne Projects to supply the entire joinery package, including shop drawings and manufacturing and installation of all joinery. It's a cleverly designed and meticulously crafted space, most notable for a proliferation of curved surfaces fabricated with Laminex laminates.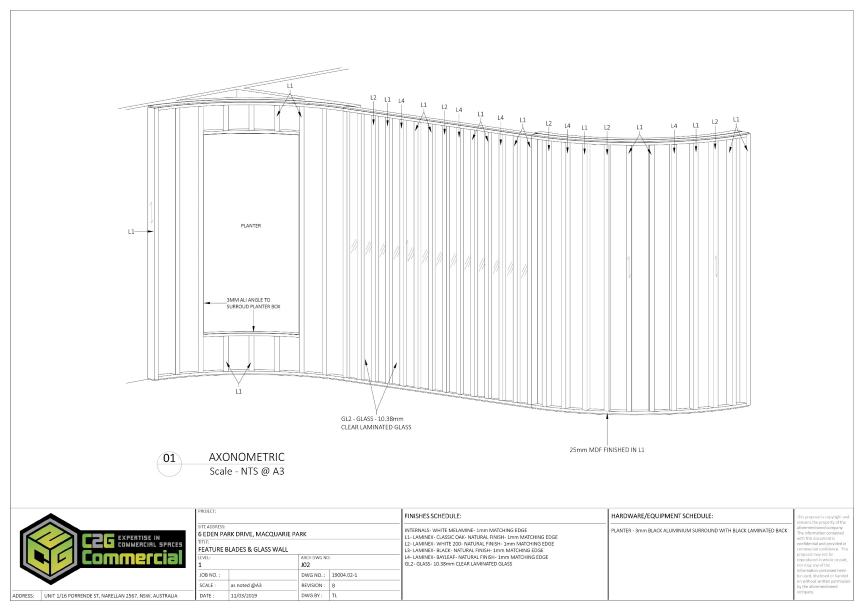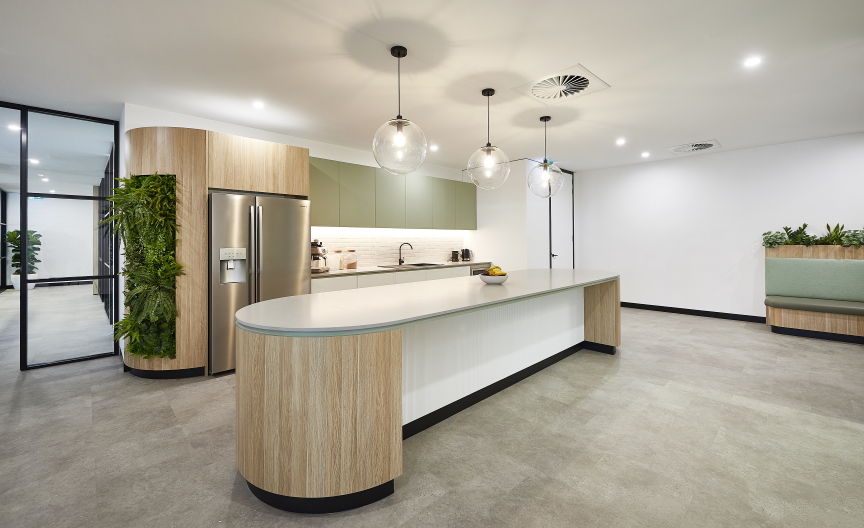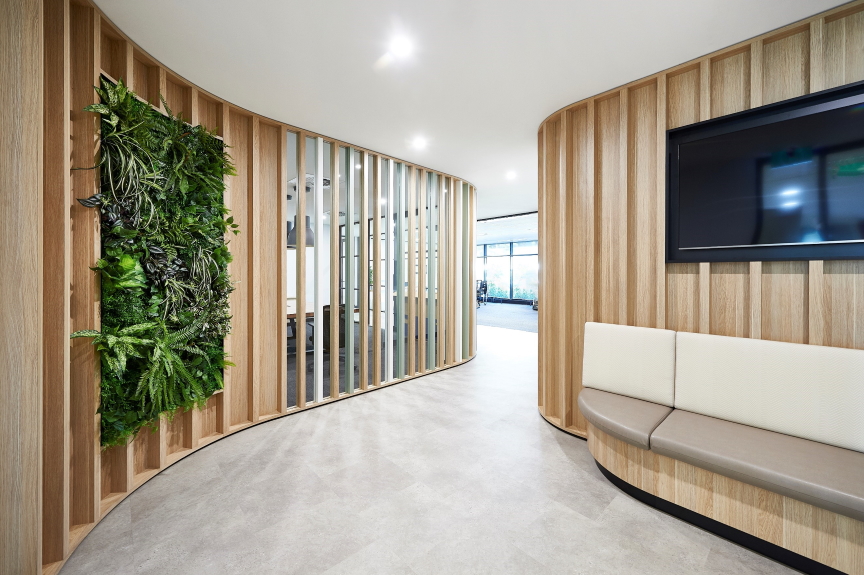 There's a large island bench in the communal kitchen, its rounded ends constructed from bending plywood that's been cold-formed with Laminex Classic Oak high-pressure laminate (HPL), and banquette seating throughout the space, again made with Classic Oak, using cold-formed HPL for the curved elements and decorated board for the straight sections. But perhaps most striking are the curved sections of wall, that combine cold-formed HPL surfaces with vertical slats made from decorated board. Again Classic Oak is the hero decor, but its enlivened by contrast with Laminex White and the muted organic green of Laminex Bayleaf. A fourth Laminex decor, timeless Black, also appears in the space – used for recessed kickers, it creates the impression that the joinery is floating.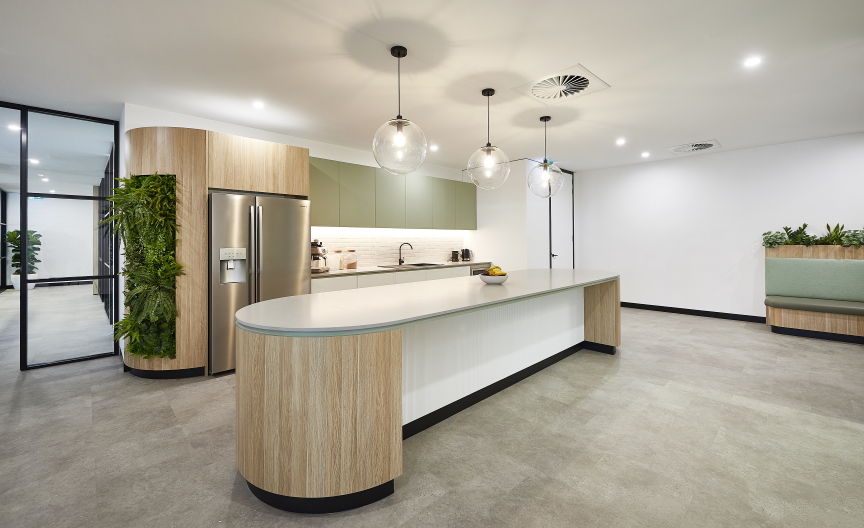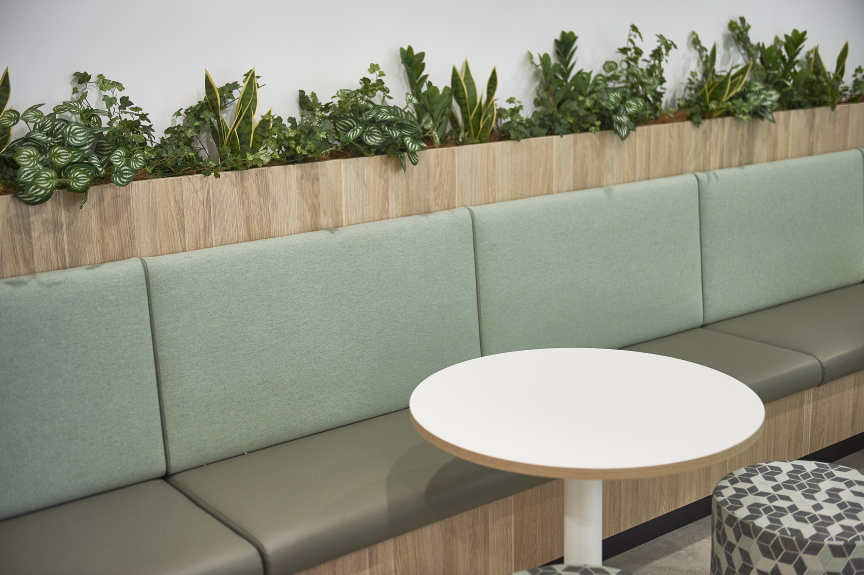 Adam is clearly proud of the end result here, but also humble about how it was achieved. "These techniques are pretty common for the joinery industry," he says. "We just make sure we execute them to the highest possible standard." Business as usual, then, for C2G Commercial.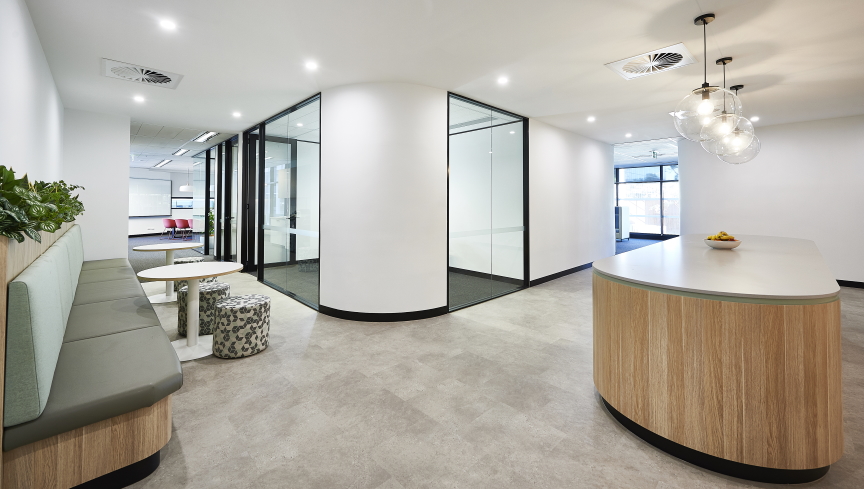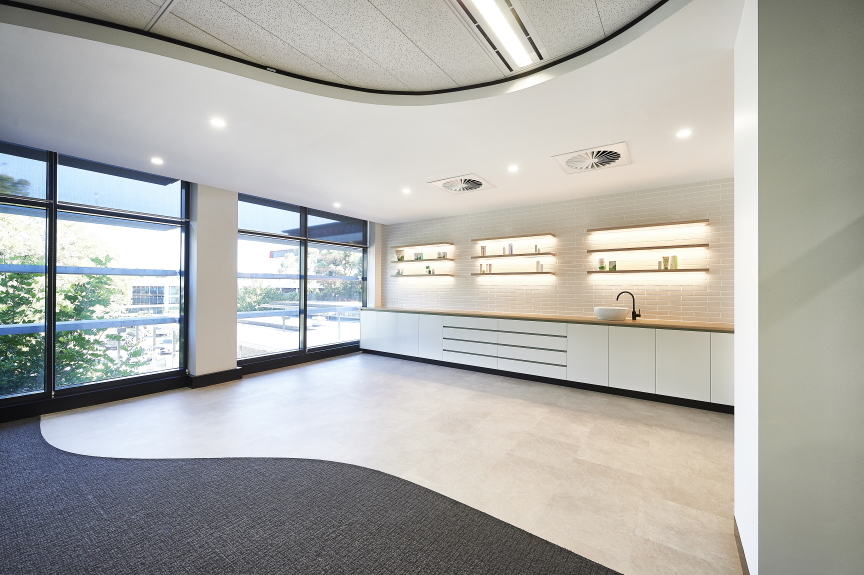 Contributors:
Arbonne Project -
Design, Architecture & Build: InOne Projects
Photography: Oliver Ford
Cabinet Maker: Cabinets2Go