These five decors from the Laminex Colour Collection range will help you create dark, moody, textural interiors.
It began with the emergence of dark accents, such as black tapware and door handles; extended to black marble benchtops, feature wall panelling and blacker-than-black ultra-matte surfaces; and took a sophisticated turn with the recent trend for metallic finishes, which proved the perfect partner for darker shades. And now, the popularity of dark, moody interiors is well and truly established.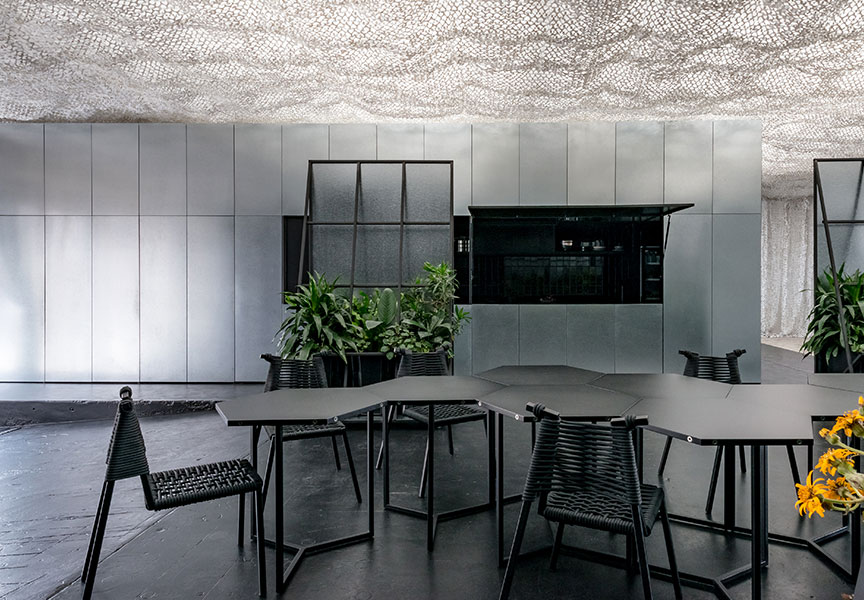 "You know that a trend is happening when you start to see it across a number of segments," says Laminex Product Design Manager Neil Sookee "We're certainly seeing dark finishes in residential kitchens and bathrooms but we're also seeing it in retail fit-outs and commercial interiors. Architects and interior designers are really embracing dark, rich hues and they can bring a very modern feel to spaces."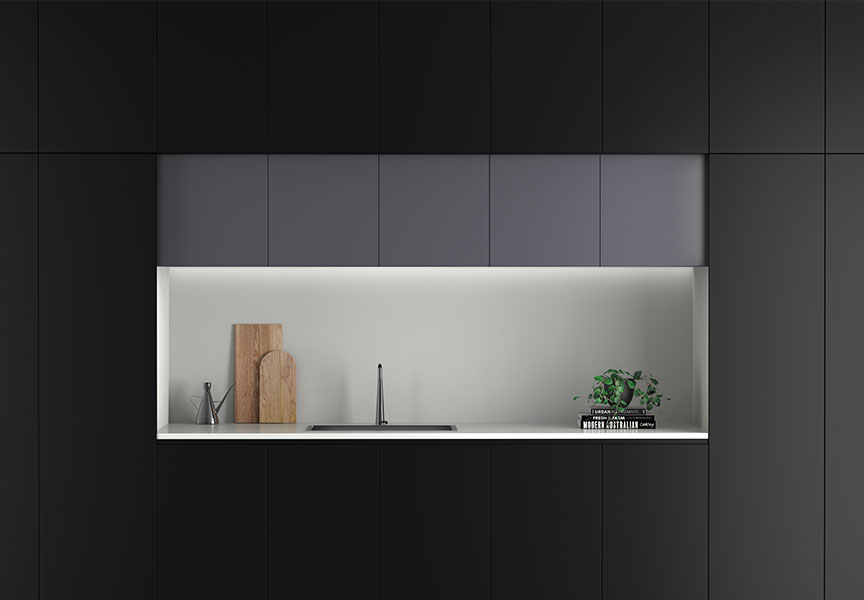 The latest development in this dark movement is the rise of blackened and charred timbers for joinery. It's an interesting trend for woodgrains, given the simultaneous popularity of light, Scandinavian-inspired timbers. "I think it shows an interest in the extremes of light and dark," says Sookee. "White and black are the two purest neutrals, but black also brings a sense of drama, particularly when it's applied in contrast to lighter tones."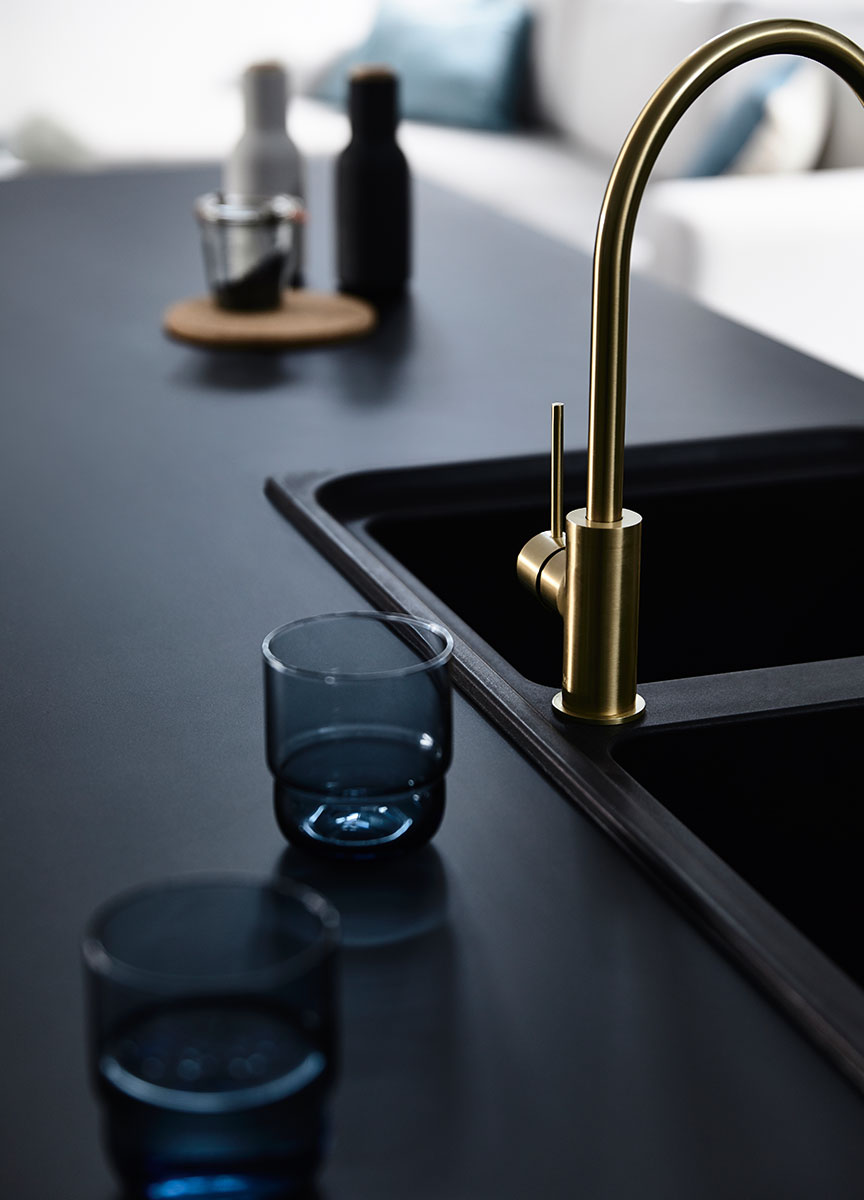 The Laminex Woodgrains range includes a selection of dark timber-look decors perfect for enhancing the drama of this interior trend. Inspired by traditional hardwoods, in hues spanning from grey-brown to rich chocolate and ebonised timber, they're suited to all manner of interior styles – industrial and urban, opulent and refined, even coastal retreats. And they all offer the durability and versatility of the highest quality laminates.
Laminex Burnished Wood.
Inspired by shou sugi ban, the ancient Japanese technique for preserving timber by charring its surface, Laminex Burnished Wood is a deep brown woodgrain with the textural appearance of blackened embers in a fire. "We're seeing shou sugi ban being applied to furniture as well as external architectural treatments," says Sookee. "The wood is charred to about 2-3mm depth than the loose charred material is sanded off and the process is repeated." Burnished Wood will bring a bold look to kitchen cabinetry and has a striking effect when paired with contrasting white benchtops and brass accents.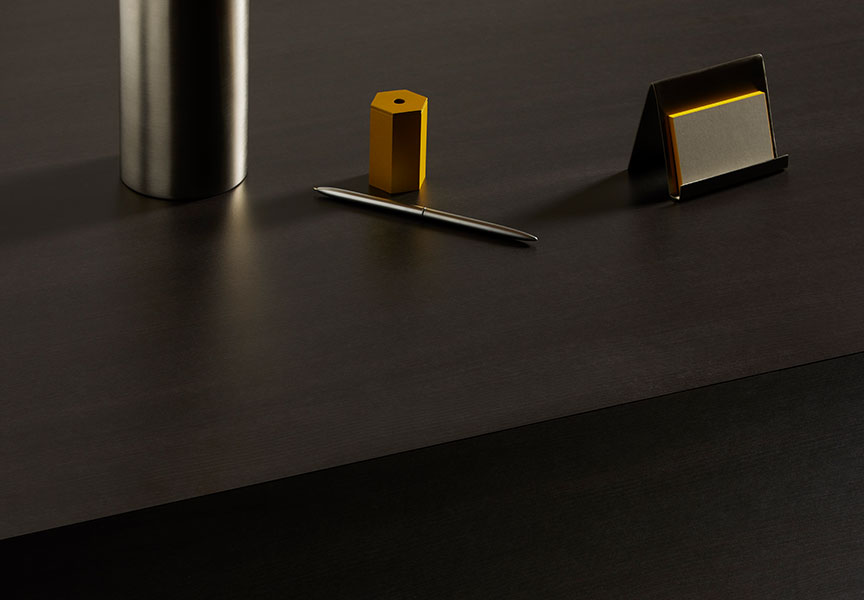 Laminex Blackened Linewood.
Blackened Linewood has a warm charcoal tone with a lighter linear pattern that makes it unique among the Laminex Woodgrains range. Its realistic grain structure creates a subtle and organic aesthetic, and brings a textural element to cabinetry and interior wall panelling. Inspired by reclaimed timber, it enhances the impact of masculine or urban interior designs.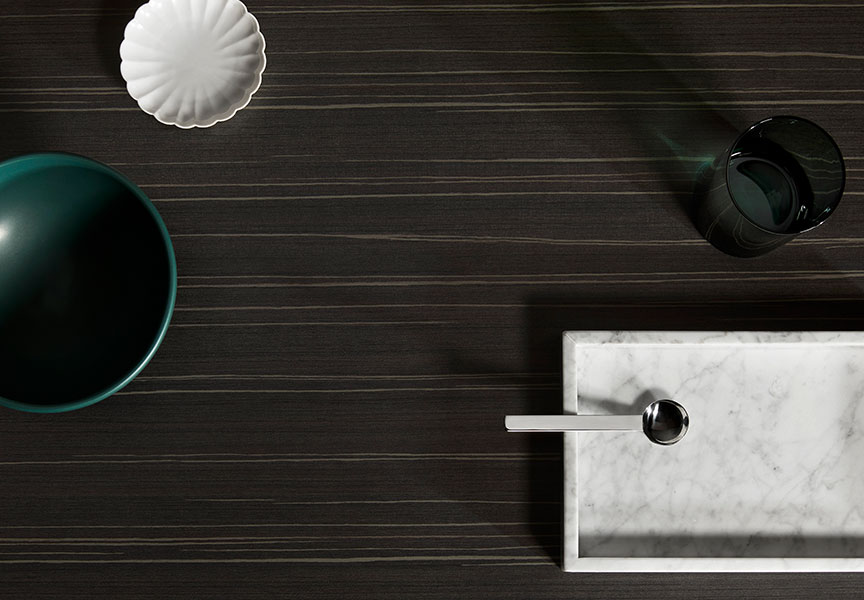 Laminex Blackened Elm.
As its name suggests, Laminex Blackened Elm is a mid-tone warm woodgrain with the distinctive grey-brown colour of the majestic tree. A perfect complement to neutral tones, its weathered appearance is suited to cabinetry in coastal style interiors, but is equally at home in contemporary or classic spaces.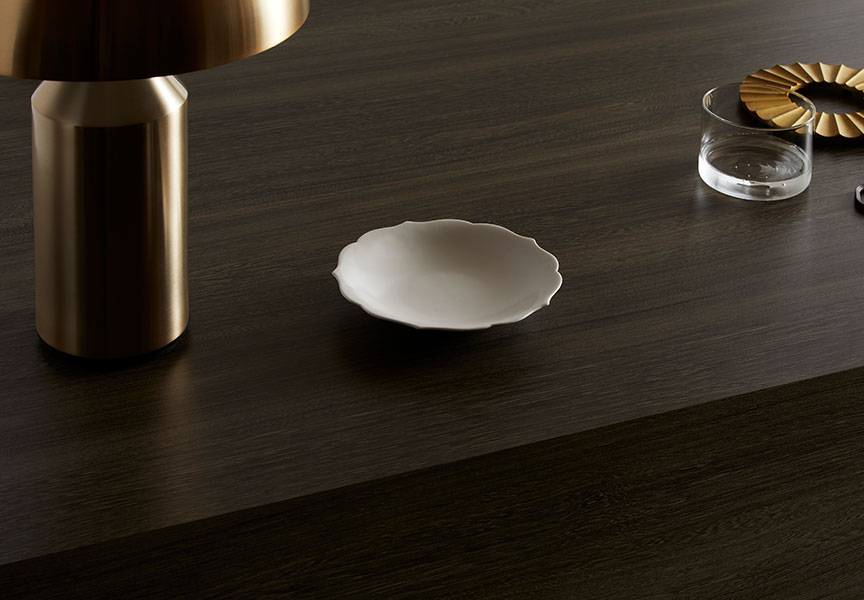 Laminex Blackened Legno.
Laminex Blackened Legno is an elegant, dark brown woodgrain with a subtle colour variation that will bring a natural look to benchtops and cabinetry. Where the other decors have an international influence, Blackened Legno was inspired by Australian hardwoods. "The print was taken from real jarrah veneers," says Sookee, "and it looks like naturally charred wood."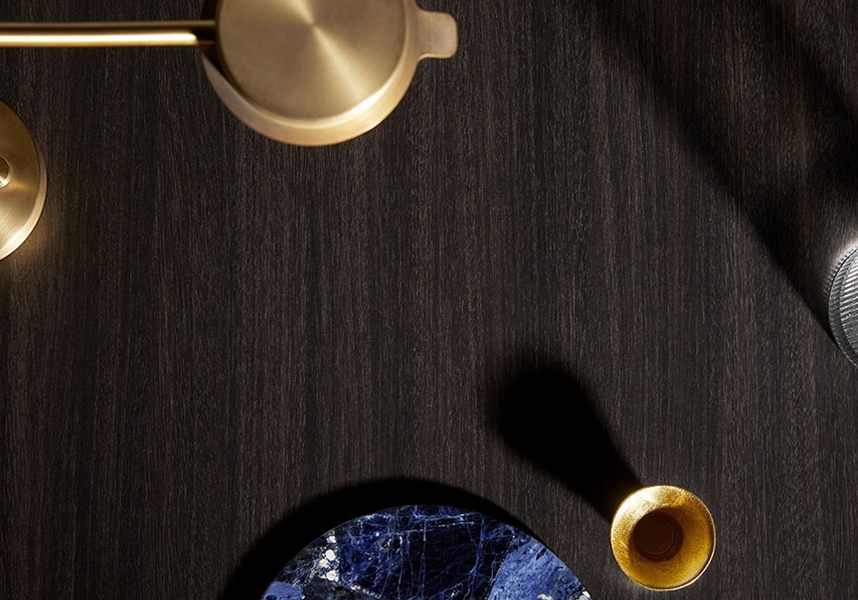 Laminex Black in Nuance finish.
While not technically a Woodgrain decor, Laminex Black takes on a charred timber-like character when specified with the matte-and-gloss texture of Nuance finish. "The Nuance grain evokes the texture of the exterior of a tree trunk," says Sookee. "It's like a slightly roughened bark, rather than the smooth interior of a tree, where veneers traditionally come from."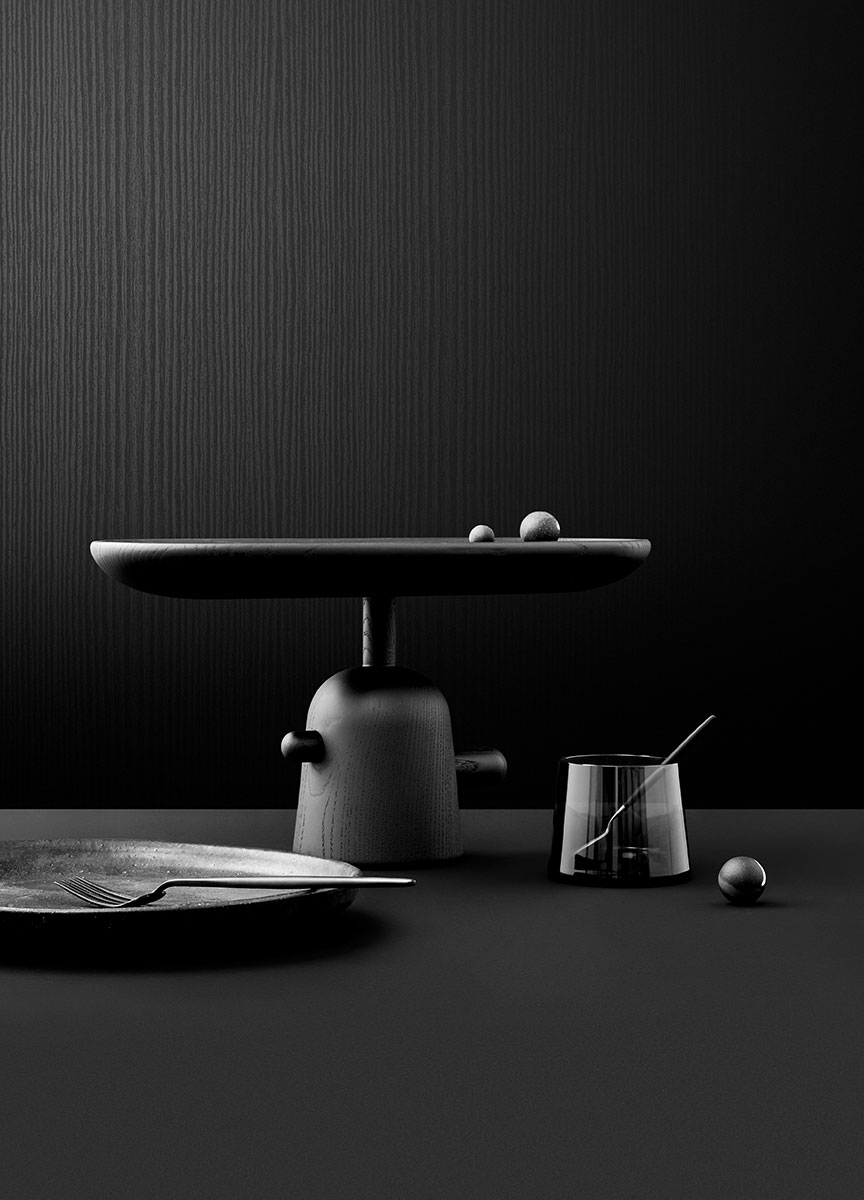 Laminex Black in Nuance finish takes on additional warmth when teamed with lighter woodgrains, and the combination is ideal for industrial-style kitchens. Its dark textural finish also brings a dramatic edge to large-format applications, with Carr Design's award-winning Jackalope Hotel, on Victoria's Mornington Peninsula, a stunning example. The decor was specified for wall panels and cabinetry, to help create the hotel's moody interior.
Click the links to learn more about the Laminex Woodgrains range. Or to order free samples of these decors.