There's been a proliferation of inner-city breweries doubling as hospitality venues in recent years, but few look anything like YSG's design for Atomic Beer Project.
The drink-in brewery is now a well-established concept, but when Yasmine Ghoneim of interiors practice YSG took on the design of Atomic Beer Project in Sydney's Redfern, her ambition was to create something completely different from the usual aesthetic. "I really dislike breweries that look like breweries," says Ghoniem. "I wanted to embrace the beer culture but without regurgitating the way other breweries have done it." To this end, the new elements in the space have been inserted into and layered over the existing interior shell of the warehouse building, the gaps between these elements revealing exposed brick, old paint and random graffiti. The microbrewery's vessels and tanks are on show, gleaming in stainless steel, while other metallics have been added to tie into the effect, including petroleum-toned mosaic tiles that clad the front of the main bar, and walls painted in obsidian black.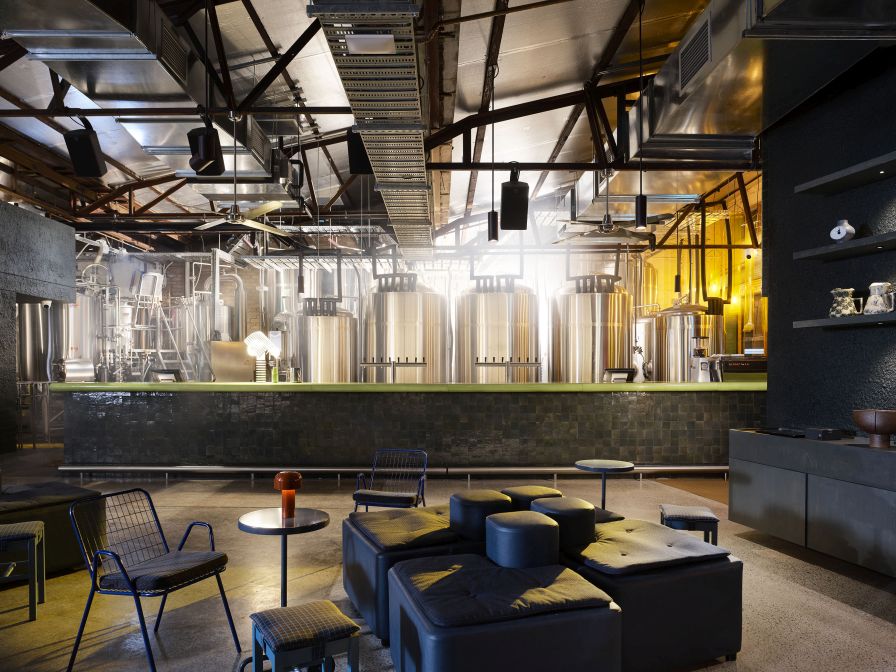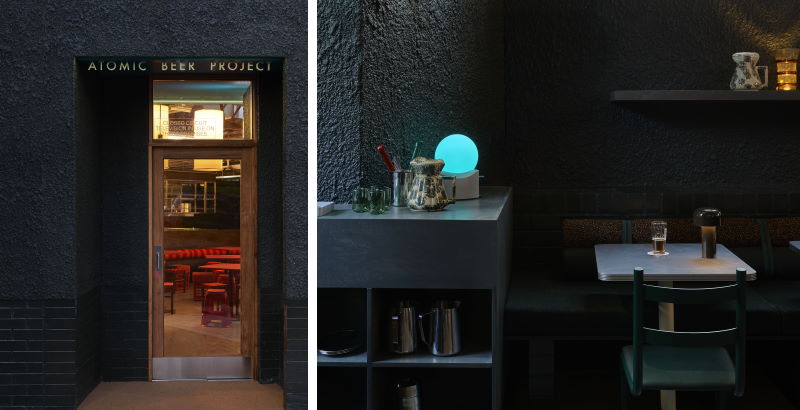 "When you're trying to convince a punter you're trying to convince yourself first. When you make a space, you're making a space you might want to hang out in."
Yasmine Ghoniem – Principal, YSG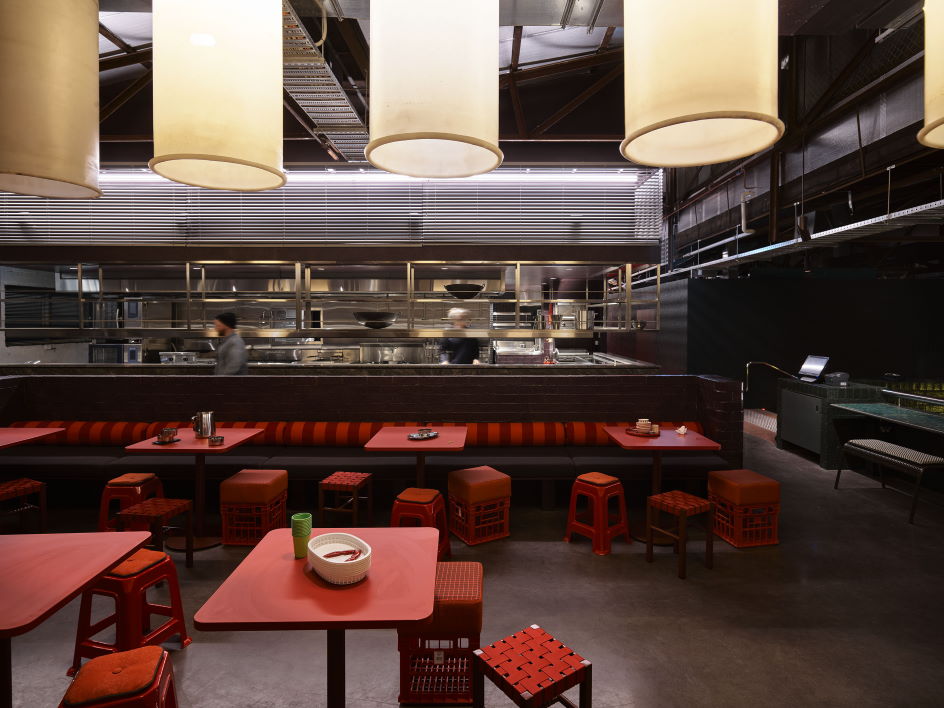 Lighting plays a key role in the design, creating a sense that objects are glowing in the dark, a nod to classic 1980s movie Tron. And, while the space is undoubtedly moody and dramatic, YSG has certainly not been afraid to use colour, including a lime-green Pyrolave bar top downstairs, furniture and upholstery in a range of greens and blues, and even some strips of acid-yellow plastic that hang from the ceiling like an art installation. Upstairs, where the kitchen pumps out Thai snack food, the colour is ramped up even further, with a theme of firecracker red that takes in dining tables and seating, as well as bathroom basins and fittings, which positively pop against black and white walls. And on the way to the bathrooms, a strip of red lighting along the floor, which gives Atomic Beer its most Tron moment!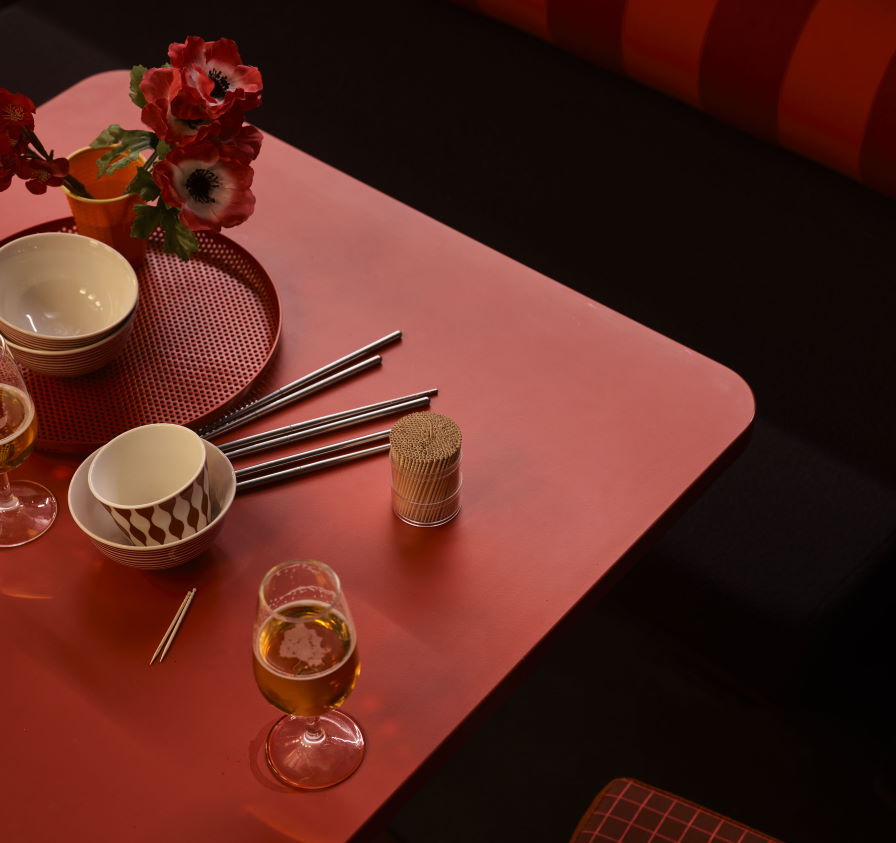 Tabletops in both the upstairs dining area and downstairs bar were fabricated with Laminex. Upstairs, it's brilliant red Laminex Pillarbox. Downstairs, a selection of three decors that bring tactility and play of light – Laminex Plex Argent and Aluminium Forte from the Metallics range (no longer available), and the textural blue of Laminex Reclaimed Denim Fibre in Plex finish. "I wanted a shimmery finish that reflected the light diffusion, and on a practical level, a material that was hardwearing, given that the surfaces would need to weather food and drink spillage plus cleaning fluids. Timber or glass were never going to cut it," Ghoniem explains. "Best of all, I got the exact surface colours I wanted." The four decors come together beautifully with the various iridescent and textural surfaces, amongst the light and shadows, in what is a quite wonderful space, and an extremely cool place to hang out on a Friday or Saturday night.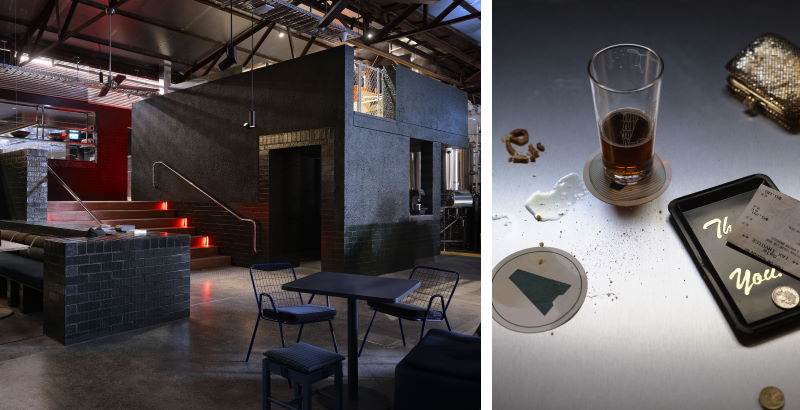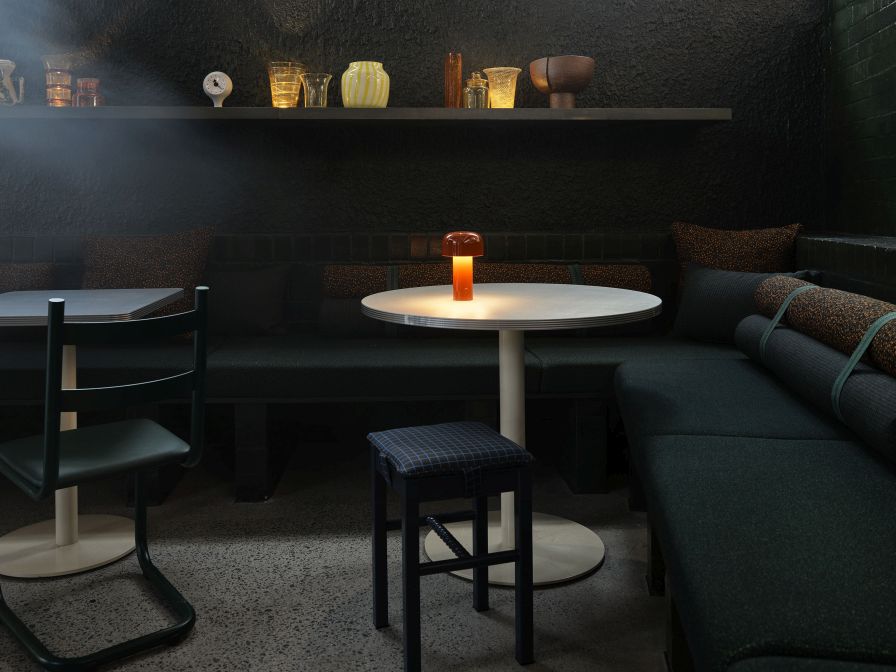 Contributors
Design: YSG
Builder: Promena Projects
Photographer: Ansom Smart Photography