The entire range was redesigned from the ground up, with specific changes that support kitchen and bathroom designers and fabricators.
When we say that the new Laminex Colour Collection represents a complete relaunch of our range of laminates and decorated board, we're talking about the introduction of some beautiful new decors, of course, but a lot more besides. A key objective of the relaunch was to make it easier for kitchen and bathroom designers and fabricators to find the right product for every project, and to help them deliver the best outcome for their clients.
A simplified range that's easy to navigate
The Laminex range has been refined, so there's no duplication between decors, and it's been simplified, so every decor falls into one of just five practical colour groupings. There's Whites & Neutrals, Woodgrains, Minerals, Accents and Metallics, so when you're working on a project, you can go straight to the kind of decor you're looking for.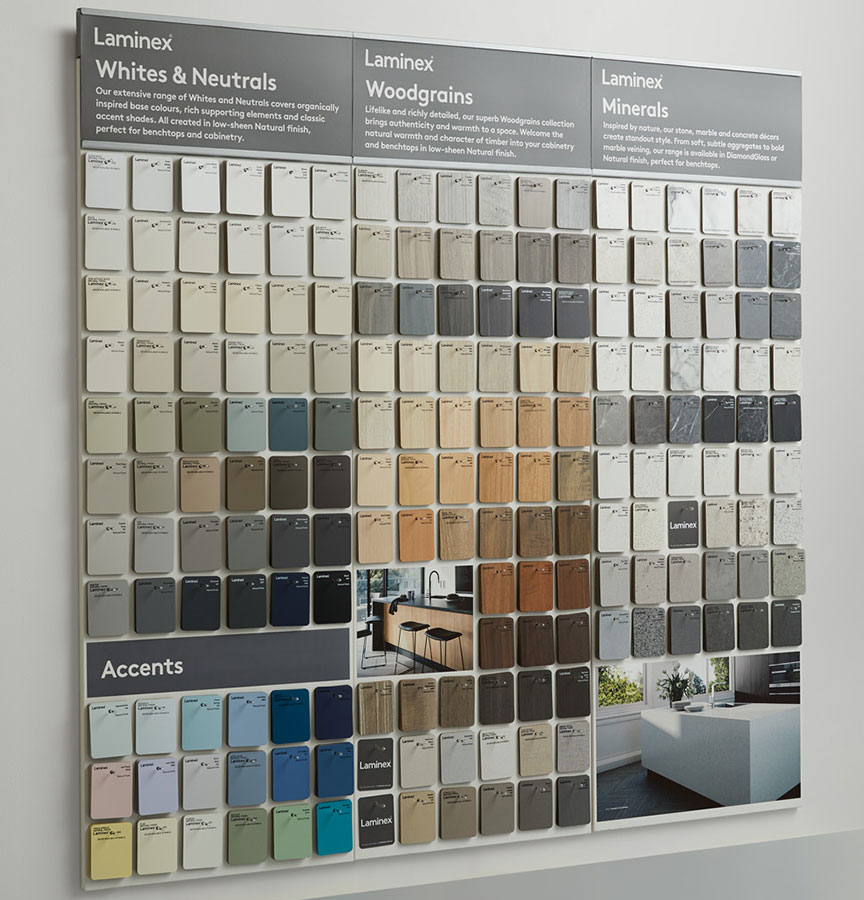 A comprehensive, compact sample library
The Laminex sample boards and sample books have also been completely re-imagined. They now show every colour, in every available finish, gathered into the five colour groupings and ordered chromatically, from light to dark. The sample books fit neatly into a compact box, with all samples resized to 120x120mm – perfect for mood boards and flat lays.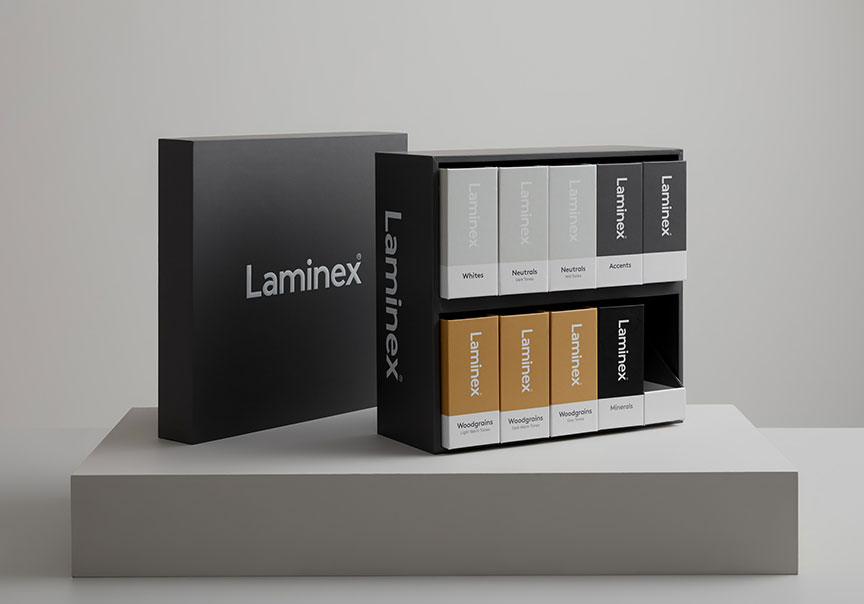 The colours your customers are asking for
The new decors in the Laminex Colour Collection are inspired by emerging trends in interior design. So whether your customers are asking for the authentic look of natural timbers, want to be bold with stronger base colours, are excited by ultra-matte finishes, or have found some other inspiration from the latest design magazine, you'll find the decor you need in the collection.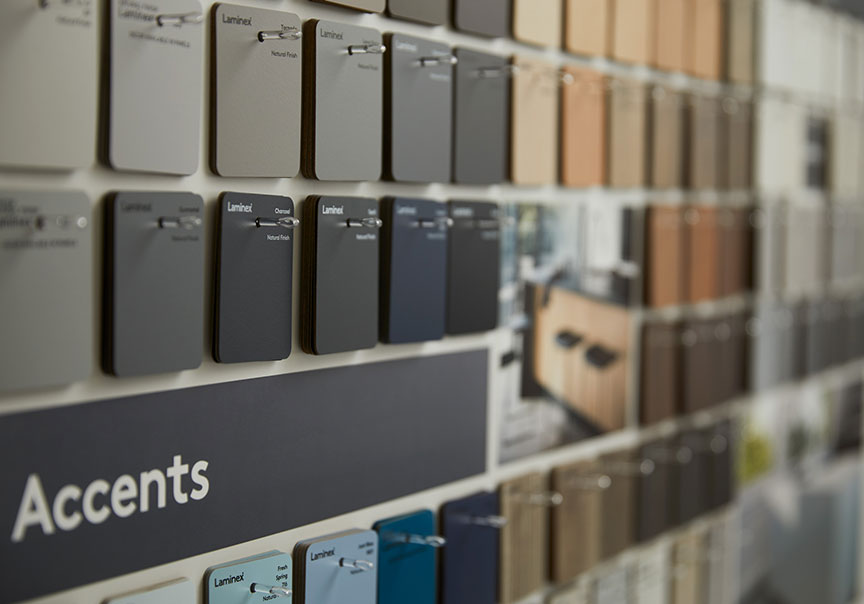 Build complete palettes, across different finishes and formats
The decors in the collection work well by themselves, but work really well together. They've been designed so you can build entire palettes, including matches between the Laminex and Essastone ranges, so you can efficiently create beautiful, seamless kitchens and bathrooms. And more than that, Laminex is working to offer more decors across more surface products, so you can harmonise colours across surface formats as diverse as high-pressure laminate, decorated board and AbsoluteMatte panels.