Impressions
Charcoal
Nuance
Charcoal is a deep cool grey décor. Nuance finish is a combination of matte and gloss that mimics the effect of a sandblasted straight grain to add beauty and realism. Designed for cabinetry and low-wear surfaces.
Are you a Laminex Trade customer?
Login to your account to see pricing, availablity and make purchase online.
Order sample
Don't forget finishes and colours can look drastically different when used in different settings. To be sure,view a sample in person with the intended lighting
Order sample

You can order a maximum of free samples in a single order.
$0.00 ex GST and Shipping
Style
Mineral

Industrial

Glamour

Inner Urban

Hamptons

Modern & Co

Noir

Vintage
Applications
Not all applications apply to all variants
Features
Not all features apply to all variants
Dimensional Stability

Easy to Clean

Low Maintenance

Moisture Resistant

Stain Resistant

Tactile

UV Stable Indoor Use

Water Resistant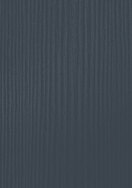 Laminex
Laminex Charcoal Nuance Impressions
COLOUR CODE: 461
Please be aware that once your order is placed, orders can only be changed or updated via the Customer Service team by phone at 132 136 or via online chat.
Please select your delivery method.
Important note: Only 1 delivery method or address can be selected per order. The delivery method and/or address you select will be applied to all products in your cart, please be aware that changing your delivery method/address may change the availability dates of the products already in your cart.