By creating truly flexible zones, this beautiful home renovation has maximised its function and family appeal.
"We wanted the whole home to be used all the time," explains Senior Designer and homeowner Katie Rees. With a very small site and a large family of five, smart design and selection of surfaces was essential. In the Victorian seaside town of Mornington, Rees and her colleague, Vibe Design Group's Principal Designer Michael O'Sullivan, has created a very special family home.
Achieving flexible, family spaces was the central ambition for this project. By creating adaptable, multi-use areas, Rees and O'Sullivan ensured that the family gained maximum enjoyment and use from the entire home. "When we have lots of people over, we push the garage door up and pull the workbench out to make a table," explains Rees. "The kids can run around and ride bikes and scooters, and we've effectively created another active living space that is connected to the outdoors but separate to the main living area." Kitchen benchtops too, serve multiple roles, becoming a home office for Rees' design practice, as well as a breakfast bar and storage area on the opposite wall.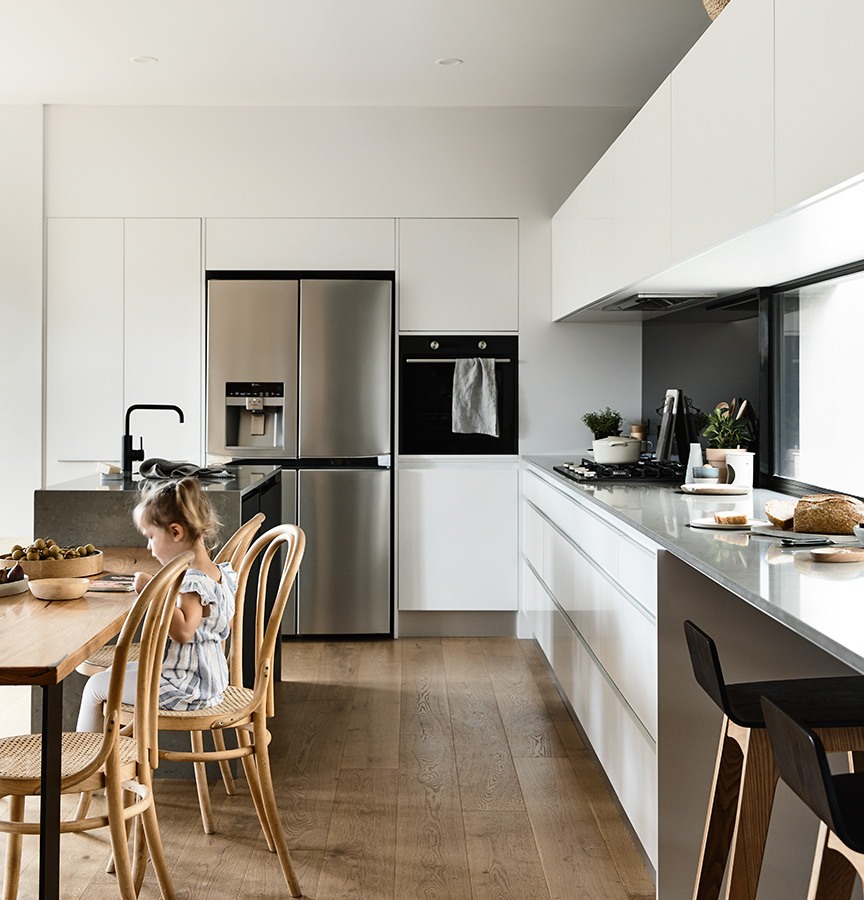 For this busy growing family, durability and comfort were also huge factors to consider when choosing surfaces for the home. "We wanted the house to be super liveable. We didn't want anyone to be scared to touch or use things," shares Rees. Essastone and Laminex surfaces were carefully chosen for the project, and the results are stunning. "The colours and the nature of the products works beautifully with the contemporary colour scheme we were going for," says Rees.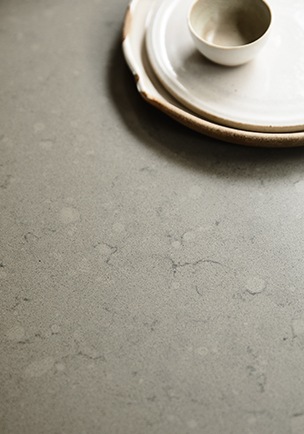 O'Sullivan and Rees has created an energising sense of flow and continuity throughout the home by their use of Essastone and Laminex surfaces. The house is not separated into traditional rooms. Instead, spaces flow into each other organically with consistent surfaces dissolving conventional boundaries. Cabinetry for example, in Laminex FormWrap White Satin finish, runs from the kitchen and the breakfast bar, to the study and the storage zone. And a feature wall in the lounge area is clad in Laminex Impressions Sublime Teak, matching the timber of the dining suite. The idea of a consistent palette of materials extends throughout the home. In the bathroom, Laminex Sublime Teak reappears on cabinetry paired with Essastone in Caolino Gloss finish, and creates a sense of cohesion and a blurring of boundaries between spaces.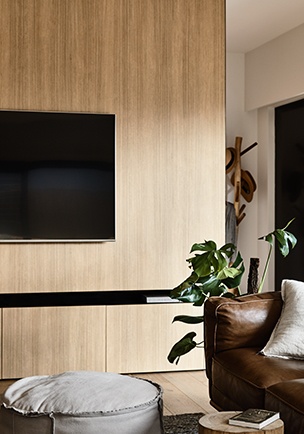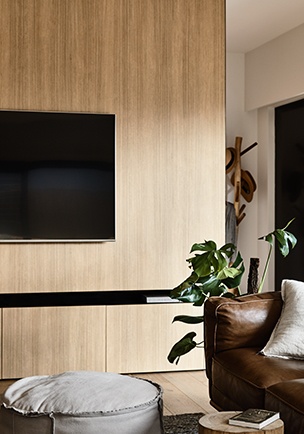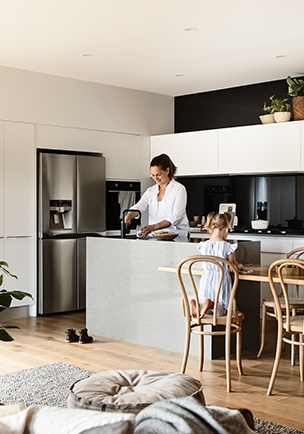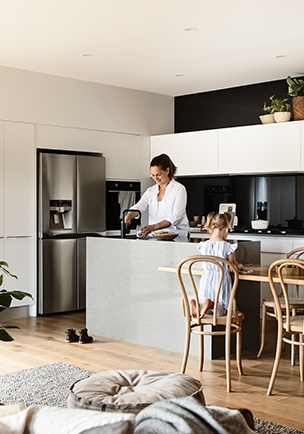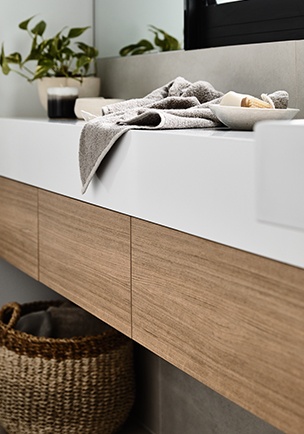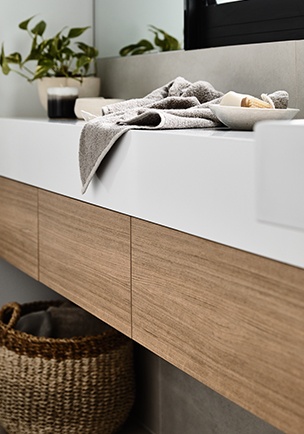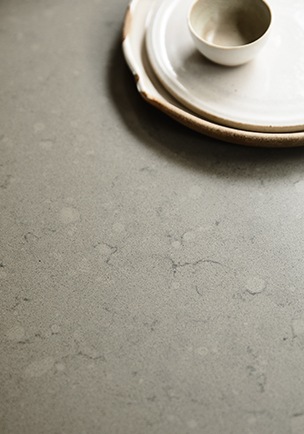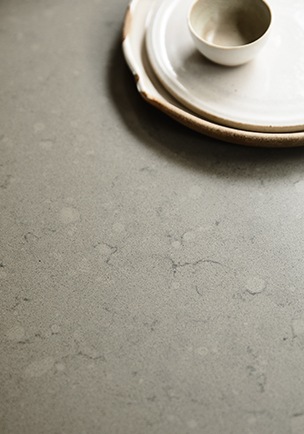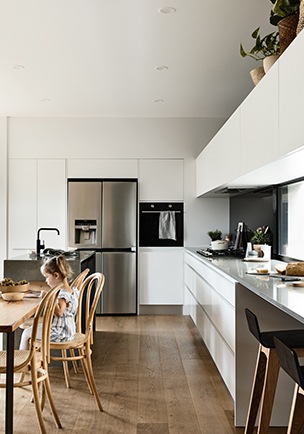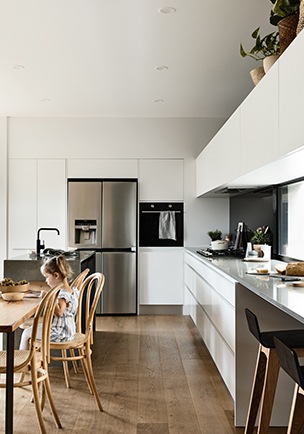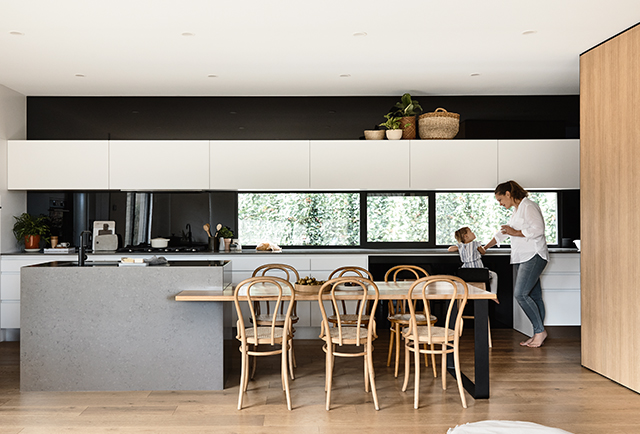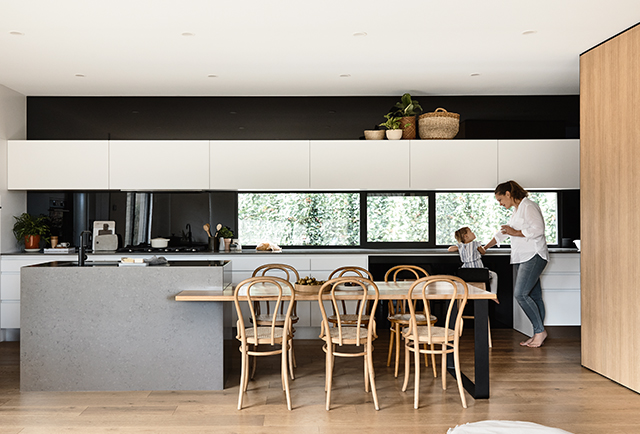 ---