Due to planned maintenance online ordering will be unavailable from 8.00AM to 5.00PM Saturday 22/01/2022 (AEDT)
Due to planned maintenance online ordering will be unavailable from 8.00AM to 5.00PM Saturday 22/01/2022 (AEDT)


A design partnership
Oliveri is a proud Australian manufacturer & importer of quality kitchen, bathroom & laundry products. With a strong focus on local manufacturing and sustainable solutions, Oliveri is one of the country's best home-grown success stories. With their design expertise and commitment to quality, the brand felt like a natural fit our latest brand partnership.
The vast range and superior design allows for seamless integration in the home – from the Kitchen, to the bathroom, through to the Laundry. Thanks to this partnership, you can now choose from a range of products with confidence, knowing they will not only deliver on style and quality, but also integrate seamlessly with the range of Laminex Australia products.
Love your kitchen
Since 1947, Oliveri has been Australia's trusted name in kitchen sinks – with both practical and beautiful sinks. The range has since expanded and now features tapware and accessories and a touch of European flavour; stunning Italian-made granite sinks with complementary tapware. Whether you're an entertainer or managing a busy family lifestyle, there's a kitchen solution for you.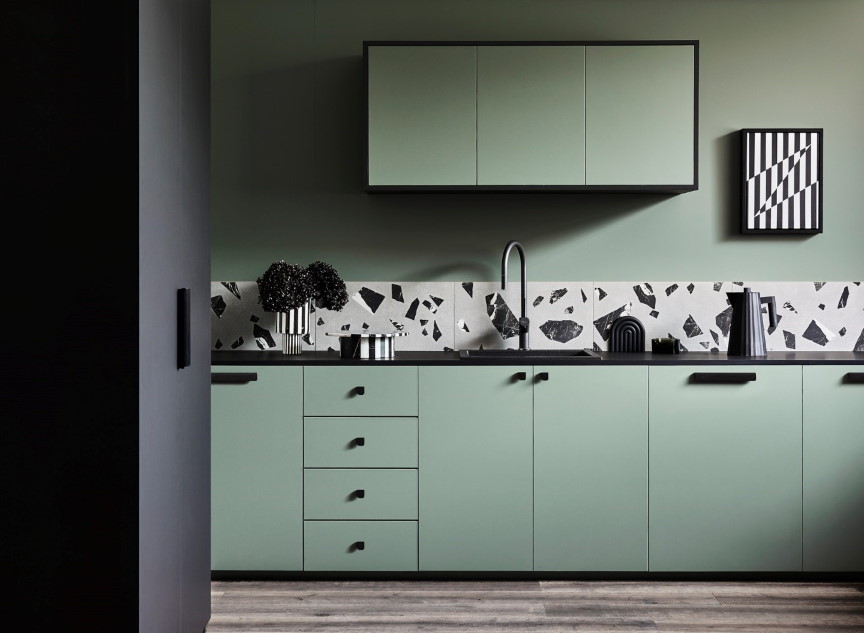 Get the look
In this kitchen, Laminex AbsoluteMatte Green Slate Cabinetry and Laminex AbsoluteMatte Black Benchtop have been paired with the Santorini Black Large Bowl Topmount Sink and Vilo Pull Out Mixed in Matte Black.

You can order a maximum of free samples in a single order.
$0.00 ex GST and Shipping
Bathrooms styled for your lifestyle
Whether you are catering for the needs of a growing family or creating your ideal sanctuary, the Oliveri Bathroom range is the perfect choice. Finishes and designs you'll love, from fresh and bright to subtle and understated, stunning chrome to minimalist matte black.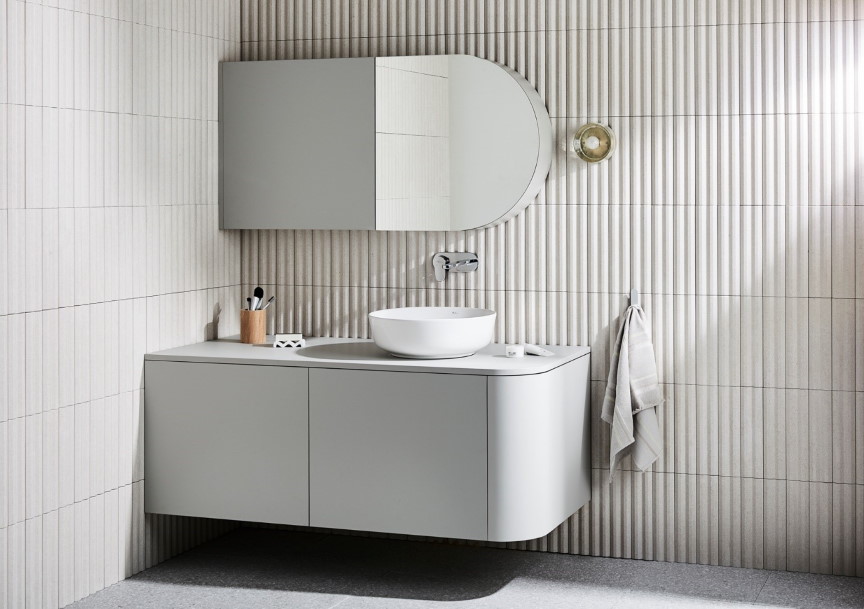 Get the look
The Naples Counter Top Circular Basin & Wall Mixer Set were selected to work alongside Laminex AbsoluteMatte in Oyster Grey for this beautiful, soft bathroom.

You can order a maximum of free samples in a single order.
$0.00 ex GST and Shipping
The Laundry, where practical meets beautiful
From traditional laundry tubs to designer granite sinks, Oliveri have stylish solutions to suit your needs. The range of purpose-made laundry tubs and functions taps provide for practical laundry solutions without comprising on design.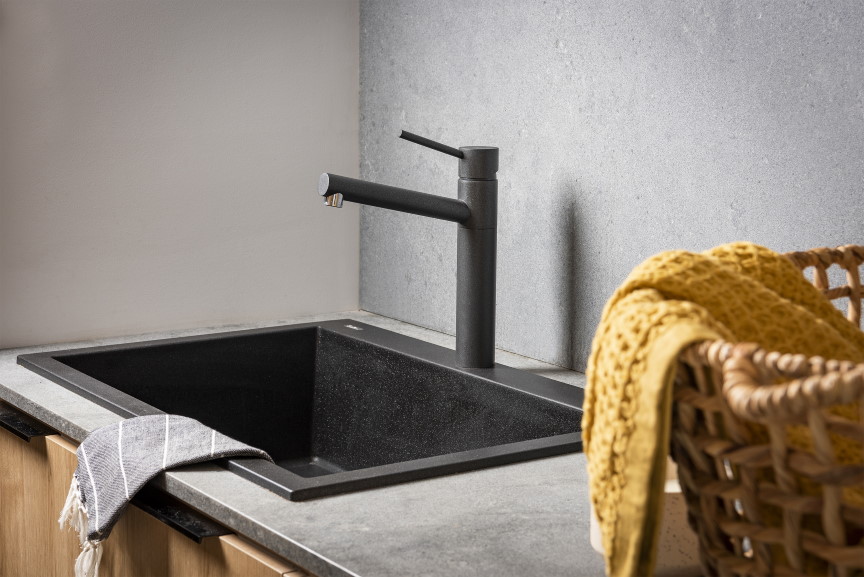 You can order a maximum of free samples in a single order.
$0.00 ex GST and Shipping