Large Format Commercial Range

The Laminex Large Format Commercial Range is manufactured in Australia from Laminex Vertiboard® MR E0 decorated particleboard in 3600x1800mm panels, perfectly suited to large-format commercial applications such as wall panelling, partitioning and office furniture. Create inspired spaces with this range of décors that has been specially selected for today's Commercial and large scale projects.
Key Features

Laminex Vertiboard® is MR, E0 Particleboard and is stain, heat and water resistant. It is suitable for large-scale commercial applications such as wall panelling and office furniture.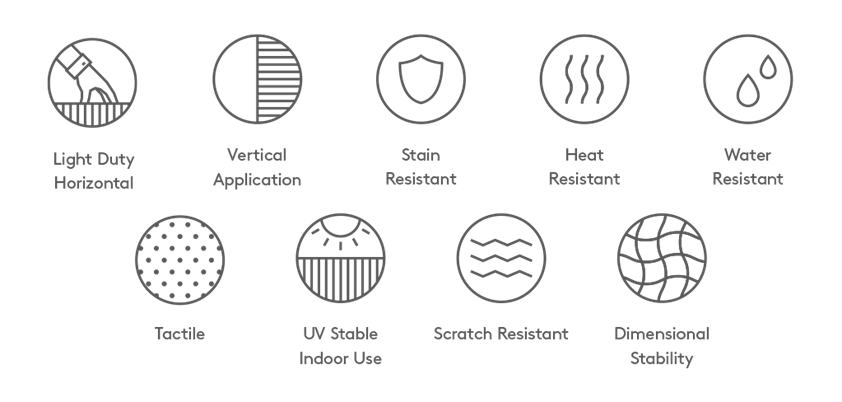 The Range

Vertiboard is available in cost effective 3600mm x 1800mm panels, with thicknesses of 18mm, 25mm and 33mm in 4 different finishes - including Natural or Flint and Chalk or Nuance textured finishes. Large Format Commercial products also integrate with the Laminex Impressions™ textured surfaces and Laminex Multipurpose Compact Laminate ranges.
Proudly Manufactured in Australia

Laminex has been a proud Australian manufacturer for over 85 years with our Vertiboard range made locally at our factories around Australia. Laminex is proud to be the only Australian manufacturer of thin high pressure and compact laminates