VerdeLife's SustainaPod Outdoor Kitchen Range is breaking new ground in functional, conscious design, combining sustainable building practices and Laminex Alfresco all-weather laminate.
Inspired by their passion for sustainability, Gippsland-based, multi-award-winning designer and cabinet-maker Dan Bruce, and wife Carrie, created VerdeLife. VerdeLife is introducing sustainable, pre-assembled, modular cabinetry to Aussies through retail and trade suppliers. Australia's first Australian Made and Owned Official Licensee, SustainaPod Outdoor Kitchen Range is innovating the rapidly growing alfresco living category; and with the same values on sustainability and Australian manufacturing, there is no wonder VerdeLife partnered with Laminex to bring you the superb all-in-one alfresco solution.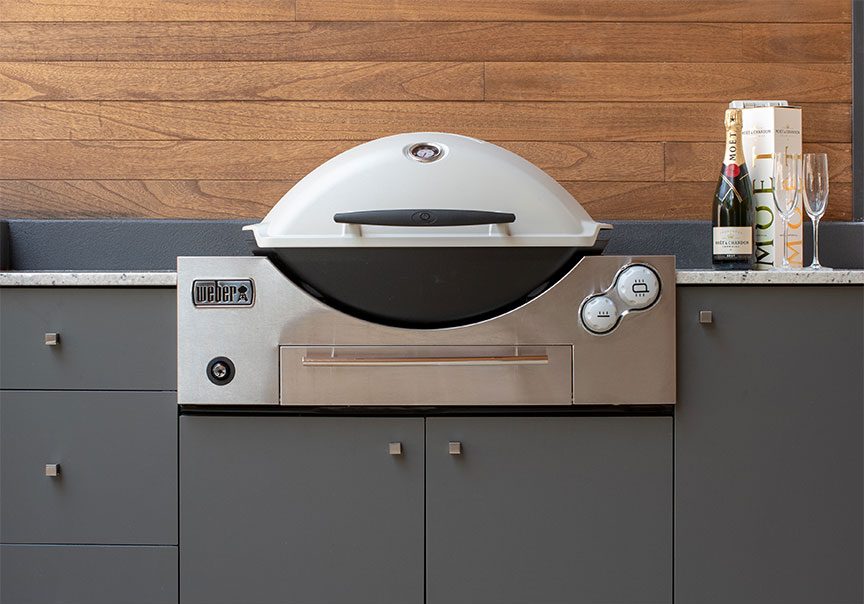 It was 2015 when Dan completed a HIA GreenSmart® Kitchen & Bathroom Professional certification. This led him to identify an opportunity in the cabinetry market and sparked his creative genius to combine pre-assembled cabinetry with the GreenSmart philosophy. Just 12 months later, SustainaPod launched with product partners Laminex, Weber Barbecues Australia/New Zealand and Blum, before becoming a nationwide product in 2017.
In 2019, the SustainaPod scope expanded from retail suppliers to trade suppliers, including residential builders, buying groups, architects, cabinet makers and landscape designers, providing an eco-responsible, all-in-one alfresco package solution. The same year, they proudly accomplished their goal of offsetting 100% of their carbon emissions in partnership with Greenfleet Australia, through the regeneration of Australian forests.
"Our most profound purpose is devoted to a holistic approach to environmentally sustainable design, manufacture and installation," Carrie says. "Our vision is to be a leader and light the way in terms of promoting and providing premium quality, sustainable cabinetry at an affordable price. Our mission 'cabinetry with purpose', embraces my passion beyond just lifestyle cabinetry," she continues.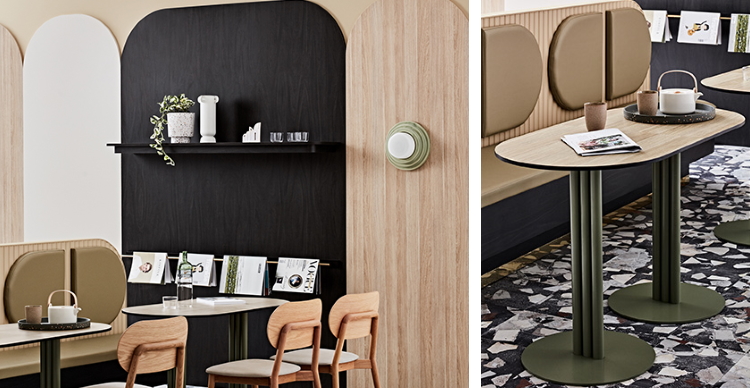 Specifying 100% weatherproof, premium quality outdoor materials
Designing an outdoor kitchen to withstand Australia's varying environmental climate, while creating a lustrous finish that boasts luxury lifestyle was a task made simple for VerdeLife. SustainaPod is built with UV, moisture, heat and impact resistant, Laminex Alfresco Compact Laminate - the quintessential answer to conscious design and premium quality.
"I wanted it [SustainaPod] to look like a well-designed and thought out indoor kitchen, that was outside", say Dan, "The Laminex palettes pair perfectly with natural granite benchtops and finishes to individualise each space, while offering a fully exposed alfresco solution that's 100% weatherproof and meets Australian Standards for gas installation," Dan continues.
Meeting gas installation standards eliminates the need for builders to spend time and effort manufacturing a custom outdoor kitchen that complies.
Innovating with pre-assembled pods
"Our retail and trade suppliers love that we've done all the work for them. We have cut-out the back-and-forth conversations with clients and saved them time and money on installation," says Carrie, "our easy-to-sell packages means builders have a straightforward solution to incorporate alfresco kitchens in new builds, because clients simply choose their alfresco kitchen upgrade".
The pre-assembled modular designs will inspire you to entertain and dine outdoors. The sophisticated SustainaPod all-weather series are scratch, scuff and stain resistant, not to mention quick and easy to assemble onsite for your enjoyment for years to come!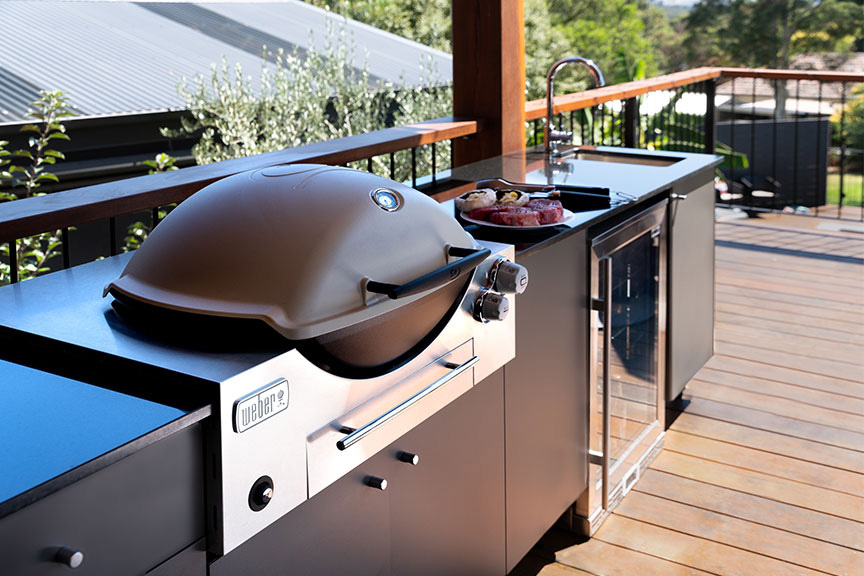 Australian made for Aussies' greatest pastime: alfresco living
Carrie and Dan are best known throughout their local region of South Gippsland and Bass Coast, Victoria, as the owners of Leongatha Kitchens & Bathrooms, an Australian family-owned and operated, professional design and custom cabinet making company, with over 40 years of experience collaborating with local clients and builders.
Each SustainaPod is custom built in their technologically advanced and fully equipped workshop, handcrafted by their team of fully qualified and apprentice cabinet makers. "We're incredibly proud of our people."
Earning the Australian Made and Owned logo was a milestone achieved in April 2020. The logo identifies SustainaPod as a genuinely Australian-made product. Consumers and businesses can trust that they are purchasing a product that adheres to the high quality, health, and safety standards in Australia; a product associated with a highly recognised and trusted symbol.
SustainaPod retailers around the country are Australian, family owned businesses. Dan and Carrie are constantly researching and innovating new options in the manufacturing industry, using VerdeLife and SustainaPod as their vehicle to drive change. Exciting developments are just around the corner for this dynamic duo!
---

Ultimate Outdoor Kitchen Giveaway – December 2020
VerdeLife have partnered with Laminex and Weber Barbecues Australia to launch a complete Outdoor Kitchen Package giveaway to encourage and invite communities to visit their local Weber Stores and Weber Specialist Dealers.
Weber Stores and Weber Specialist Dealers around the country are Australian, family owned businesses. "We are extremely passionate about supporting local," says Carrie. "We hope to encourage shoppers to consider purchasing from local, Australian small retailers to build community spirit and stimulate the economy," she continues.
'The Ultimate Outdoor Kitchen Package' is free to enter online or at participating stores. The prize package is worth over $6700 and includes:
A SustainaPod design consultation with VerdeLife's professional award-winning designer
A SustainaPod Outdoor Kitchen Byron model
Weber Family Q® Premium Built In Barbecue
Entries close 18th of December. For more information on the giveaway visit www.verdelife.com.au