This very special "weekender" was designed to immerse its owners in the unique natural environment of the Murray River.
Most residential design projects begin with consideration of site and orientation. But what if site and orientation aren't fixed? Say, if you're designing a house that floats around on a river! That's what Kate Harry and the team at Adelaide interior architecture and design studio Fabrikate faced, when a Mildura-based couple asked them to redesign a 1950s paddleboat as a place to spend weekends with their son.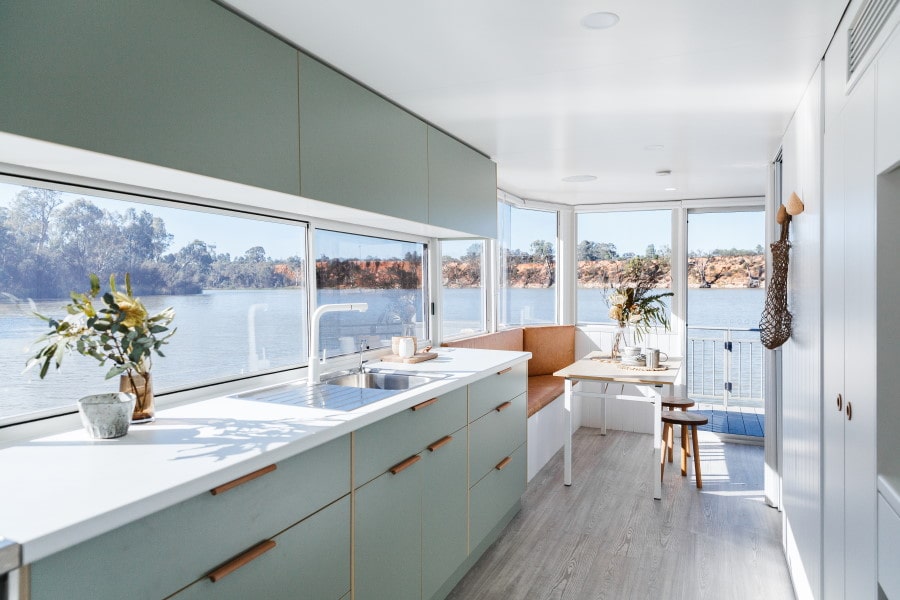 The revitalised vessel explodes the old model of the houseboat interior as enclosed and dark. The cabin was expanded to include two bedrooms, a small bathroom and a dining/kitchen/living space with, as Harry says, "storage, under every seat, in every wall!" And crucially, windows right around the exterior, offering 360º views of the mighty Murray River. In place of site and orientation, this beautiful natural context became the designers' touchstone.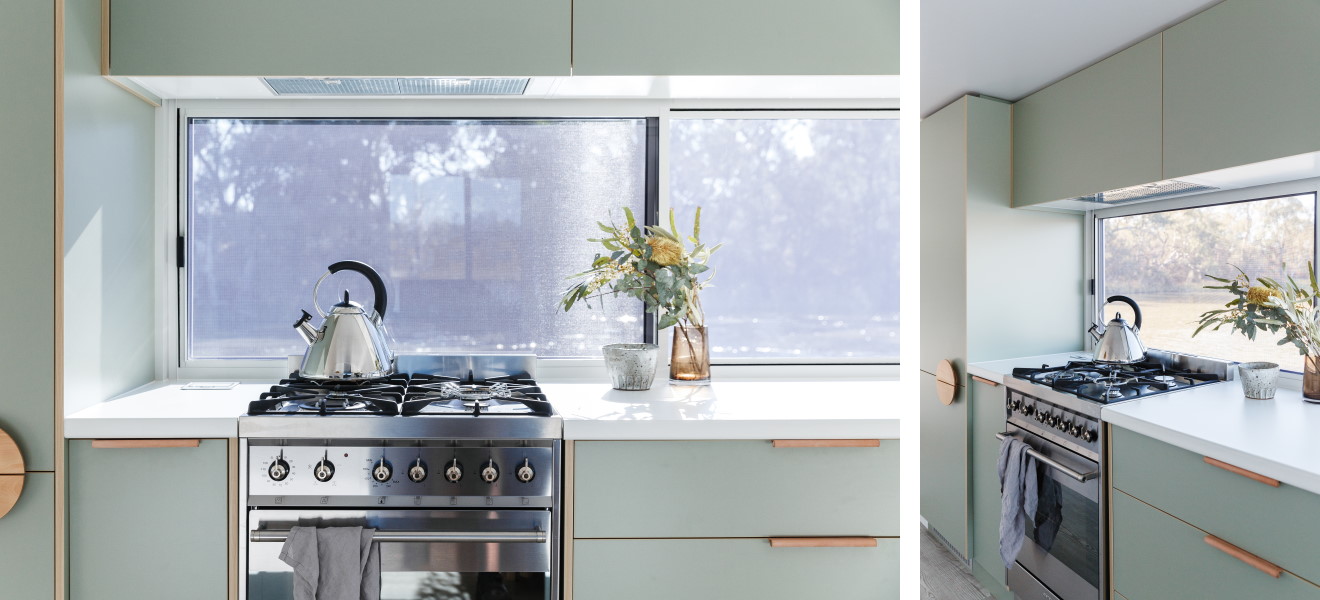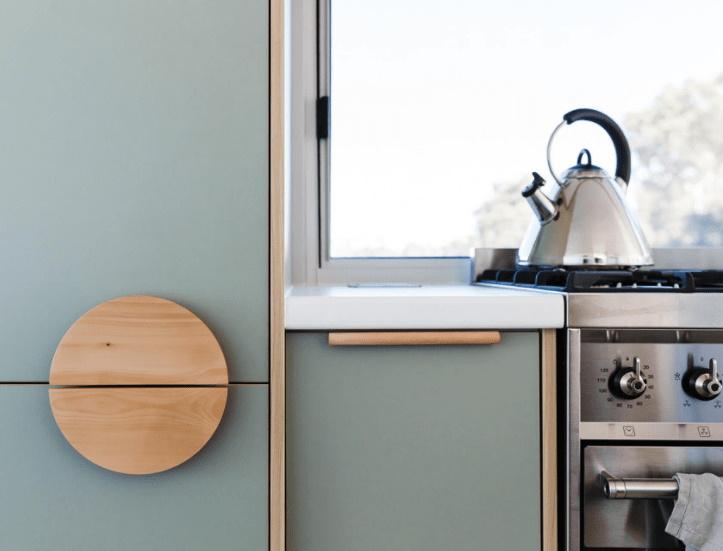 As a result, colour and material selections were all important, as Harry sought to design an interior that was "seamless with the river". Sage-green Laminex Bayleaf joinery matches the dusky green eucalypts lining the riverbanks, and feature woodgrain Formica Silky Maple references the timbers of jetties and wharfs. There's upholstery in caramel leather, complementing the warm tones of the cliffs and riverbanks, and linen, evoking sun-bleached bushland and paddocks, and a predominance of white surfaces, including Laminex White benchtops and joinery, to create a light, bright interior and maximise the impact of the external views.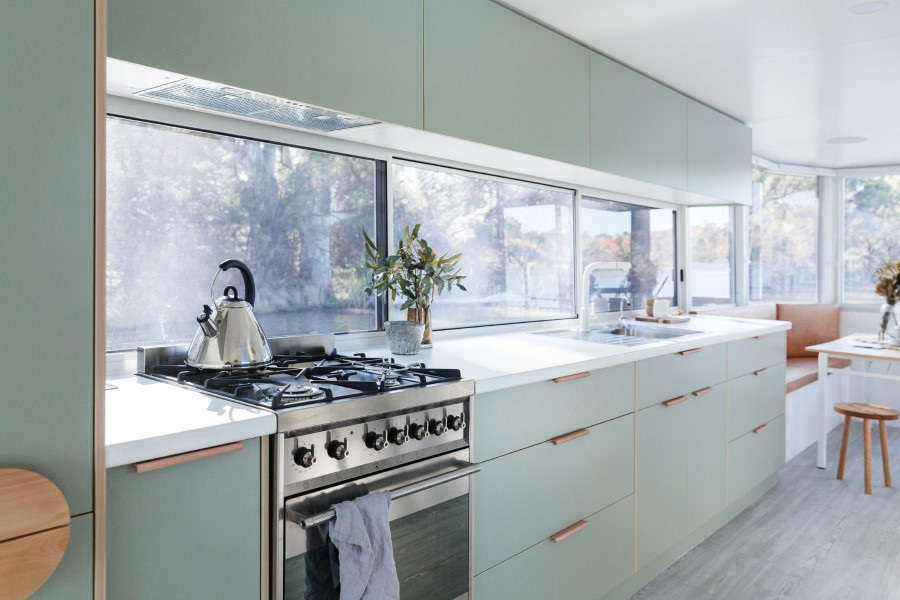 Specifying Laminex products also served the more pragmatic requirements of boat design, particularly the flexibility of Laminex Aquapanel used in wet areas, where tiled surfaces would've quickly cracked with the movement of the river; and of course, Laminex's hardwearing and easy-to-clean performance, perfect for no-fuss weekends on the water.
The Mildura Houseboat was nominated for US-based Dwell Magazine's Best of Design 2018 Awards in the Small Spaces category, and we can see why!
Contributors:
Designer: Fabrikate
Builder: Corey Byra + Gregg Tuhoy + Tim Anderson
Photographer: JDVK photography
Cabinet Maker: Matthew McKnight
Engineer McDowall Engineering and assistance from Baldwin Boats