The newest addition to the Laminex Woodgrains range combines the beauty of lightly distressed white-painted timber with the design versatility of laminate.
Recycled and weathered timbers are prized for the rustic authenticity they can bring to an interior, and Laminex White Painted Wood has been developed so that architects, designers and fabricators can achieve this effect with all of the material benefits of high-quality laminate. The new decor emulates the look and feel of lightly distressed white-painted timber and therefore has an obvious affinity with coastal and Hamptons-style interiors, but it&rsquo ; s equally well suited to contemporary and classical design styles. For example, as a warmer, more organic alternative to solid white surfaces in tonal and monochrome spaces.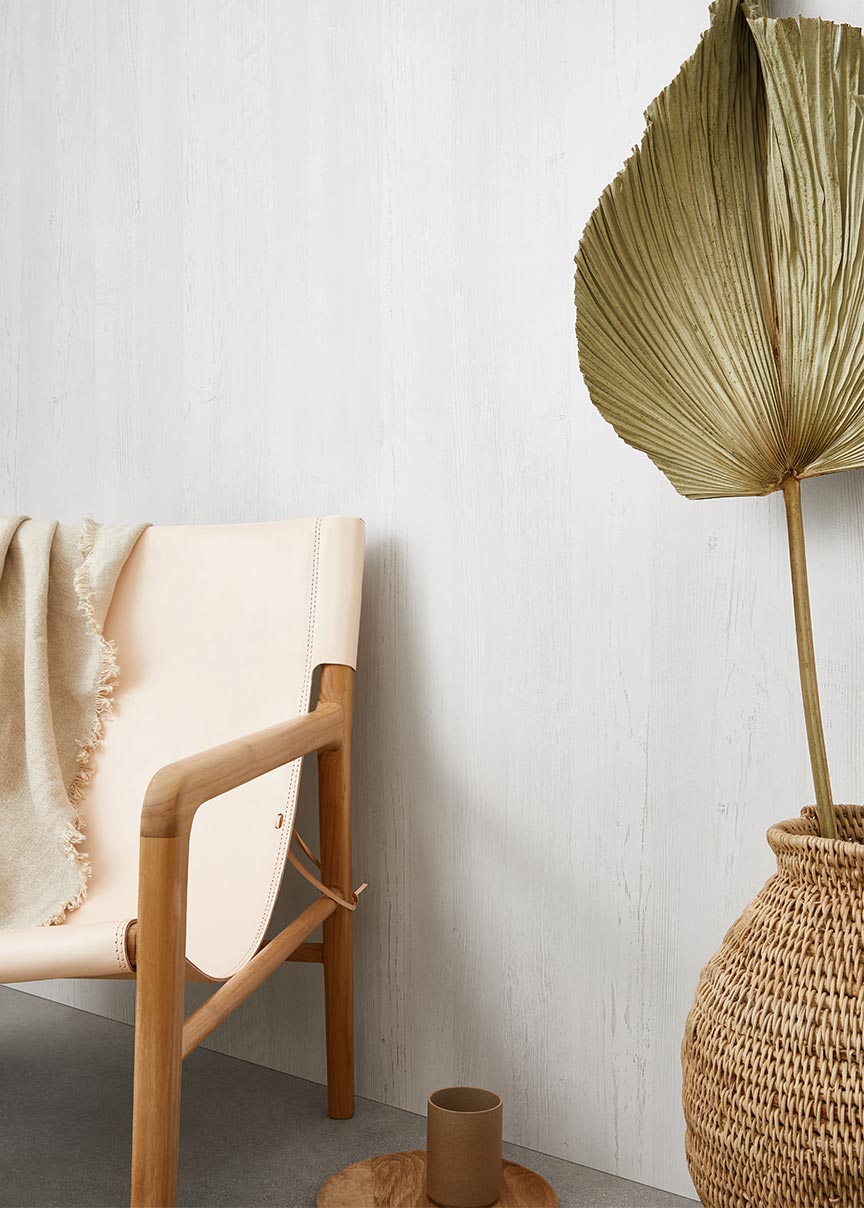 Adding organic warmth to myriad colour palettes and applications
White Painted Wood's versatility is highlighted by its inclusion in the See the Light palette in Laminex Forecast 2020, suggesting fresh and energising combinations with chalky pastels, warm neutrals and classic greys like Laminex Oyster Grey and Pewter. And according to Laminex Design Consultant Catherine Valente, it's a neat fit for a wide range of interior design projects. "Especially within the commercial segment, where there's an ongoing desire to embrace wellness and create organic spaces, a decor like White Painted Wood can enhance a sense of calm," she says.
Valente suggests it's the perfect decor for resort-style hotels, and also as a backdrop for merchandise displays. In residential settings, she recommends it for wall panelling and kitchen tower cabinetry. And in all applications, she says that it should be applied at larger scales, to give full expression to the decor's authentic painted-woodgrain texture.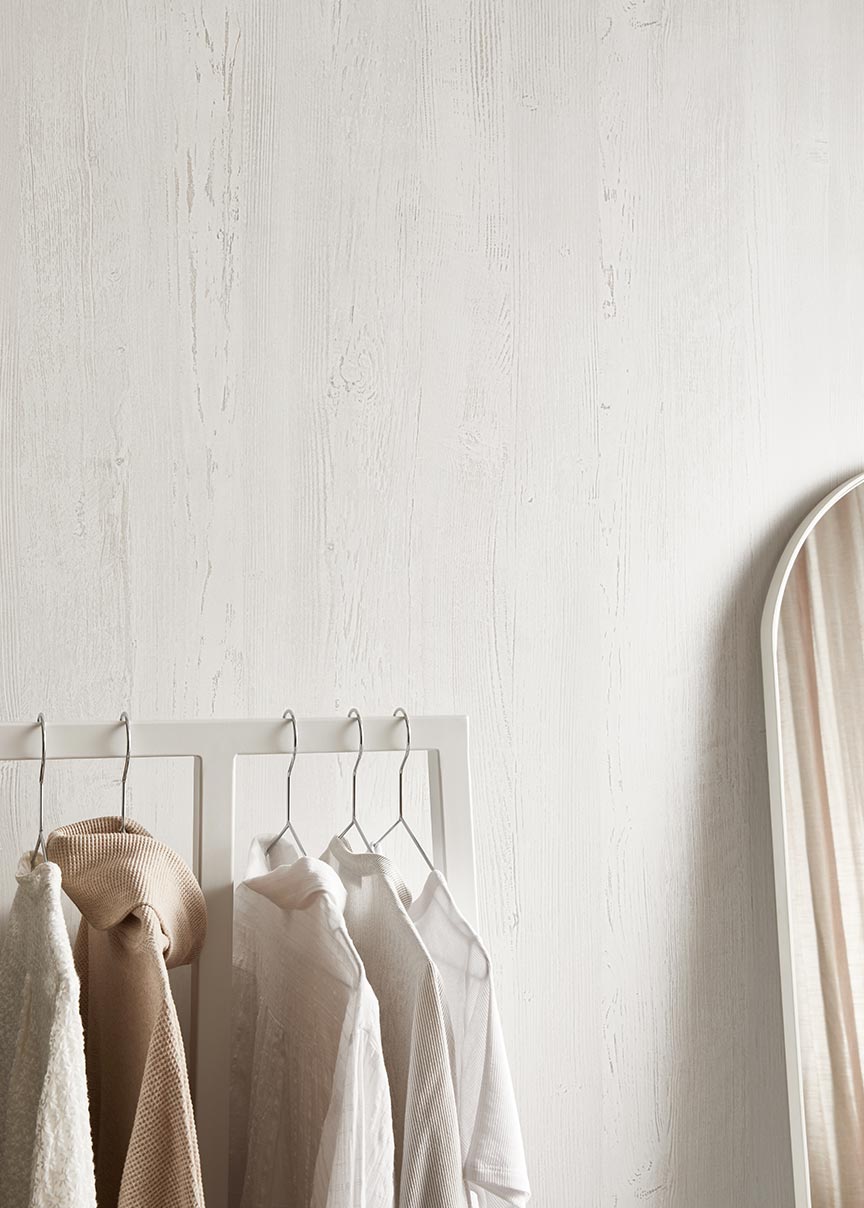 The beauty of timber, the convenience of laminate
Achieving a distressed painted effect on timber is time consuming, and even then it can be challenging to arrive at an authentic "weathered" appearance. But with White Painted Wood, the work has already been done, so a consistently beautiful look can easily be created in even the largest commercial projects. The decor comes in Natural finish and is available both as high-pressure laminate and low-pressure melamine with face-matched ABS edging, offering all of the benefits of high-quality laminate and requiring none of the ongoing maintenance that natural timbers often demand.

Laminex White Painted Wood is available now. To request a sample, click here.