Humble Pizza: A stunning slice of contemporary design

This new pizzeria in the London suburb of Chelsea champions laminate as a modern surface material that's eminently Instagram-worthy.
Chelsea is one of London's most affluent suburbs, with no shortage of high-end boutiques, luxury houses and celebrity residents. So when a small eatery called Humble Pizza opened on King's Road recently, it may have seemed an unlikely name for such a salubrious location. Quite to the contrary, however, this vegan pizzeria is anything but modest, boasting a visually compelling interior that's as breathtakingly elegant as it is dynamic.
Designed by Child Studio co-founders Che Huang and Alexy Kos, the narrow space is characterised by a striking use of pale pink laminate, which clads the walls, tabletops and counters, in homage to the classic London cafes that first appeared in the city's West End during the 1950s. As Kos explains, "We're attracted to the bold application of a singular material because of its dreamy, otherworldly aesthetic. It's a look that's nostalgic yet surprisingly contemporary and we were excited by the opportunity to create a modern interpretation of this quintessentially English typology."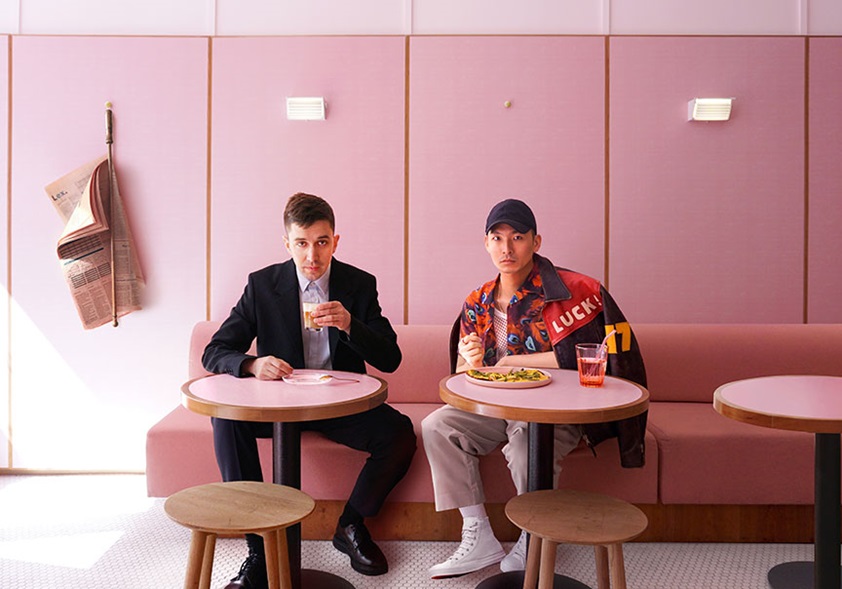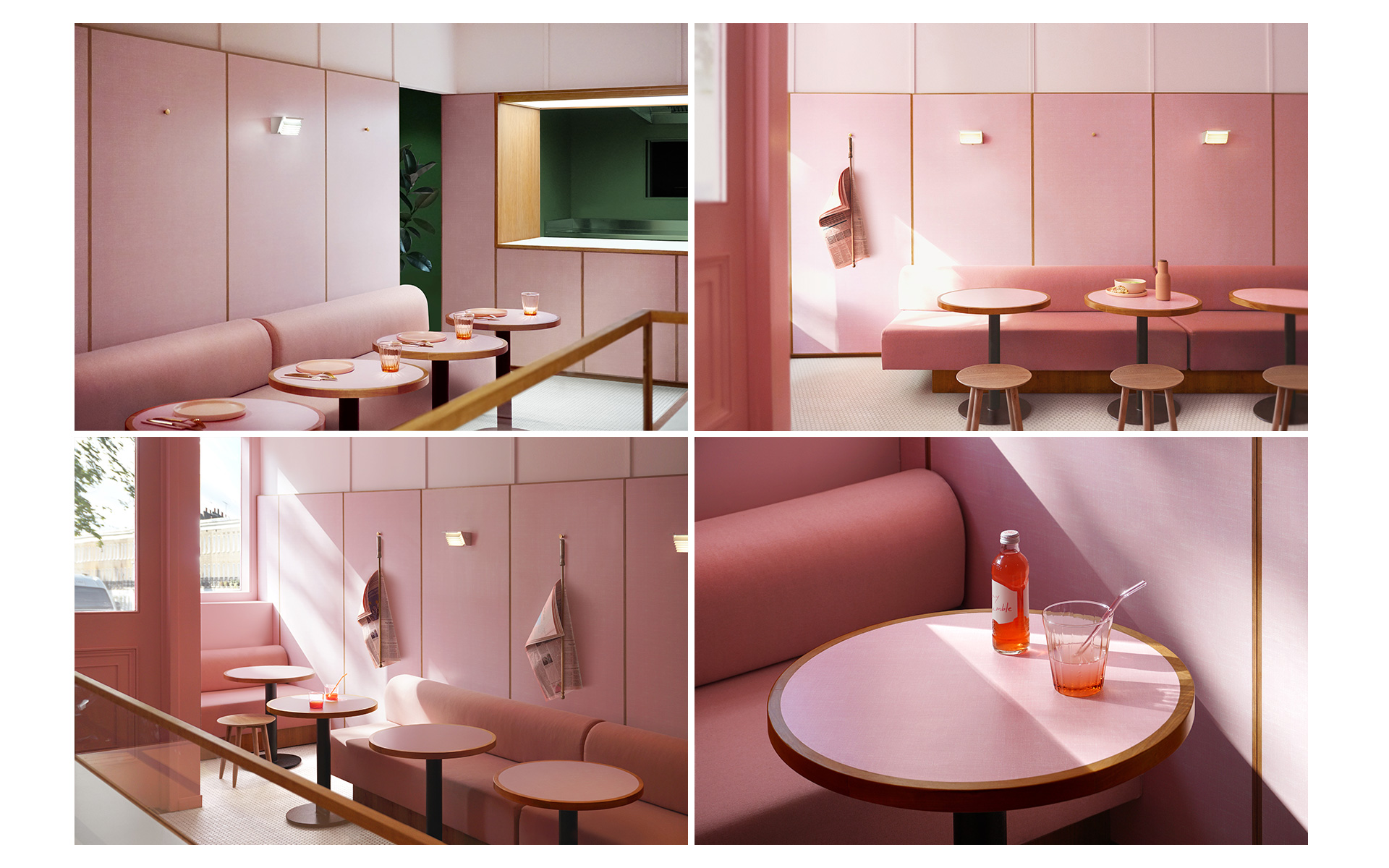 While the designers may have looked to London's post-war era for inspiration, their concept is firmly grounded in modern-day sensibilities. In particular, the role of laminate as a contemporary decorative surface material well suited to high-traffic areas. "We design a lot of hospitality and retail environments and we know that durability and issues of maintenance are important considerations for our clients," says Huang. "This is why laminate is so popular for commercial interiors and it's great to see that manufacturers now offer beautiful, high-quality versions of this material."
The laminate Huang and Kos selected for Humble Pizza features a popular 1950s linen pattern in an on-trend shade of pastel pink (an almost identical colour is available in Australia as Laminex Just Rose). It allows an instant emotional connection with the space and unsurprisingly, the pizzeria has become popular with bloggers and photographers vying for that perfect Instagram shot. The pretty pink walls provide an undeniably photogenic background and juxtaposed with pops of forest green, make for an overall fresh, playful aesthetic.&nbsp ;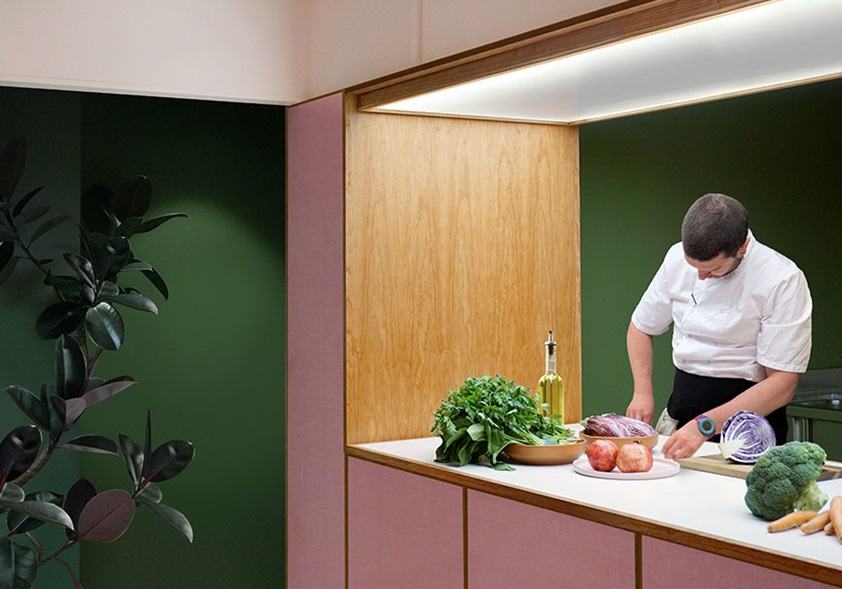 Huang and Kos have successfully taken a much-loved surface material and re-imagined how it can be applied, in a fit-out that's nothing short of uber-cool. The fact that Humble Pizza's interior design relies so heavily on laminate for its expression is testament to the material's versatility and contemporary appeal. Laminate has indeed come a long way since the days of London's post-war cafes and Humble Pizza is a wonderful showcase.
You can create a very similar colour effect to Humble Pizza with pastel pink Laminex Just Rose. Click here to order a sample.
&nbsp ;
Photography courtesy of Child Studio.