Fashion and design capital Milan has always been a magnet for style mavens, and in April, the Italian city welcomed interior designers from around the world. Laminex joined the party for five days of EuroCucina, an exhibition dedicated to the latest kitchen innovations and designs.
Milan showed off the new rules of luxury for both kitchen form and function, and these cutting edge design trends will soon be showcased all over the world. Here, the Laminex design team brings you the leading kitchen style directions from EuroCucina 2018.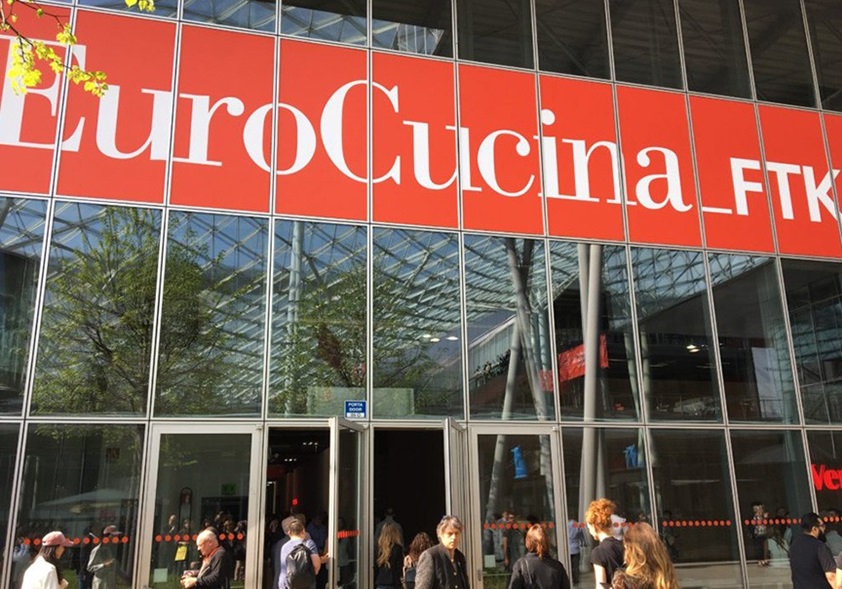 Smart surfaces
Embedded phone chargers, optical food recognition – tech junkies, it's time to get excited. The truly connected kitchen is on its way. No longer just spaces for food prep, the kitchens of today – and tomorrow – are true hubs of the home, made for hanging out with friends and for smarter cooking. Visual recognition technology will 'see' and measure out ingredients as well as show instructional videos on how to cook with them. And when you're not cooking, your kitchen becomes the ideal home office space. Imagine a benchtop with coffee warming heat spots, wireless charging, plus news and incoming messages projected onto the surface.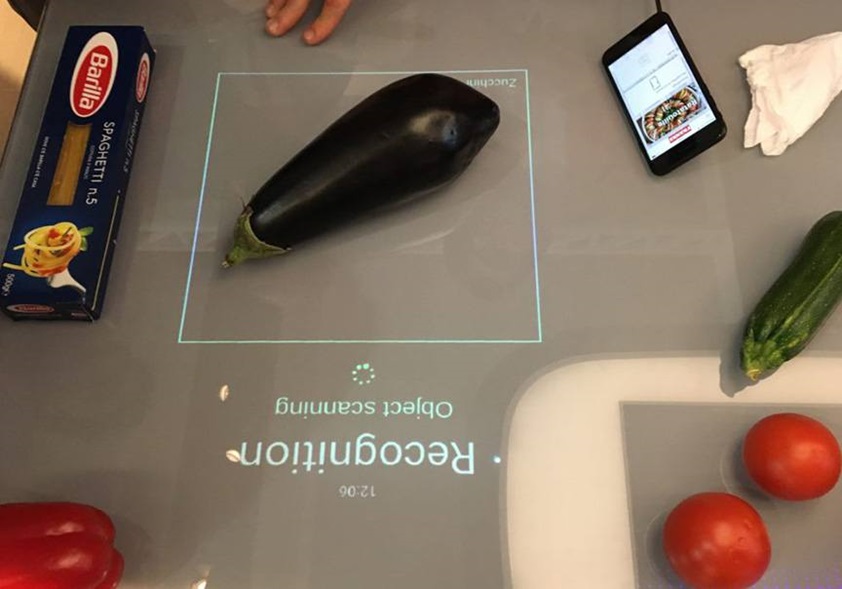 Sleek simplicity
Thinspiration was everywhere in Milan, with fine lines and thin edged surfaces a major trend seen in cabinetry. Reverse bevel finger pulls replaced handles on cabinet doors, creating a sleek, minimalist aesthetic and stunning streamlined finishes. Stovetops also enjoyed a cool new makeover with tops hovering beautifully above countertop heights, highlighting fine lines. Contrast proved to be another eye-catching trend from Milan, with smooth steels and solid colour satin surfaces looking striking against the rougher edges of rustic woodgrains.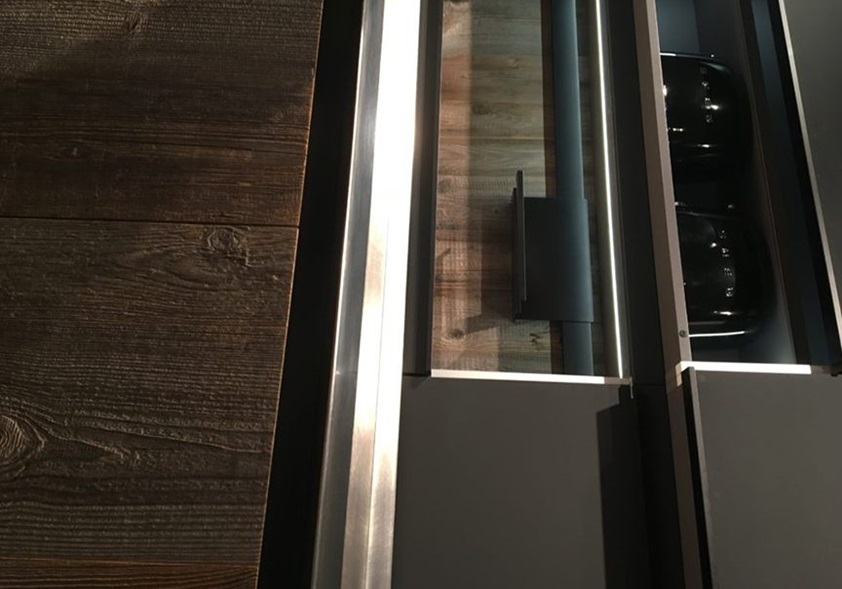 Bespoke spaces
To ensure your home's hub is a warm and welcoming place to hang out, create a customised kitchen that's as unique as you are. Milan showed off the best ways to put your own style stamp on kitchens with playful personalised and tailored elements. Italian style icons Dolce & Gabbana presented hand painted 'Divina Cucina' designs on Smeg ovens – both bold and beautiful. Changeable fridge exteriors in striking colours with decorative exhausts inspired our Laminex team. And even gas ring elements received an artistic makeover with 3D artworks, injecting a sense of whimsy and life onto stovetops.