A meticulous production process gives architects and designers a product more natural-looking than real timber veneer.

Laminex's beautiful new Classic Oak has its origins in industry research which found that architects and designers were looking for imitation wood veneer that was beautiful and natural looking, but that offered looks and feels not available with real timber veneer. It might seem a contradiction, but the Classic Oak production process - a process Laminex Product Design Manager, Neil Sookee describes as "part timber artistry, part cutting-edge technology" - delivers just that.

To create the fundamental design, real American oak veneers were collected, reviewed for evenness of woodgrain and painstakingly assembled to achieve the most attractive overall pattern - the "timber artistry" part of the equation. After being attached to a stable substrate, a massive flatbed scanner was used to capture their grain and wood fibre in incredible detail. The digital files were then separated into three printing layers to achieve the depth of detail seen in the finished product.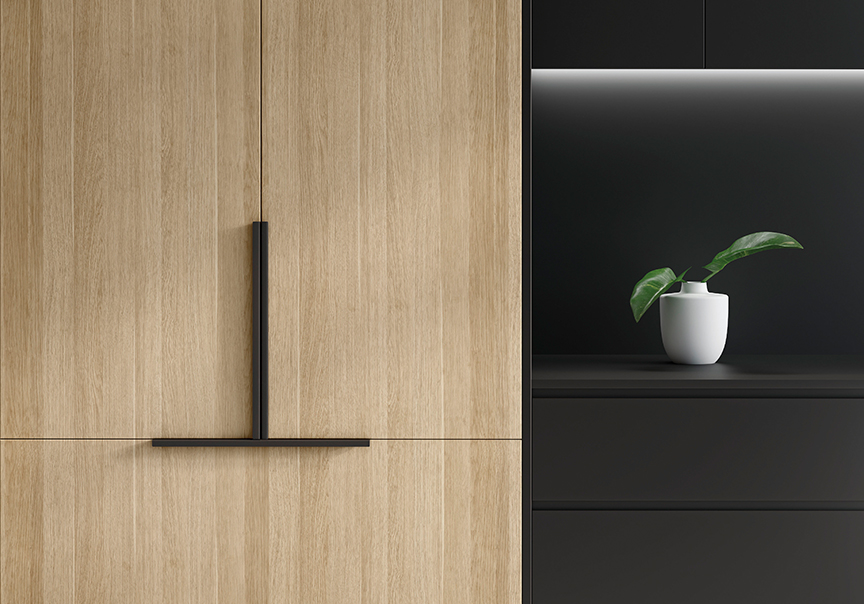 "A subtle plank structure was part of the design intent," explains Sookee, "as was a balance of heartwood and sapwood grain detail across each sheet, with no concentrations of pattern." For all of this effort to replicate the original timber veneer, however, Classic Oak retains one important difference. "Real wood goes yellow when lacquered and most imitation wood veneers are produced to match this," says Sookee.
"Our product was designed with a lighter tone and more natural colour, to capture the tone and colour of the raw veneer." As a result, the finished product enables architects and designers to achieve the look and feel of real timber more authentically than timber veneer would.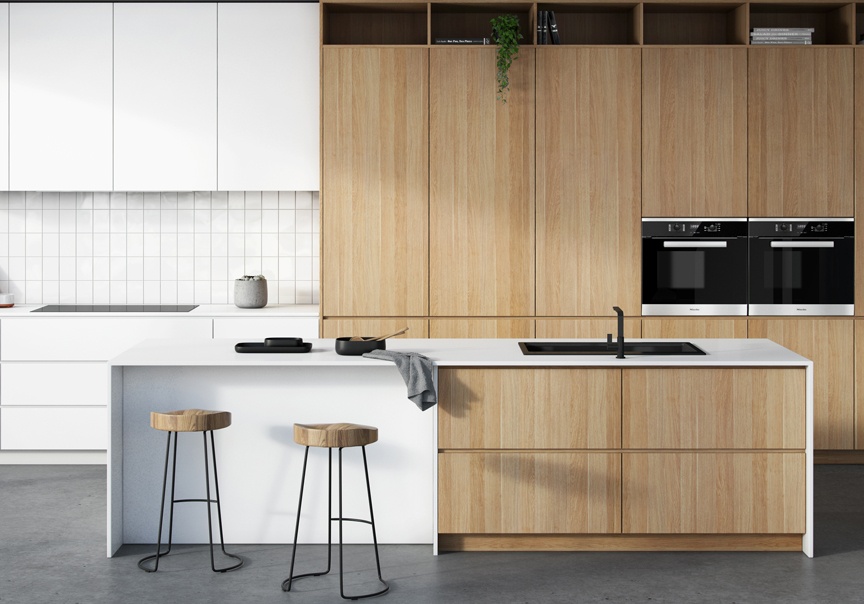 To reinforce the impression of an organic, tactile surface, Classic Oak is available in Nuance finish, which combines physically embossed patternation with layers of gloss and matte finish in varying levels. It recalls not so much the look and feel of sawn timber as the organic undulations of bark. The product can also be specified with Laminex's more subtly textured, low-gloss Natural finish.
If natural-looking timber colour and tone was the point of difference architects and designers were looking for, Classic Oak offers one other advantage over real timber veneer – instead of clearing old-growth oak forests, renewable plantation timbers are used to produce the base paper onto which the design is printed. Add all of the benefits of sustainability and durability inherent to the Laminex Impressions range, and it's a pretty compelling alternative.
To order a free sample, click here.
---